Home to the University of Kansas and Haskell Indian Nations University, Lawrence is a charming college town with a growing downtown area. The city is only 40 miles from Kansas City and 25 miles from Topeka, making it easy for people to attend a KU basketball or football game. It also makes for a fun day trip to explore, shop and enjoy a great meal.
With a father, brother and sister-in-law having gone to KU, I have been going to Lawrence most of my life to attend football games, basketball games, fraternity events and their wedding. I have several friends who also live there. Until a couple of years ago, I had not been downtown in many years. I was very impressed with the historic buildings and the eclectic assortment of shops, galleries and the large number of locally owned restaurants centered along Massachusetts St. You will also find a number of bars, a microbrewery, music venues and a renovated hotel. So on a recent trip to Kansas City, after reading several good articles on all that Lawrence has to offer, I decided to spend the day seeing friends and exploring this fun college town. I recently went back again to have more fun.
Where to Eat and Drink
There are many locally owned restaurants, bars and cafes, including many fun bakeries and coffee shops. My recommendations include:
Alchemy Coffee and Bakehouse: My first stop was in their new location at 816 Massachusetts St. in downtown Lawrence. It is a great spot for coffee, desserts, cakes and food items. They also have a drive-thru concept at 4000 W. 6th St.
Free State Brewing Company: This is a local microbrewery that opened in 1989 and was the first legal brewery to open in Kansas in over a 100 years. At 636 Massachusetts St., they feature food along with it own brews. These include ales, stouts, IPAs and other seasonal offerings. Food offerings include soups, salads, sandwiches and more. 
Another fun downtown brewery is the Black Stag Brewery & Pub at 623 Massachusetts St. They make a number of ales, IPAs and lagers. Their food menu includes sandwiches, pastas, burgers, soups, salads and more.
Northeast of Lawrence is the Crescent Moon Winery. The produce a number of sweet, semi-sweet and dry white and red wines along with dessert wines. Included are a Chambourcin and Norton, red dry wines, which are popular across the river in Missouri is as well. They have a tasting room downtown at 732 Massachusetts St. I was sorry that it was closed while I was there.
Decade Coffee: Located in the growing East Lawrence Warehouse District, this is a great coffee spot at 930 Delaware St. It also has a seasonal food menu, wine and cocktails.     
1900 Barker Bakery Cafe: When in town, make sure not to miss 1900 Barker Bakery Cafe. Taylor Petrehn was a 2020 James Beard Nominee for Outstanding Baker. They feature bread, pastries, coffee and food items.  I understand that they are opening an upscale doughnut shop, Taylor's Donuts, at the corner of 19th and Louisiana Streets where the College Corner Laundromat used to be.
Wheatfields Bakery Cafe, at 904 Vermont, is a great spot for breakfast, lunch and dinner. They have a full breakfast menu and a large sandwich menu for lunch including sandwiches, empanadas, quiche, soups, salads. They also make a number of slow fermented, hand-crafted, hearth-baked breads from their wood-fired brick oven. These include a French baguette, multigrain, whole wheat, pecan raisin, rustic Italian, steel-cut oat and  sourdough. 
Ladybird Diner: This is a fun, colorful local diner found at 721 Massachusetts featuring modern comfort food.
The Bourgeois Pig: This a popular cozy, casual coffee shop and bar. It is located downtown at 6 E. 9th St.
Another fun coffee spot, is La Prima Tazza at 638 Massachusetts St. in the Liberty Hall building. I was recently there and enjoyed a latte. 
Great Blue Heron Cafe:  Located at 823 Massachusetts St. this is a hunting, fishing, camping, gifts and clothing store that has has a small coffee cafe.
My local friend recommends the following great spots:
Limestone Pizza – Kitchen – Bar: At 814 Massachusetts, this is a great spot for pizza.  
The Roost: At 920 Massachusetts, this a casual breakfast and lunch cafe offering American fare, pastries and coffee drinks, plus a full bar menu. Highlights of the menu include biscuits and gravy, eggs Benedict, and mac and cheese.
Mass St. Fish House & Raw Bar: This is a locally owned spot, featuring fresh oysters, a raw bar and seafood from crab cakes to mussels. The menu looks great. 719 Massachusetts St.
Jefferson's Wings, Burgers, Oysters: This in an Alabama based, casual bar and restaurant at 743 Massachusetts St., known for its burgers, fresh oysters and great chicken wings.
Sandbar: From 1989, this is a fun bar at 17 E. 8th St. with a tiki bar theme and tropical drinks.
715 Restaurant: This European-style, fine dining dining restaurant is known for its charcuterie, steaks, pastas and seafood.  It is open for lunch, dinner and weekend brunch.
Merchants Pub & Plate: At 746 Massachusetts, in an historic bank building, this is a fun, casual spot open for lunch, dinner and a Sunday brunch buffet. You have to check out the bathrooms in the former bank vault!  
Also on my list to try are Encore Cafe, an Asian fusion restaurant along with craft beer, wine and cocktails at 1000 Massachusetts St. and the fun and casual Louise's Bar Downtown at 1009 Massachusetts St.
I recently read in an article that The Burger Stand at The Casbah, downtown, is known for its gourmet burgers and fries. 803 Massachusetts St.
West of downtown Lawrence is J. Wilson's, an upscale neighborhood restaurant featuring steaks and seafood in a contemporary setting. I went for lunch and enjoyed the apple pecan salad and the salmon burger. They are open for lunch, dinner and brunch on Saturday and Sunday. 4821 W 6th St suite A.
Where to Shop
Mass St. Mercantile: This a fun local store featuring Lawrence, Kansas and KU merchandise. 738 Massachusetts St.
Delaney & Loew Kitchenalia: At 732 Massachusetts St., this is a good place for kitchen goods and unique gifts.
Ruff House Art Paperie & Press Shop: Since 2009, this paper and press shop features their line of greeting cards, wedding invitations and letterpress stationery. It is well-worth the visit. 729 Massachusetts St.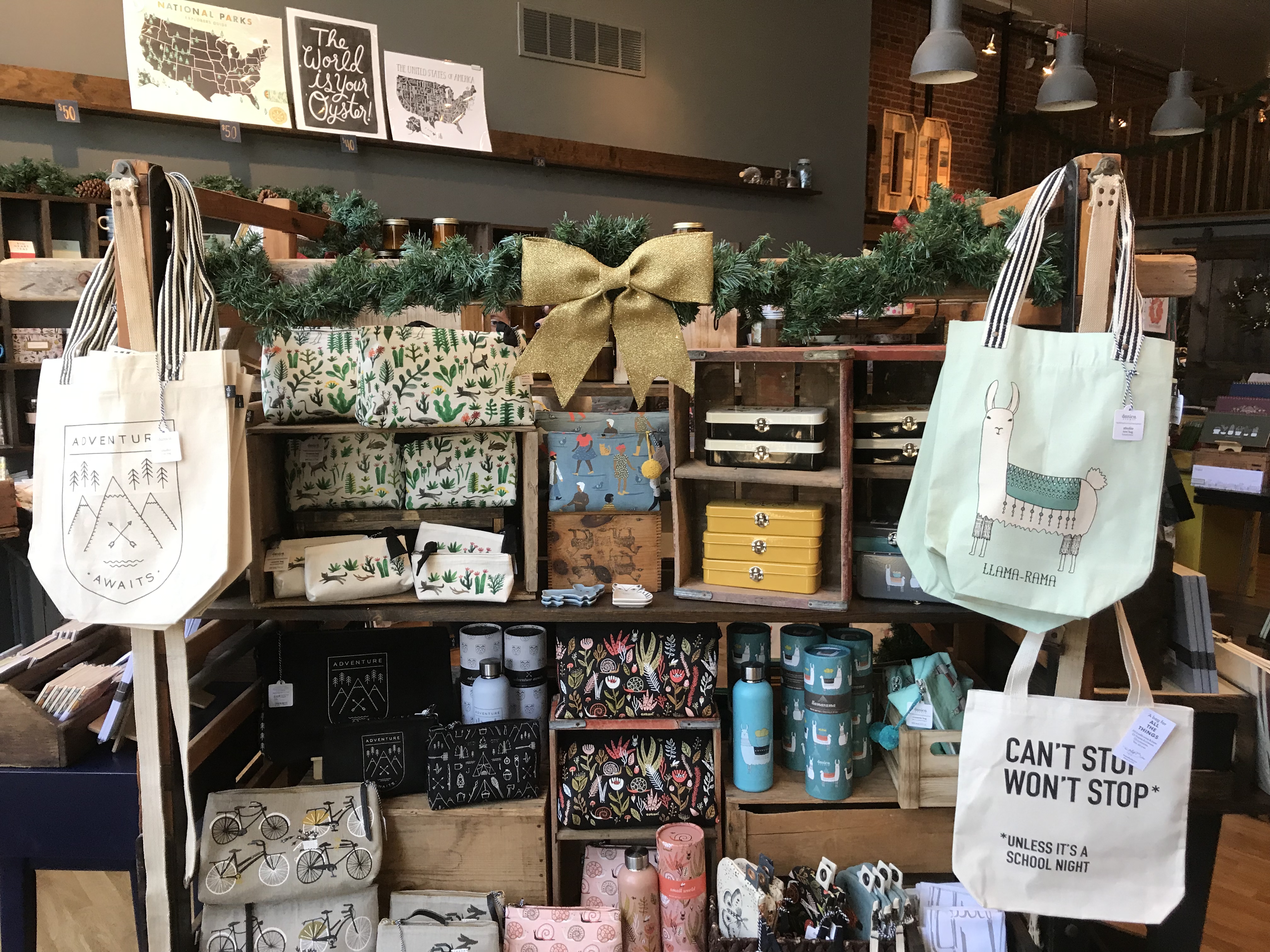 Brits Purveyors of British Goods:  Since 1995, this is the place for cookies, sweets, jams, tea, grocery items, bath items and gifts, all from England. They have a very large selection! 929 Massachusetts
Next door to Brits Purveyors is Au Marche – The European Market. This is a casual shop selling imported European goods and gift items. You will find cookies, chocolates, bottled waters, pastas, mustards, salad dressings, sweets and more. 931 Massachusetts.
What to Do in Lawrence
Lawrence Arts Center: The Lawrence Arts Center was established in Lawrence in 1974 to support the visual and performing arts in the city. Here you can view an art exhibition, take an art class or attend a theater, music or dance performance. It is located downtown in a contemporary building at  940 New Hampshire St.
Check out the schedule for the The Granada, an historic theater and concert venue, located downtown at 1020 Massachusetts St. Originally built in the 1930′s as a silent movie theater, The Granada has been hosting live music since 1993.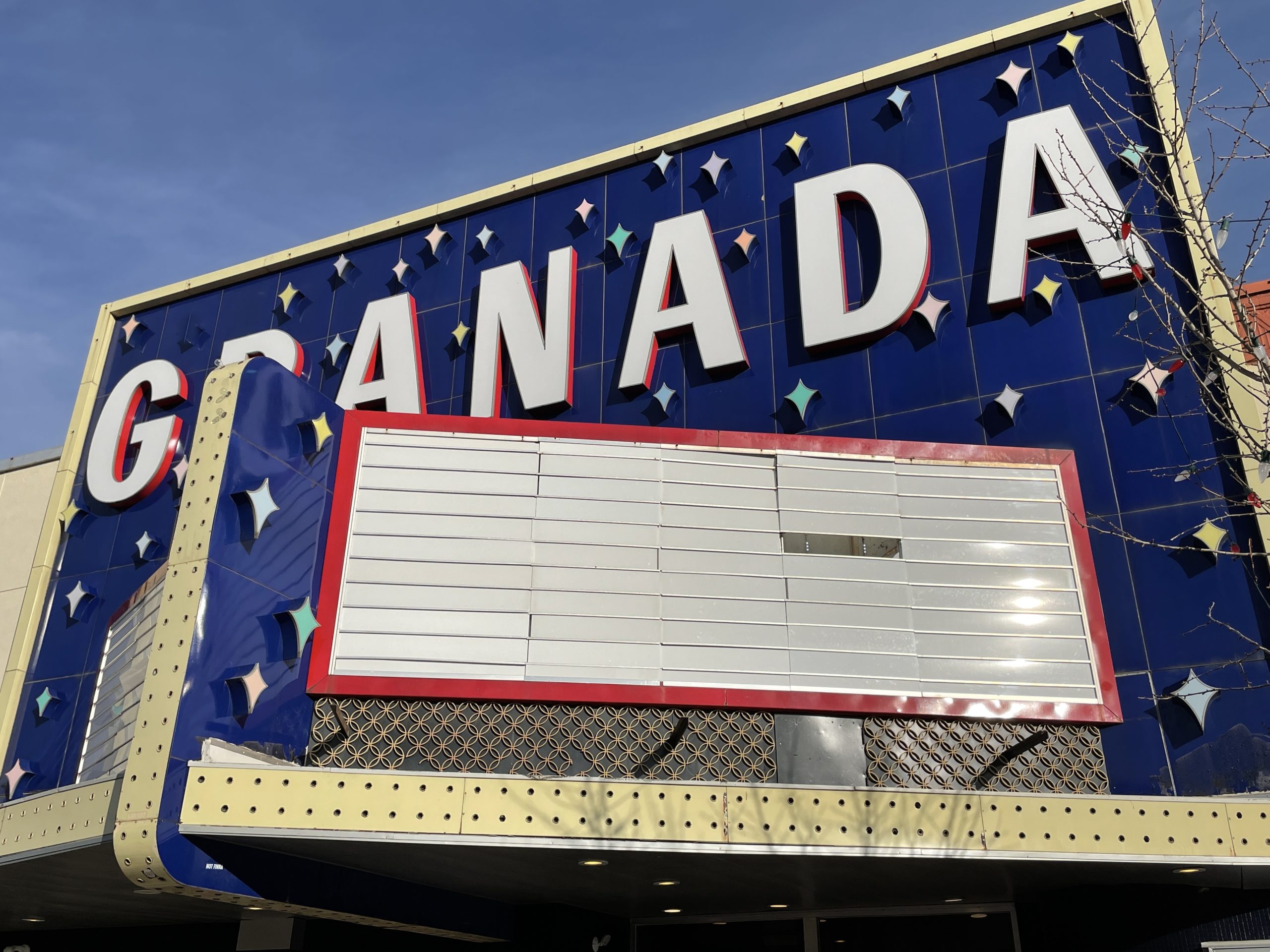 History buffs might enjoy the
Watkins Museum of History
at 1047 Massachusetts St. Since 1975, the museum, located "in the iconic 1888 Watkins Land Mortgage and National Bank Building in downtown Lawrence, has provided programs and public events, educational resources and activities, and changing exhibits that explore the heritage of Douglas County."
Warehouse Arts District: This is an emerging arts and entertainment district east of downtown. Here you can find loft apartments, artists studios and galleries along with the Lawrence Beer Co., Decade Coffee at 930 Delaware St. and Bon Bon! At 804 Pennsylvania. Recommended by Wine Spectator, Culinaria Food and Wine at 512 E. 9th is known for its Mediterranean cuisine and great wine selection.
Liberty Hall: Located in the heart of downtown, this is an historic home to concerts, independent movies, film festivals, a video-rental store and a coffeehouse, La Prima Tazza.  The Lied Center at KU is an excellent performance venue for classical music, jazz, musical theater, dance and opera. 1600 Stewart Dr.
A close local friend suggests that you visit the Spencer Museum of Art on the campus of KU. The museum houses a collection that currently numbers nearly 36,000 artworks and artifacts in all media. I would love to visit and see the works by Winslow Homer, Georgia O'Keeffe. John Steuart Curry and regionalists Grant Wood and Thomas Hart Benton. 1301 Mississippi St.
There is also the KU Biodiversity Institute and Natural History Museum, where I remember going to several times as a child. 1345 Jayhawk. Blvd.
I was also just told about The Robert J. Dole Institute of Politics or Dole Institute  also located on the University campus. Founded by Kansas Senator Bob Dole, it tells the story of his life in the context of Kansas and houses all of this congressional papers. Its goal is is to promote political and civic participation as well as civil discourse in a bi-partisan, balanced manner. 2350 Petefish Dr.
George Beal House: My father studied architectural engineering at KU and knew George Beal, who became chair the Department of Architecture in 1945. We used to visit his home when I was a child when we were in town for a game or an event. Located at 1624 Indiana St., just south of the campus,  the house was designed by Beal in 1950. "It outstanding example of Usonian organic architecture that built upon his friend Frank Lloyd Wright's design principles." Make sure to drive by and see this architectural gem.
Where to Stay
To stay downtown, the Eldridge Hotel at 701 Massachusetts St. is a great choice. After being opened and closed over the years, the hotel was reopened in 2005 after being brought back to its 1925 grandeur. Their bar and the Eldridge House Grille, along with the lobby, underwent a recent renovation as well.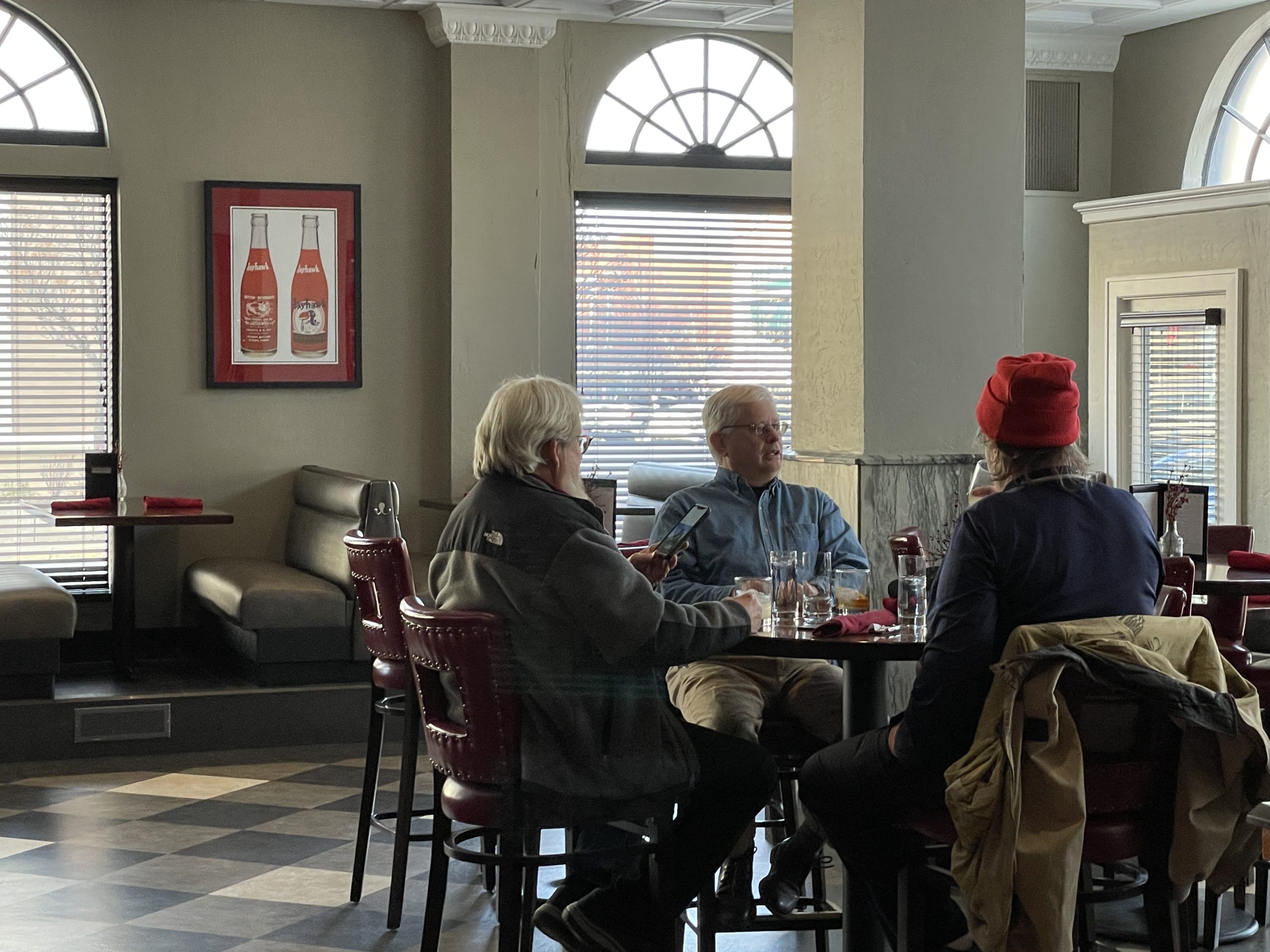 Oread Hotel: Located next to the KU campus, the Oread gets great reviews. It has a bar, restaurant and rooftop bar for great campus views. 1200 Oread Ave.