Perfect for a day trip, is this 50 mile highway from Albuquerque to Santa Fe. You will find beautiful vistas, art galleries, museums and fun restaurants. You will also see artists studios along the road that you can visit.  Just look for the signs.
North of Cerrillos is the Kevin Box Studio,  a professional, fine art sculpture studio. The grounds have a walking trail, OramamiintheGarden, where you can view the sculptures on display. 33453 St Hwy 14 N. in Cerillos. Tours are available by appointment.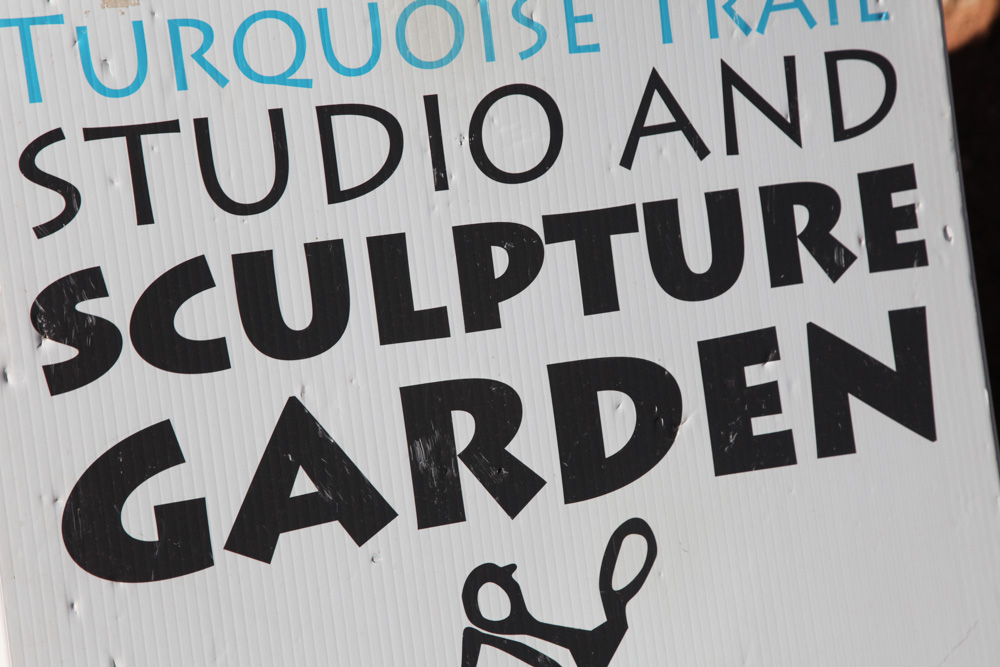 Make sure to drive through the small town of Cerrillos, north of Madrid, where you can see some wonderful old buildings and homes in the New Mexico territorial architecture style. The area's turquoise and lead deposits were important to the prehistoric Indians and influenced Spanish settlement. The mining district was one of the oldest in the Southwest. In the 1880's there were many lead, silver, gold, zinc and turquoise mines in operation. There were 21 saloons and 4 hotels. Today there are a few bars, shops and a Turquoise Mining Museum and Petting Zoo.
The Black Bird Saloon at 28 Main St. in Cerrillos is a local institution for its music and food. At the Galeria el Zocalo in Santa Fe, I saw some interesting paintings and sculptures by local artist, Bill Skrips. I was told that you can visit his studio in Cerrillos at 11½ First Street.
East of Cerillos is the small town of Galisteo with some interesting territorial architecture. The drive is really outstanding. You might check out the Galisteo Fall Studio Tour, in October, where you can visit the studios of several local artists.
Madrid has been transformed from a coal mining town in the 1800's to an artists community today. There are many old houses, hotels and buildings that have been transformed into retail shops, galleries, studios and restaurants. Here you will find several casual restaurants The Hollar, The Mine Shaft Tavern and the Jezebel Soda Fountain.
Java Junction in Madrid: Located at 2855 Highway 14 in Madrid,is is my favorite spot for coffee and dessert. They also sell a large number of New Mexico produced goods from salsas and jellies to gift items.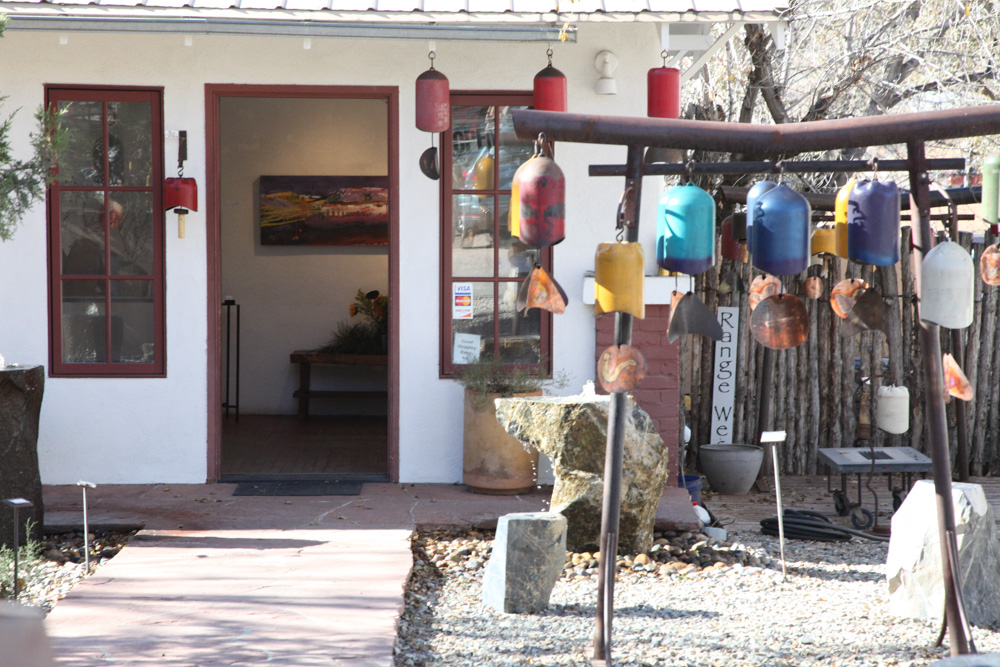 San Marcos Feed Store and Cafe: A short drive from Santa Fe, on the Turquoise Trail, is the highly recommended San Marcos Cafe. It is next to a feed store and grounds where you can see peacocks, turkeys and hens. The cafe is one of my favorite new finds. It is cozy and charming with great Southwestern breakfasts. There is a bright enclosed porch with kiva fireplace. It is popular on weekends so reservations are recommended. They also offer live music which really enhances the experience. 3877 State Road 14. They are open for breakfast and lunch from 8 am to 2 pm and for Sunday brunch from 8 am to 2 pm. 505 471 9298.