On the north side of the city are the Argyle Street, Uptown and Edgewater neighborhoods. Some of the best of these neighborhoods include:
Located in Edgewater, Herb Restaurant, at 5424 N. Broadway is a wonderful new find. Friends saw it featured on WTTW's Check Please restaurant review show. They feature upscale Thai food that is really excellent. You can choose ala carte or create a three, five or six-course tasting menu. I loved the spring rolls made with pork and mango and a chicken curry with rice and vegetables.  The coconut custard dessert was also good. My friends loved the soup, their pork curry and mango rice dessert. The service is excellent, ingredients so fresh and decor sleek and contemporary. It is listed as a Michelin Bib Gourmand restaurant in Chicago. It is also BYOB with a small corkage fee. I will definitely go back.
Argyle Street is located in the West Argyle Street Historic District, which is an historic district in northern Uptown. It was listed on the National Register of Historic Places on June 3, 2010. It is known for its Vietnamese, Southeast Asian, and East Asian heritage. I recommend visiting the many restaurants, cafes and street art. You might also enjoy the Argyle Night Market, which is a weekly event every Thursday from early July to the end of August. There are a number of street food vendors and entertainment which attract large crowds.
Hai Yen: A good, local's spot for Vietnamese specialties. I have been many times since my first trip to Vietnam when I fell in love with the cuisine.  The green papaya or banana flower salad, the spring rolls and the fish in a clay pot are well-worth the trip. Parking is easy to find on the street. If not there are lots on the side streets nearby. 1055 W. Argyle
Next door to Hai Yen at 1057 W. Argyle is a new coffee shop, First Sip Cafe. This is a fun spot to grab and coffee or tea while you are exploring the area. They have a large selection of both hot and iced teas. They also carry some pastries and food items.  I particularly loved the decor with hundreds of tea cups hanging from the ceiling. I just back before my dinner Hai Yen!
Other good choices at Argyle and Broadway include the contemporary Ba Le Sandwich Shop for Vietnamese ban mi sandwiches. They have a large selection of sandwiches on their homemade bread plus a number of rice dishes, noodle bowls and spring rolls. 5014 N. Broadway. Tank Noodle at 4953 N. Broadway features some great authentic Vietnamese dishes. For a fun local food tour check out Rebecca Wheeler for her Chicago Food Walks.
Sun Wah BBQ Restaurant, at 5039 N. Broadway, features Chinese specialties. They are known for their Beijing duck dinner. The duck is lean and wonderful and well-worth the trip.  The restaurant is one of five recipients of the 2018 America's Classic Award by the James Beard Foundation.
There are two bakeries worth the visit. Chiu Quon Bakery at 1127 W. Argyle is always good. This is the second location of one of my favorite spots in Chinatown.
Just south of Argyle St. is Castlewood Terrace, a block-long street and residential historic district. The street  includes 26 single-family houses built between 1897 and 1927. Some of these architectural styles include Tudor Revival, Renaissance Revival, Foursquare, Colonial Revival, and Queen Anne. The district was added to the National Register of Historic Places on September 3, 2009.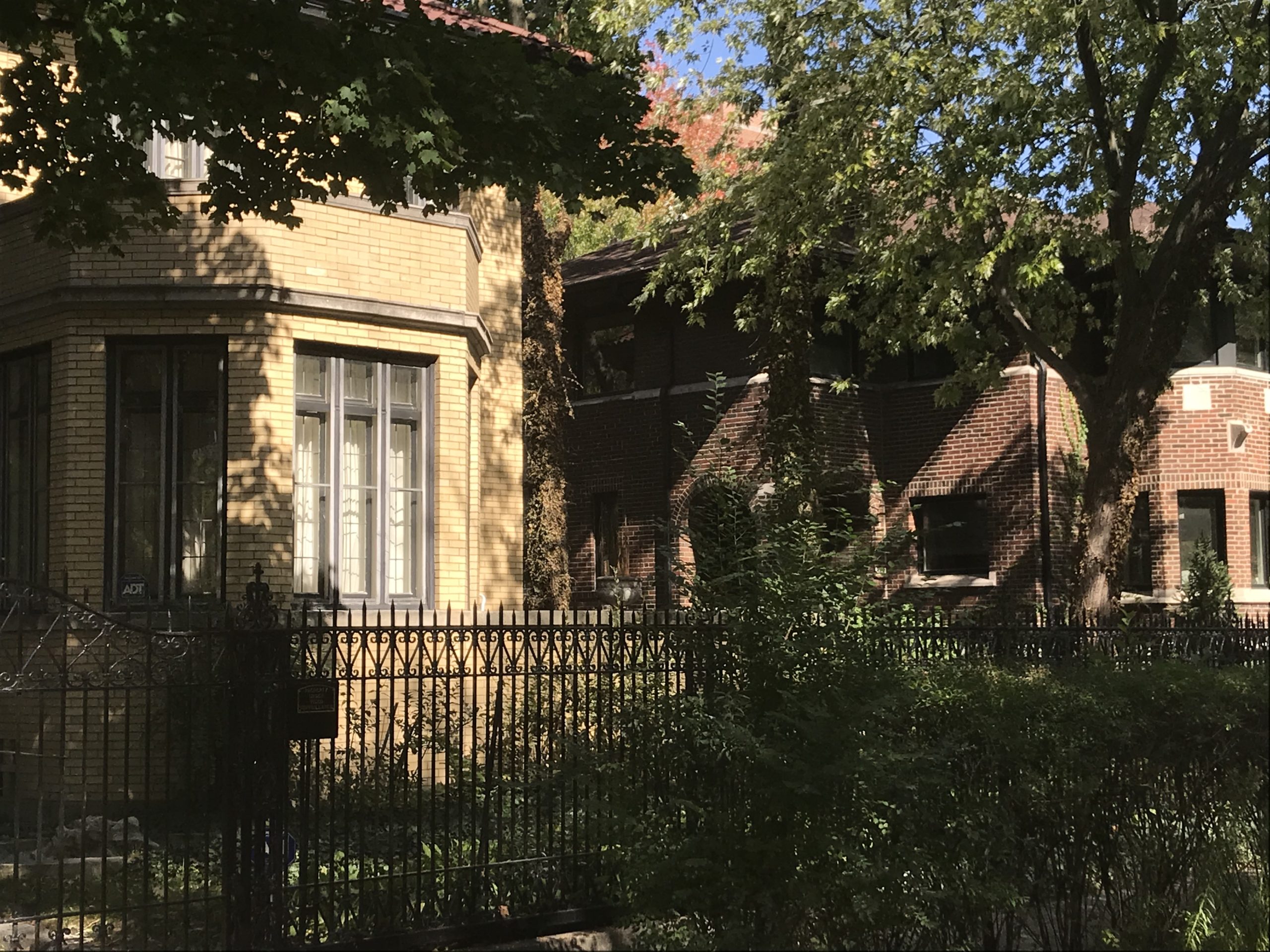 Green Mill: This is a former prohibition-era speakeasy that is now host to great jazz. "The Mill's Jazz Age pedigree has no equal in Chicago. Newspaper accounts of the era tell a lively tale of the locals' proclivities and personalities. Jack "Machine Gun" McGurn, a Capone associate, supposedly owned part of the club during Prohibition, when tunnels under the bar were used to smuggle in booze, and kept a table reserved for his boss (walk into the bar, past the booths on the north wall, and it's the first one you run into, positioned so you can see both entrances)."  Superstars in the past routinely performed at the Mill, including Billie Holiday and Al Jolson.
Try to see Patricia Barber on Monday evenings if she is not touring. She is now starting her performances at 9 pm. There is parking in the lot behind the club at Lawrence and Magnolia. 4802 N. Broadway.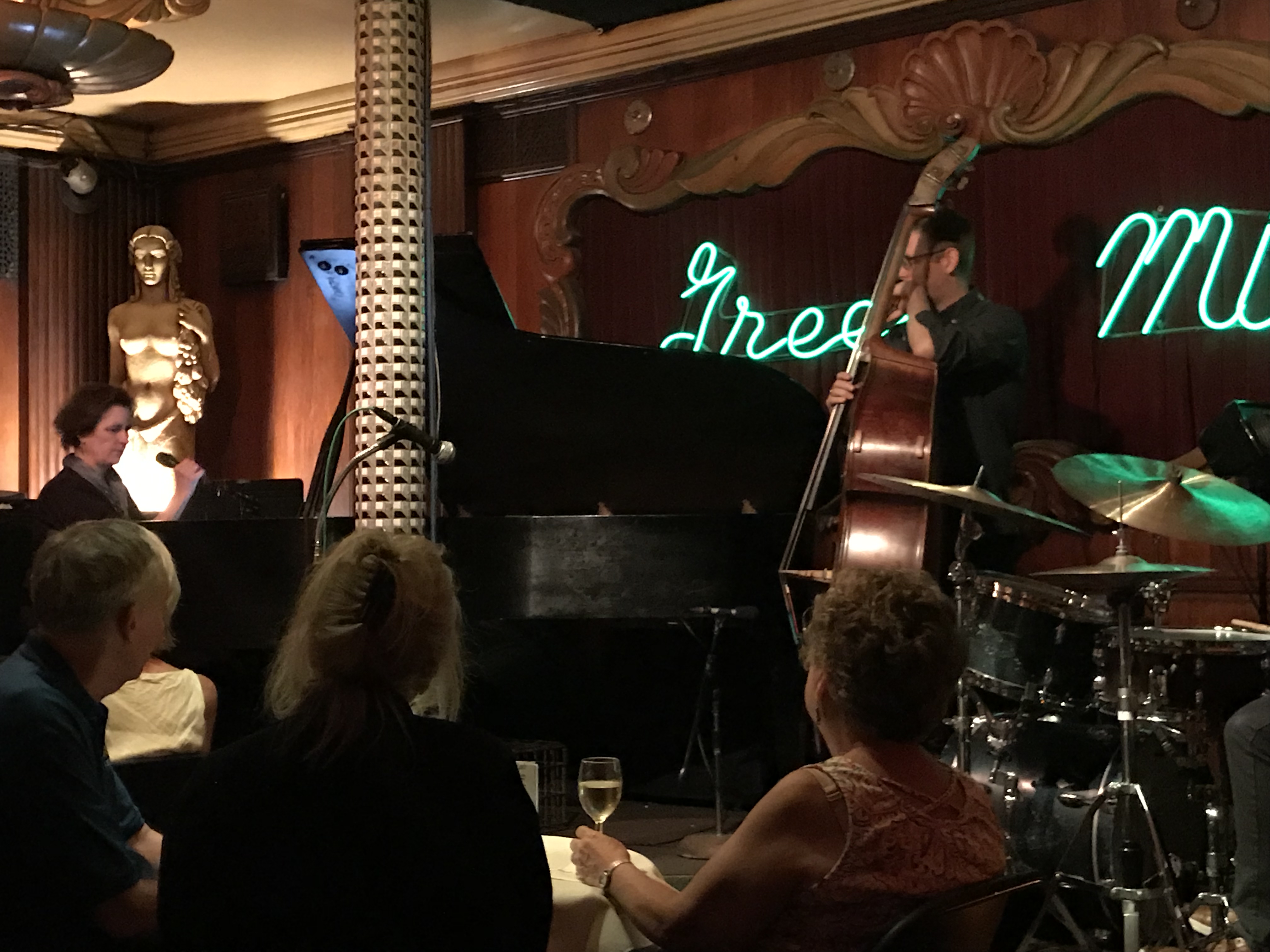 I recommend having lunch at Montrose Beach at The Dock. The beach house  is opened in the summer and early fall and has good outdoor seating. I was back for the second time an loved my fish tacos overlooking Lake Michigan.
Afterwards make sure to walk along Montrose Beach, Montrose Harbor, the Montrose Point Bird Sanctuary and the Montrose Beach Dunes Natural Area. The views are really stunning. The Bird Sanctuary is a stopping point for food, shelter, and rest to migratory songbirds in Illinois during the spring, and again in the fall according to In Your Own State newsletters. Among the migratory songbirds you may see are warblers, thrushes, and purple martins. You may also be able to spot woodpeckers and owls.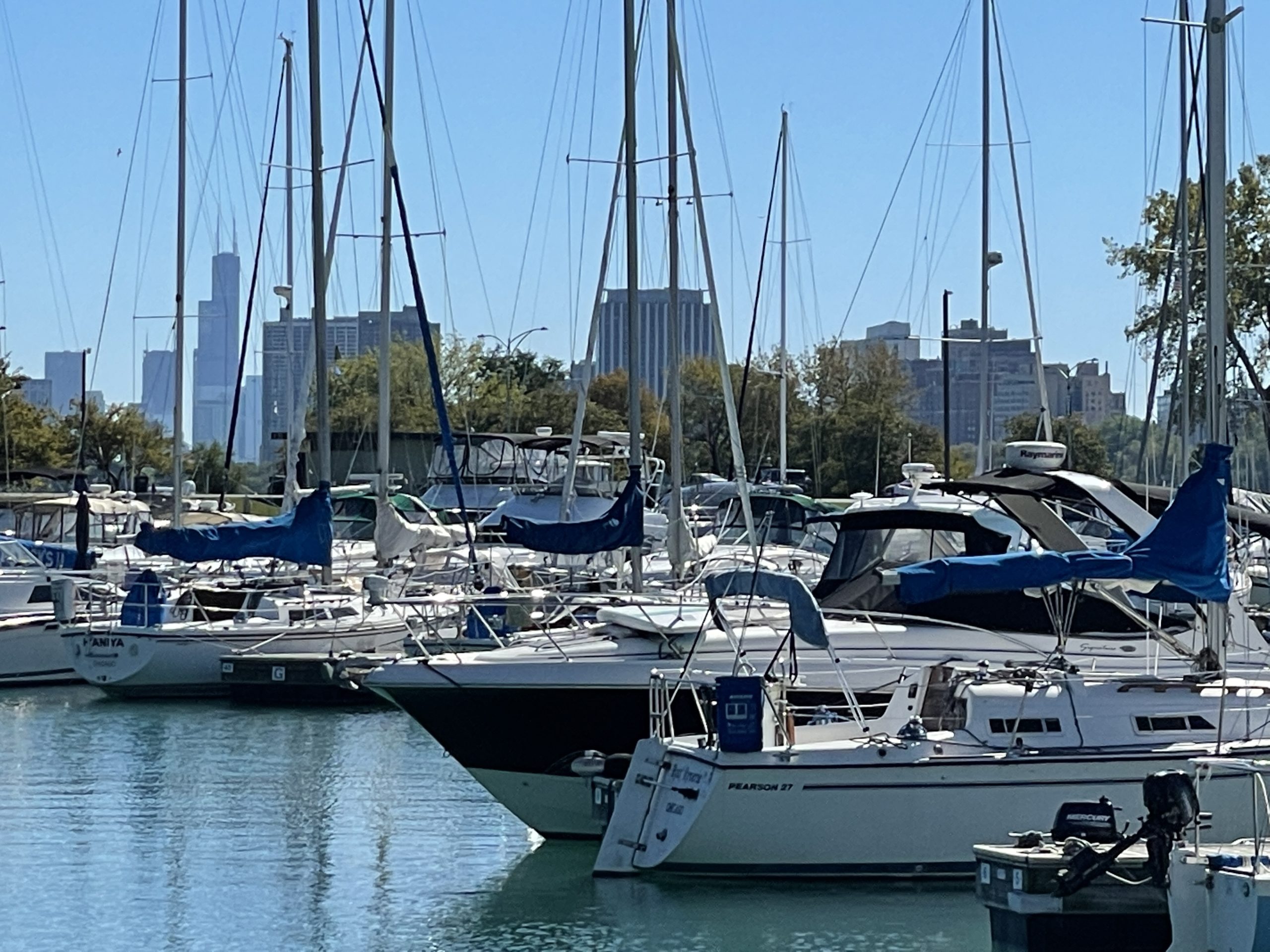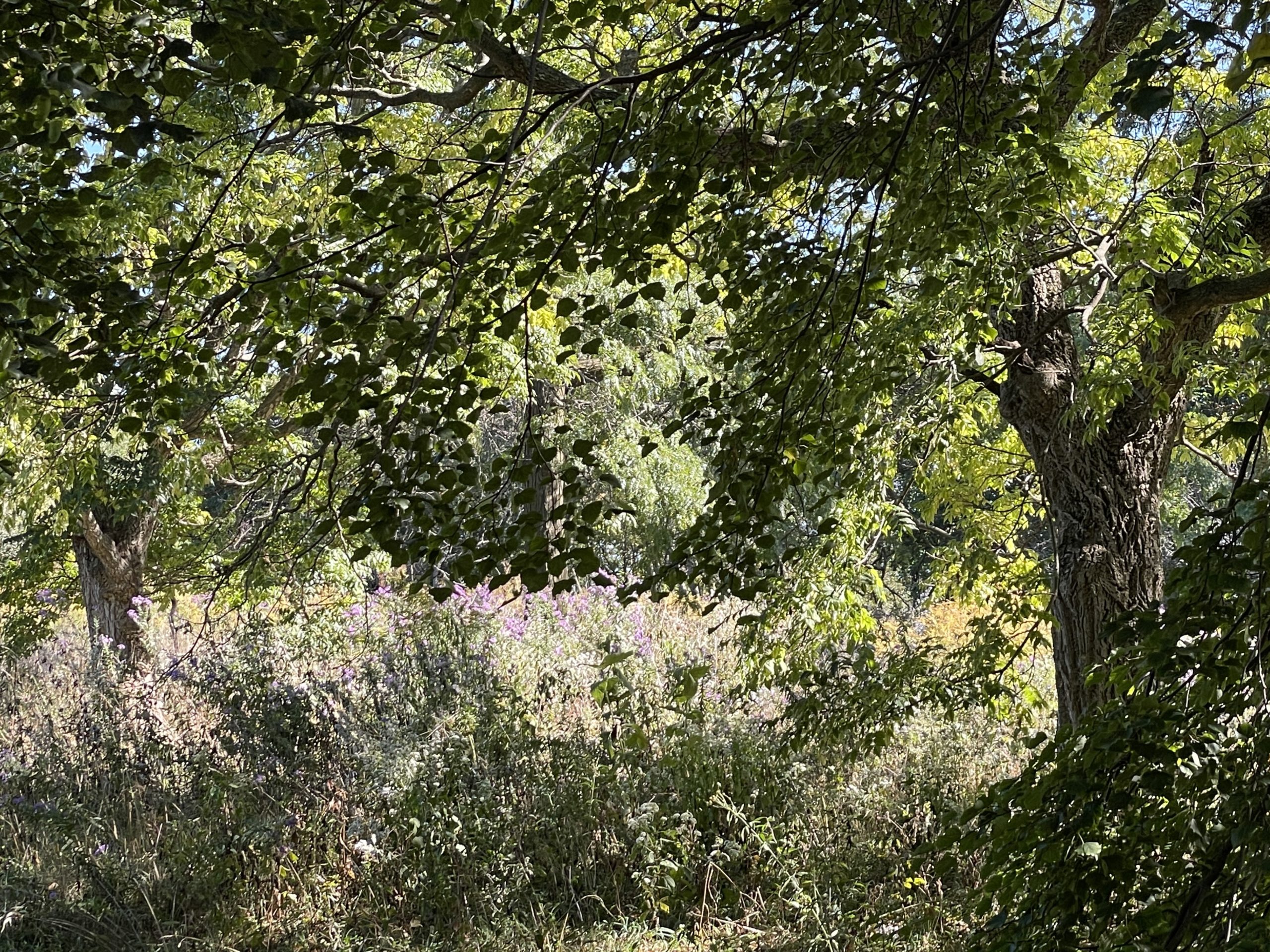 I also like the Broadway Antique Market at 6130 N. Broadway for a huge selection of antiques and collectibles on two floors. Nearby is Ethiopian Diamond restaurant for a great experience in ethnic food and music. 6120 Broadway. A block south is Lickity Split Frozen Custard at 6056 N, Broadway, a fun vintage ice cream parlor.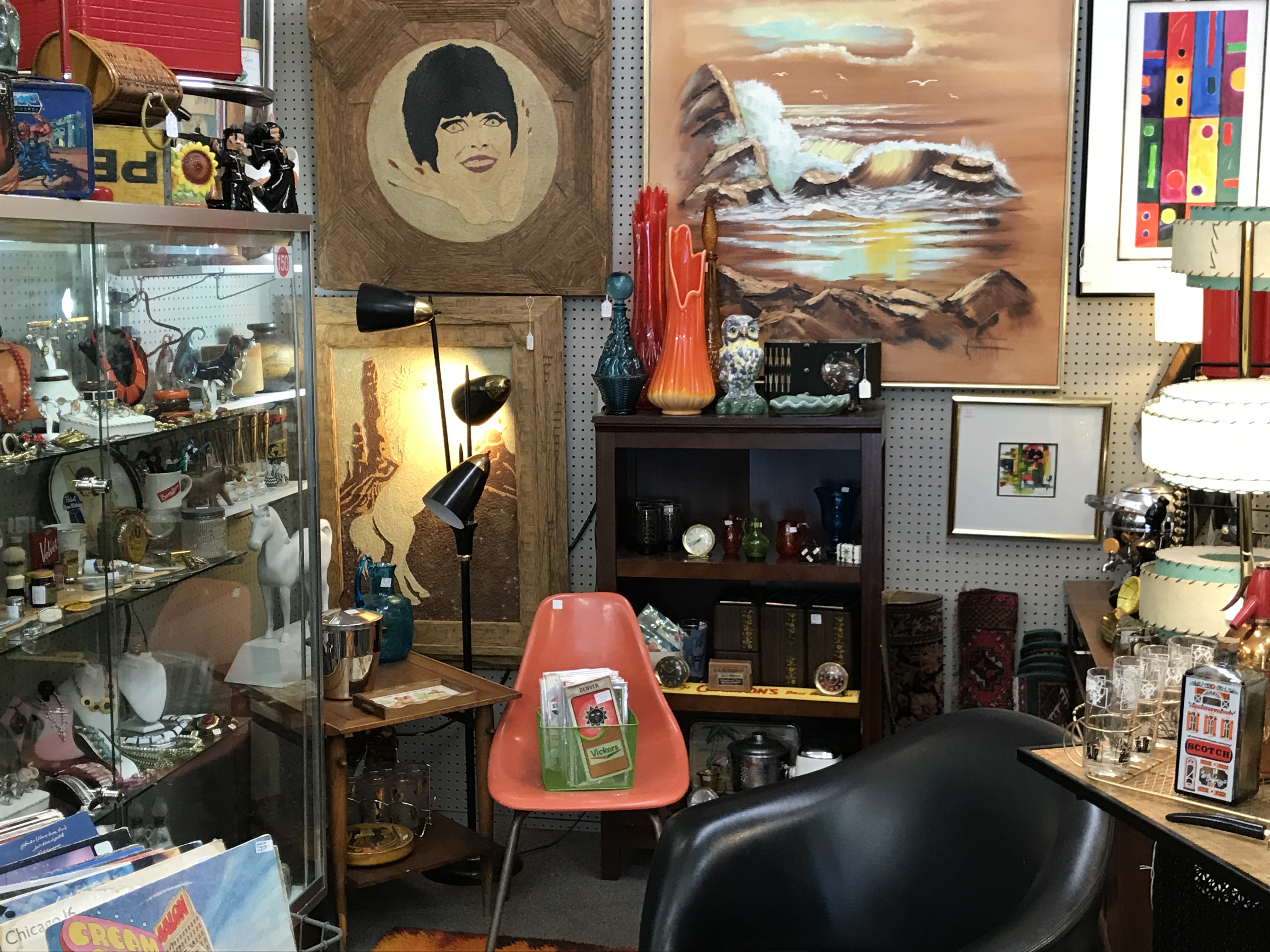 The Chicago Mosaic School offers wonderful workshops and classes workshops in designing and making mosaics. I have gone to two workshops and loved the experience. They recently moved into their new building which is a huge improvement over the old location. I can't wait to sign up for another workshop! 1127 W. Granville.
A good brunch option in the neighborhood is Ann Sather's at 1147 W. Granville.
Metropolis Coffee Company is a colorful neighborhood spot for coffee and pastries at 1039 W. Granville.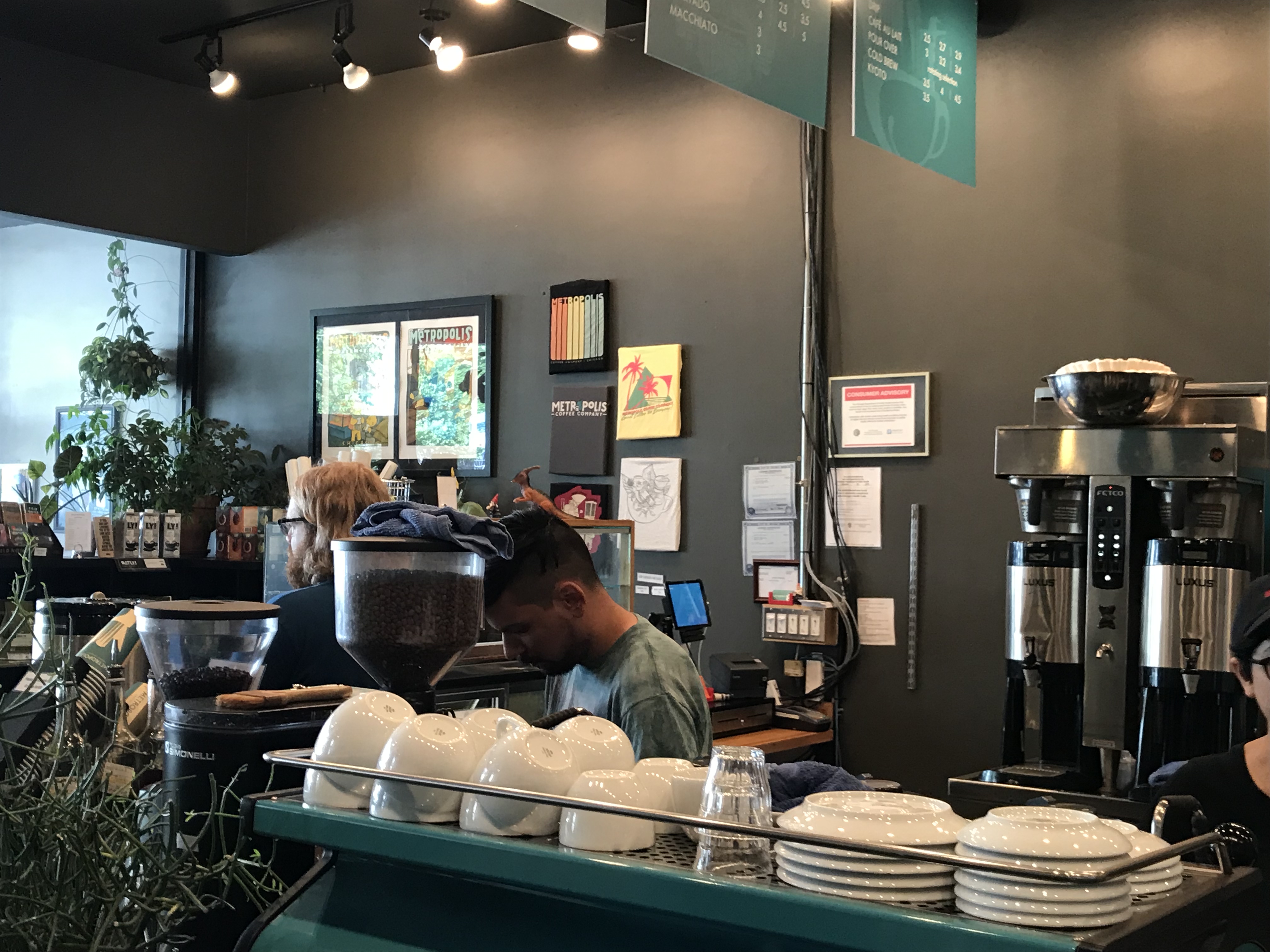 A short walk east is a wonderful new find, The Waterfront Cafe. This is a casual, seasonal restaurant with outdoor terrance that is located along the lake in Berger Park. I went with a friend on a perfect July day and had a perfect crab salad sandwich. I highly recommend the experience and suggest that you go on the early side as the waits can be somewhat long. They are open for lunch and dinner and also have live music.
After frequenting their stand at The Lincoln Park Farmers Market and loving their croissants I made a point of heading north to pHlour Bakery & Cafe at 1138 W. Bryn Mawr Ave. where I had a wonderful turkey sandwich with brie and a cranberry mustard along with a latte and almond croissant.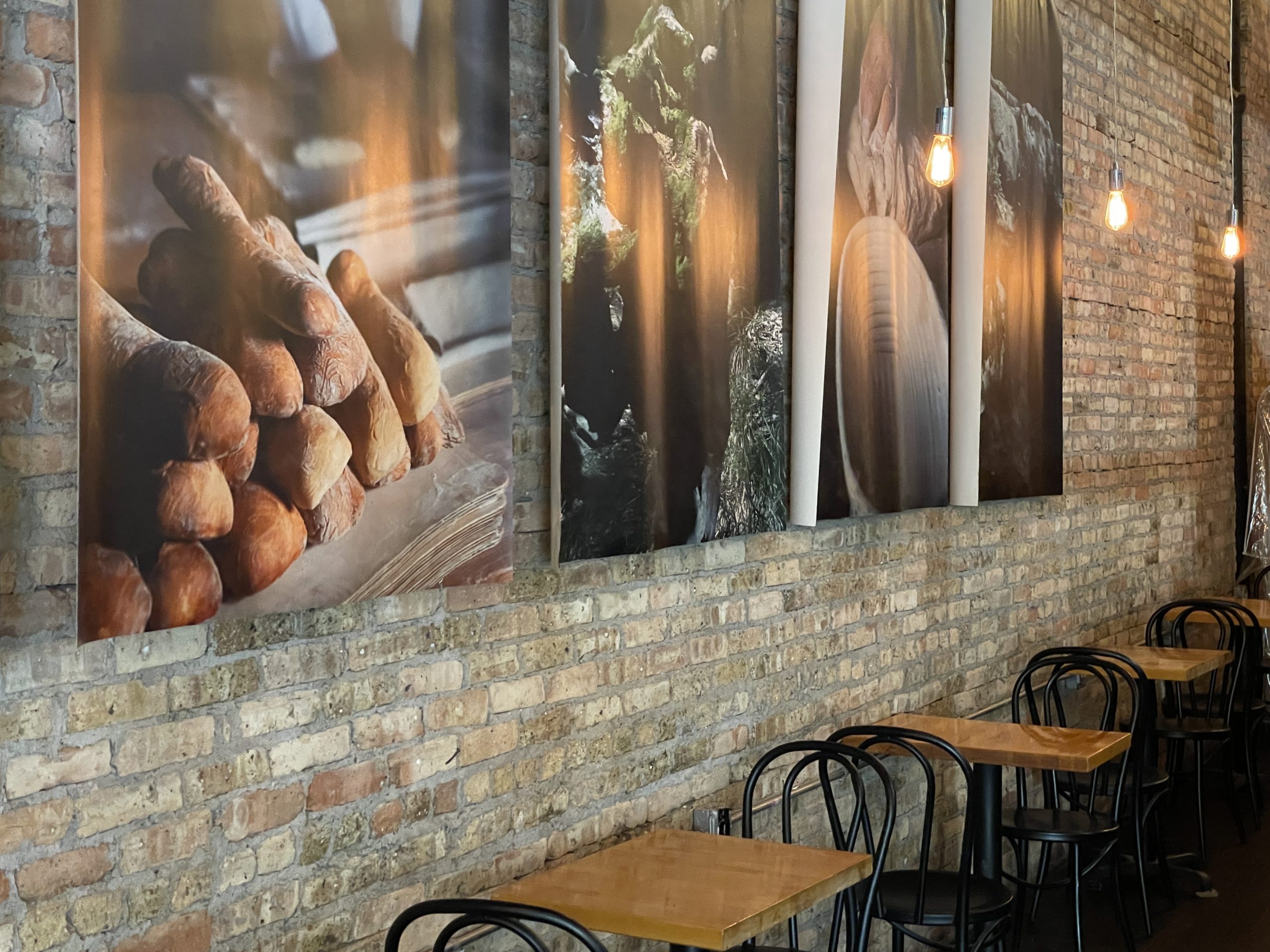 West of Ravenswood is Arun's Thai Restaurant at 4156 N. Kedzie. Opened in 1988, I first read about it in Patricia Schultz's 1000 Places To See Before You Die and went with a friend. I just went back and highly recommend this outstanding restaurant. The restaurant has a beautiful collection of Thai paintings, artwork and silks. They offer three tasting, degustation menus, a seven course, a ten course and a twelve course. We chose the ten course which includes five appetizers, three antrees and two desserts. The food was beautifully prepared and presented. The service was excellent. You can choose it you want the food mild or spicy. There is a lovely balance of savory and spicy, light and rich, tender and crispy.
I just went to Uptown to the historic building, known as the Lawrence House Flats, at 1020 W. Lawrence. This is a renovated apartment building with a large lounge and shared work space in the lobby. Unfortunately the restaurant 3 Squares Diner has since closed.
Located off  the lobby is the Heritage Outpost coffee shop, which has several locations in town that I have also enjoyed. I enjoyed a latte with a friend  in the lobby seating area. Heritage Outpost also has Larry's, a small cocktail lounge across the lobby from the coffee shop. The original curved stained glass skylight in the lounge/lobby is really beautiful.
Just south of Uptown in Chicago's Buena Park neighborhood is the Hutchison Street District. The street has one of the best collections of Prairie-style homes in the city, many of which were designed by architect George Maher, a student of Frank Lloyd Wright. The district extends only two blocks along Hutchinson (4200 north) from Marine Drive on the east to Hazel Street on the west. There are also Classical Revival, Queen Anne and Richardsonian Romanesque style homes on the street as well. Most were built between 1894 and 1918.
Another historic site to visit in Uptown, is Graceland Cemetery which was established in 1860. It is a large garden cemetery which is where many of Chicago's most famous residents have been laid to rest. Here you wil find the graves and tombs of Daniel Burnham, Philip Armour, Marshall Field, Cyrus McCormick, Ludwig Mies van de Rohe, Louis Sullivan, Potter Palmer and George Pullman. You can park and walk and enjoy the beauty and the solitude. The cemetery is open daily. Self-guided tours are available. Just pick up a map at the office when you arrive. The Chicago Architectural Center and the Chicago History Museum also conduct tours.