There are many ways to buy and see great art and crafts in Ann Arbor.
My trip centered around the well-known Ann Arbor Art Fair. Set in mid-July, the Fair consists of three juried art fairs set in and around downtown and the University.  It is one of the largest art fairs in the country. The best quality is the Ann Arbor Street Art Fair, The Original which has been around for 54 years. It is located between East Washington, N. University, Fletcher and S. Thayer and features artisans from around the country. There are also the State Street Art Fair and the Ann Arbor Summer Art Fair. There are demonstrations, children's art projects, music, food sellers and family activities. You should park and walk or take one of the free shuttles between the three fairs.

Potters Guild: At 201 Hill Street, this is a 50+ member cooperative offering studio classes and twice-annual pottery sales.
The Sunday Artisan Market: At 315 Detroit Street, in the Kerrytown district, this is an open-air market featuring handmade items. It is open from April through December. There is also food and music.
University of Michigan Museum of Art/UMMA: This is a top university art museum featuring a strong permanent collection and special exhibitions. From Monet to Picasso and beautiful Tiffany stained glass, you will find a wide array of  art. The new 53,000 sq. ft. Frankel Family wing by Allied Works Architectural, is most attractive. Having recently hired Christina Olsen as the new Director. She came from being the Director of the Williams College Museum of Art in Massachusetts. There is an expanding collection of great contemporary furniture design by Frank Gehry, Knoll and Eames.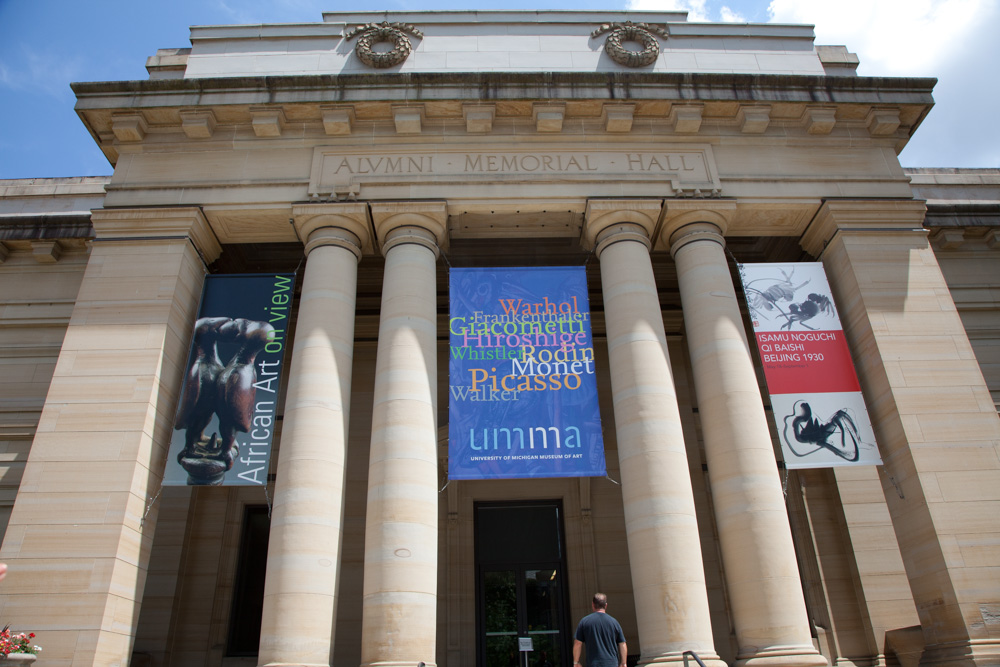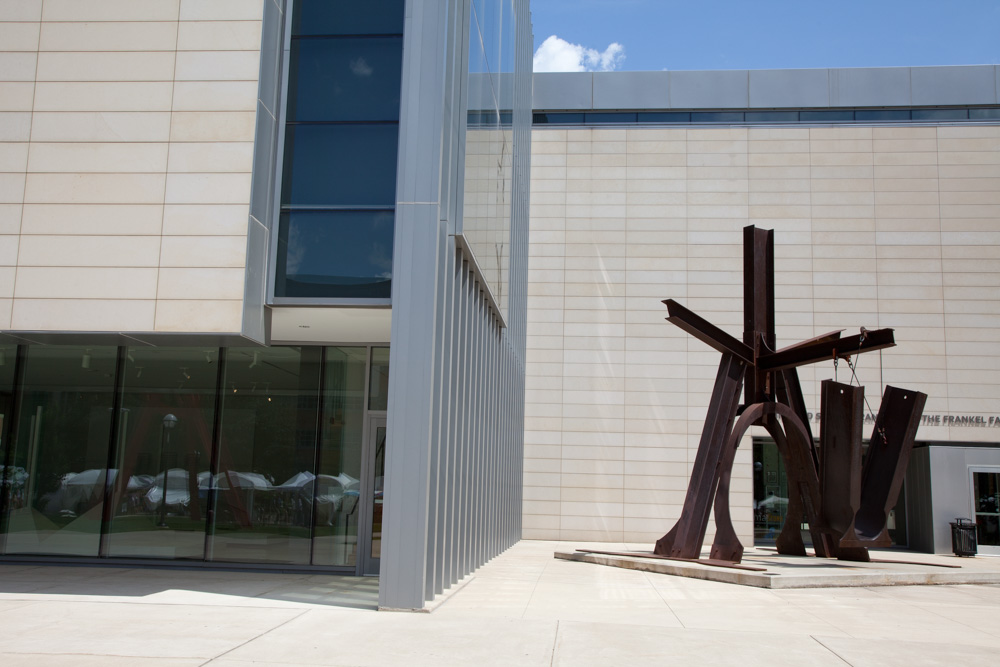 Ann Arbor Arts Center: This center supports the careers of Michigan artists. Check out their current exhibitions, events and classes. 111 W. Liberty St.
WSG Gallery, at 306 S. Main St., is also worth a visit. It is a gallery that is artist owned and operated.