The Arts in Downtown Asheville are thriving with many art galleries, an art museum, live theater and a movie theater for art and independent films.
I recommend:
The Bender Gallery: At 12 S. Lexington Ave., this gallery is the only gallery in the state devoted solely to studio glass.
American Folk Art & Framing: At 64 Biltmore St., this is a gallery featuring pottery, painting, sculpture, wood carving and jewelry.
The Haen Gallery: Gallery featuring contemporary art at 52 Biltmore Ave.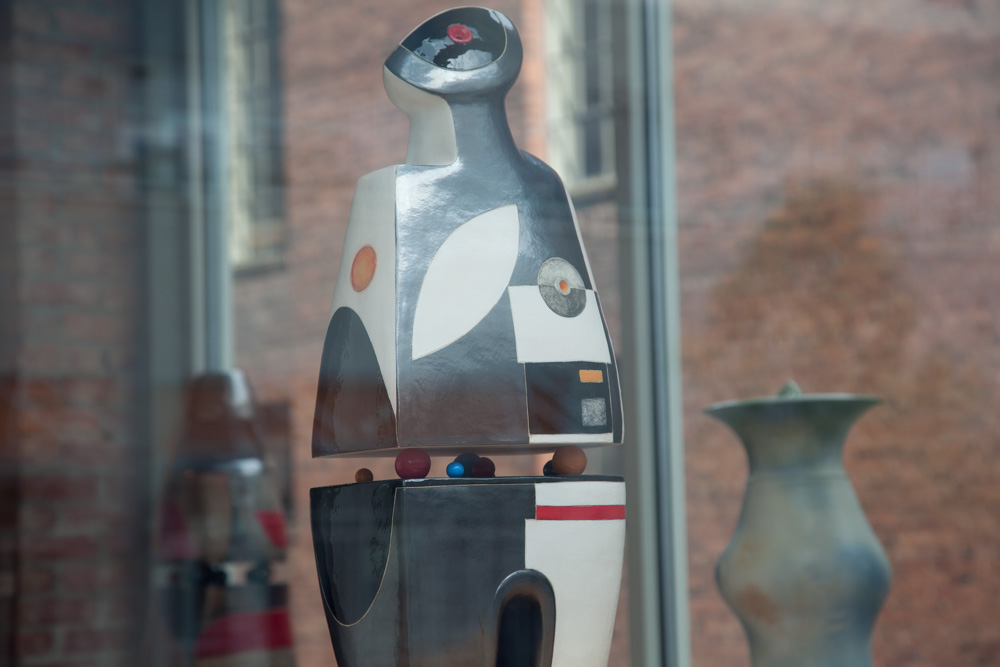 Blue Spiral 1 Gallery: A really stunning gallery of 15,000 sq. ft. on three levels. They specialize in Southeastern fine art and studio craft. You will find paintings, ceramics, sculpture, glass, mixed media and much more. The quality is really exceptional and the inventory huge!! It is at 38 Biltmore Ave.
Asheville Art Museum: This museum in downtown Asheville has a focus on 20th and 21st century American Art. It has been recently expanded with 54,000 sq. ft. and 70% more gallery space.  It is well-worth the visit. A subset of the permanent collection are works from the Black Mountain College Collection. The Bauhaus, after leaving Germany, had a huge impact in the 1930's and 1940's on Black Mountain College outside of Asheville. Teachers like Josef Albers had a huge influence over the philosophy of the the College which  took over many of the Bauhaus ways and ideas. It has a new cafe as well as a rooftop sculpture terrace.
Ariel Gallery: A contemporary craft cooperative, this gallery showcases handmade jewelry, sculpture, glass, fiber, clay, mixed media and woodwork pieces. It is at 19 Biltmore Ave.
NC Stage Company: A downtown theater company producing plays since 2002.
Fine Arts Theatre: At 36 Biltmore, this is downtown Asheville's venue for art and independent films. I saw a wonderful film on Renoir that I had wanted to see in Chicago but could never fit it into my schedule due to all of my travel plans.
The Wortham Center for the Performing Arts also features performances in music, theater and dance. 18 Biltmore Ave.