Kansas City has some wonderful cultural institutions and architecture that should not be missed when you are in town. My top recommendations include:
The Nelson Atkins Museum of Art, 4525 Oak: This is a really wonderful art museum that is known for its Asian collection. It also has a nice impressionist collection and a good modern collection that is housed in the Museum's new wing, designed by Steven Holl, which with the use of natural light, has won praise from architecture critics around the country. The famed Rozzelle Court is a great place for lunch or a snack.  I will never forget seeing a Van Gogh exhibition from the Van Gogh Museum in Amsterdam in 1963. I can still remember the paintings and it was life changing to me. When I was in Amsterdam a few years ago, I felt like I was visiting some old friends.
The Kemper Museum of Contemporary Art, 4420 Warwick Blvd.: Right near the Nelson is the Kemper which has a nice permanent collection and has really good traveling exhibitions as well. Make sure you see the Café Sebastienne which, with the many paintings on the wall, is one of my favorite small restaurant designs anywhere!
Across from the Kemper is the Kansas City Art Institute which is a four year college of art and design. They offer classes in photography, printmaking, film, graphic design, ceramics, sculpture and fiber. Check out their website for exhibitions in the H&R Block Artspace and for other events. I highly recommend walking through the campus as the architecture, a mix of old and new, is really outstanding.
Kauffman Performing Arts Center: This is a wonderful new addition to the Kansas City arts scene that will open in September 2011. It is a wonderfully designed building by Moshe Safdie, along with his partners for the project, theater designer Richard Pilbrow and acoustician Yasu Toyota. It will be the home of the Kansas City Ballet, Kansas City Symphony and Kansas City Lyric Opera.
Thomas Hart Benton Home and Studio, 3616 Bellevue: I visited this state historic site on one of my last trips to Kansas City. This is the home and studio of the famous mural artist who moved to Kansas City to teach painting and drawing at the Kansas City Art Institute. He died in his studio in 1975 and it is exactly as he left it.
Starlight Theatre: This is Kansas City's outdoor summer musical and concert venue that has been a local institution since the 1950s. I was introduced to my first Broadway musicals there, including The Music Man and The Sound of Music, when I was a child. It is located in Swope Park near the Zoo.
Kansas City Ballet: I really enjoyed the Kansas City Ballet's performance of the Nutcracker at the new Kauffman Center for Performing Arts. I had briefly toured the facility, but this was my first performance in the main theater. It is a stunning new building and is not to be missed.
Kansas City Repertory Theatre: This is the premier resident theater company in town. Check out their website for the current season's schedule.
For more jazz, check out the schedule for the Kansas City Jazz Orchestra where concerts are at Unity on the Plaza. There is also Jazz & Barbeque at the UMKC Conservatory of Music, 5100 Cherry, the Harriman-Jewell Series and the Folly Jazz Series at the Folly Theater downtown at 12th and Central.
You might check out the Kansas City Jazz Ambassadors and JAM Magazine.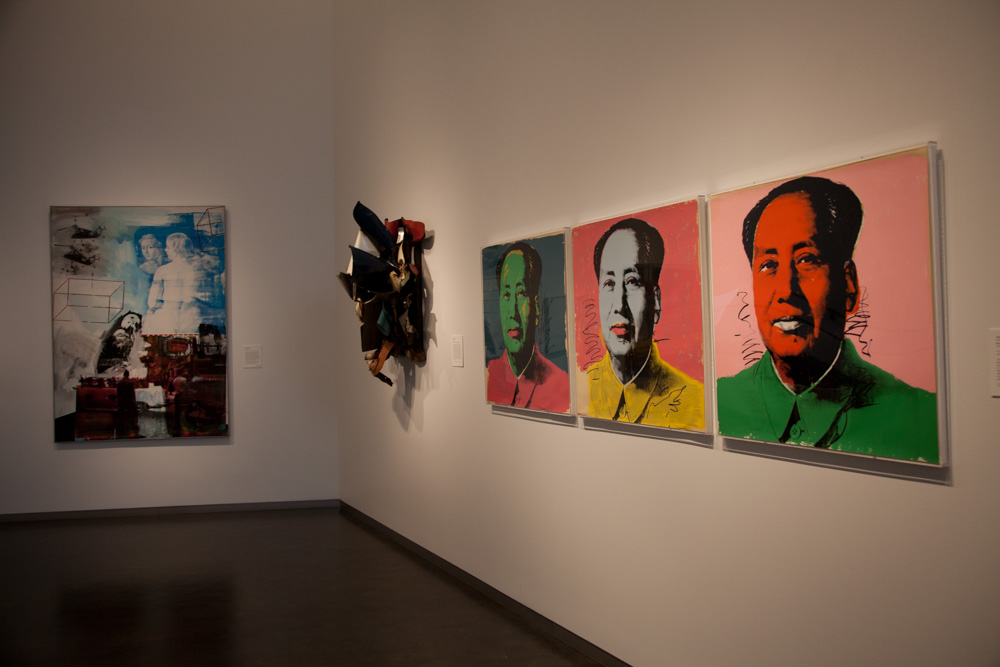 There are two houses and a church in Kansas City that were designed by famed architect Frank Lloyd Wright. On my last trip, I made a point to drive by and see these projects.
The Bott House, located at 3640 NW Briarcliff Road, is a double-cantilever house perched on a bluff just north of downtown Kansas City. I have seen it many times as I drove from Kansas City north to St. Joseph, where I grew up. With dramatic views of the city and the Missouri River it is a small. L-shaped single-story home designed in the Usonian style. Wright's drawings were first dated in 1957 and it was constructed from 1961 to 1963. Mahogany wood is exclusively used throughout the house, along with desert red concrete floors on the upper level. It is one of the later Wright-designed houses, and still contains all of the original furniture. Tours are available by appointment.
The Clarence Sondern House, also known as the Sondern/Adler House, was designed and built by Wright and built in 1940 in the Roanoke neighborhood at 3600 Bellview Ave. Sondern commissioned this Usonian-style house, but in 1948 it was purchased by Arnold Adler, who asked Wright to design an expansion, including a new entry, a dining terrace, and a fireplace. Once owned by family friends, I remember touring it with my father many years ago.
Community Christian Church: Located at 4601 Main near the Country Club Plaza, it was envisioned by Wright as a church of the future after the original structure burned in 1939. He designed it in 1940 and it was build in 1941 with a 1000 person auditorium. Wright envisioned a feature the "Steeple of Light" which was delayed during World War II and technical limitations of the time. Artist Dale Eldred, who chaired the sculpture department at the Kansas City Art Institute for three decades, created the spire and four columns projecting blue light to the sky. The project was completed in 1994.  The beams of light are visible up to 10 miles away. It was officially listed on the National Register of Historic Places in October, 2020.