Austin's Hyde Park is a lovely residential neighborhood located in Central Austin, north of the University of Texas. Hyde Park is defined by W. 38 Street to the south, W. 51 Street to the north, Duval Street to the east, and Guadalupe Street to the west.
I enjoyed staying in this quiet neighborhood  at a lovely B&B that unfortunately has since closed. I It was fun exploring the local restaurants, a grocery store plus a coffee shop and bakery. Make sure to visit:
Quack's 43rd Street Bakery: This is a casual bakery serving coffee drinks as well as deli items and a limited number of breakfast dishes. 411 E. 43rd. St.  
Local friends love Julio's Cafe for Mexican food at 4230 Duval St. It has been there since 1983. 
There are a number of other spots, at the same intersection of 43rd and Duval, including Hyde Park Bar & Grill, Asti Trattoria, Mother's Cafe and Antonelli's Cheese Shop.
Further west you will find:
Black's Barbecue: This is an Austin outpost of the popular Lockport restaurant and is a great spot for barbecue at 3110 Guadalupe. They have both indoor and outdoor seating.
Hopfields: This is a popular gastropub, featuring wine, craft beer, cocktails and French inspired food. It was recently featured in the NY Times 36 Hours in Austin. 3110 Guadalupe St.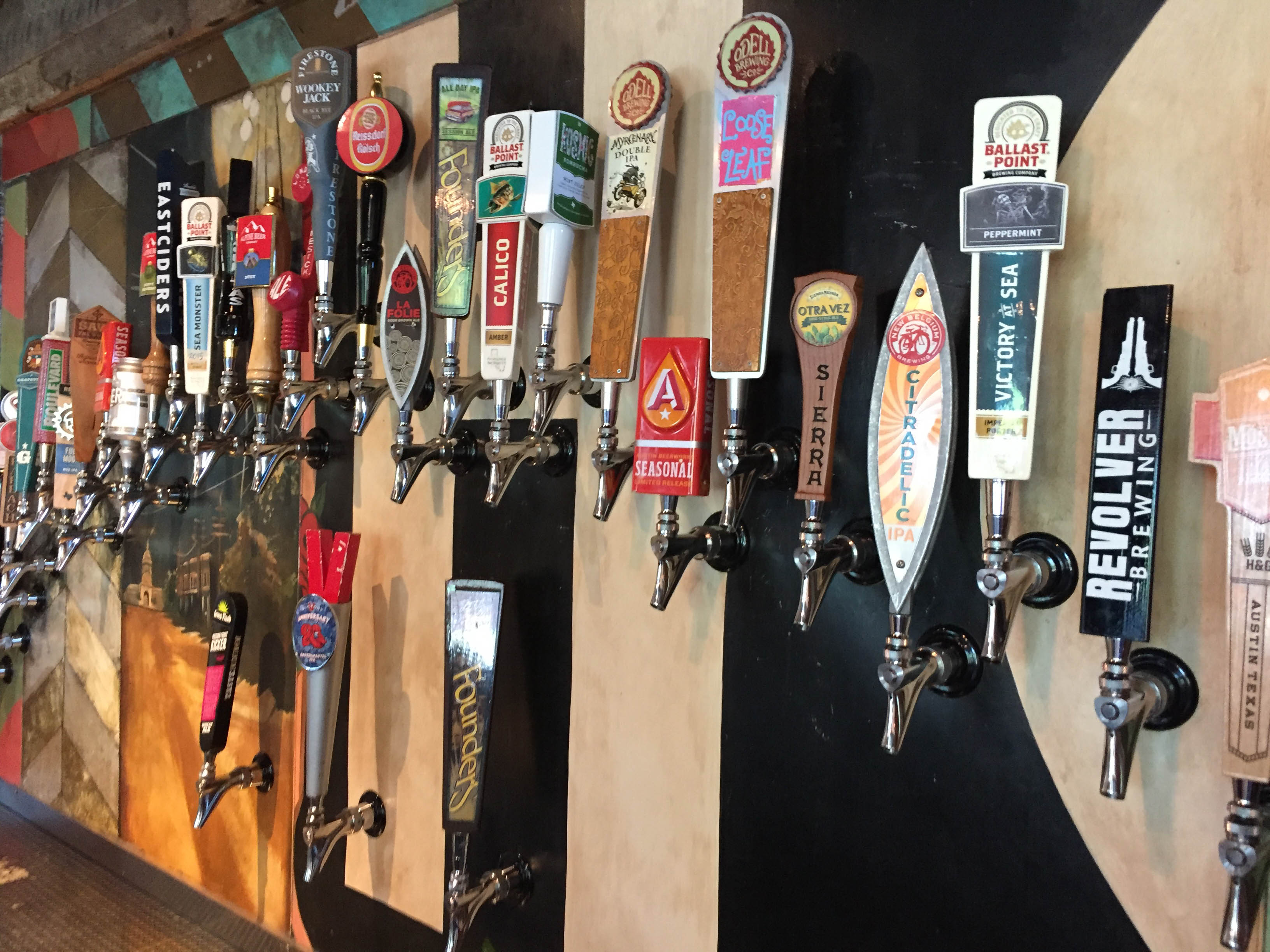 Just west at 4200 N. Lamar, is Houndstooth Coffee, a very good local roaster with two locations in town. I enjoyed a latte before hitting the road for the Hill Country.
To the north is Burnet Road. I loved my meal at Barley Swine, the popular farm-to-table restaurant at 6555 Burnet Rd. In addition the NY Times recommends Lick Honest Ice Creams at 6555 Burnet Rd., the Peached Tortilla for Asian-Southern tacos and sliders at 5520 Burnet Road, Monkey Nest Coffee at 5353 Burnet Road and Uptown Modern for restored vintage Danish and mid century modern furniture at 5111 Burnet Road.