Chicago's Avondale neighborhood has a growing food scene. Leading the resurgence of the area has been Parachute at 3500 N. Elston. This is a hip, popular spot that features creative Korean-American cuisine plus wine and cocktails. It has received one Michelin Star for the past two years. Chefs Beverly Kim and Johnny Clark won the  2019 James Beard Award for Best Chef Great Lakes.
Across the street is one of my favorite spots, Chief O'Neill's Pub & Restaurant at 3471 N. Elston. Since 1999, this pub and restaurant features traditional Irish food and music. They have live music a few times a week, so make sure to check out their website. They also feature a buffet Sunday brunch. I enjoyed an evening where we had dinner at Parachute and enjoyed drinks and dessert at Chief O'Neill's.
Irving Park is north of Avondale on the northwest side of Chicago. During the 1990s the neighborhood saw an influx of Serbian immigrants. Today there are many Serbian-owned cafe and restaurants along Irving Park Road. Today the number of Serbians living in the neighborhood is well over 3,000.
Beograd Cafe & Restaurant at 2933/39 W. Irving Park has featured Serbian and Regional Balkan cuisines since 1984.  They feature a number of salads, panini sandwiches, BBQ, burgers, pizza and pastas. They also have savory crepes and omelets.  But a specialty are their decadent desserts. I loved the chocolate, hazelnut cake which was excellent! There is market where you can buy Serbian specialties and desserts next door.
Across the street is Astoria Cafe & Bakery at 2954 W. Irving Park. They feature coffee drinks, pastries and cakes along with crepes and other dishes. I loved the colorful decor and the friendly staff.
Nearby is Leader Bar , a neighborhood sports bar featuring a beer garden, craft brews, thin-crust pizza and other pub fare. 3000 W. Irving Park.
I recently went to a really wonderful immersive theater production at the Windy City Playhouse at 3014 W. Irving Park. I would make sure to check their upcoming productions and try to attend one if you can. With a flexible space, each production features a different seating arrangement.
Next time I want to try Shokran which I understand is excellent for  authentic Moroccan cuisine. My favorite spot closed a few years ago and I have been trying to find a replacement. 4027 W. Irving Park.
A fun new find in Chicago is Smoque BBQ at 3800 N. Pulaski. It is right off of the Kennedy Expressway at Irving Park and is therefore easy to reach for city dwellers and suburbanites as well.  It is a casual, locals spot where you order at the counter and then grab a seat. Just be prepared for some lines. They feature pulled pork which they smoke for over 12 hours, brisket with a 2-layer spice rub and a vinegar-based brisket BBQ sauce, chicken that has been smoked for over three hours and Texas sausage made in Taylor Texas for the restaurant. They offer sandwiches and platters along with a number of salads and sides. I really enjoyed the sliced brisket platter with slaw, BBQ beans and cornbread. I will definitely go back!! They also have a location in the Chicago Loop in the Revival Food Hall at 125 S. Clark. It is listed in the Chicago Michelin Guide as a Bib Gourmand.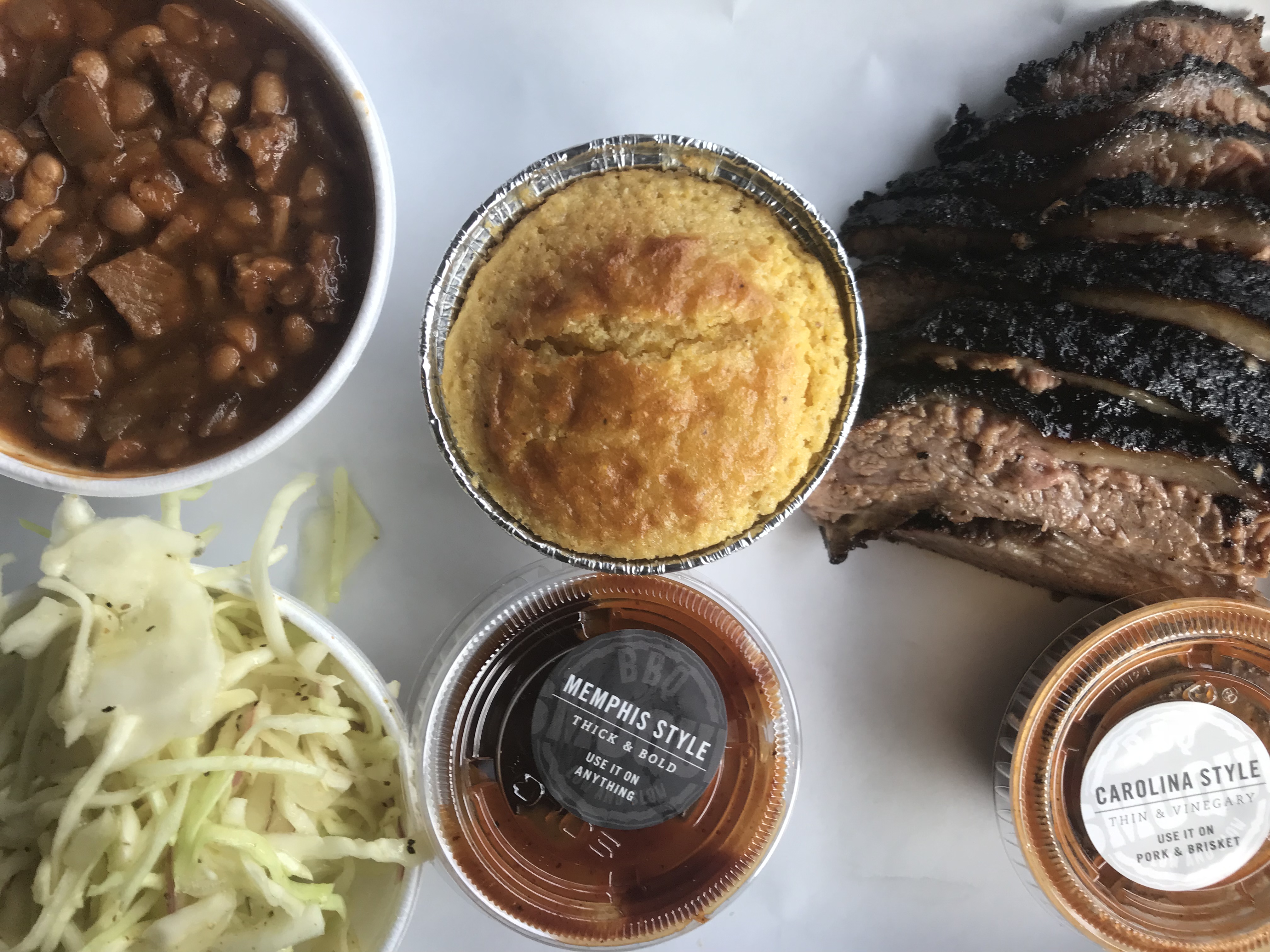 Just a little northwest of Smoque is ERIS Brewery and Cider House at 4240 W. Irving Park. This is a wonderful new addition to the area which features their house-brewed cider and beer  and a menu of American comfort foods. They produce six different ciders including a tart cherry, strawberry rhubarb, blueberry cider. I liked the Pedestrian  crisp, dry apple cider. They make a number of pilsners, ales wheat beers and porters.  The menu features a numbers of appetizers, salads, burgers and entrees. I can't wait to go back and try the mussels steamed in cider. The atmosphere and design are really spectacular.
Art lovers will love seeing the abstract work of local artist, Mark Yee. I have known him for many years through the Auxiliary Board of the Art Institute of Chicago. His studio is Avondale at 3065 N. Rockwell St.  in a warehouse building that is now becoming a hub for artists.. Please call him for an appointment. 773 822 1909.