There are some great options to stay in Napa. Our recommendations include:
Elm House Inn, 800 California Blvd: Due to minimum stay requirements of some properties and unavailability of other places in Napa, I chose the Elm House Inn which is the most highly rated lodging on Trip Advisor. It was basically a very good bed and breakfast or small inn with a clean, comfortable room, WiFi and a very good breakfast. The staff was most accommodating and it was well located.
Other places that come recommended include the Blackbird Inn. It is located at 1755 First St. They have expanded and have the Finch Guest House next door with four additonal rooms. Friends really loved 1801 First, a luxury bed and breakfast. It is in the heart of downtown Napa at 1801 First St. as the name implies. I am a big fan of the Four Sisters Inn. I have stayed with them in Healdsburg and in Santa Monica. They have the Milliken Creek Inn & Spa north of downtown at 1815 Silverado Trail.
The Andaz Hotel, a Hyatt property, at 1450 First St. is another good option. It has two restaurants and a bar.
Along the river downtown I would check out the historic Napa River Inn, 500 Main, at the historic Napa Mill. It is well located to be able to walk and explore downtown and the great restaurants.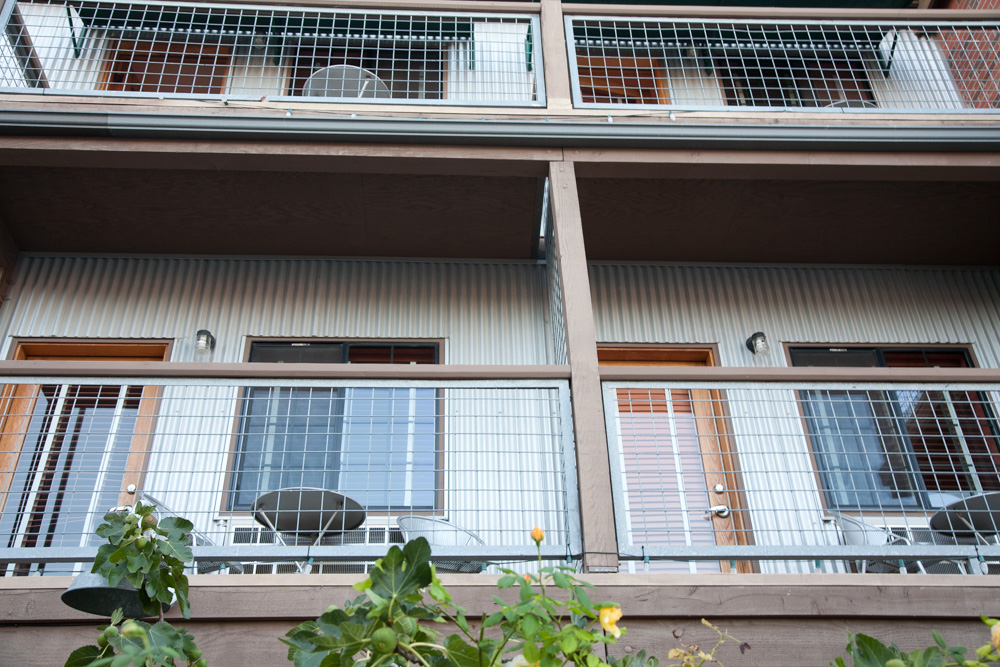 Recently opened is the Archer Hotel Napa, a five-story boutique hotel in downtown Napa with 183 guest rooms, a Charlie Palmer Steak restaurant and the Sky & Vine Rooftop Bar. I love the design and can't wait to stay there on my next trip. 1230 First Street.
Other properties getting good press include the White House Napa Valley Inn, a 17-room, upscale, resort-style boutique hotel. It was designed by The Gettys Group, a wonderful design firm based in Chicago!  The SENZA Hotel has transformed a former country B&B to a luxury wine country hotel.  It has 43 guest rooms and suites at 4066 Howard Lane on the outskirts of Napa.
I also just read that The George, a 9-room luxury boutique inn, is a beautifully decorated property located downtown at 492 Randolph St. I will definitely stay there on my next trip to the area. It is a short walk to the downtown restaurants.
Nearby is the R Inn Napa at 623 Coombs St. It is a contemporary boutique hotel consisting of 5  loft suites, 10 stylish rooms off an open-air courtyard, a freestanding bungalow along with a lobby lounge, dining room and outdoor courtyard and garden.
I prefer staying downtown, so you can can walk to the many
great restaurants
in town.