The Tremont St./South End is one of my favorite neighborhoods in Boston to stay in and explore. I always enjoy seeing beautiful homes, touring galleries and shops and having some great meals with friends. There are many restaurants and some great historic architecture.
A new addition to the neighborhood is The Revolution Hotel at the intersection of Berkeley and Appleton Streets. Getting good reviews, it is a contemporary boutique hotel with a number of room options from queen and king rooms with private baths and shared baths down the hall, rooms with three and four beds, suites and rooms across the street in their loft building. There is no restaurant on site, but the rooms are very reasonable. 40 Berkeley St.
The Butcher Shop: Located in Boston's South End, at 552 Tremont St., this is a butcher shop, restaurant and wine bar. It has been listed in Boston Magazine's 50 Best Restaurants and was also  a James Beard Semifinalist in 2019 for Outstanding Wine Program.
Toro Restaurant: 1704 Washington St. Toro is a Barcelona-style tapas restaurant located in Boston's South End. They serve traditional and modern Spanish-style small plates made with locally sourced and sustainable ingredients. The decor is casual and fun and there is nice outdoor seating which I enjoyed with a friend. Loved the food. Chef Jamie Bissonnette won Food & Wine Magazine's 2011 People's Best New Chef Award.
One of the restaurants I enjoyed in the past was Hamersley's Bistro. It has since closed but is now occupied by Banyan Bar + Refuge which is an Asian gastropub serving dim sum, noodle and rice dishes along with larger entrees. They are open for lunch, dinner and weekend brunch. They still have their great outdoor patio. 553 Tremont St. The same restaurant group also has The Gallows nearby, a gastropub, at 1395 Washington St., that is known for its burgers.
Frenchie is a popular contemporary French wine bar and cafe at 560 Tremont St.
Flour Bakery and Cafe: 1595 Washington St. This is a well-known bakery and cafe in Boston with nine area locations. The South End location provided great morning treats to the Encore B&B where I stayed. It is worth the visit! They also offer many cooking classes throughout the year.
For good coffee, stop in at Caffe Nero at 564 Tremont St. They have a number of Boston locations.
Aquitaine is a popular classic French bistro at 569 Tremont St. They also have Metropolis at 584 Tremont St. for Mediterranean cuisine.
Other fun spots to try include South End Buttery with two locations in the neighborhood. Their cafe serves coffee, pastries, soups, salads and sandwiches and their larger restaurant features dinner along with weekend brunch. The Clarendon St. location also has a market for takeout prepared food.
SoWa: I enjoyed exploring SoWa which is the cultural/arts district South of Washington St., thus the name. On Sundays, you can explore the SoWa Open Market which has art, crafts, indie design and gourmet food trucks. There is also a Vintage Market and Farmers'Market with over 60 vendors at the same time. There are many old warehouse buildings which contain many art galleries. I explored several located at 450-460 Harrison  Ave. In May there is the SoWa Art Walk and there are also First Friday Art Walks. In addition to galleries, there are stores selling home furnishings and accessories, several restaurants and many creative businesses.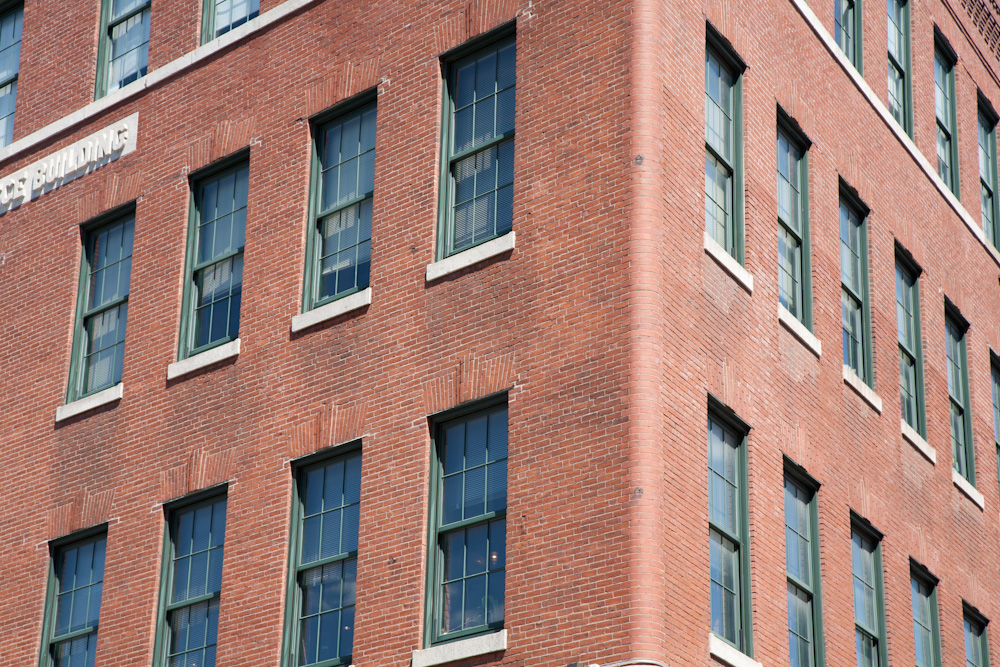 While in SoWa, checkout Thayer Street for its galleries, shops and artists studios.
B & G Oysters, at 550 Tremont St., was recently named by Food & Wine Magazine as having one of the best lobster rolls in the US.
Other neighborhood restaurants getting good press include SRV for Italian food with small bites and homemade pasta at 569 Columbus Ave. and MIDA also for Italian specialties at 782 Tremont St. SRV was named one of Boston's Best Restaurants in 2019 by Boston Magazine.
Make sure to walk by the historic Union Park, which was inspired by the garden squares of London. Past residents have included John Quincy Adams, former mayors, governors, the medical aide to Abraham Lincoln and the founder of Kidder Peabody stock brokerage firm. It is found on Union Park St. between Tremont St. and Shawmut Ave.
To the east of the South End is South Boston. It is an emerging neighborhood with a number of new restaurants, artists studios, street art and even a new hotel, The Cambria. I had a wonderful experience at the recently opened restaurant Fox & the Knife at 28 W. Broadway.
After my last trip. I recently read about Underground at Ink Block. This is "the successful transformation of an 8-acre underpass located between Boston's South End and South Boston neighborhoods into an active urban park, cultural attraction and mixed-use parking facility. Landscaped pedestrian boardwalks and bicycle paths along the Fort Point Channel are creating new connections between communities previously separated by highway infrastructure. Visitors can enjoy amenities such as 24-hour security, a dog park, a curated series of pop-up food and beverage experiences, curated mural walls, a diverse program of special events including a street art festival, fitness classes and much more." I am excited to visit it when I am back in town.