Cape May is America's oldest seaside resort. It is really lovely. It is a great walking town with the Washington Street Mall and the Victorian District, the highlights.
While on the Washington Street Mall, make sure to buy some of Fralinger's Original Salt Water Taffy at 326 Washington Street. Since 1885, it is the best on the Shore. Also you must visit Kohr Bros. Frozen Custard, another Jersey Shore tradition, at 512 Washington St.
Antique Stores: There are roughly 12 antique stores downtown ready to take your hard-earned money.
I also like SOMA NewArt Gallery located in the Carpenters Square Mall at 31 Perry St. They showcase new, emerging and regional artists.
I highly recommend seeing a play at the Cape May Stage. For 30 years the company has produced a large number of plays that are very popular in town with both residents and visitors. 405 Lafayette St. They also have a Broadway Series that features a series of cabaret singers throughout the summer. They also have a dinner and a show package where you eat an early dinner at one of several local restaurants and receive tickets to a show.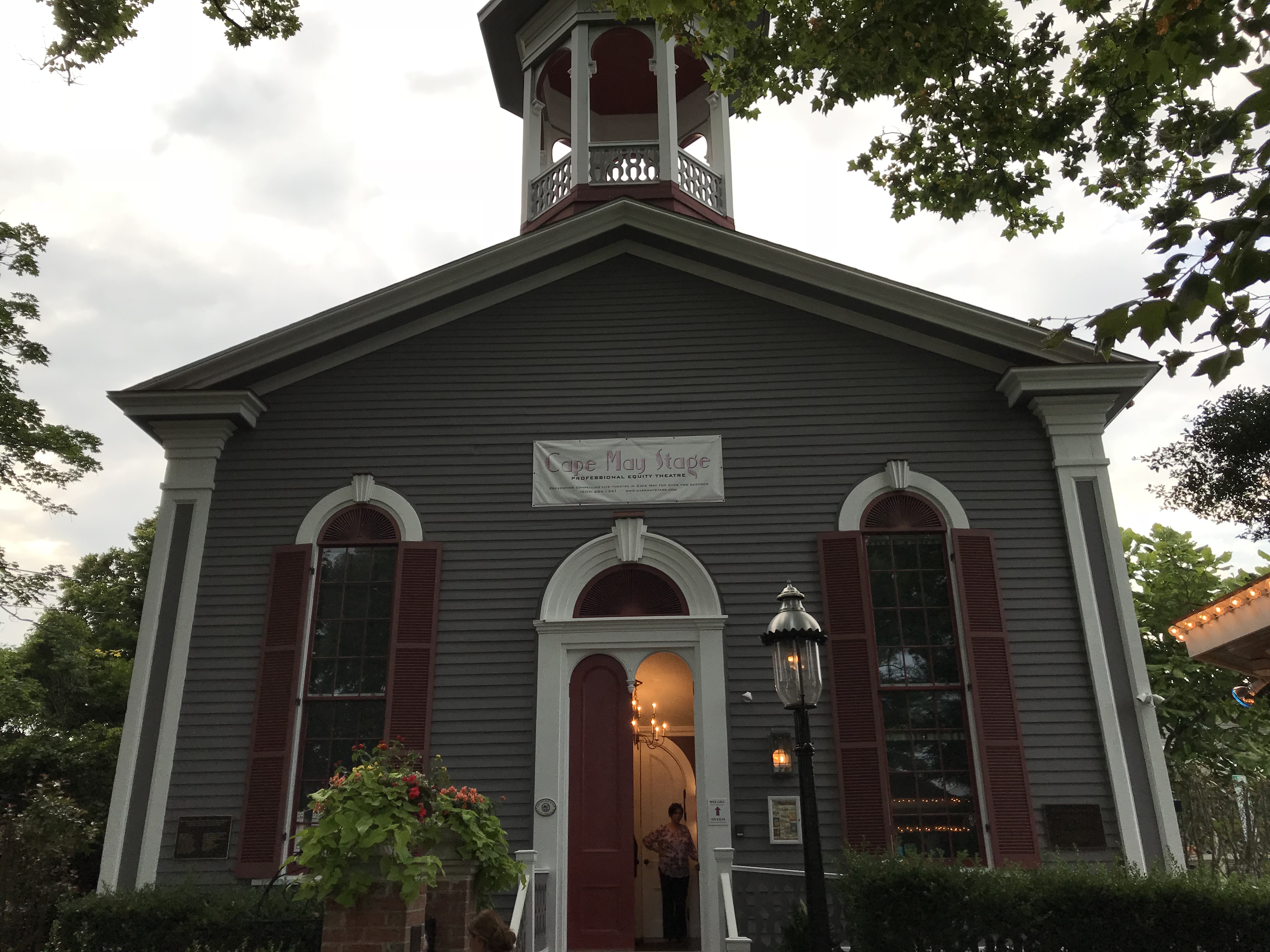 You might also check out the East Lynne Theater Company that performs at The First Presbyterian Church at 500 Hughes St. throughout the year.
Music lovers will love the free concerts in the park during the summer at Rotary Park Bandstand – Music in the Park located at 400 Lafayette St. I stopped by twice; particularly when I heard the music of "Chicago – My Kind of Town" as I walked through town.
Hit the beach and the boardwalk. Having been going to the Jersey Shore since I was 9 months old, I love the arcades with skeeball and all the fun.
In addition to the six wineries in the area, Cape May Brewery comes highly recommended by the NY Times and others at 1288 Hornet Rd. near the airport. They have many events throughout the year. Lovers of spirits will enjoy The Cape May Distillery, opened in 2015, located at 371 Route 47 South in Cape May Court House. They are known for their craft products using locally grown and sourced ingredients. They make a number of rums plus a bourbon, a vodka, a gin, a rye whiskey and a moonshine. Tastings and tours are available. I enjoyed the Barrel Rum and the Back Bay Straight Bourbon Whiskey. Live music is available in the tasting room on weekends.
On my next trip, I want to try Nauti Spirits Distillery at 916 Shunpike Road. Their spirits are made from their own farm-grown sweet potatoes, American grains and southern molasses.
Restored in 1983, the Cape May Lighthouse should be a must-see on your list.
Exit Zero Store and Gallery:  Stop in to buy a copy of the Exit Zero Magazine of what to do in town and visit their fun gallery and shop. 109 Sunset Blvd.
I recently read about Beach Plum Farm in West Cape May. This is a 62-acre working farm that produces over 100 kinds of fruits and vegetables as well as chickens, eggs, and Berkshire Hogs. They provide meat and produce to many of the areas best restaurants. You can visit the farm and their Farm Market where you can buy fresh produce, local products as well as housewares and gifts. They also have a Farm Kitchen where you can enjoy breakfast and lunch in their old Amish Barn or stay in one of their accommodations in a cottage or old barn. They offer yoga classes and have . I would love to go on my next trip and experience one of their farm-to-table summer dinners or a Sunday BBQ. 140 Stevens St. West Cape May.