Chicago is a theater town with many actors choosing to stay here and work rather than moving to New York or other cities. There are purportedly close to 200 small theater companies in the area. The Goodman, Chicago Shakespeare, Steppenwolf, Lookingglass and Victory Gardens have all received the Tony Award for Best Regional Theater.
Make a beeline for the Writer's Theatre, in Glencoe, on the North Shore. Terry Teachout, of the Wall Street Journal, says that this is one of the best regional theaters in the country. Their productions are really outstanding!!!  Their new theater designed by architect Jeanne Gang  is really stunning. The Metra train can get you there easily from the Chicago Loop and it is a block walk to the theater. Guildhall restaurant, at nearby 694 Vernon, is a great spot for a pre-theater or post-theater meal.
I recently went to see the musical Once and it was a wonderful production.
Goodman Theatre: A Tony Award Winning Regional Theater with great productions. Founded in 1922, it has been at its current location since December 2000. There are two theaters, the Owen and Ivan, named after the Goodman Brothers. The Owen is the main stage and the Ivan the smaller of the two with often newer plays. 170 N. Dearborn.
Steppenwolf Theatre: Try to see a performance at this Tony Award winning regional theater, located at 1650 N. Halsted in Lincoln Park. In the past it sent "August: Osage County" to New York which went on to win the Tony for best play. Its current ensemble are active in movies and theater around the country. In 2016, they opened the new 1700 Theater and  Front Bar off the lobby. This is a great place for coffee during the day or cocktail before or after a performance. They also serve breakfast items and small plates, salads, pizza and sandwiches for lunch or dinner. They make a great old fashioned!
In 2021, they opened an expanded into a 50,000 sq. ft. building next door which includes the Ensemble Theater and Liz and Eric Lefkofsky Arts and Education Center, also known as The Loft. There is also a wine bar and sidewalk lounge.
TimeLine Theatre: Located at 615 Wellington, just west of Broadway, this is a theater company that continually gets great reviews for its productions that present stories inspired by history.  I have been several times. The quality of the plays is really outstanding! They are in process of remodeling a warehouse building for its new home.
Chopin Theater: A small theater, at 1543 W. Division St., they offers plays by several small theater companies.
Court Theatre: Head south to Hyde Park and the University of Chicago for excellent productions. It has been a Chicago institution for almost 60 years.
Chicago Shakespeare Theater: Despite being on the very touristy Navy Pier, this is an excellent theater company that not only produces the best of Shakespeare but features  musicals and other dramas from Sondheim to those from other countries like Ireland, Italy and South Africa. Their productions of "Follies" and "Sunday in the Park with George" were outstanding. 800 E. Grand Ave. Discounted parking is available. They have a special section in the Navy Pier garage for theater patrons.
On St. Patrick's Day 2019, I had a great experience when I saw the play Two Pints from Dublin's Abbey Theatre in the bar. With 50 people in the audience it was about two guys drinking in a bar in Ireland. So fun!!
The theater just opened a great new performance space called The Yard. I just went to my first performance and the space is really outstanding. I saw the musical SIX which premiered in Chicago before it went to Broadway. It is a wonderful musical! I also just saw the premier of The Notebook, a new musical. before it heads to Broadway.
Before or after a performance, I recommend you enjoy a meal at  celebrity Chef Art Smiths new family-friendly restaurant, Reunion. It features Southern comfort food including fried chicken, fried catfish, fried green tomatoes, biscuits, mac & cheese and collard greens. I really enjoyed my shrimp and grits before my recent Sunday matinee. They also have large outdoor patio.
Theo Ubique Cabaret Theatre: For fans of cabaret and musicals, head to the No Exit Cafe in Rogers Park where in this small, intimate space you will see some amazing productions. The recent productions of "Light in the Piazza" and "Aspects of Love" were outstanding. Dinner is available before curtain time, by reservation. They recently moved north to a new facility at 721 Howard St. in Evanston.
A Red Orchid Theatre: A small theater in Old Town, this is a quality company with ensemble members including founding member Michael Shannon. 1531 N. Wells.
For musical fans, head to Porchlight Music Theatre which has had a focus on musical theater since 1996. They now perform at the Ruth Page Center for the Arts at 1016 N. Dearborn. You might also like their new series, Porchlight Revisits, which presents lost or forgotten productions for two nights only and their New Faces Sing Broadway, offered several times a year. I have been to several productions and have thoroughly enjoyed each one. In 2021 I went to my first performance outdoor in a Chicago park which is part of the summer series, Broadway in your Backyard. It was excellent! In 2022 I  went to their annual fundraiser which featured the music of Stephen Sondheim and another Broadway in your Backyard in Wicker Park. I enjoyed seeing the families and children engaged with the music.
Recent productions I have enjoyed include A Chorus Line, Sunset Boulevard and Cabaret in 2023.
Lookinglass Theatre: This is a great Chicago-based theater company located in the old Water Tower Pumping Station directly across from Water Tower Place. If you see a play on the schedule directed by Mary Zimmerman, don't miss it. 821 N. Michigan.
Victory Gardens Theater: A Lincoln Park theater company whose home is the historic Biograph Theater at 2433 N. Lincoln. It is a Tony Award winning Regional Theater.
Up the street from Victory Gardens is the Apollo Theater. It was built in Chicago's Lincoln Park neighborhood in 1978. Located at 2540 N. Lincoln Ave., the Apollo has 440 seats and a lobby featuring art exhibits and a full bar. I recently went back again for a performance after several years, and loved the experience. There are a number of bars, restaurants and coffee shops nearby for you to enjoy before or after a performance.
The Broadway Playhouse at Water Tower Place features plays and musicals through Broadway in Chicago. It is at 175 E. Chestnut.
The CIBC Theatre, Cadillac Palace Theatre and the James M. Nederlander Theatre are the venues of Broadway in Chicago which provide pre-Broadway and post-Broadway plays and musicals. Many productions start in Chicago before heading to the Great White Way.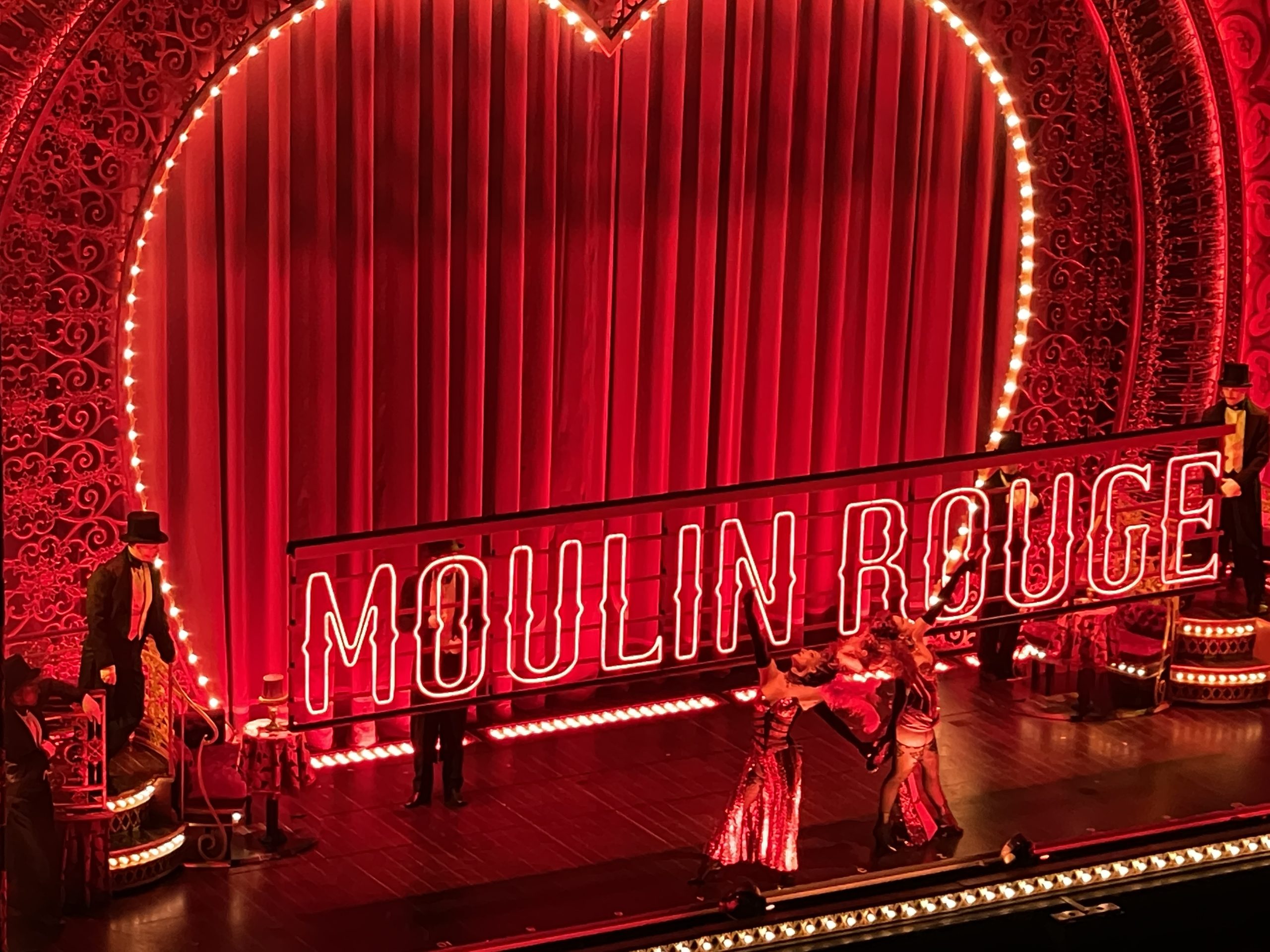 I was sad to learn that during the pandemic in 2020/21 that the Mercury Theater at 3745 N. Southport Ave.was permanently closing. But in late 2021, I was thrilled to learn that it was reopening and would continue to play a prominent role in musical theater in Chicago. It has been a popular for its homegrown productions such as Avenue Q and Spamalot which I saw there in its larger Mainstage Theater. I was recently back for a Mainstage production of the musical Priscilla, Queen of the Desert.
In addition, they have a smaller and more intimate Venus Cabaret Theater, where I have really enjoyed recent productions of Company, a Nat King Cole Christmas show and Lady Day at Emerson's Bar & Grill, a one-woman musical about Billie Holiday. I hope you will go and support this important local venue!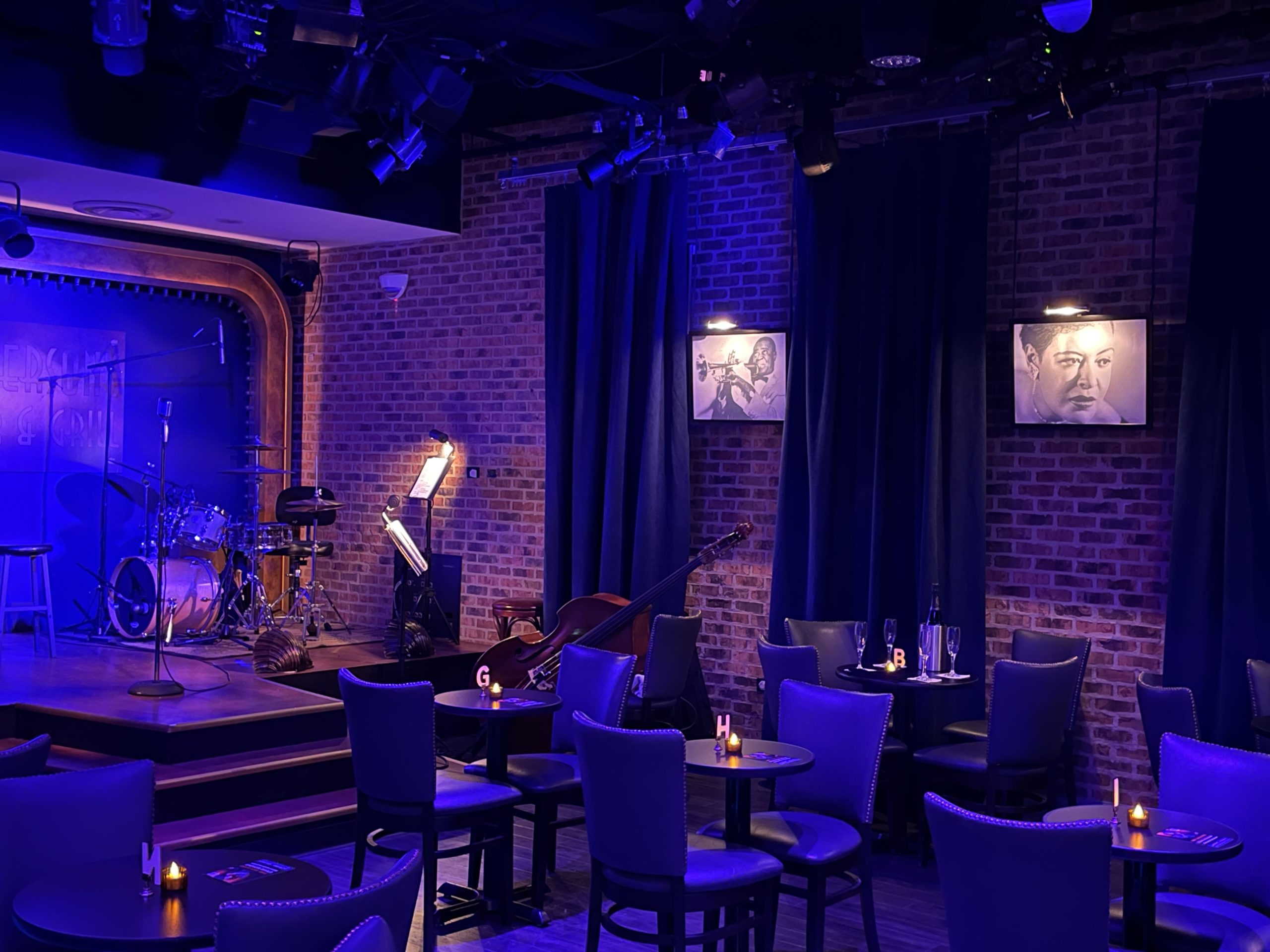 Athenaeum Theatre:  Located south of the Music Box and Mercury Theatre, the Athenaeum is an historic theater, and for  over 100 years and is Chicago's oldest continually running off-loop theater. With a large main stage and three smaller studio theaters, it is home to a number of theater companies, dance companies, comedians and concerts. Make sure to check out their website for the current schedule. I went recently to an excellent contemporary opera presented by the Lyric Opera. Street parking is available but they also have two nearby lots they share with a neighborhood church. 2936 N. Southport.
For discount tickets stop by Hot Tix at 72 E. Randolph or 163 E. Pearson or shop on line for discounted tickets to Broadway in Chicago productions and other theater offerings in the smaller off-Loop theaters.
Silk Road Rising and Lifeline are other great options.
The Lyric Opera of Chicago presents a Broadway musical at the end of their opera season. I loved Jesus Christ Superstar last year and Westside Story in 2019!
For great a great small theater experience check out the schedule for the productions at Stage 773 a performance venue at 1215 W. Belmont. I have seen several productions there. Next door at 1229 W. Belmont is Theater Wit. I just went to my first production that it was excellent. Make sure to check out their current schedule.