Just northwest of downtown Chicago is the Grand Ave. Design District. Once a manufacturing and industrial area, it has grown to be home of a number of artists' loft buildings, large salvage stores and design stores, featuring architectural finds, antiques, mid-century modern and contemporary furniture, gifts and home furnishings. The center of the district is along Grand between Ashland and Damen, though it stretches west to Western Ave. Check out their website for current stores and special events. Their Grand Design Days Showcase & Market in October is always a fun time.
There are currently around ten stores in the district including REDEFINED DECOR at 1819 W. Grand, Urban Remains at 1850 W. Grand and Salvage One at 1840 W. Hubbard.
One of my favorite stores in River North has recently moved to the area. Golden Triangle is a really  beautiful store featuring furniture and accessories from Thailand, Myanmar and China. I have bought a number of pieces from them over the years for my house. They are now featuring contemporary  art displayed among the furniture groupings. I was very impressed with the new location! 2035 W Grand Ave.
The Breakfast House at 1800 W. Grand is the spot for breakfast or lunch when you are there shopping.
Near Golden Triangle is a Dark Matter Coffee shop, Chocolate City Coffee Palace & Bodega at 2015 W. Grand Ave. Here they bottle and can their coffee drinks for sale, offer drinking chocolate and coffee drinks and sell other merchandise.
The Richard Gray Gallery has been a popular and successful art gallery for many years in Chicago and New York. Their main exhibition space in Chicago is now the Gray Warehouse 2044 W Carroll Ave. This is just four blocks south of Grand Ave. It hosts and number of exhbitions and talks during the year.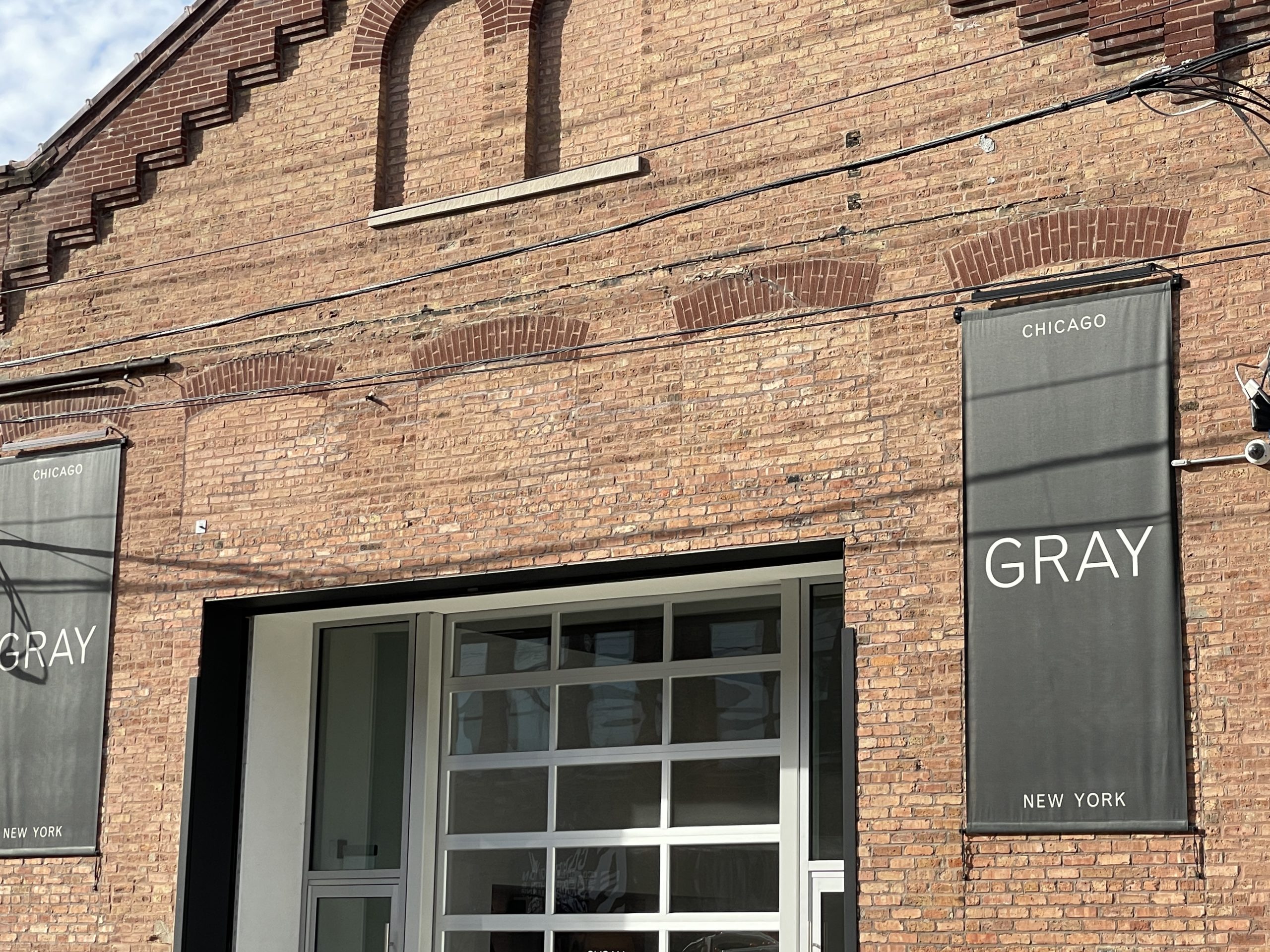 There are also a number of other galleries in the area including the Ken Saunders Gallery at 2041 W. Carroll Ave. which specializes in glass art.