Little Italy/University Village is a historic Chicago neighborhood that is a living legacy of Chicago's Italian-American past, with homes, restaurants, and shops that have been part of the community for generations. It's also home to University of Illinois at Chicago. I have always enjoyed going to restaurants there for many years. There have been some recent additions as well as a few closures in the past few years. It now has a broader mix of cafes and restaurants where you can enjoy coffee, tea, ice cream, outstanding bakery items  along with Indian, Thai, Portuguese and French cuisine in addition to traditional Italian fare and Italian ice.
My top recommendations include:
Scafuri Bakery:  A neighborhood institution since 1904, this is a great spot for a coffee or pastry, cookie or pie.  I was just back again and loved my oatmeal raisin cookie!  All of their cakes, cookies and pastries are made in-house. 1337 W. Taylor St.
Immediately next door is Sweet Maple Cafe.  After reading several good reviews, I drove down for Sunday brunch and enjoyed the experience!  They feature a menu of country-style comfort food including all-day breakfasts and hearty lunches. Make sure to try one of their biscuits.  For over 20 years, it has attracted a true local crowd and has an excellent staff and service.
Chez Joel:  This is a wonderful French bistro in the middle of Little Italy in a traditional settting.  I have always enjoyed the food and highly recommend it. They also have a lovely patio for dining during the warmer months! 1119 W. Taylor.
In the summer, don't miss Mario's Italian Lemonade featuring wonderful Italian ices since 1954. 1068 W. Taylor.
Next door at 1066 W. Taylor is Demitasse Cafe. It is a diner-style spot featuring coffee, breakfast and lunch.
I recently had lunch at the Original Ferrara Bakery & Cafe. This is a classic Italian bakery and restaurant just west of Little Italy in the Tri-Taylor neighborhood. It is open daily at at 2210 W. Taylor St. It has been family owned and operated since 1908!
According to their history "Salvatore Ferrara was just 16 years old when he left his home in Nola, Italy in 1900 and emigrated to the United States. He brought with him the art of Italian pastry making and confectionery, skills which would eventually lead him to open the first Italian pastry and candy shop on Taylor Street in Chicago's Little Italy. An instant success, he was recognized throughout the city and suburbs for his fine pastries, wedding cakes and confections."
"He soon met and married Serafina Pagano and they labored together to provide Chicago with wonderful desserts and candies. Through hard work and commitment to the use of quality ingredients, they made a lasting name for themselves. Eager to meet new challenges, Salvatore put Serafina in charge of the bakery and concentrated his efforts on expanding the candy business, launching the Ferrara Pan Candy Company.  Ferrara Pan Candy Company would go on to create such favorites as Lemonheads and Atomic Fireballs, which are distributed worldwide today."
The bakery features cakes, custom filled cakes, pastries and miniature pastries as well as cookies and  their famous cannoli. They also have a food menu of sandwiches, hot sandwiches, salads, pasta, pizza and entrees.  I loved the caprese sandwich with tomato, fresh mozzarella, fresh basil, and a pesto aioli on toasted French bread. For dessert, I enjoyed a cappuccino and and an assortment of their butter cookies! I highly recommend the fun experience!
Other dining options include County Barbecue at1352 W. Taylor St., Kurimu for Asian tea and ice cream 1159 W. Taylor St. and Tuscany on Taylor, a traditional trattoria serving Italian wines and Tuscan-inspired seafood, pastas and wood-fired pizzas. Stax Cafe at 1401 W. Taylor St. comes recommended for breakfast by two locals I talked to, while Pompeii has been in the neighborhood since 1909.
High on my list is Tufano's Vernon Park Tap at 1073 W. Vernon Park, PL.  It was established in 1930 by Joseph DiBuono and his wife Teresa and serves traditional Italian specialties. I just went for lunch and enjoyed my chicken picante, yummy tiramisu and the service. I always enjoy finding traditional, neighborhood spots with a long history. They also have a large outdoor patio for dining in the warmer months. In 2008, Tufano's received American Classics Award from the James Beard Foundation.
I also want to go to the Italian market, Conte de Savoia, a neighborhood staple since 1948. 1438 W Taylor St. It has a deli for sandwiches, subs and salads along with a selection of imported Italian products.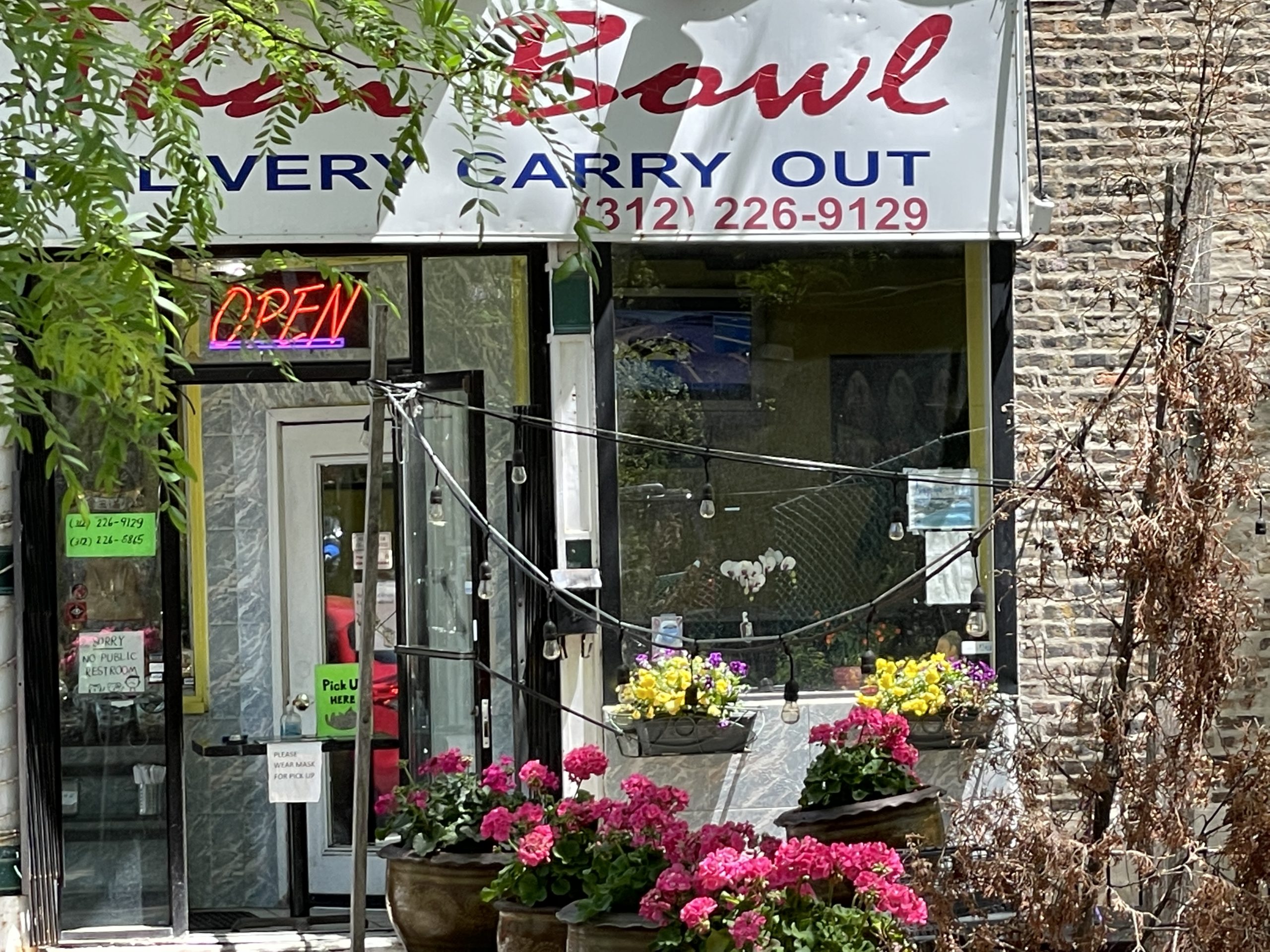 Just south at 1080 W.Roosevelt Rd. is Church of the Holy Family and St. Ignatius College Prep.  I recently saw a special on PBS in Chicago about the Great Chicago Fire in 1871.  Both of these landmarks were two of the very few structures that survived the fire. The Holy Family Catholic Church is the second oldest Roman Catholic church in Chicago. The fire was to have started nearby at 558 W. DeKoven St. in the Cottage of Patrick and Catherine O'Leary.