I have always enjoyed visiting Colonial Williamsburg. Make sure to get a map and check out the daily programs and tours. You don't have to buy a pass to see the sites from the outside or have a meal in one of the old Taverns, but if you do, you can tour all of the historic sites and museums. I have done it both ways. The historic sites include Raleigh Tavern, Charlton's Coffeehouse, the printing office and bindery, the magazine, guardhouse, blacksmith shop and more. Most are staffed with people in period clothes.
Daily programs include historical reenactments of public protests, historical debates, a witch craft trial, marching and firing demonstrations by soldiers and field musicians playing fife and drums. The evening Ghost Walk is always popular. Make sure to check the schedule for musical programs as well.
I always enjoy eating in one of the historic taverns.
Shields Tavern: This is an historic tavern that is a perfect spot for lunch or dinner. The menu features, salads, sandwiches and entrees. The waiters and waitresses are in period clothes. You can also hear musicians and have your fortune told.
Raleigh Tavern Bakery: This is a great spot for a quick break to try one of their fresh cookies.
Other restaurants I have tried in the past include Chowning's Tavern, King's Arms Tavern, and Christiana Campbell's. Chowning's is an 18th-century ale house featuring period-inspired food and specialty brews. King's Arms is the premier tavern with a chop house menu while Christiana Campbell's features Southern fare. I recommend making a reservation online or through OpenTable before your visit, though Chownings does not take reservations.
Art Museums of Colonial Williamsburg: Consisting of the DeWitt Wallace Decorative Arts Museum and The Abby Aldrich Rockefeller Folk Art Museum, the Art Museums of Colonial Williamsburg are well-worth the visit. Make sure to  make time for these two museums if you particularly have an interest in ceramics, furniture, textiles, folk art and home furnishings. There is also a Museum Café onsite.
Bruton Parish Church: This is an active Episcopal church that was formed in 1674. The church building is really lovely and dates from 1715. Make sure to visit the interior with it lovely altar and high box pews. It was restored to its colonial appearance in the early 1900's. You can attend services or one of the music programs or concerts throughout the week.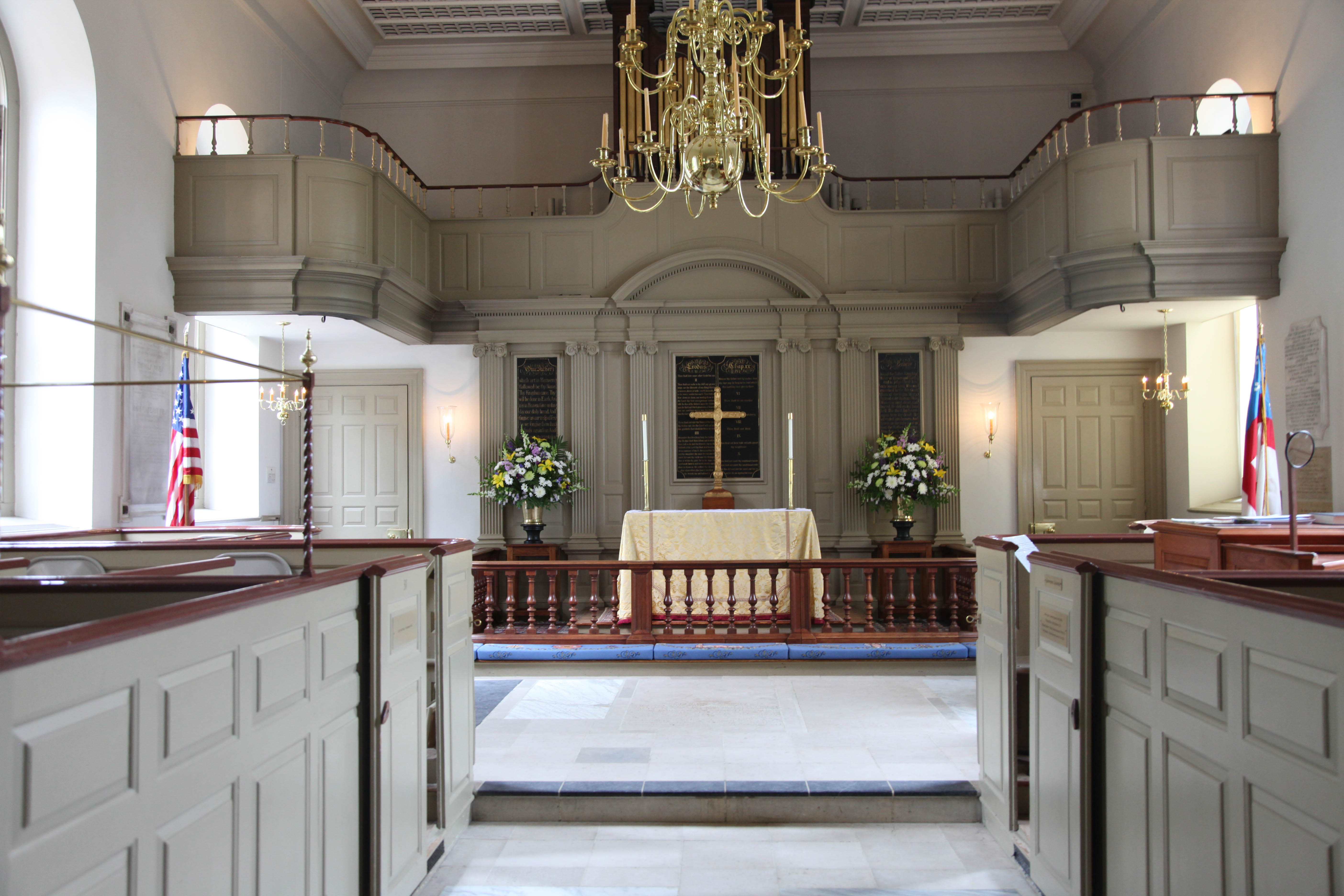 To stay in Williamsburg, I recommend the historic Williamsburg Inn which is a lovely property with a traditional feel. One of my favorite experiences was staying in an historic Colonial House arranged through the Inn for my parent's 60 wedding anniversary many years ago. We stayed right on Duke of Gloucester which made it an easy walk to the taverns, historic reenactments and evening concerts and programs.
Other hotel options include the Williamsburg Lodge with newly renovated rooms and several dining options, the Griffin Hotel and the Williamsburg Woodlands Hotel & Suites.
Outside of the historic district are a number of shops and restaurants that you might enjoy also. Recommended spots include Opus 9 Steakhouse, The Cheese Shop in Merchants Square for great sandwiches, Fat Canary also in Merchants Squarefor fine dining and Giuseppe's for Italian specialties. Beer loves will enjoy the Alewerks Brewing Company. There also Berret's Seafood Restaurant & Taphouse Grill, Le Yaca French Restaurant, Waypoint Seafood & Grill and Second St. Bistro also get good reviews.
Outside of town is the Williamsburg Winery and its Gabriel Archer Tavern and upscale Café Provenςal which both get excellent reviews. They also have lovely rooms at Wedmore Place. I am am anxious to stay and visit there on my next trip. The winery also offers tours and tastings.
On Rt 5 from Richmond to Williamsburg, there are five plantations to explore including Virginia's first plantation, Shirley Plantation from 1613, Berkeley Plantation from 1726 and the birthplace of Benjamin Harrison and the Sherwood Forest Plantation which was the home of John Tyler, the 10th President of the US from 1841 to 1845. The buildings date from 1680 to 1850. The house is the longest frame house in the US. Self-guided tours of the grounds are available daily from 9am to 5pm. The house is available for tours by calling 804-829-5377.
Upper Shirley Vineyards: Located on Shirley Plantation Road, a short drive from Shirley Plantation, this winery is approximately 20 miles southeast of Richmond on Rt. 5. This is a new tasting room and restaurant with lovely views of the river from the terrace. The cabernet was good, but I really loved their full-bodied tannat, a French varietal. They grow grapes here and in other locations around Virginia. The winery is located an hour away in Charlottesville.