Cooking classes are becoming a top thing to do when you are there visiting in town. My top recommendations include:
A good friend, Kirsten West, recently opened La Pina Azul Cooking School at Orizaba 39A. Check out her schedule and information on her website or at 312-602-9650. She worked for famed Mexican Chef Rick Bayless in Chicago. I recently did one of her classes with friends, which was very educational as it included a great deal of information about the history of the food and the dishes as well about the ingredients.  She prefers to schedule her classes around your travel plans, so please contact her.
El Petit Four At Jesus #2-B, this is a a lovely spot for European-style baked goods, sandwiches and coffee that is well-worth a visit. The chef/owner, Paco Cárdenas, teaches great cooking classes in town. You can visit the market and then cook at his home following the tour. I have had a number of friends and family who have loved the classes.
In the Colonia San Antonio neighborhood, one of my favorite spots is El Buen Café. At San Jorge 26, this is a great spot for breakfast, lunch and dinner. Owner Kris Rudolph is a very good chef and offers cooking classes next door at La Cocina Cooking School as well as culinary tours through Delicious Expeditions.
Another friend, Chef Gabby Green, who has had  four restaurants and a local food truck, is now offering cooking classes, market tours and special chef dinners. Please check out her website for times, costs and information about her new kitchen studio. 
I have also heard good things about Marilau Mexican Ancestry Cooking School located in Col. San Antonio also. 28 De Abril Sur #9A.
I have several friends who rave about the cooking classes and market tours of Chef David Jahnke. I have done several online classes which have been excellent and  I am excited to try  one in person on a future visit.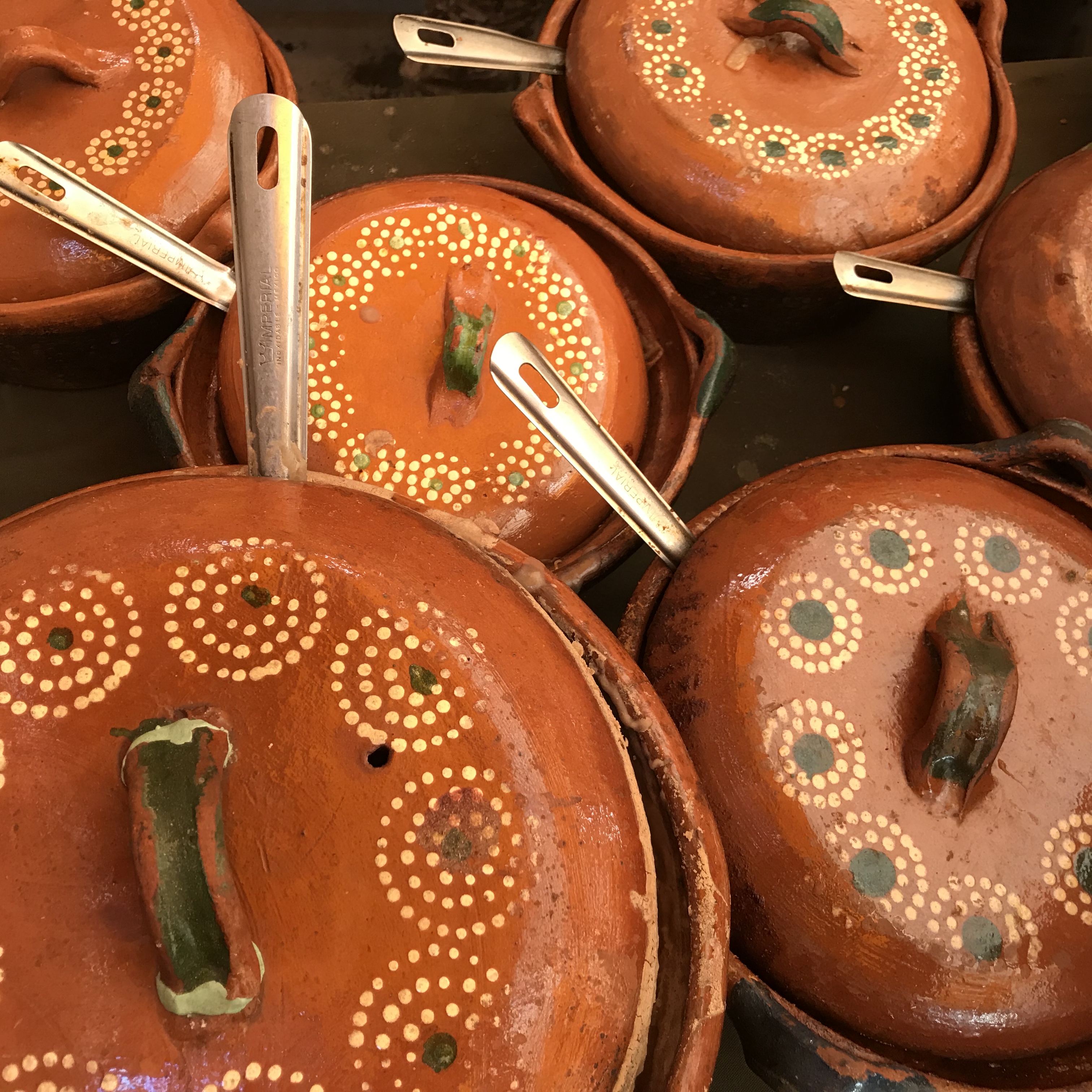 Friends who visited San Miguel from Kansas City, recommended Pura Vida Kitchen for their cooking classes in Col. Guadalupe. They offer several different options, including market tours, tacos, mole, mezcal tasting and healthy eating. Margarito Ledesma 6 2nd floor.
A short drive town is a fun local experience. Finca Luna Serena is a farm that produces local olive oils. I went recently with local friends. We first learned about how olive oil is produced and about the different grades. We then took a tour of the beautiful property which looked like you were in Tuscany in Italy. They have organic olive, fruit and citrus trees along with organic gardens and a greenhouse. Following the tour, we had a tasting of four of their extra virgin oils. We were then served pieces of goat cheese which we could taste with a choice of their products. I enjoyed the oil infused with lemon, basil, rosemary and garlic. Other favorites included their blends of balsamic vinegars with figs and pomegranates.
Lunch followed with a salad, entree and desert. My lamb chops were excellent and was the olive oil gelato! I was then able to shop in their store which in addition to their oils, featured their lotions, soaps and massage oils.  Susan and Victor, the owners who live at the farm are very friendly  and helpful. I highly recommend that you book a trip. They also provide transportation to and from the farm with an extra charge. Their products are also  available in town at the Opal Mine in San Miguel at Hernandez Macias #99.
In addition to special events, they also provide morning tours on weekends followed by brunch. In addition to tours, they also offer a number group and private cooking classes featuring French, Chinese, Greek, Spanish tapas, Mexican, Indian and Vietnamese cuisine to name a few.