I have been going to New York City, almost every year, since I was very young. In addition to having been there many times for business, I have been there many more times for fun. I, therefore, have incredible memories of family outings, visiting friends, wonderful meals, weddings, seeing Bobby Short at the Café Carlyle, experiencing Christo's Gates in Central Park in 2005, seeing great art in the city's museums and galleries, going to the best Broadway plays and musicals over many years and just walking and exploring.
My first memories were going to the city as a child with my parents and grandparents, staying at the historic Hotel Fourteen at 14 E. 60th, seeing the original Copacabana Nightclub nearby at 10 E. 60th and seeing movies followed by performances of the famed precision dance company, The Rockettes, at Radio City Music Hall.
As a fun project, I recently went through my old Playbills from the Broadway shows that I have seen in NYC. I have now seen over 60 since my first musical there in 1968 with my parents, The Happy Time with Robert Goulet. Other favorites include Patty LuPone in Anything Goes, Sunday in the Park with George featuring Mandy Pantinkin and Bernadette Peters and The Phantom of the Opera with Michael Crawford and Sarah Brightman.
Then there NINE with Raul Julia and Karen Akers, Matthew Broderick in Neil Simon's Biloxi Blues and Tom Stoppard's The Real Thing with Jeremy Irons, Glenn Close and Christine Baranski. I loved Jennifer Holiday in Dream Girls, Bernadette Peters in Andrew Lloyd Webber's Song and Dance plus Company with Jane Russell and Larry Kert in 1971.
I also enjoyed Maggie Smith in Lettice & Lovage, Blythe Danner in Sondheim's Follies, Gershwin's My One and Only with Twiggy and Tommy Tune, Rex Harrison and Claudette Colbert in Aren't We All, Betty Buckley in CATS and If/Then with Idina Menzel. I also loved Promises Promises with Sean Hayes and Kristin Chenoweth!
My latest play in July, 2023 was the award winning Good Night, Oscar with Sean Hayes. It was excellent.
I am so fortunate to have had so many wonderful and memorable expwriences!!! I highly recommend that you attend one of the current performances and create lasting memories for yourself.
I always love visiting Central Park, Fifth Avenue, the Upper East Side and Upper West Side. More recently, however, I have begun exploring Chelsea, Hell's Kitchen, The High Line and the new Hudson Yards,  Little Italy, the Lower East Side, The Village, The Flatiron District, Harlem, Spanish Harlem and Brooklyn. I love seeing great architecture from Frank Lloyd Wright's Guggenheim Museum, the new addition to MoMA, the new Whitney Museum, the classic Grand Central Station to a recently finished residential tower by Frank Gehry.
I suggest that you pick a neighborhood and just start walking! You are being a flâneur, or simply taking a walk for the sake of taking a walk while enjoying the journey.  To avoid the crowds, just walk on a side street. Window shopping as you walk is always fun.  But so rewarding is just noticing the architectural details in the buildings as you walk by.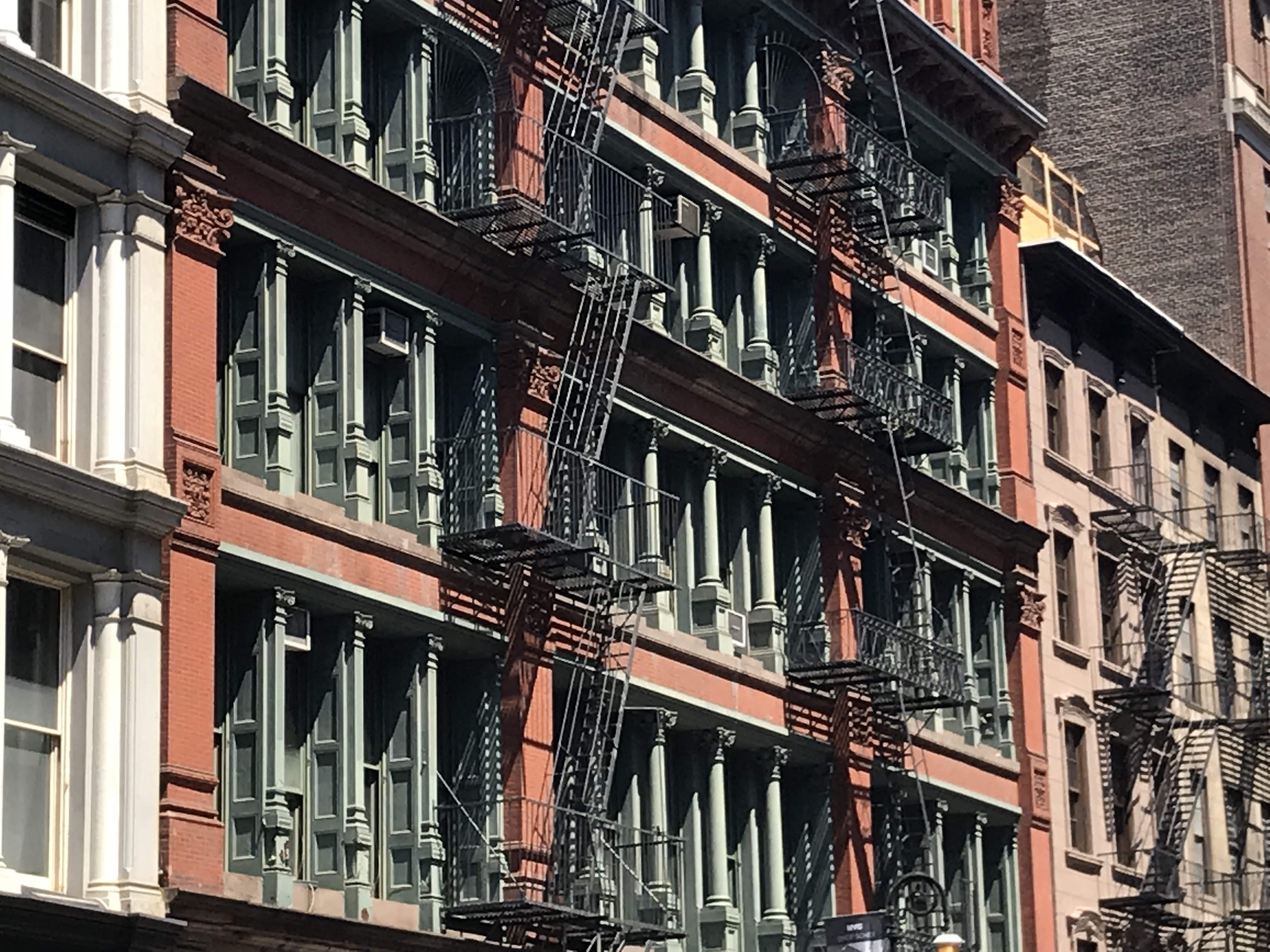 Some of my favorite spots to visit include:
Rockefeller Center: Opened in 1933, this is the Art Deco, city within a city. Here you can explore the architecture and architectural details, see the Atlas statue from 1937 and the famous Prometheus from 1934, see the Today Show from the street, tour the NBC studios, dine, shop, skate on the famous outdoor skaing rink, see the famous Christmas Tree or catch the flawless Rockettes at the famous Radio City Music Hall.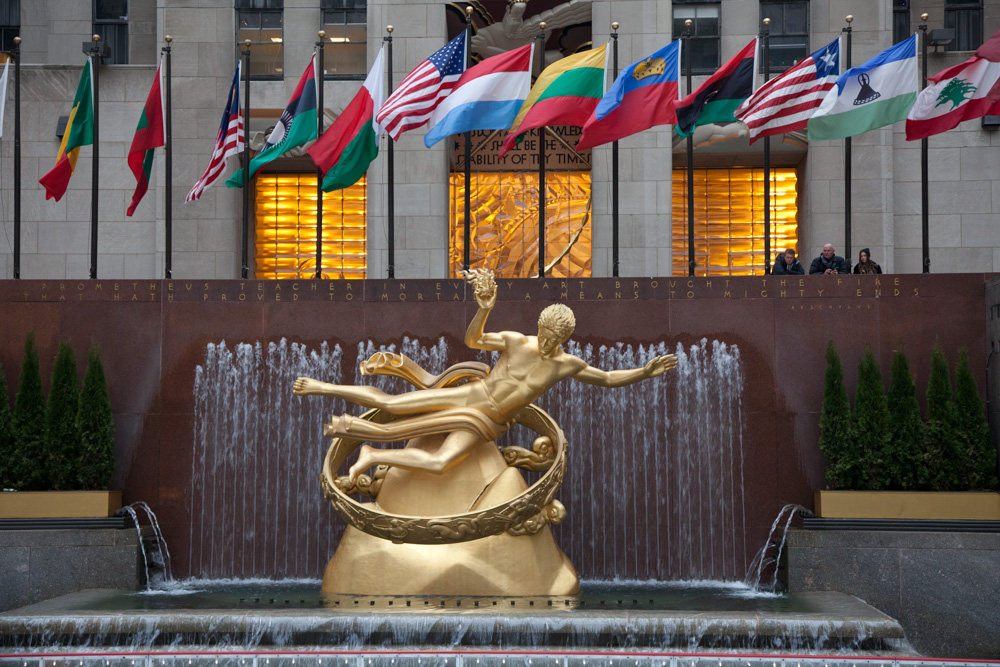 St. Patricks Cathedral across from Rockefeller Center has recently been totally cleaned and renovated and should be high on your list to visit.
If you are an architecture fan, check out the apartment building,  8 Spruce Street, near City Hall designed by Frank Gehry. It is the tallest residential tower in the Americas. It is very impressive.
Grand Central Terminal: For 100 years this train station has been the heart and hub of NYC. A must on your to-do list when in the city. It has been totally refurbished to its original grandeur from a deteriorated state in the 1970's. The famous Tiffany clock and blue and gold zodiac ceiling mural are of particular interest. Check out the famous Oyster Bar on the lower level. 89 E. 42nd.

My recommendation is to get out and explore, ride public transportation and experience one of the great cities of the world. Make sure to check out my suggestions on where to eat, where to stay and what to do.