Denver has some wonderful museums and galleries to explore. I always try to attend an exhibition when I am in town. Not to be missed include:
Denver Art Museum: I really enjoyed my afternoon at the Denver Art Museum. I enjoyed the current temporary exhibition plus the permanent collection which featured Western American Art, Asian Art, Spanish Colonial Art, plus Modern and Contemporary Art. To me the highlight was the new Hamilton Building. The DAM commissioned architect Daniel Libeskind to design an expansion that would accommodate its growing collections and programs. The 146,000-square-foot Hamilton Building opened to the public October 7, 2006. The building is covered in 9,000 titanium panels that reflect the Colorado sunshine. The area surrounding the museum has some great architecture as well.
Clyfford Still Museum: Make sure to see this recently opened museum in downtown Denver. Clyfford Still is considered to be an important 20th century artist who helped originate the Abstract Expressionism movement which influenced the works of Jackson Pollock and Mark Rothko. After his death in 1980, his collection of works was sealed off completely. He specified that his entire estate be given to an American City willing to establish a museum dedicated to his work. Denver was chosen and the museum was opened in November 2011. Today the collections includes 94% of his life work and most of his personal archives. There are 825 paintings, 1575 works on paper. It also houses the complete archives of sketchbooks, journals, notebooks, the artist's library and archival materials. The Museum is located at 1250 Bannock St.
Kirkland Museum of Fine and Decorative Art:  Now located in a new facility at 1201 Bannock St., this is a museum dedicated to international decorative art from the last quarter of the 19th century through most of the 20th century. There are more than 3,500 works on display. The periods represented include Arts & Crafts, Art Nouveau, Glasgow Style, Bauhaus, Art Deco, Modern and Pop Art. There is also a collection of Colorado and regional art and the works of Vance Kirkland, a noted Colorado painter on display.
MCA Denver: The Museum of Contemporary Art is located at 1485 Delgany St. in LoDo. It is located in an attractive contemporary building, with five distinct galleries and a nice café on the top floor with great views. I was underwhelmed with the exhibition I saw where all the natural light was blocked off. So it was dark and not great. But check out the website for current exhibitions before you go.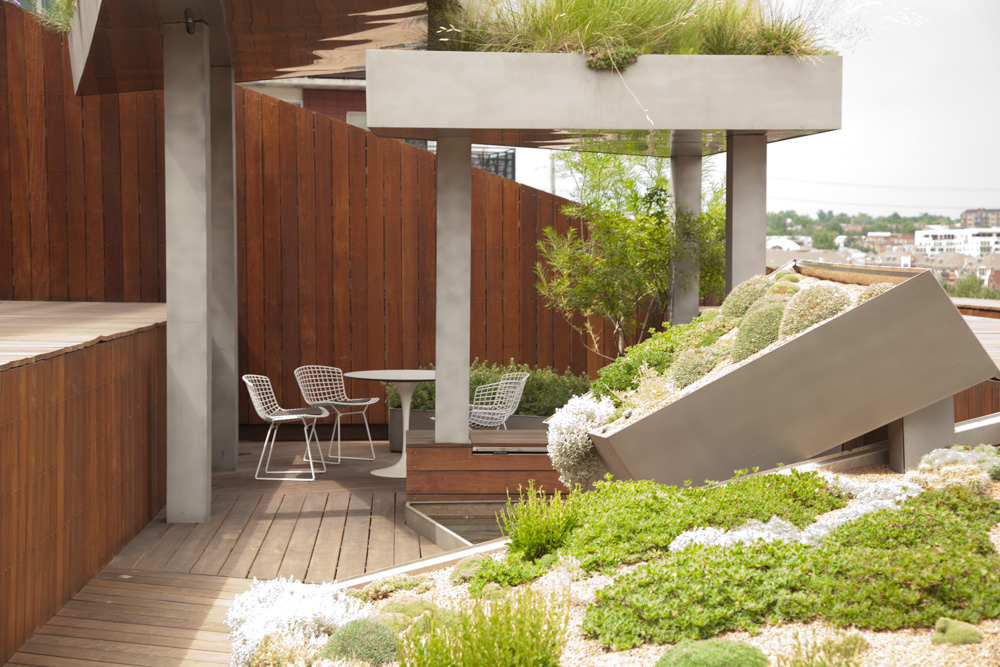 River North Art District, RiNo: This is an up-and-coming Art District in a warehouse area near downtown. There are galleries, restaurants and some retail stores. Redline Gallery at 2350 Arapahoe were recommended to me by a local artist. There are First Friday openings as well as Second Saturday openings and art walks.
Art District on Santa Fe: I really enjoyed checking out the emerging gallery district with over 20 galleries and performance spaces. Most of the galleries are found between 6th Street to 10th Street on Santa Fe Dr. They host a First Friday Gallery Walk, the first Friday of the month. Stop in the nearby Parsley at 11th and Cherokee for a snack or tea. They had a good selection. , Rule Gallery  has moved from RiNo to Art District on Santa Fe at 808 Santa Fe Dr. I have been to their other gallery in Marfa, TX. There are now a number of microbreweries in the area as well along with the Museo de las Americas, a musuem of Latin American art.
History buffs might enjoy the History Colorado Center at 1200 Broadway. The museum features lectures, programs and exhibitions on Colorado history.