Basalt is a small town formed in the late 1880's. It began as a mining town and railroad center and had the requisite boarding house, general store and seven saloons. Originally called Aspen Junction, it was located at the intersection of the Colorado Midland Railroad spur to Leadville in one direction and to Aspen and Glenwood Springs in the other. Today it is a thriving town plus is fun to explore. It is just 18 miles from Aspen.
Make sure to visit: Woody Creek Distillers: At 60 Sunset Drive in Basalt, right off of Willits Lane. Make sure to visit their stunning, contemporary tasting room. They are known for their vodka from locally grown potatoes. Once one of the largest potato growing regions in the US at the turn on the 20th century, it has recently re-emerged with the the growing of the crop by Woody Creek. As a non-vodka drinker, I really liked the taste. However, the highlight for me was their very smooth and excellent Young Colorado Whiskey made with four grains and their 100% Rye Whiskey.
Ann Korologos Gallery: At 211 Midland Ave, this is a lovely gallery featuring paintings, sculpture, photography and ceramics. Ann is very involved in the local art scene and very active on the board of Anderson Ranch Arts Center.
Right in the heart of Basalt is The Art Base, formerly known as The Wyly Art Center. Here you can see a temporary exhibition, take a class or workshop or attend one of their events. They are now in the location of their former Annex at 174 Midland Ave., which is located in an historic building downtown. The gallery is downstairs and classes are help upstairs.
For a good selection of local produce, specialty foods and crafts, the Basalt Sunday Market in the heart of downtown is a great spot and good family activity. The market is held during the summer and early fall from 10am until 2pm.
104 Midland Spur is now home to C.C.'s Cafe. Cecilia or C.C. is delightful, as are her son and daughter who  both work there. It is a great spot with both indoor seating and a great outdoor patio. They also serve breakfast and lunch items.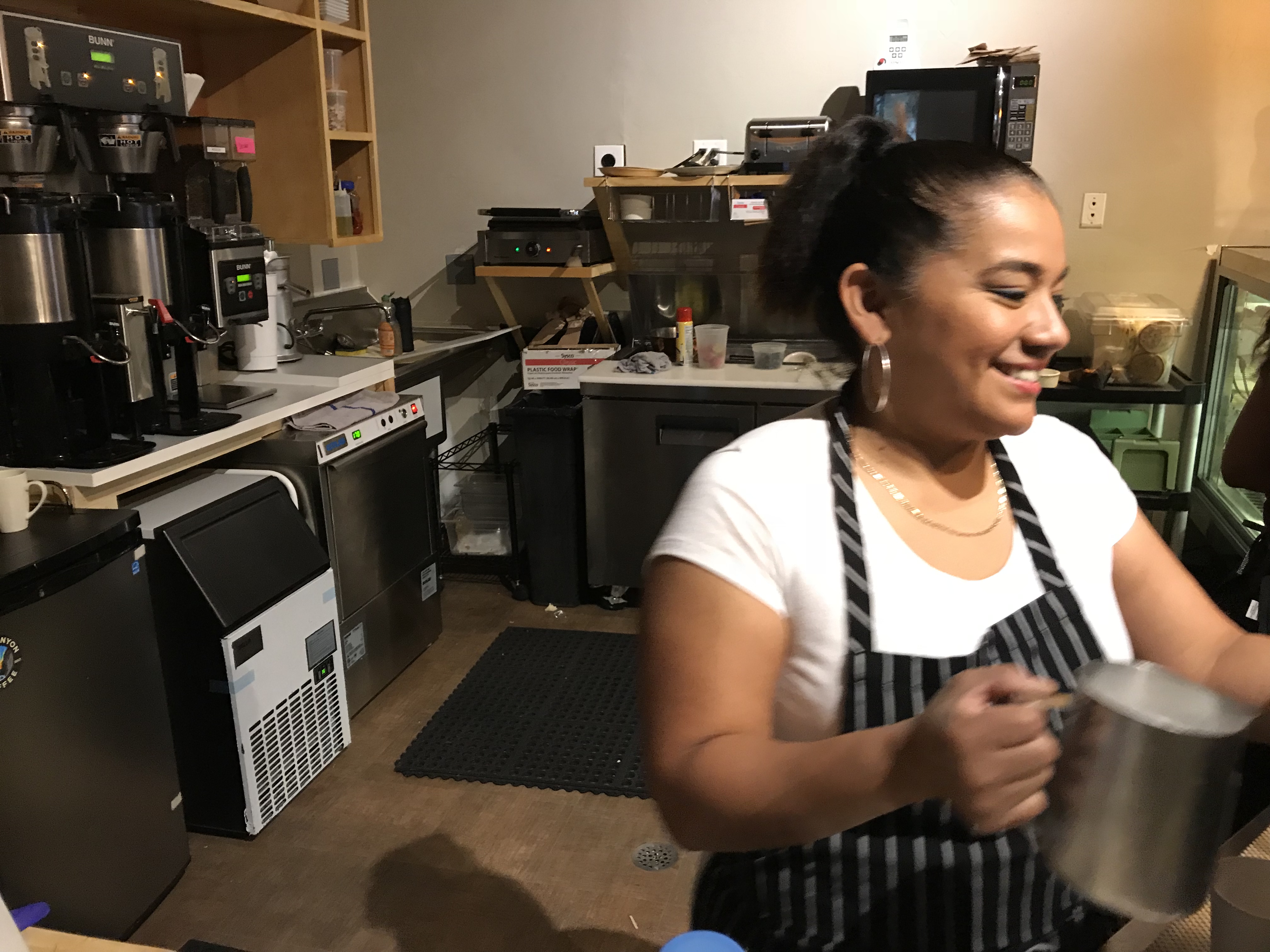 History buffs might enjoy the Basalt History Tour which is a self-guided walking tour. Here you will see the historic Railroad Depot, the Colorado Midland Hotel now home to Tempranillo restaurant, the Luchsinger Half House which housed stage coach passengers and the famous Charcoal Kilns used in the silver mining industry.