Just about ten miles up the coast from Mendocino is the beach town of Fort Bragg. If you have time, it is worth the drive up. There some fun restaurants, stores and galleries to explore.
My top finds include:
Headlands Coffeehouse: At 120 E. Laurel St. in downtown, this is a traditional coffee house serving coffee drinks along with breakfast and salads, paninis, sandwiches and other entrees for lunch. They also offer live music seven days a week at 7pm, except on Sundays when it is at 2pm.
Mendocino Coast Botanical Gardens: I enjoyed visiting the gardens in order to see the several types of beautiful rhododendrons that were in bloom in the Spring. You can also walk along the coast. They offer a perennial garden, a rose garden and areas specializing in camellias, heather, succulents, vegetables, native plants and more. There is a small cafe and gift store as well. 18220 North Highway One.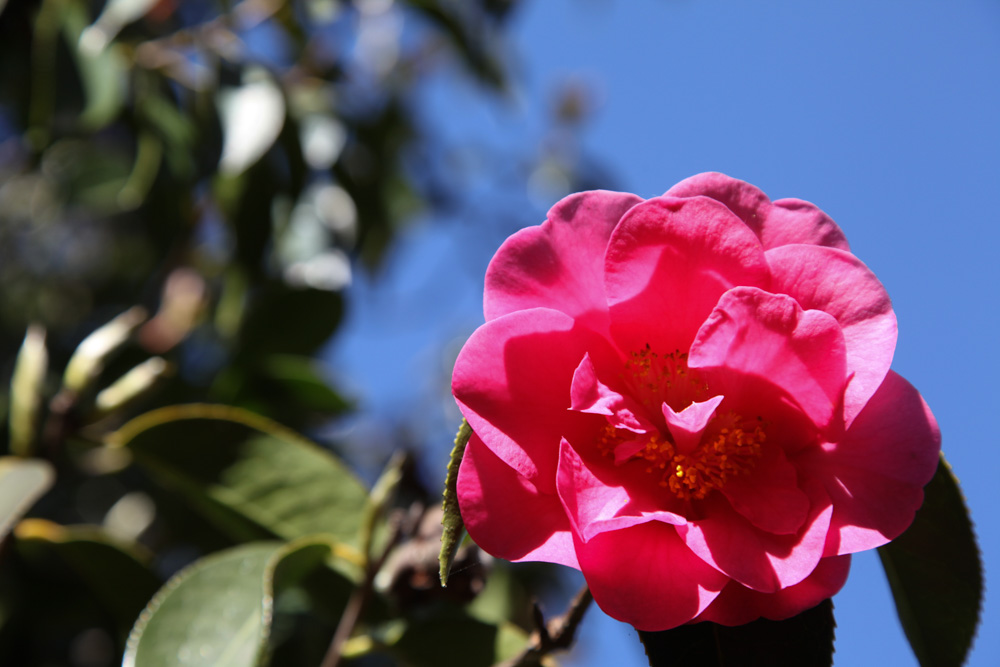 Pacific Star Winery: Located 12 miles north of Fort Bragg, along the coast, this is a winery featuring their reds and whites. I sampled three of their wines. Though, they were not my favorites, the views of the coast are stunning. 3300 N. Highway One. There is also a tasting room in downtown Fort Bragg. A friend in the wine business in Chicago recommends their Charbono varietal.
North Coast Brewing Co.: A well-known local microbrewery since 1988, they have brewery tours, a shop on one corner and a Tap Room for tastings and food on the other corner. I tried their CME California pale ale, their Scrimshaw pilsner and their Blue Star wheat beer. The Blue Star was my favorite. They offer jazz in their Sequoia Room jazz club on weekends. 455 N. Main St.
The NY Times also recommends Overtime Brewing, the areas newest brewery for it seasonal beers as well as the 135 year-old Golded West Saloon, a local dive bar. "The bar has maintained its vintage character (neon signs, shuffleboard and pool tables, faded black-and-white photos of logging scenes) while upgrading its extensive liquor cabinet and serving excellent cocktails, and has occasional but unexpectedly good live music, as well as a Sunday Bloody Mary bar."
MacKerricher State Park: Located three miles north of Fort Bragg is a stunning state park. Here you can walk out to the coast and see seals, sea lions, and local  birds and vegetation. There are hiking trails, campsites, walks along the beach as well as biking and horseback riding opportunities.
Cowlick's Hand Made Ice Cream: This is a great spot for ice cream downtown, at 250B N. Main.
There are several casual sport spots along the docks nearby including the casual Sea Pal Cove for seafood and fish and chips. 32390 N Harbor Dr. A few doors down is the Princess Seafood Market & Deli.
For good BBQ, The Q in Ft. Bragg has been featured in a number of articles. The pulled pork sandwich comes highly recommended. 1064 S. Main.St.
The NY Times also recommends Cafe Jaavy for coffee and American and Mexican traditional breakfasts. 120 S. Main St.
To stay in Fr. Bragg, The Inn at Newport Ranch gets excellent reviews for it rustic rooms overlooking the ocean and for its restaurant with California inspired cuisine. 31502 N Highway 1.  The Noyo Harbor Inn, with 15 warmly decorated rooms, is also recommended for its great location on the Pacific.  They also have a restaurant that is open for breakfast, lunch, brunch and dinner. 500 Casa Del Noyo Dr.