Located in the heart of the mountains, Leadville is an easy drive from Denver, Colorado Springs, Keystone, Breckenridge, Aspen and Vail. I have done it as a day trip from Aspen or stopped while driving back to the Denver Airport. It is well worth a visit as it is a legendary frontier mining town with 70 square blocks of Victorian architecture and an adjacent 20 square miles of mining district. In this mining district are many old ghost towns and remnants of old mines and equipment. I was recently back for the fourth time.
It is situated in a high mountain valley surrounded by snow-capped peaks. It is actually North America's highest incorporated city at 10,430 ft. Leadville and the nearby Twin Lakes have been a mountain retreat for 100 years. Today the population is around 2,500, down from its peak of 50,000 in 1882 when it was one of the world's largest mining camps during the silver boom. The city declined with the repeal of the Sherman Act in 1893.
In the late 1800's industrialists, entrepreneurs and mavericks built it into the second most populous city in Colorado and one of the richest anywhere. Historic figures and connections include Horace and Baby Doe Tabor, Margaret (Molly) Brown, Oscar Wilde, Harry Houdini, the Rockefellers, Carnegies and Guggenheims, Doc Holiday and Butch Cassidy and The Sundance Kid.
I really like walking, and photographing the old Victorian homes. You will then see why it was designated a National Historic District by Congress in 1966. You can take a self-guided tour of this district or drive the Route of the Silver Kings to visit the historic mines nearby.
Check out the Delaware Hotel. Since 1886, is part museum, part gallery and part country inn.  700 Harrison Ave.
Also good for lunch is High Mountain Pies at 115 W. 4th St. for pizza, salads and sandwiches. The food is very fresh and you can enjoy indoor or outdoor patio seating.
City on a Hill Coffee & Espresso is a local coffee roaster that is perfect for a break. 508 Harrison Ave. #3.
The Silver Dollar Saloon, 315 Harrison Ave, is an old saloon from 1879, that has walls filled with photos and local memorabilia. I had lunch there on my last trip. The atmosphere is fun and the food very good. I loved the pulled pork BBQ sandwich!
There are other bars and cafes on main street and there are over 10 antique shops to explore. I like Western Hardware Antiques & Variety at 431 Harrison Avenue. It has some great finds in a great old atmosphere. Also for antiques is Spanish Flea Antiques at 201 E. 5th.  It is open mostly on weekends or my appointment by calling (719) 486-1716. There is the Golden Burro Cafe. an historic diner from 1938, and Cookies with Altitude at 717 Harrison Ave.
Another casual spot to try is The Manhattan Bar at 618 Harrison Ave.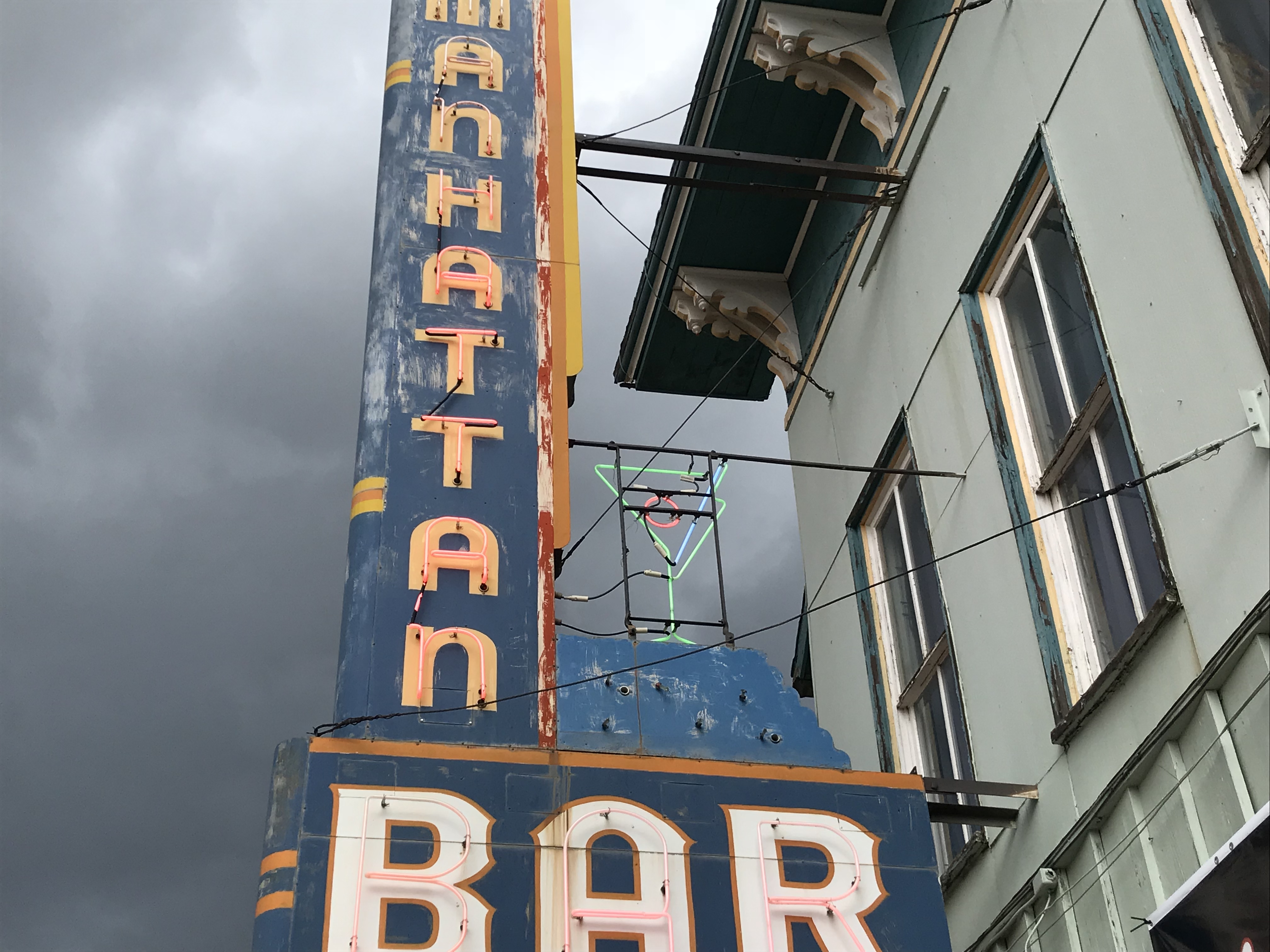 Treeline Kitchen at 615 Harrison Ave. is the spot for more fine dining in town. The more casual Tennessee Pass Cafe also gets good reviews for its salads, burgers, sandwiches and entrees. 222 Harrison Ave.
I recently read that you should  head to Two Mile Brewing, Leadville's newest brewpub, serving brews like Leadville Lager and Camp Hale Pale Ale. I will definitely add it to my list for my next visit. 101 Harrison Ave.
There are great outdoor adventures in the area as well. The summer schedule includes marathons, half-marathons and bike races.  Bikers should head to the 11.9-mile Mineral Belt Trail, which is the paved trail  that loops through the historic mining district and rewards visitors with wonderful views of the Sawatch and Mosquito ranges. The trail is open all year; in winter, it is maintained for biking, snowshoeing, and cross-country skiing.
You can also ride the Leadville, Colorado & Southern Railroad as an excursion to the Continental Divide. They have wildflower special trips in July and August. There is also the National Mining Museum and Hall of Fame in town.
Thanks to a local friend, I discovered Melanzana which manufactures handmade outdoor clothing at 716 Harrison Ave. They make a line of  colorful clothing that includes vests and hoodies.
23 miles from Leadville is the small town of Twin Lakes Village which, like Leadville, is a National Historic District. It has a small store, hotel and some historic houses to explore.