This is a lovely spot to stay and enjoy the beach. The climate is great and there are palm trees and flowers everywhere. You can get some nice views of the mountains as well. The area has recovered from fires and mudslides in 2017.
Four Seasons Biltmore: A wonderful property along the ocean in Montecito, it is beautifully and comfortably furnished and there is both great indoor and outdoor dining. The Beach and Cabana Club is more contemporary and located across the street. The gardens and grounds are lovely. You just want to hang out at either facility.
Above the Biltmore is the Lower Village in Montecito, along Coast Village Road, where you will find other restaurants and hotel options. There is an Upper Village also, along East Valley Road, but I have not spent time there.
I have stayed twice at the Montecito Inn. This is an older property, at 1295 Coast Village Road, built in 1928 by Hollywood legend, Charlie Chaplin. Not as nice as the Four Seasons, but it is a good value.
The Coast Village Inn, at 1188 Coast Village Road, is a small bed and breakfast inn that is fine for more of the budget conscious traveler. I stayed there my first trip. Their Oliver's Restaurant gets good reviews for its vegan and organic menu.
On the other end is the famed San Ysidro Ranch which is located closer to the Upper Village at 900 San Ysidro Lane. This is a wonderful, romantic property where you stay in smaller cottages. The grounds and common areas are really beautiful. It is where John and Jackie Kennedy spent their honeymoon. You can also enjoy dinner at one of their restaurants The Stonehouse or Plow & Angel.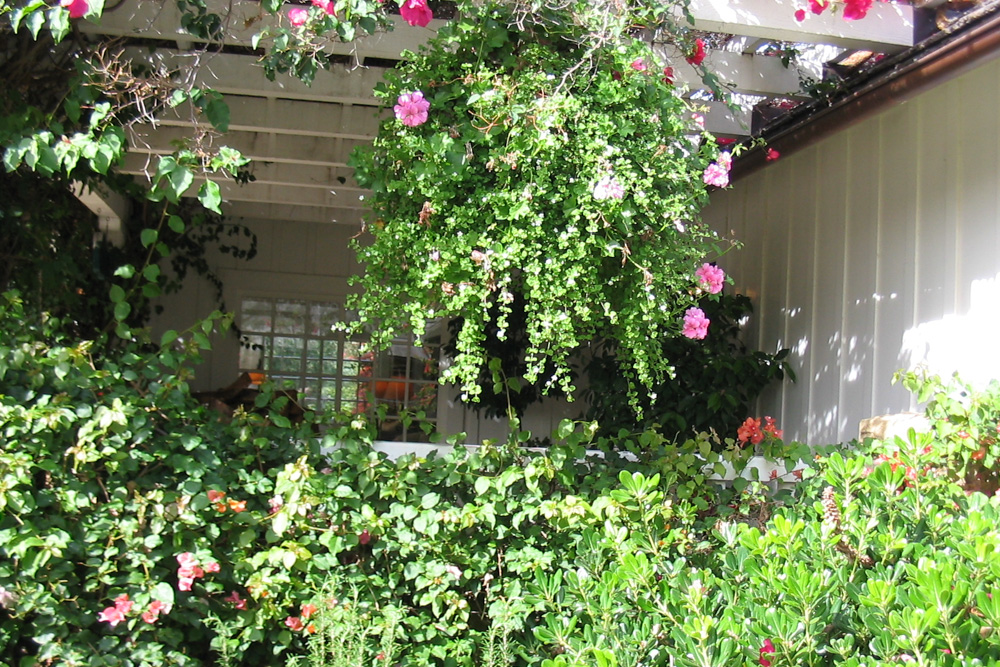 On Coast Village Road you will find some nice restaurants and shops. I like Los Arroyos, at 1280 Coast Village Road. It is good for Mexican specialties and has indoor and outdoor seating.
Lucky's – Steaks, Chops, Seafood, Cocktails at 1279 Coast Village Road is also a fun spot with good food.
Jeannine's Restaurant & Bakery is a popular spot at 1253 Coast Village Rd. for breakfast, pastries, sandwiches and salads. The Honor Bar at 1255 Coast Village Rd. is a casual spot for food, wine and cocktails. Next door is their Honor Market for coffee and espresso. Bettina is a casual, neighborhood spot for pizza at 1014 Coast Village Rd. Tre LuneRistorante – Bar also gets good reviews for its pasta, pizzas and Italian specialties at 1151 Coast Village Rd.
Since my last trip, the new Rosewood Miramar Beach Hotel has opened. It is a stunning property on the beach with beautiful waterfront views. They have pools, spa, fitness facility and a number of bars and dining options. I will definitely check it out in my next visit. 1759 South Jameson Lane