Tubac Arizona is an historic artist's colony 45 miles south of Tucson. I have been there three times and always enjoy spending part of a day there. The town features over 100 eclectic shops and world class galleries, and local artists studios and has been named one of the top ten small art towns in the U.S. You can shop for art, jewelry, mesquite furniture, pottery, sculptures , rugs and more. There are also several cafes and restaurants to have lunch, dinner or a snack.
My top recommendations include:
On my recent trip I was pleased that I chose Shelby's Bistro for lunch at 19 Tubac Rd.  It is a casual restaurant with lovely outdoor patio. Their menu has a number of pizzas, salads, sandwiches and burgers. I enjoyed the grilled basel pesto chicken sandwich with sweet potato fries. outside, on a lovely June day.
Shelby's is located within a small group of shops and galleries called Mercado de Baca. I suggest you walk around and visit some of the galleries while you are there.
North of Mercado de Baca is an attractive group of shops, galleries and restaurants, La Entrada De Tubac. Here you will find:
Elvira's: Established in Nogales MX in 1927, this restaurant is now an upscale restaurant Tubac featuring the best in Mexican cuisine. I love the creative inteior design. 2221 E. Frontage Rd. A101. There is also a second location in downtown Tucson.
After lunch stop in for ice cream at Aloha Poké and then for coffee at Tubac Deli & Coffee Co. For more sweets, make sure to visit Untamed Confections for honey carmel and organic chocolate confestions.
For casual dining you might enjoy El Barrio Kitchen Mexican Taqueria. They have a choice of tacos, sides and entrees.
Located south of Tubac in Elgin, AZ is Flying Leap Vineyards & Distillery. I have been to the winery and to their tasting room in Prescott, AZ. They have a tasting room in Tubac as well, where you can buy and taste their wines. They make a number of reds, whites and rose wines.
Tubac Jack's Restaurant & Saloon: Located at 7 Plaza Road, this is a popular restaurant, established in 1958, is one of the oldest in the area.  It is known for it mesquite smoked meats.
To stay in town, Tubac Country Inn is a charming B&B that gets excellent reviews. I normally stay in Tucson and drive down for a day trip, but I would like to stay there on a future trip. The Tubac Secret Garden Inn also gets great reviews.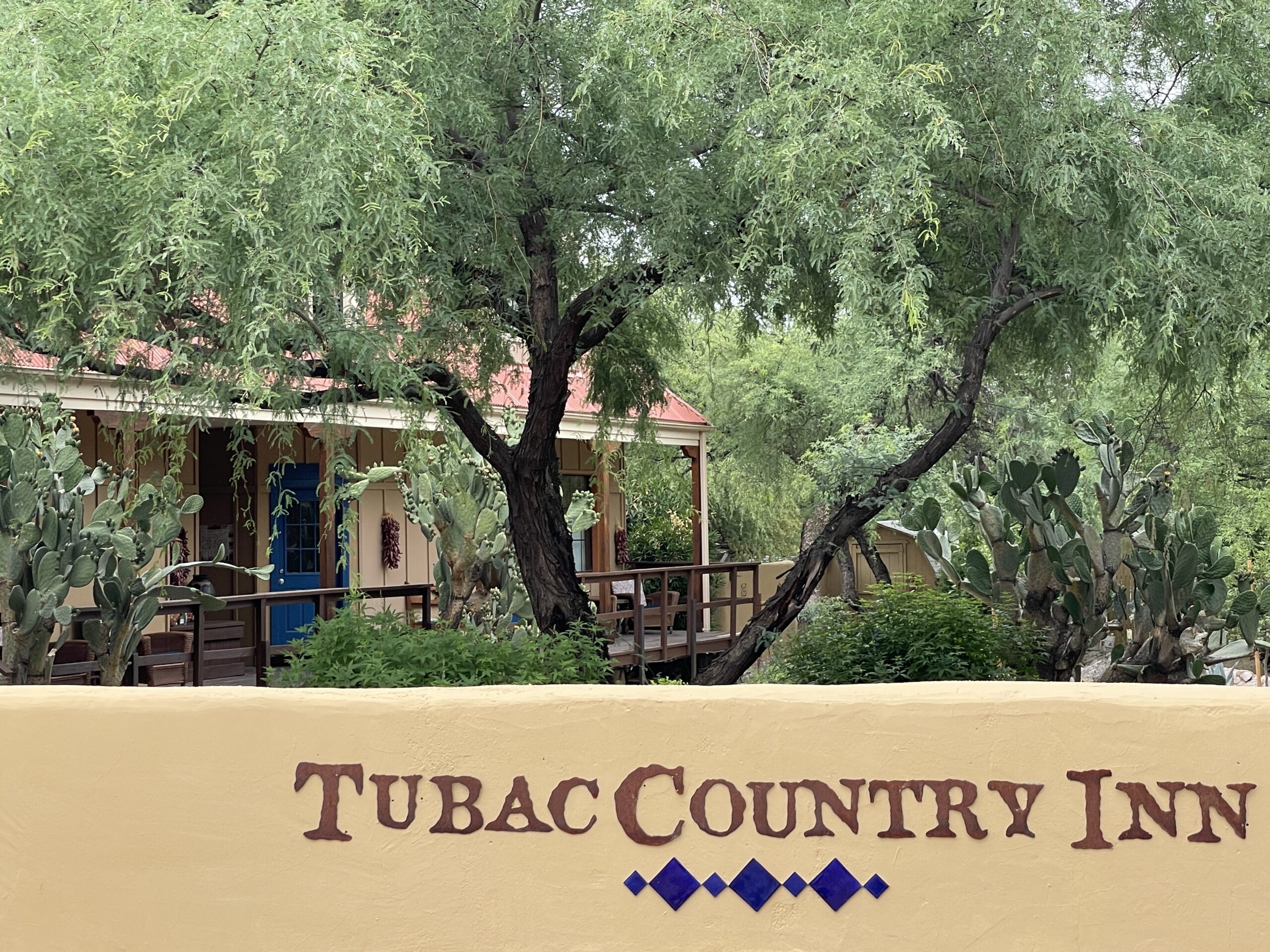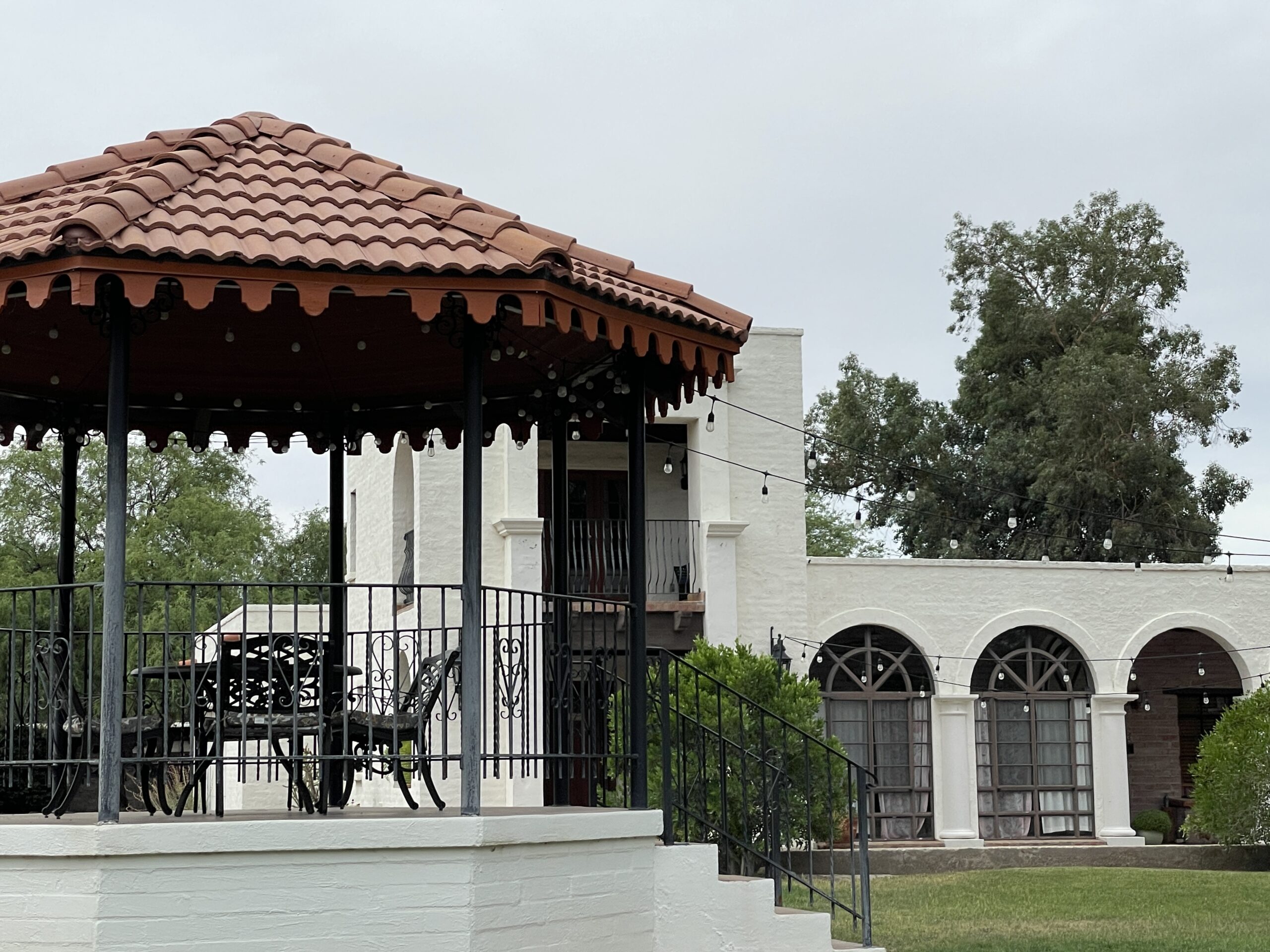 Throughout the year you will find art walks, open studio tours, an annual Festival of the Arts plus a Day of the Dead altar tour and procession in early November. Visit the site of he Tubac Chamber of Commerice for the exact dates.
Tubac Center of the Arts has a number of  exhibits throughout the year along with lectures, workshops, childrens programs, concerts and an open studio tour in the Santa Cruz Valley. 9 Plaza Rd. There is also the Tubac School of Fine Arts which features over 35 artistic workshops. 4 Calle Iglesias D-6.
Tubac Presidio State Historic Park: Located in town is the first State Park in Arizona. "Tubac played an interesting and exciting role from archaeological times through the Spanish contact and colonization, Mexican occupation, and the westward and territorial expansion periods. The park's primary purpose is to preserve the ruins of the oldest Spanish Presidio site in Arizona, San Ignacio de Tubac, established in 1752.Tubac Presidio State Historic Park is the home of the first fort in Arizona, the first European settlement in Arizona, the first American mining community in Arizona, and the first printing of a newspaper in Arizona."
I enjoyed walking the grounds and seeing the historic buildings.