Perfect for a day trip, Dolores Hidalgo is in between Guanajuato and San Miguel de Allende and is called the cradle of Mexican Independence from Spain. I recommend visiting and walking around the Plaza Principal and nearby streets. Here you will find colorful buildings, beautiful churches, and people enjoying the Plaza Principal. Grab an ice cream and enjoy the culture.It is well known as an historic shrine, where during the battle for Independence from Spain, Father Miguel Hidalgo issued his famous Grito or cry of Independence from the parish church.
The town is well-known for its wonderful talavera pottery. Father Hidalgo established a pottery and tile shop to help the people economically. Today it is a thriving industry. There are several smaller stores in the center and a large outlet on the east side of town. I prefer the smaller stores. One of my favorites is Talavera JMB, where I bought many pieces of pottery for my home in San Miguel. Puebla #60 corner of Tamaulipas.
Nearby, Talavera Vazquez at Puebla #58, also has wonderful pieces as well. It has been in business for four generations.
If you have time, make sure to visit Cuna de Tierra, a winery on the outskirts of Dolores Hidalgo. The area is perfect for red wines. Their blend of Cabernet Sauvignon, Merlot, Shiraz and Cabernet Franc just won a medal in Madrid Spain and was a rich full-bodied red with berry notes. They offer wine tastings, tours and special dinners by appointment. Call or email them before you go. The buildings are located in the middle of the vineyards and are very contemporary and sleek in design. There is a winery, a separate wine cave and a beautiful tasting room. The views are really exceptional so you can make sure to climb the observation tower a short walk from the winery.   
There are a few dining options. In the past,  I have twice enjoyed El Toro Rojo Arrecheria located on the Calzada de los Heroes #104, just outside of downtown.
In a recent webinar on Mexican wines, I learned that there is the Museo del Vino de Guanajuato/Wine Museum of Guanajuato located in Dolores Hidalgo at Hidalgo 14-16.  Here you can learn about the history of wine making in the area along with being able to taste some of the local wines and buy the ones that you enjoy.  I went on my last trip to the area and enjoyed the experience.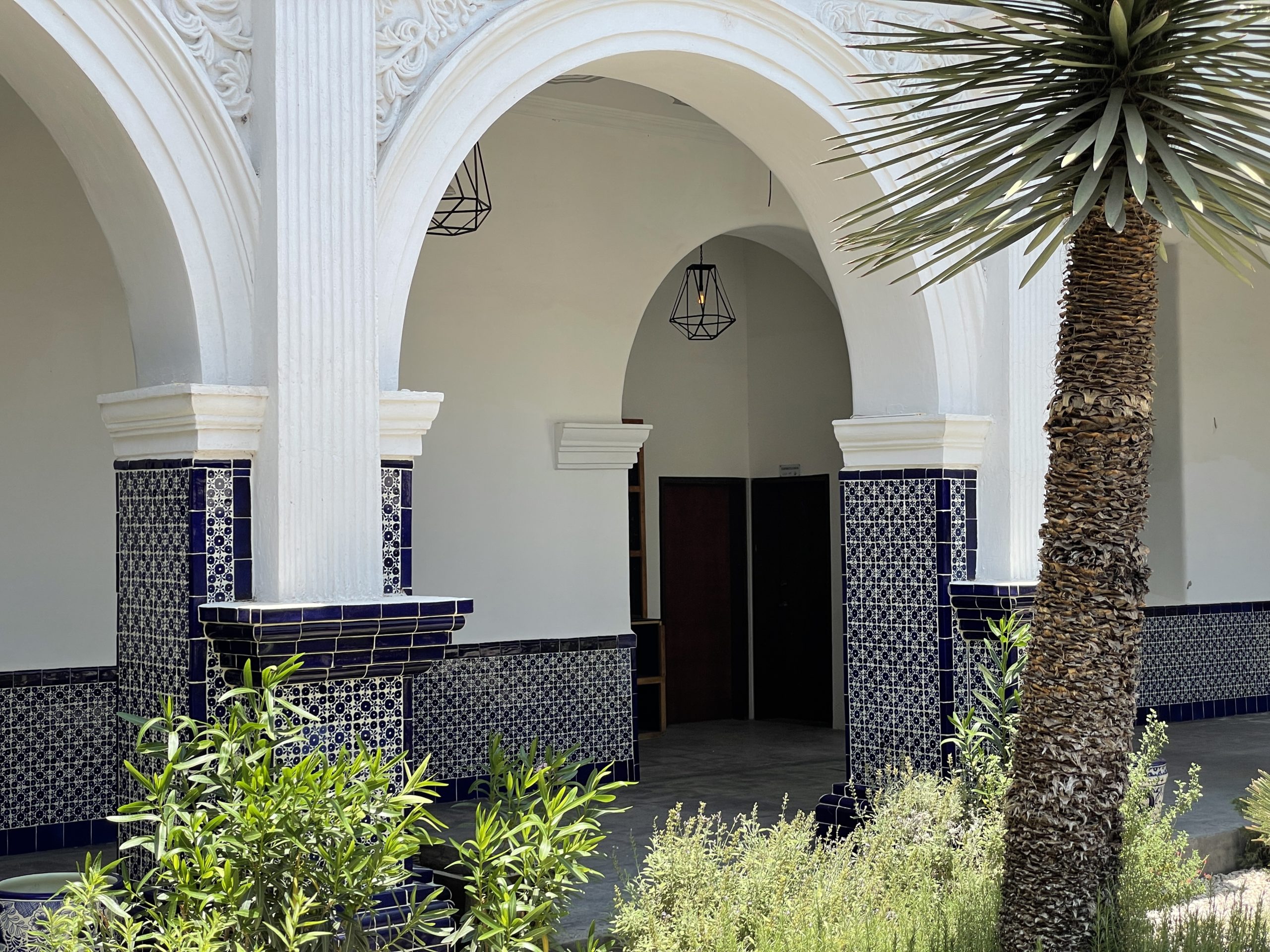 I highly recommend visiting Damonica Italian restaurant inside the museum. It is open for lunch and dinner Thursday through Sunday. I went for a decadant tiramisu and cappuccino with friends after visiting the museum.