Visiting Palisade is a great experience. Here you will find beautiful orchards and vineyards with stunning views of the mountains, lavender gardens, fine wineries and fresh farm fruit stands. The small downtown is fun to explore with its saloon, galleries, small stores and restaurants. Not to be missed are:
The Livery: At 215 S. Main St, this is a fun local bar and saloon.
Clark Family Orchards: At 3929 US Highway 6 and 24 in Palisades, this is a great farm stand where you can buy corn and tomatoes, jelly, honey, fruit butters and spreads, salsas, peaches, plums, apricots, pears, cherries and other local fruit. Talbott's Mountain Gold, at 3782 F1/4 Rd., is another good market that is known for its apple cider.
High Country Orchards & Vineyards: At 3548 E ½ Rd., this is a family operated orchard featuring tree-ripened peaches. Their Country Store features fruit, fresh produce, preserves and peach salsas. This an attractive store and is next to their Colterris winery with four vineyard sites.
Slice O' Life Bakery: Stop in for coffee and a cookie or pastry at this local bakery. 105 W. 3rd.
For fine dining and wines, Pêche is highly recommended by Food & Wine Magazine in a 2021 article on Palisade. It opened in August 2019 by two Alinea alumni from Chicago. 336 Main St.
If you like festivals, the Colorado Mountain Winefest in Palisade each September, is the largest and oldest wine festival in the State with wine tastings, food and wine parings, music, demonstrations and seminars. The Palisade Peach Festival, in August, is a two day festival featuring food vendors and  a peach recipe contest. There is live music, an ice cream social, farm-to-table dinners with local wine pairings and a parade.
Before or after a meal, make sure to stop in at The Blue Pig Gallery, a local gallery downtown in Palisade, at 101 W 3rd. They feature paintings, sculpture, photography, glass, fiber and jewelry.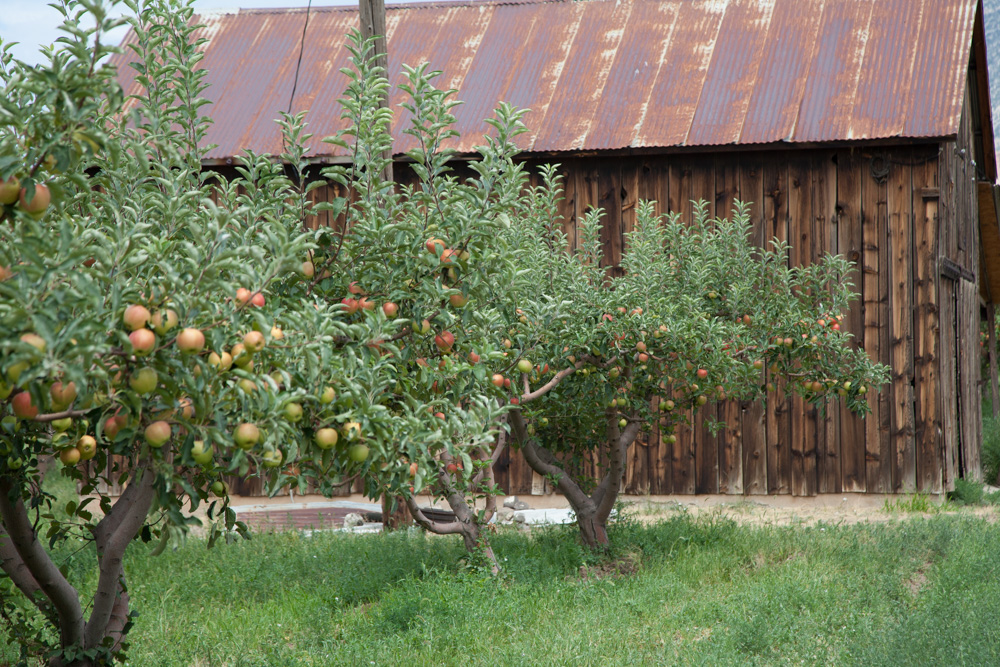 Also recommended is Alida's Fruits for fresh fruit, jams, salsas and chocolate dipped fruit and Sage Creations Organic Farm for lavender products including, fresh lavender, dried lavender, bath and body products and fresh fruit in season.  You can also take an agritour of the lavender fields and orchards of this nine-acre organic farm.