In the past several years Dublin has been gaining a reputation as a great food city. On my last trip, I was so impressed with my restaurant choices. My finds include:
Fade St. Social: Thanks to the NY Times, I found this great restaurant and enjoyed a really wonderful meal on my first night in town. The tuna steak, with fennel and tomatoes, was beautifully seasoned and with it I loved the asparagus with hollandaise and truffles. This tapas bar features more shared plates, while there is a downstairs dining room, upstairs bar and rooftop bar as well. 4-6 Fade St.  
Rustic Stone: Dylan McGrath's Rustic Stone at 17 S. Great Georges St. is another good option. They recently opened Taste at Rustic upstairs featuring sushi.
The Woollen Mills: Located at 42 Lower Ormond Quay, this is a great dining spot. For lunch they features creative starters, salads, soups and sandwiches. It is light and contemporary with great service. They also have outdoor patio seating.  It is also good for coffee or one of their home made pastries. They have a rooftop terrace overlooking the River Liffey and the Ha'penny Bridge.
Delahunt Restaurant: I loved my meal at Delahunt, a contemporary Irish restaurant! The Guinness brown bread was excellent as well as my halibut entree which was served with potatoes, crawfish, wild asparagus, spring peas and a fish stock, citrus and butter foam. They have a two or three course menu in the early part of their dinner service which is a very good value. The service was also excellent They also have the Sitting Room cocktail bar and Cafe Dalahunt for coffee and lunch. 39 Camden St. Lwr.
Etto Restaurant, 18 Merrion Row: I enjoyed my lunch at this small restaurant. They offer a two or three course tasting menu as well as a soup and sandwich combo which I enjoyed. Around the corner is Ely Wine Bar at 22 Ely Place, which also gets good press. 
Forest Ave. Restaurant, 126 Leeson St. Upper: I had one of my best meals at Forest Ave. which was a 15 minute walk from my hotel. The owners, John and Sandy Wyer, were delightful. They offer tasting menus where you can choose the number of courses. I had a lovely heirloom tomato salad with goat's yoghurt, a perfect monkfish entree with fresh asparagus and smoked cod's roe, a tasty cheese course and small petit four to top off the meal. They also included several other small bites along the way.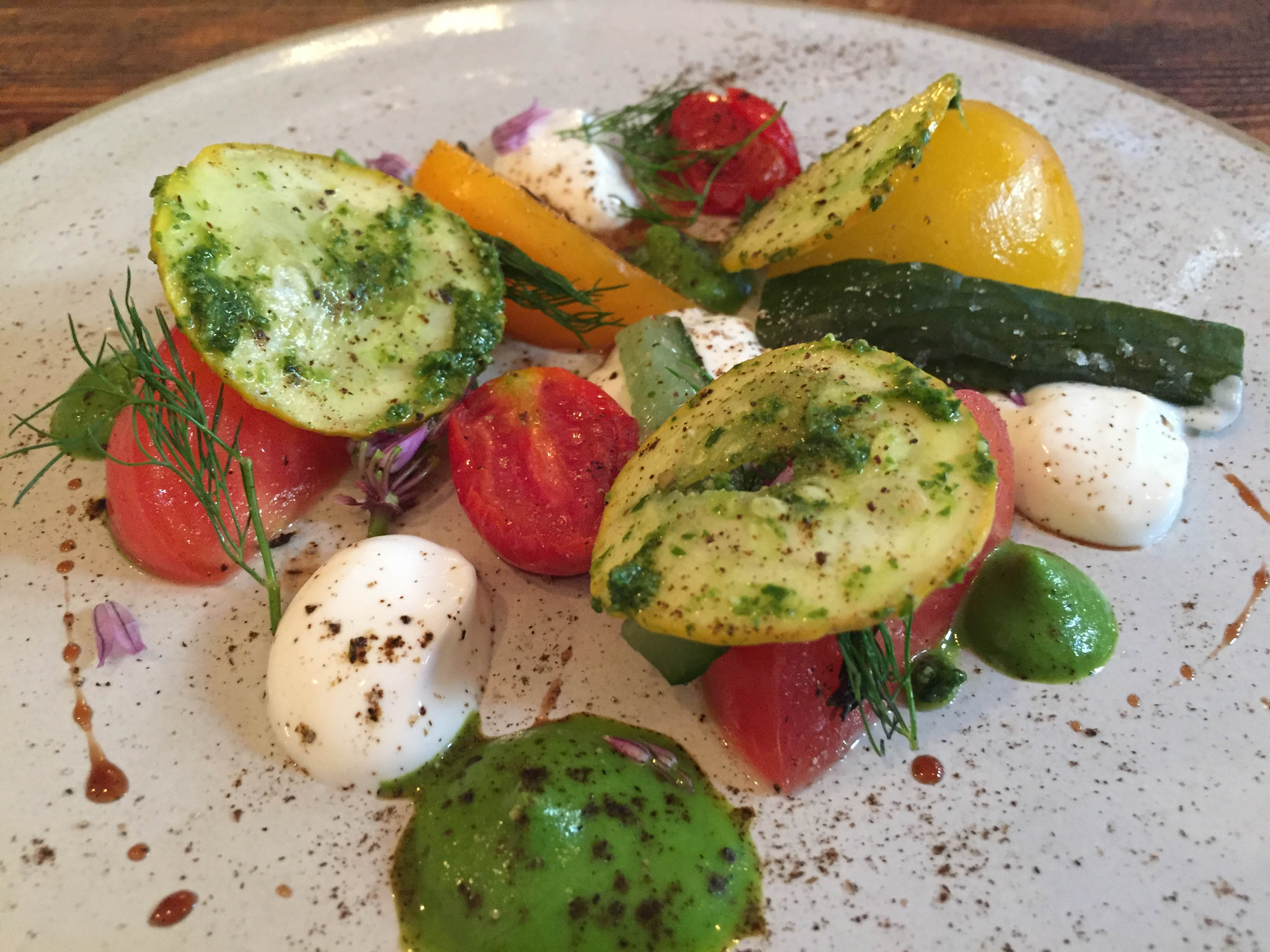 L. Mulligan Grocer: I enjoyed dinner at this traditional Irish restaurant featuring whiskey, beer and Irish farm-to-table and local fare. I enjoyed the free range chicken breast, pistachio crumb, Connemara whiskey butter, charred corn and beetroot slaw.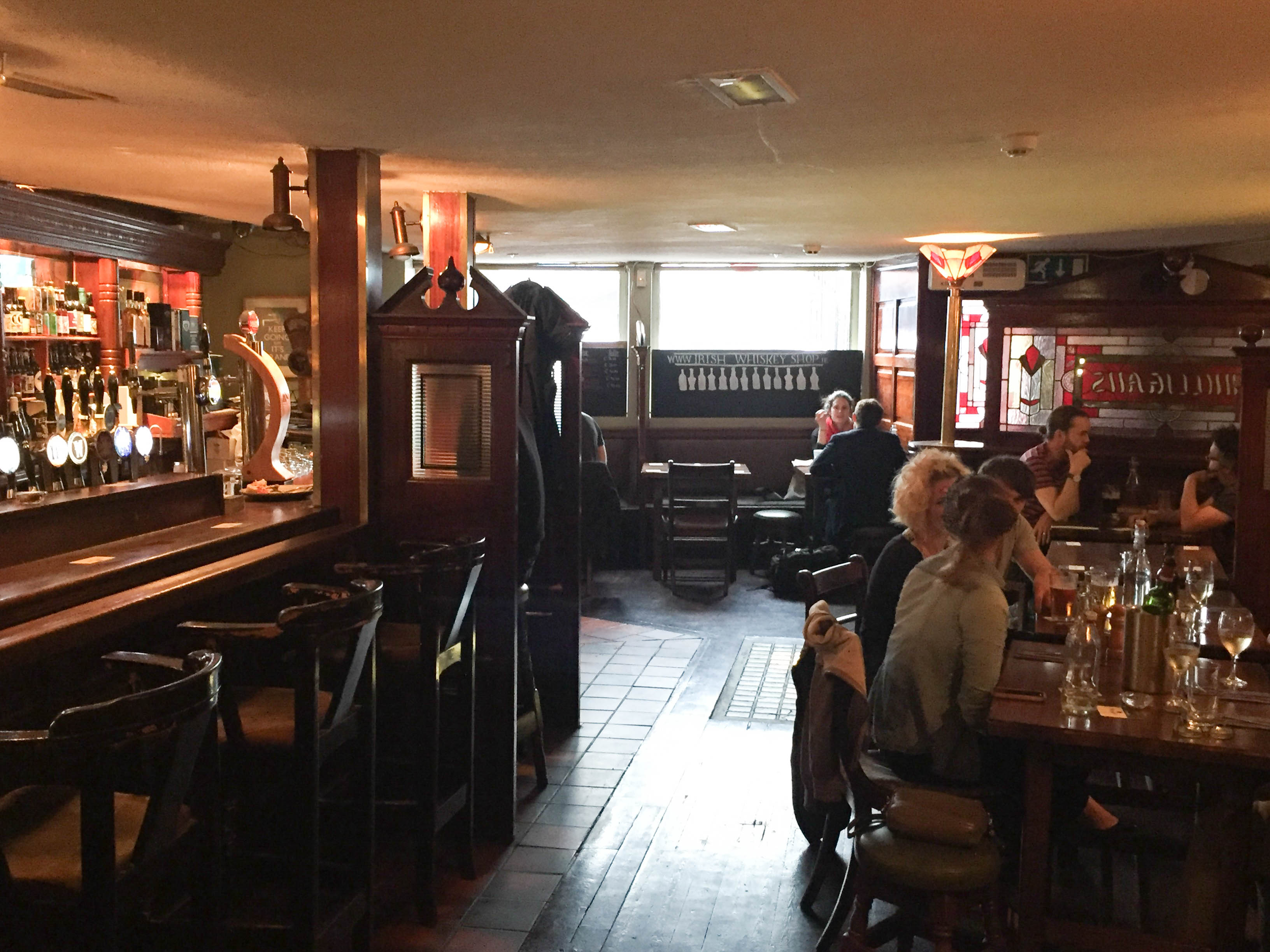 Chapter One: Located on the north side of Parnell Sq., in the former home of John Jameson of the Irish Whisky fame, this is one of the best restaurants in town and has one Michelin star. It is beautifully decorated, has great service and a lovely menu. It is perfect for a pre-theater dinner. So book a ticket at The Gate Theatre and head to Chapter One before. They offer a three course pre-theater menu and will even go to the box office to get your tickets so you won't have to rush. I had a lovely asparagus course, a smoked fish and mackerel course, a nicely done skate entree with cucumber sauce over fresh green peas and a tasty ice cream for dessert. Everyone was totally delightful. Make sure to peek in the kitchen and meet the chef, Ross Lewis!!
Stop in at Powerscourt Centre, 59 S. William, which was a mansion built in 1774 that was converted to 40+ shops, galleries, restaurants and wine bars.  The Pepper Pot also features coffee drinks, tea, sweets plus sandwiches, bagels, salads and breakfast items.
Others to check out include:
The Green Hen, 33 Exchequer St.: This is a fun, casual restaurant featuring French and Irish specialties.
Sophie's: Located on top of The Dean Hotel at 33 Harcourt St., this is a restaurant offering great views of central Dublin. There is also an outside terrace for a drink prior to or after your meal.

Bastible by chef Barry Fitzgerald and Matt the Thresher, a gastro pub known for seafood.
Others getting good press and reviews recently are the elegant and eclectic No. 37 Dawson St., Kehoe's Traditional Irish Pub and the Winding Stair restaurant and bookshop.
The Wall Street Journal recommends Caviston's Food Emporium for good seafood and Brother Hubbard in two locations. The south location is known for its great breakfast and brunch dishes. Others include Queen of Tarts, Beshoff's for fish and chips since 1913 and Bobo's for gourmet burgers. The New York Times just recommended the sleek Brasserie at the Marker Hotel and Hatch & Sons Irish Kitchen for Irish fare.
The NY Times has also recommended in a recent 36 Hours in Dublin, Clanbrassil House for innovative cuisine by chef Grainne O'Keefe. It opened in 2018 and features a range of small plates, starters, mains and desserts. With two locations, Fish Shop is recommended for great fish and chips.
Restaurant Patrick Guilbaud is Ireland's only 2 Michelin starred restaurant. It is at the posh Merrion Hotel.