There are some good dining options in both Highlands and Cashiers. My top recommendations include:
The Ugly Dog Public House: On South Fourth Street, this is a local's favorite featuring salads, pizza, sandwiches, burgers, hot dogs and more.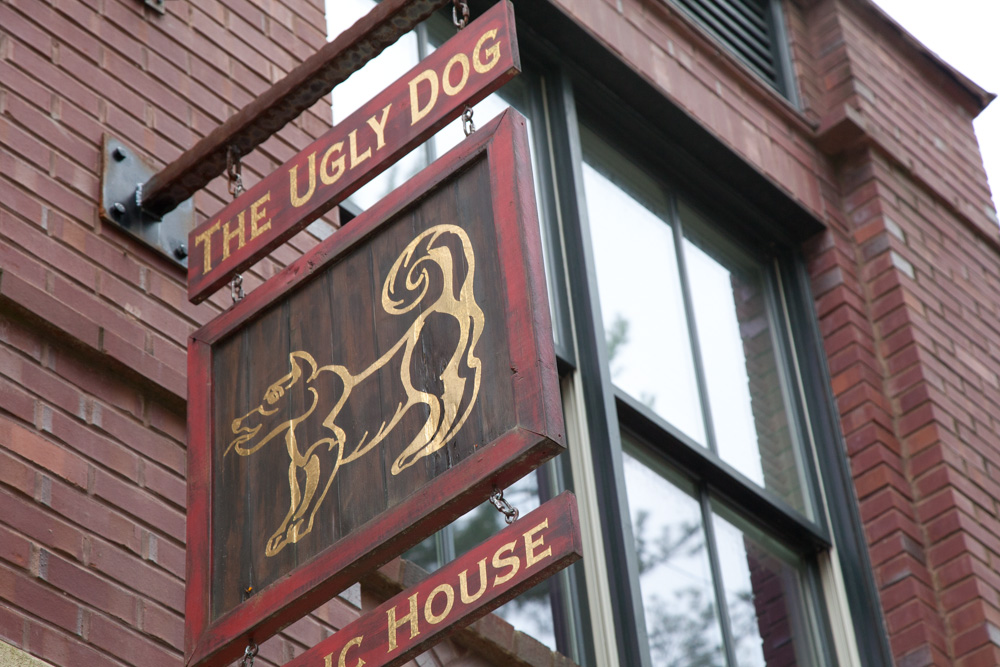 Madison's Restaurant and Wine Garden: This is a lovely, formal spot located in the Old Edwards Inn & Spa. I enjoyed lunch with a friend where you could get a variety of soups, salads and sandwiches. Brunch buffets are found on days such as Easter or Mother's Day. There is a Wine Garden for casual outdoor dining. It is at 445 Main St.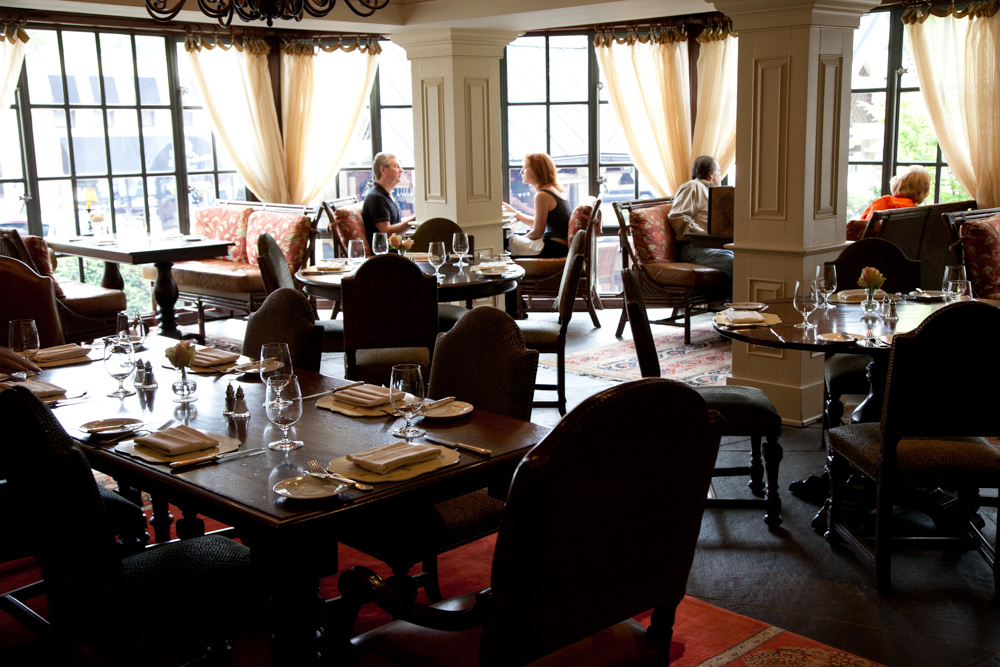 Restaurante Paoletti: At 440 Main St., this is a local's favorite for many years. I ate here on my last trip.
Located in Highlands, Mountain Fresh Grocery is a gourmet grocery and wine store with a restaurant and espresso bar. It is a perfect spot for a biscuit and some Southern grits!  Another  gourmet grocery for take-out  and specialty foods includes Dusty's Rhodes Superette at 493 Dillard Rd.
For great coffee, check out  Calders Coffee Cafe in downtown Highlands at 384 Main St. and Bucks's Coffee Cafe  in Cashiers at 6N Carolina 107. Kilwin's, at 341 Main Street in Highlands, is also great for chocolates, candy and ice cream.
On my next trip I want to try Blue Bike Cafe, a casual spot for breakfast or lunch. 423 N. 4th St. at Creekside Village. It was recently featured in an article in Condé Nast Traveler Magazine.
Cornucopia: Right in the center of Cashiers is Cornucopia, which is the perfect spot for lunch or brunch on the large porch. 16 Cashiers School Road.
The Cashiers Farmers Market: This is a great spot in the center of Cashiers for produce and BBQ. 78 Highway East. It is seasonal and closes during the winter months.
Also recommended is The Ugly Dog Pub for regional craft beer, pub food and live bluegrass music. 25 Frank Allen Rd. They also have a location in Highlands at 294 S. 4th St. Slab Town Pizza is where you can build your own pizza or calzone. 45 Slab Town Rd.
I also just read about Canyon Kitchen outside of Cashiers at 94 Lonesome Valley Rd. in Sapphire, NC. It is known for its rustic setting and spectacular views.
High Hampton: The dining room located in the High Hampton Inn in Cashiers is a must. It has not changed in years. Here the long, rustic dining room features breakfast, lunch and dinner buffets. It is one of my favorite places to visit when I am in the area!!
High Hampton is re-opening in April 2021, with restored rooms and two restaurants, all overseen by the team behind Blackberry Farm. The food and beverage crew includes Blackberry Farm and Blackberry Mountain alums. I am excited to visit on my next trip, as I have been to Blackberry Farm twice in the past and the food is always incredible.
Highlands Culinary Weekend: This is an annual, four day, food and wine festival held in early November.