There are some good dining options in both Highlands and Cashiers. My top recommendations include:
Cyprus International Cuisine: Located at 470 Dillard Road a short drive from downtown Highlands, I highly recommend this restaurant featuring different cuisines of Vietnam, Thailand, France, Italy, Belgium, Spain, Cambodia, Mexico, Indonesia, China, India and Japan. They do world tour menus described as "an Exciting, Cultural and Culinary Adventure". The night I went featured the locations made famous by Ernest Hemingway. So there were US, Cuban and Caribbean influences. I had the swordfish entree with a mango salsa and a lime butter sauce, jasmine rice and sautéed vegetables. It was a beautifully prepared dish!! They source the bulk of their produce locally. The menu was very creative!!!
The Ugly Dog Public House: On South Fourth Street, this is a local's favorite featuring salads, pizza, sandwiches, burgers, hot dogs and more.
Madison's Restaurant and Wine Garden: This is a lovely, formal spot located in the Old Edwards Inn & Spa. I enjoyed lunch with a friend where you could get a variety of soups, salads and sandwiches. Brunch buffets are found on days such as Easter or Mother's Day. There is a Wine Garden for casual outdoor dining. It is at 445 Main St.
Restaurante Paoletti: At 440 Main St., this is a local's favorite for many years. I ate here on my last trip.
Located in Highlands, Mountain Fresh Grocery is a gourmet grocery and wine store with a restaurant and espresso bar. It is a perfect spot for a biscuit and some Southern grits!  Another  gourmet grocery for take-out  and specialty foods includes Dusty Rhodes Superette at 493 Dillard Rd.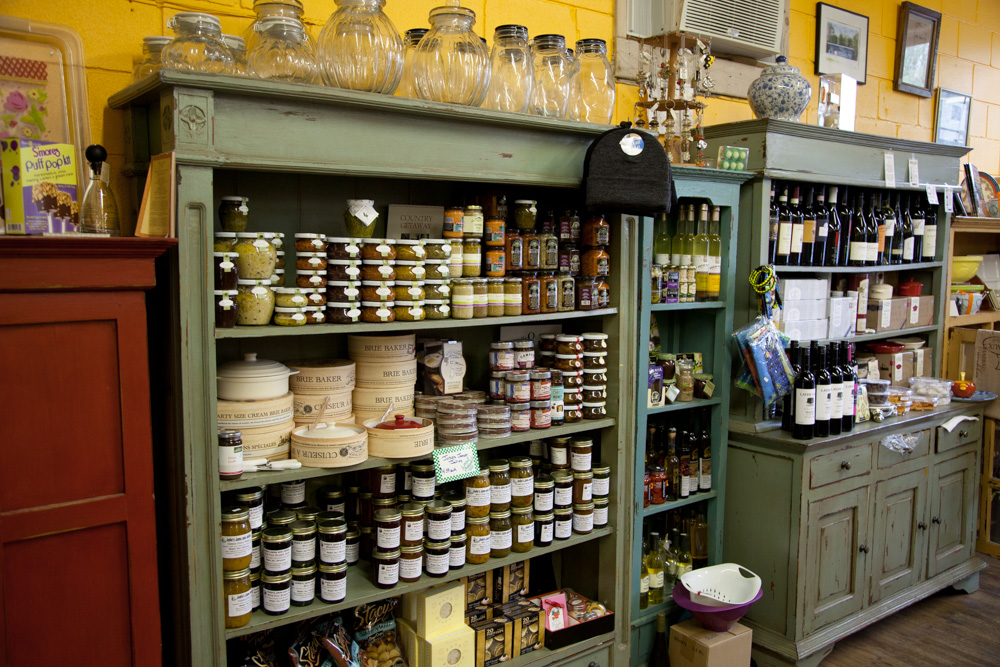 For great coffee, check out Buck's Coffee Cafe in downtown Highlands at 384 Main St. and their larger location in Cashiers at 6N Carolina 107. Kilwin's, at 341 Main Street in Highlands, is also great for chocolates, candy and ice cream.
Cornucopia: Right in the center of Cashiers is Cornucopia, which is the perfect spot for lunch or brunch on the large porch. 16 Cashiers School Road.
The Cashiers Farmers Market: This is a great spot in the center of Cashiers for produce and BBQ. 78 Highway East. It is seasonal and closes during the winter months.
Palmetto Sweets Bakery & Café: Located on E. Main St. in Walhalla SC, on the way to Highlands, this is a fun local cafe and perfect for a snack on the road.
High Hampton: The dining room located in the High Hampton Inn in Cashiers is a must. It has not changed in years. Here the long, rustic dining room features breakfast, lunch and dinner buffets.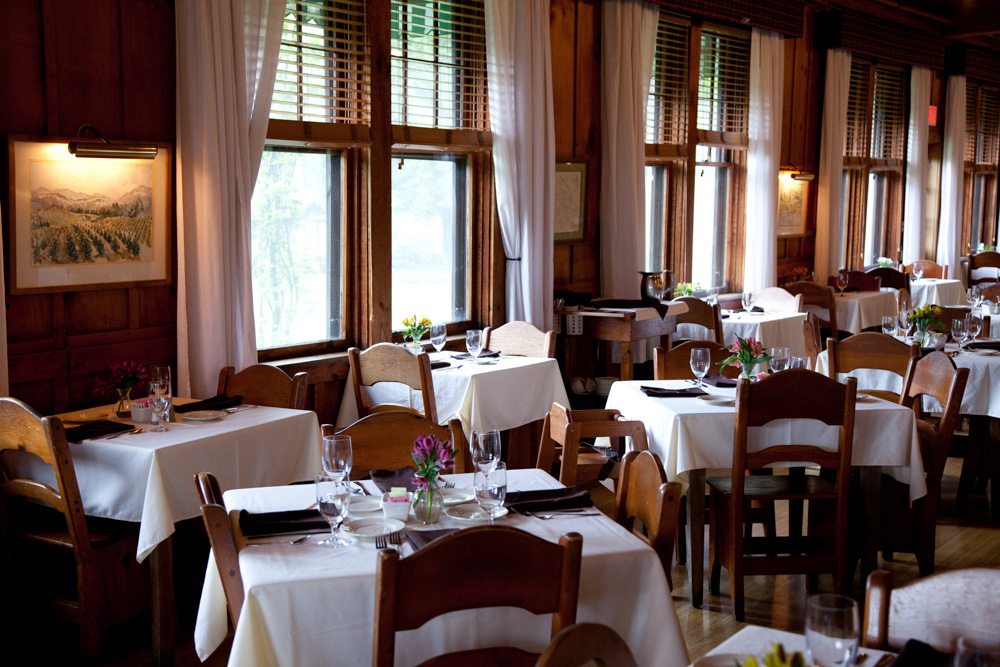 Highlands Culinary Weekend: This is an annual, four day, food and wine festival held in early November.