When in town make sure to check out recent Springfield restaurant finds:
The Feed Store:  Open for over 37 years, this is a great place for lunch in the heart of downtown, at 516 E. Adams. Place your order at the counter and the food is brought to you.  It is known for its many sandwich options!
Maldaner's Restaurant, 222 S. Sixth:  Open since 1884, this downtown dining institution is a great spot for dinner while in town.  They have a good selection of meat and fish entrees.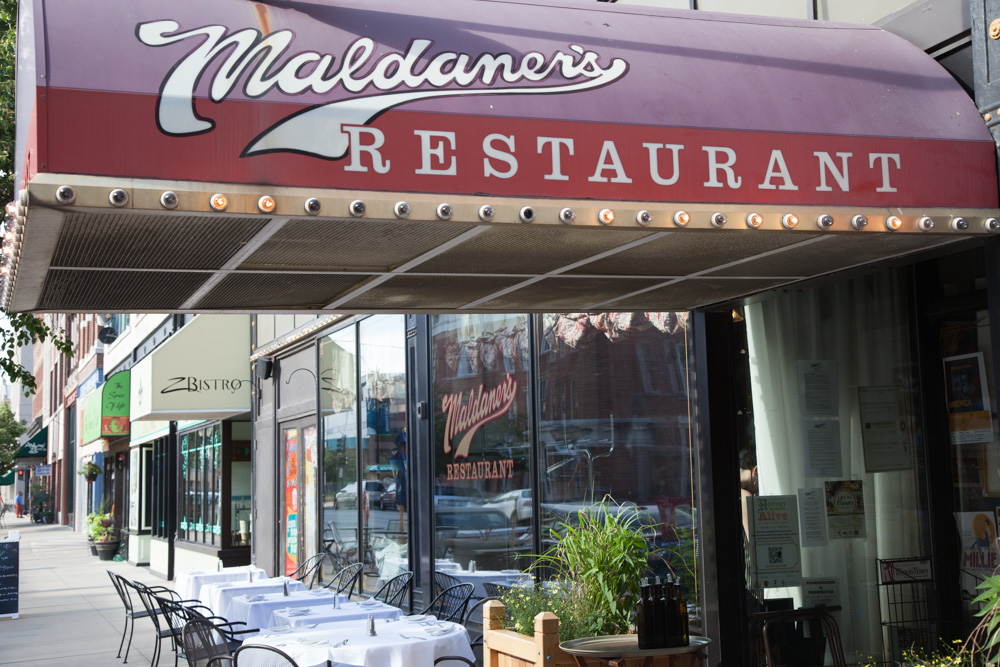 Café Moxo:  A good place for coffee or a snack before heading out to explore the historic sites.  It is close to the Amtrak station at 411 E. Adams.
Also great for coffee is Wm. Van's Coffee House near Lincoln's home.  They also serve ice cream, pastries and sandwiches. 503 S. 7th.  It is near Obed & Isaac's Microbrewery & Eatery at 500 S. 6th St. serving their own craft beer along with burgers and flat bread pizzas.
Recent articles in the Chicago Tribune and the Washington Post recommend Incredibly Delicious, a French bakery in a 19th-century mansion at 925 S. Seventh St. and Custom Cup at 321 E. Monroe for coffee.
Another microcrewery is Engrained Brewing Co. serving their own craft brews and a menu of farm-to-table starters, soups, salads,  flatbreads, burgers, sandwiches,  steaks and entrees. 1120 West Lincolnshire Blvd.
The Washington Post also recommends Cozy Dog Drive In,  which is "part restaurant, part tribute to Route 66, just about every inch of the place is covered in corn dog art, license plates and memorabilia." 2935 S Sixth. Darcy's Pint is a cozy, neighborhood-style bar featuring authentic Irish fare at 661 W. Stanford Ave.
Founded in 1948, Saputo's is a family-0wned Southern Italian restaurant featuring pizza, pastas and seafood.