Eating and drinking in Crested Butte can be a wonderful experience as there are some great restaurants in town to try. My top recommendations include:
I loved Soupcon Bistro which a local friend recommended. It is located in an old mining cabin in an alley and has a wonderful Chef/Owner, Jason Verson. It is a fine dining, French American bistro,  with a good selection of starters, entrees and desserts. I had a wonderful salad plus a fish entree with heirloom cherry tomatoes, local potatoes, sugar snap peas in a golden tomato beurre blanc sauce. 127 Elk Ave. A
For coffee, Camp 4 Coffee is always one of my favorites. It is a fun, local's hangout in a great atmosphere.
The Sunflower Communal Kitchen is now Sunflower at 214 Elk  Ave. This is a great spot for dinner. They feature locally grown ingredients. The creative menu features a good number of soups, greens, appetizers and plates or entrees. The farm-to-table menu changes depending on what is in season.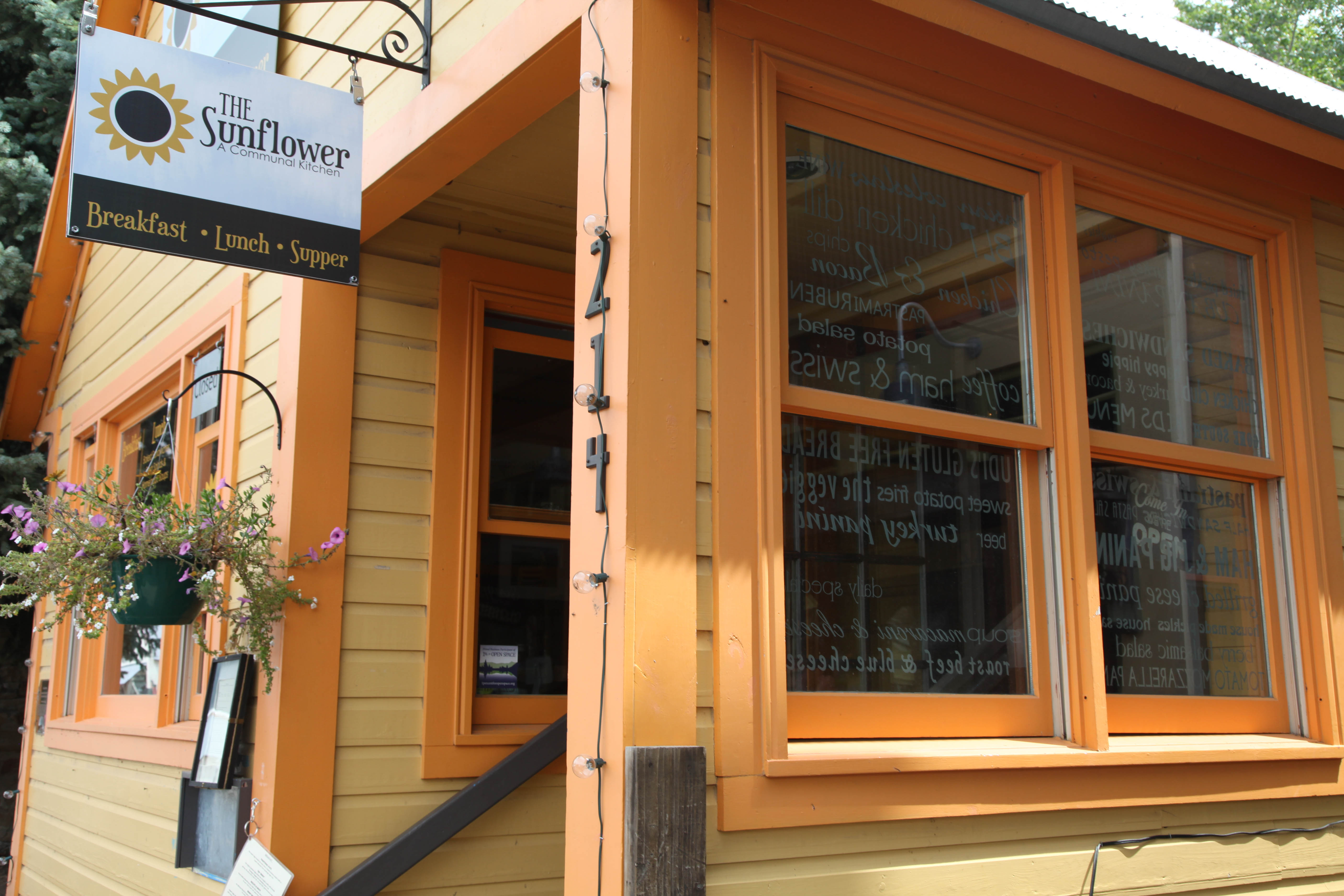 Rumors Coffee & Tea House: This is a small cafe serving coffee and tea that is adjacent to Townie Books at 414 Elk Ave.
Other good spots include Ryce Asian Bistro for modern Asian, Secret Stash Pizza and Teocalli Tamale for casual Mexican fare including burritos, tacos and  tamales, plus margaritas.  The Last Steep Bar & Grill is a local's hangout with a menu of burgers, tacos, bowls, sandwiches, salads and more. 208 Elk Ave.
Fun local bars include the Princess Wine Bar at 218 Elk Ave. You definitely must check out the Montanya Rum Distillery. Opened in 2008, this is now their main distillery. They produce two award-winning rums including the lighter Platino Light Rum and their Oro Dark Rum. The Platino is good though I really preferred the Oro Dark Rum which is great for sipping. They have an attractive cafe and tasting room. They offer tastings of the rum, cocktails made with their rums plus a number of small plates. I just read that they feature sustainable, traceable, North American ingredients which distinguishes then from other distillers. 204 Elk Ave.
The Eldo Craft Brewery, Tap Room, Pub is located at 215 Elk Ave. They provide food, drinks, and nightly entertainment for Crested Butte locals and visitors since 1996.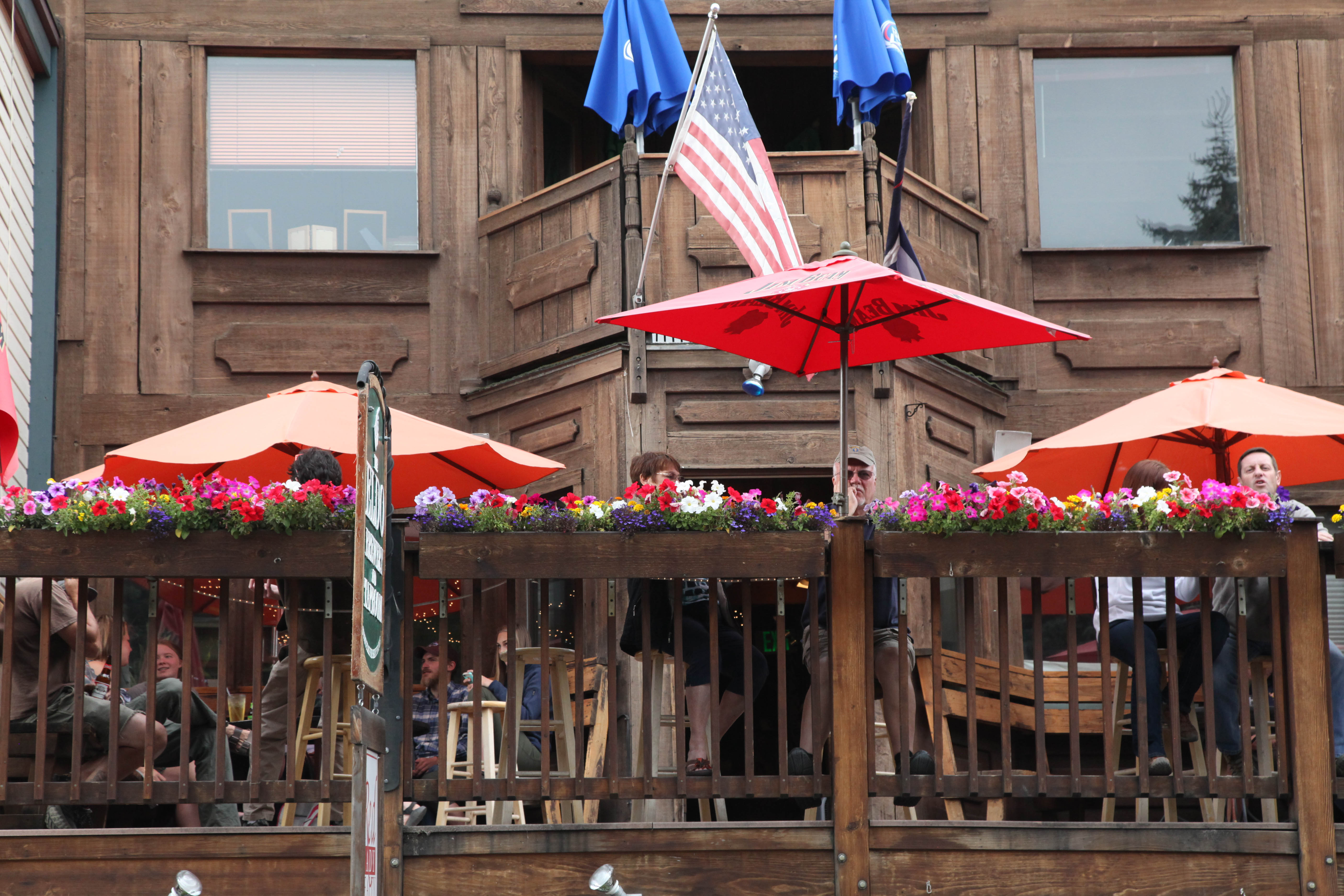 On my next trip I really want to try The Wooden Nickel which is a steakhouse and Crested Butte's oldest saloon in a building constructed in 1929. The original building on the site was from from 1880. 222 Elk Ave. Bonez Tequila Bar & Grill is good for tacos and tequila at 130 Elk Ave. For good Italian specialties, make sure to check out Marchitelli's Gourmet Noodle at 411 3rd St.  The casual McGill's Cresed Butte is recommended for its breakfast and lunch menu. 228 Elk Ave.
I recently read that Butte Bagels is a fun spot for breakfast sandwiches and coffee. 218 Maroon Ave. A. Paradise Cafe at 435 6th St. is also a good spot for breakfast. The Tin Cup Eatery & Desert Bar is popular for soups, salads, sandwiches, desserts and coffee drinks. 425 Elk Ave.