I was very impressed with Lexington, VA on my first trip to the city. I had some great meals, so make sure to try:
The Southern Inn Restaurant, 37 Main St.: Features contemporary American cuisine. I really enjoyed my roast pork entree.
Lexington Coffee Roasters Tasting Room: Their lovely coffee shop with outdoor garden seating at 7 N. Main St. is now closed but their roastery is at 2345 N. Lee Hwy/Rt 11 is still open. They were named one of 12 the best coffee roasters in the US by Forbes Magazine.
Sweet Treats Bakery: This casual bakery cafe is known for their cakes but features breakfast items plus soups, salads and burgers. 19 W. Washington.
Pronto Caffe and Gelateria, 26 S. Main: This is a sleek spot for coffee and excellent gelato which they make on the premises. 
Lexington Coffee Shop, 9 W. Washington St.: This is a casual coffee shop right off Main St.
Pure Eats: This is a casual spot known for its burgers, sandwiches, doughnuts and milkshakes. The peach milkshake was to die for!! 107 N. Main St.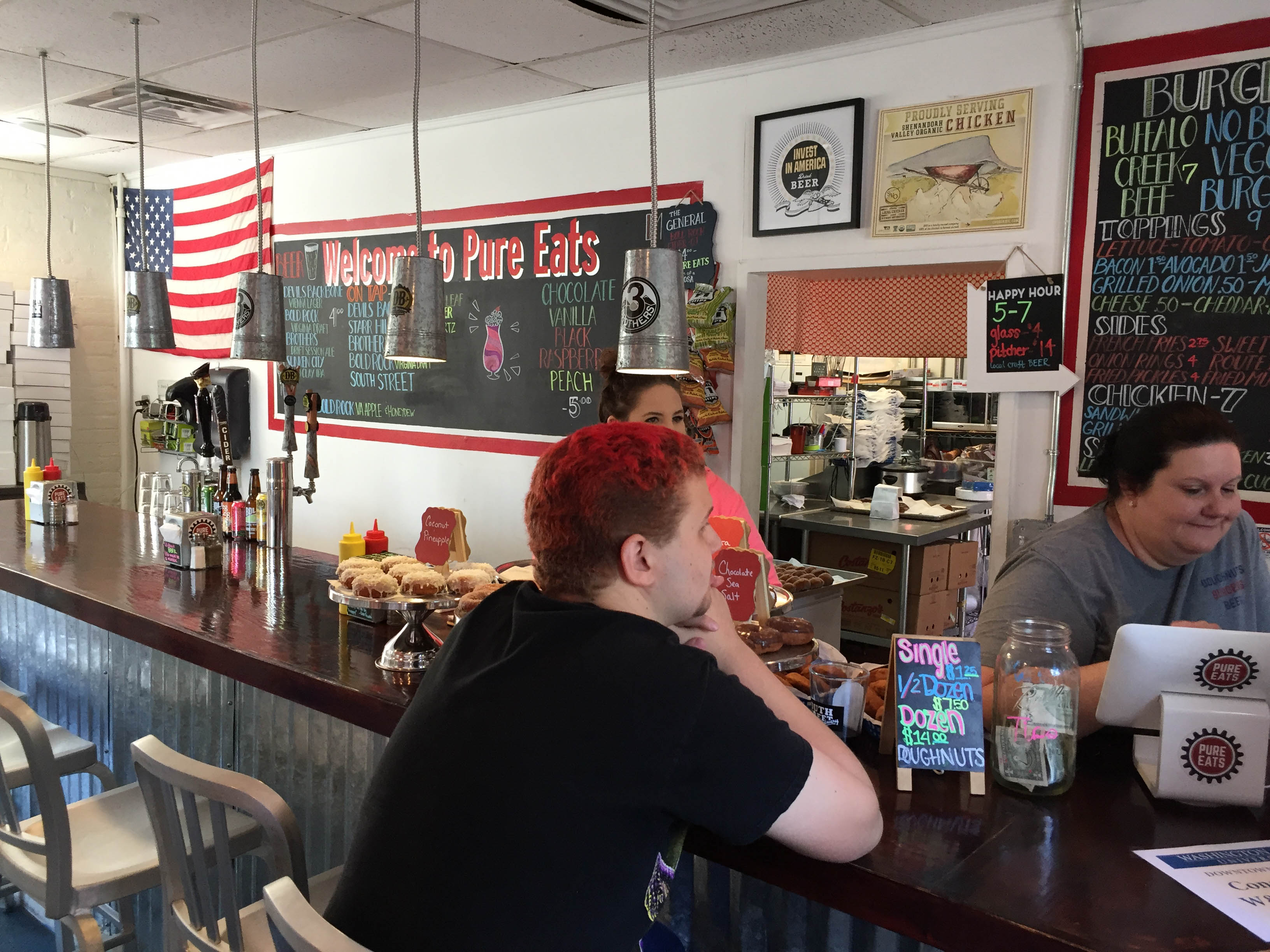 The Georges, boutique hotel, features two good dining options:
Haywood's: The piano bar restaurant featuring locally sourced, seasonal cuisine and nightly entertainment. I enjoyed my dinner listening to the music. I enjoyed a house salad, lovely salmon entree and a local hard cider. 
Taps: Taps is their lobby lounge featuring craft beer, creative cocktails, soups, salads, sandwiches and snacks with a Southern emphasis and local ingredients from farms throughout the Shenandoah Valley.
Other spots to try include:
Red Hen: This is a farm-to-table restaurant located downtown at 11 E. Washington St.
Bistro on Main: This is a fun, casual restaurant at 8 N. Main. It is open for lunch, dinner and brunch. 
Devils Backbone Brewing Company: North of downtown on Rt 11 at 50 N. Wind Lane, is this large micro-brewery which has a large tap room for tastings. Tours are available.