South of Bodega and Bodega Bay,  CA is the small town of Tomales and Tomales Bay ouside of down. The small town of Tomales is fun to visit on the way to Tomales Bay. Stop in at the Tomales Deli+Café at 27000 Shoreline Highway.
Just south of downtown is Tomales Bay which is known for its oysters. Here you can try some of the local catch in at least four casual spots along the water.
The Marshall Store: This is the perfect spot for lunch overlooking the docks and boats. Here you can have raw or cooked oysters along with fish tacos, chowders and sandwiches. I highly recommend the food and the atmosphere!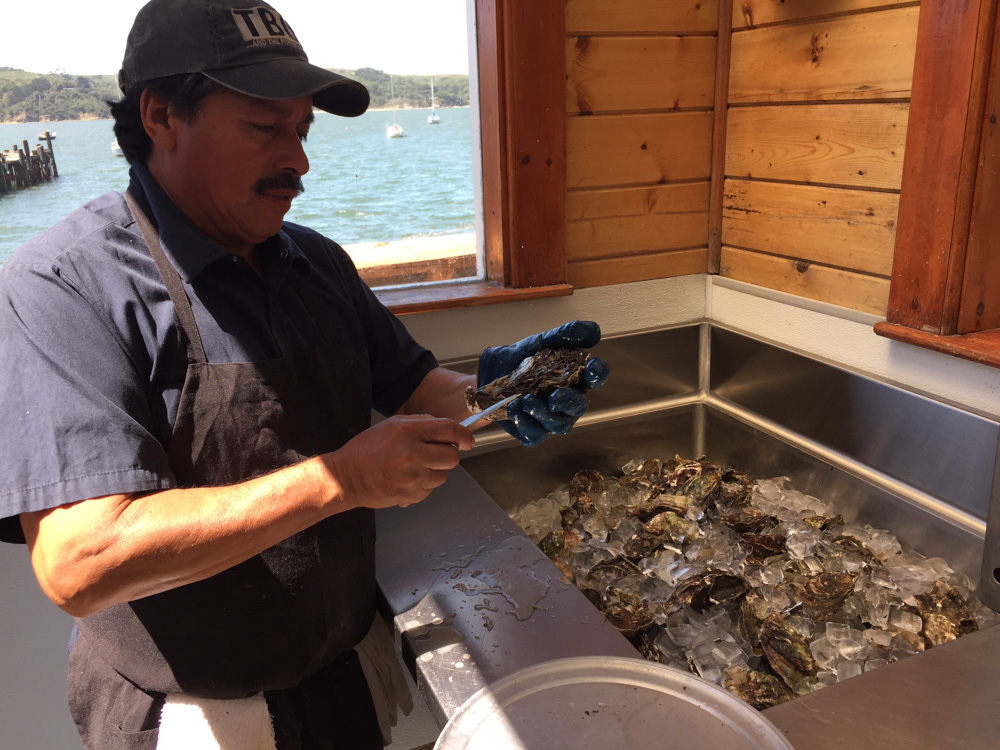 Hog Island Oyster Co.: This is their oyster farm in Marshall on Tomales Bay that services their restaurants in San Francisco and Napa. You can buy raw oysters to go that you can shuck yourself or enjoy the Boat Café for oysters by the water on the dock. Hog Island recently took over Tony's Seafood Restaurant.
Other restaurants along the water in Marshall include Nick's Cove. I recently saw a recommendation for their casual cottages on the water next to the restaurant.
If you have time, you might visit the Point Reyes National Seashore further south of Marshall and Tomales Bay.
Cowgirl Creamery: For cheese fans, this a must on your list. Located in Pt. Reyes Station, this is their original location. Here you can taste and purchase some of their popular cheeses. They also have a Cowgirl Cantina, a deli featuring breads, wines sandwiches and salads.