When you are in Tucson Make sure to get out and explore the desert in Tucson. I go every year and always enjoy seeing its beauty. Make sure to visit:
Sabino Canyon: This is always one of my favorite places in Tucson. Sabino Canyon is located at the north end of Sabino Canyon Road and is a great place to walk, hike or bike. There is a tram that will take you to the top and back. You can also ride up and walk down. The desert terrain is wonderful particularly in the Spring when the flowers are in bloom.
Saguaro National Park: This National Park is a great place to visit, and be, in the middle of the amazing saguaros. It is divided into two separate districts, Saguaro National Park West/Tucson Mountain District and Saguaro National Park East/Rincon Mountain District. On my recent trip, I really enjoyed visiting Saguaro National Park East.
Make sure if you have a National Park pass to bring it with you on your trip.  Stop at the visitors center and get a map of the 8-mile scenic loop that winds through the park. If you drive you can stop at several scenic overlooks or stop at one of two picnic areas. You can hike several of the hiking trails into the remote backcountry. You can also bike through the park.
Thanks to a friend in Chicago, I found Tohono Chul/ Gardens – Galleries – Bistro. Travel + Leisure Magazine rated it one of the ten best botanical gardens in the world. You can wander through the 49 acres of natural Tucson desert and enjoy the saguaros and sculptures throughout the grounds and its eleven gardens. Make sure to stop in the Exhibit House which contains their permanent collection of basketry, paintings, fiber arts and sculptures.  There are also curated exhibitons monthly from local artists. Art classes are offered throughout the year.
One of the highlights for me was having lunch at the Garden Bistro on the outside patio overlooking the gardens. I loved the shrimp tacos. Throughout the summer months they have live music on Friday and Saturday evenings along with food and drinks.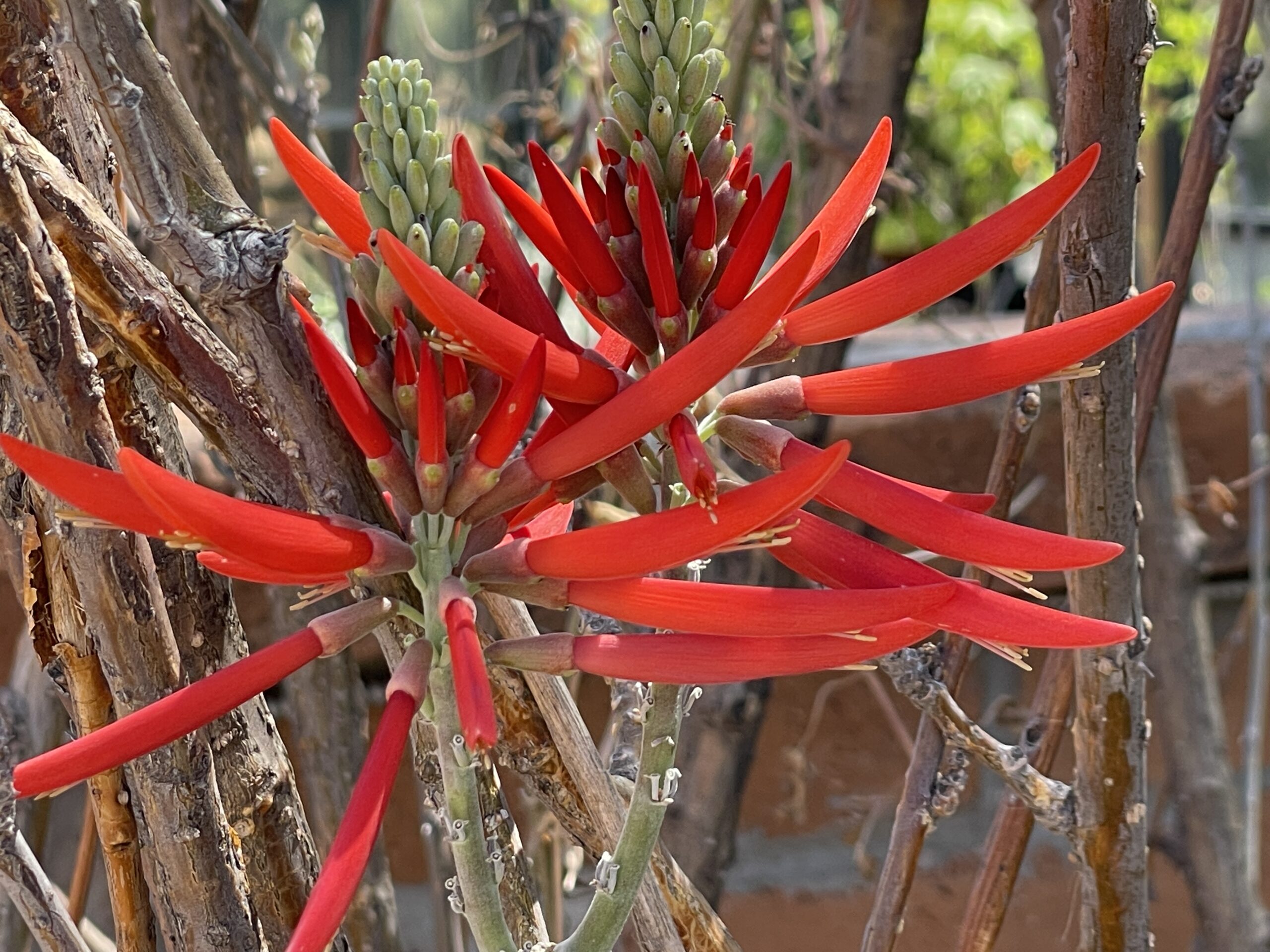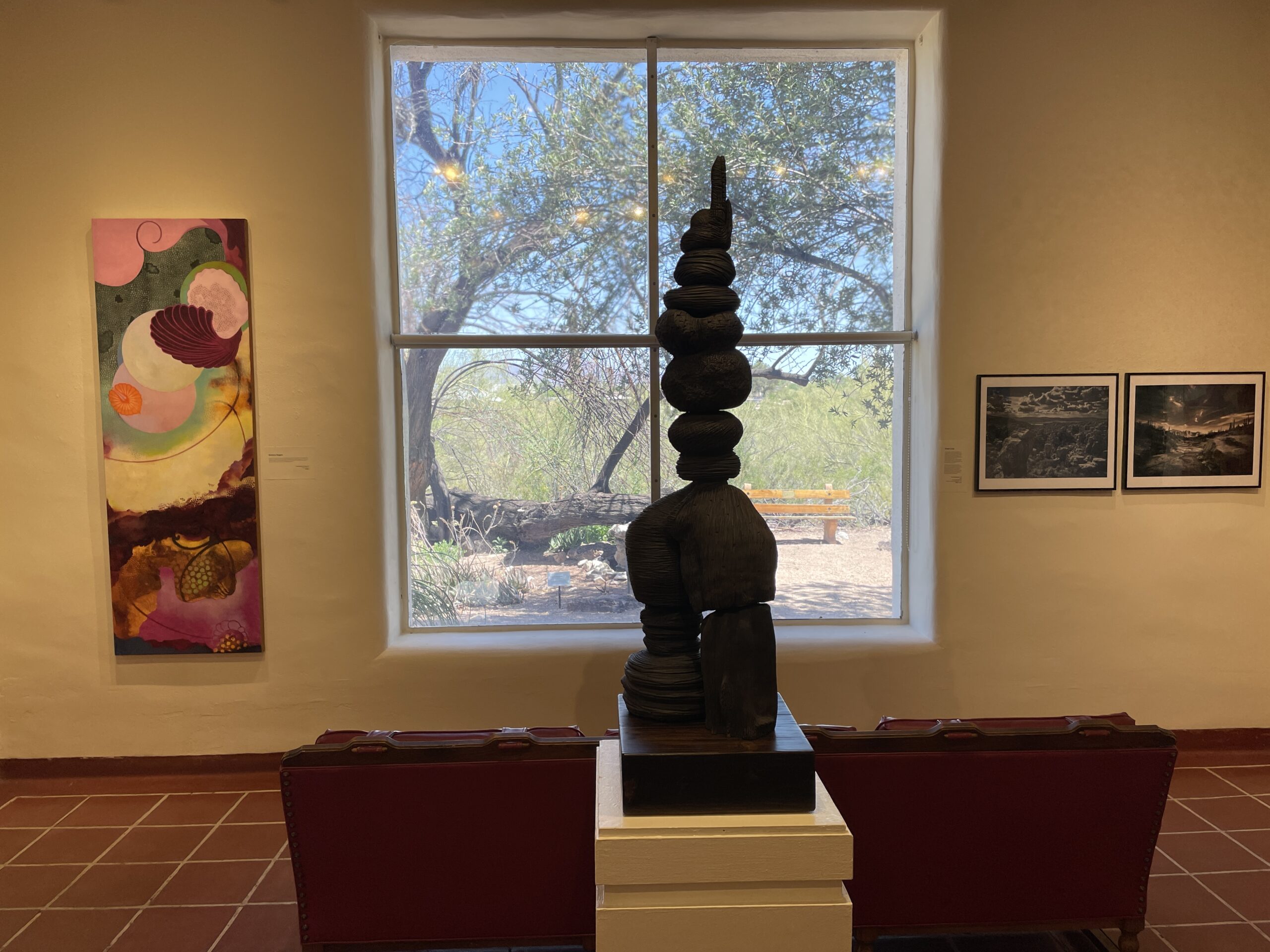 On my list to visit on my next trip is the Tucson Botanical Gardens. This is a  5.5 acre collection of 16 urban gardens  which include a Zen Garden, a Prehistoric Garden, a Barrio Garden, a Butterfly Garden, a Xeriscape Garden, and a Children's Garden. There is also Edna's Eatery where you can have breakfast, brunch or lunch with fresh, seasonal ingredients.
Arizona-Sonora Desert Museum: A highly recommended world-renowned zoo, natural history museum and botanical garden, all in one place, that has a mission of helping you understand the Sonoran Desert. There are three dining options as well.