Hyde Park is a small Hudson River town that is well-worth the visit to see its major historic sites. Make sure to focus on the Roosevelts and Vanderbilts in Hyde Park.
FDR Home and Presidential Library: One of the highlights of my trip was taking a tour of Springwood, the FDR Home. From his birth there in 1882 until his death in 1945, this was his home. Here you can see his bedroom complete with a direct phone to the White House, the living room and library, the dining room where he received the results of his presidential elections, his boyhood collection of stuffed birds and much more. It has lovely views of the Hudson River. Past guests include Winston Churchill and King George VI of England. I highly recommend booking your tour online to make sure you get the time you want.

Next to the home is The FDR Presidential Library, which has some wonderful exhibits on subjects from his elections, The New Deal and WWII. You can see his study and his actual desk from the Oval Office in the White House. Roosevelt was involved in the forming of the library as he wanted to have a place for his papers as well as for his mementos, collection of naval prints, paintings and models.  

Val-Kill: Val-Kill was Eleanor Roosevelt's private home that is today a National Historic Site. She built a small stone cottage as a way to escape from the control of her mother-in-law, Sara Delano Roosevelt. She built the cottage in 1925 and shared it with friends. She later built a larger building which became Val-Kill Industries which helped train local women in manufacturing and agriculture skills to help generate income for them. They turned out local replicas of Early American furniture, pewter pieces and weavings. It closed during the Great Depression, so Eleanor converted it into two apartments for herself and her secretary. It was a great place for her to rest from her busy life in Washington and from her many travels. She also received world leaders there including Khrushchev, Marshall Tito, Haile Selassie, Nehru, Winston Churchill and more. You can tour the home and visit the Stone Cottage which has exhibitions on the history of the property.
Vanderbilt Mansion: This National Historic Site, is an elegant Gilded Age mansion that is a must on your trip to Hyde Park. Belonging to Frederick and, wife, Louise Vanderbilt who were part of the family that got its wealth from shipping and railroads. The house was built to use as their Spring and Fall country estate and was designed in a neoclassical style with Beaux-Arts ornamentation. They loved to entertain there with lavish weekend parties and dances after a day filled with horseback riding, golf, tennis and swimming. Today, you can tour the lavish rooms and see the beautiful contents. You can also visit the upstairs bedrooms and guest rooms as well as the servants quarters in the basement. It was given to the National Park Service as a monument to the Gilded Age. Make sure to book your tour online before you go.

It also has lovely formal gardens a short walk from the Mansion.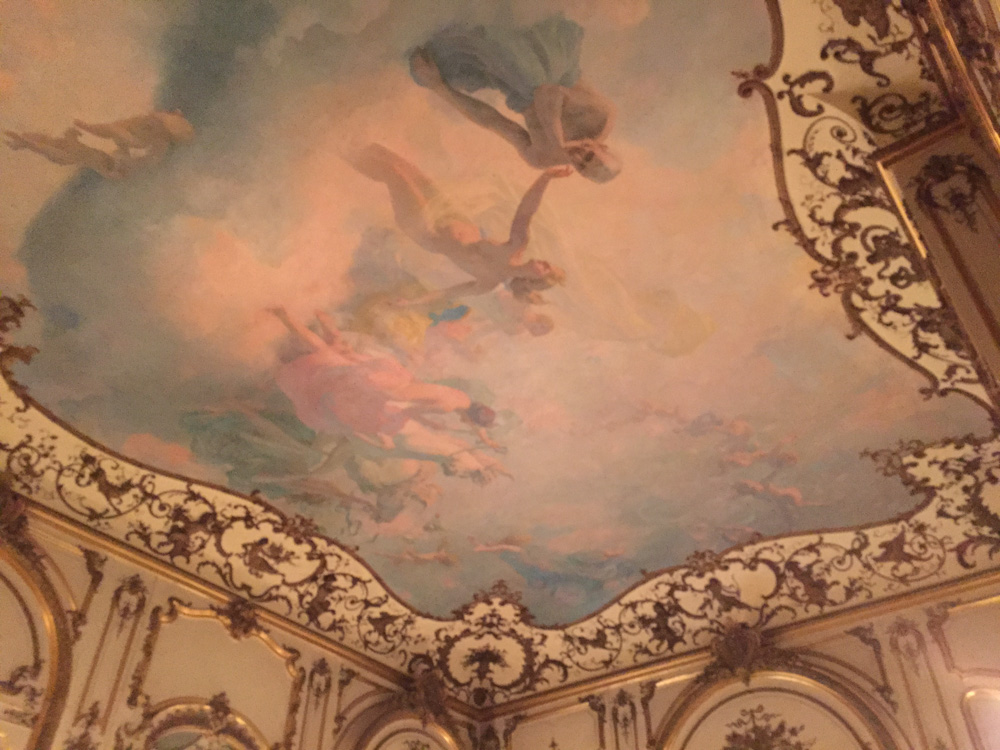 Joseph's Italian Steakhouse: Joseph's is located just outside of Val-Kil At 728 Violet Ave/Rt 9G. This is a popular steakhouse that does serve afternoon tea. The building was once owned by Eleanor Roosevelt who used to have tea there in the afternoon with guests including royal guests from England.
The Hyde Park Railroad Station from 1914 saw British Royalty, the Roosevelts and FDR's funeral train in its past.
Culinary Institute: The Culinary Institute, or CIA, in Hyde Park has a number of restaurants used to train their culinary students in the kitchen as well as in front-of-the house operations. The Bocuse Restaurant is the newest of the restaurants which recently opened and is named to honor Lyonnaise chef Paul Bocuse. It is in the space of the former Escoffier Restaurant that was the original teaching restaurant for 39 years. They also have the more casual Apple Pie Bakery, the more formal American Bounty Restaurant and the Ristorante Caterina de Medici for Italian specialties.
I loved The Bocuse Restaurant. The decor is elegant and contemporary plus there is a large window where you can watch the chefs prepare the food.
I loved talking to the students and found they were from all over the world. I had a lovely spring pea soup, a halibut entree that was beautifully prepared and a decadent chocolate dessert. I would make sure to book online before you go as they fill up during the high tourist season.
Journey Inn B&B: This is a a lovely small B&B near the Vanderbilt Mansion. I loved the design of the Metro Room where I stayed for two nights. The breakfasts, served at a long table was a fun way to meet other guests and fellow travelers. The owners, Val and Eric, were delightful and very helpful in restaurant suggestions and what to see in the area. 1 Sherwood Place.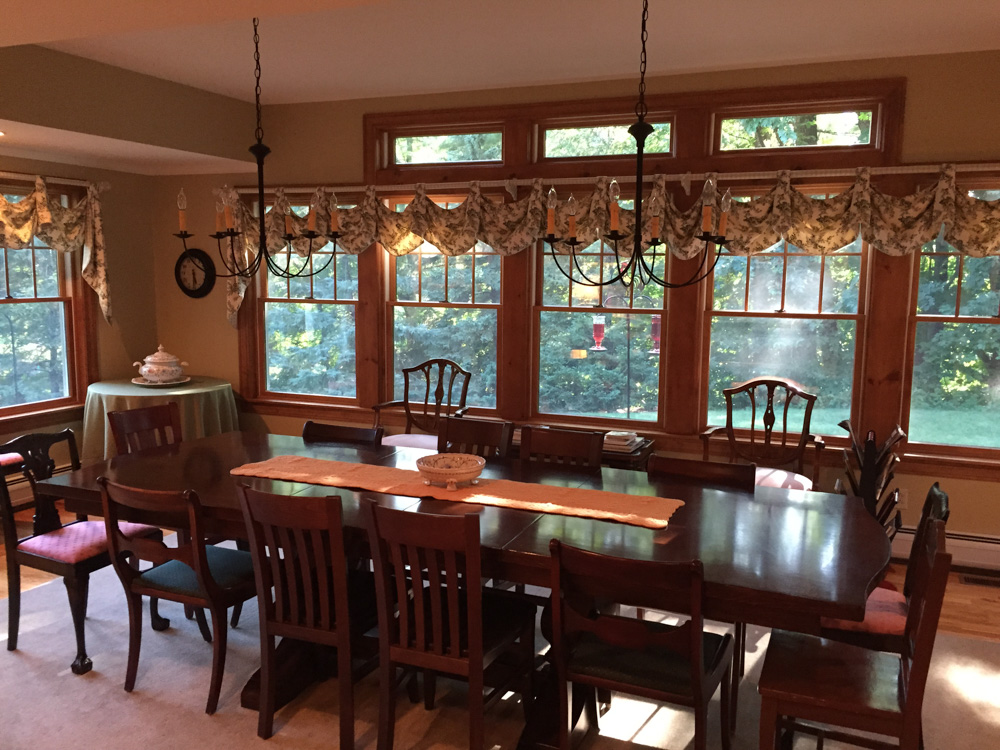 For a unique experience, you might enjoy the Walkway over The Hudson. This is a former railroad bridge connecting Highland, NY and Poughkeepsie, NY, south of Hyde Park. Unused for decades, it was opened to pedestrians and cyclists in 2009. The views from the 1.28 mile bridge are supposed to be incredible.