Previously I had only flown into Oakland. However, on my last trip I stayed in town the night before my flight back to Chicago in order to explore the city. I was very pleasantly surprised!
I recommend the:
Waterfront Hotel, 10 Washington St.: I love Joie de Vivre Hotels, and enjoyed their recently remodeled boutique hotel with a nautical decor along with waterfront views in Oakland. They also have Café Lungomare which is open for breakfast and lunch.
Jack London Square: Located in downtown Oakland along the waterfront, this is a popular square with several hotels, restaurants, entertainment venues, a wine tasting room and stores. On Sundays there is a weekly farmer's market. Jack London, the famous American author who wrote The Call of the Wild and other popular books, spent most of his childhood in the area that is now jack London Square. Make sure to visit Heinold's First and Last Chance Saloon, built in 1883 from the timbers of a whaling ship, where London made notes for his books. Yoshi's Jazz Club & Japanese Restaurant was recommended by several locals. Also fun is Plank, a gastropub, beer garden and enterainment concept including bowling and bocce ball.
Rosenblum Cellars: This is a well-known  producer of zinfandels and Rhone style wines. It recently moved its East Bay Tasting Room to a contemporary space near Jack London Square along the water in Oakland. This is a wonderful spot to sit outside and enjoy a great wine. 10 Clay St.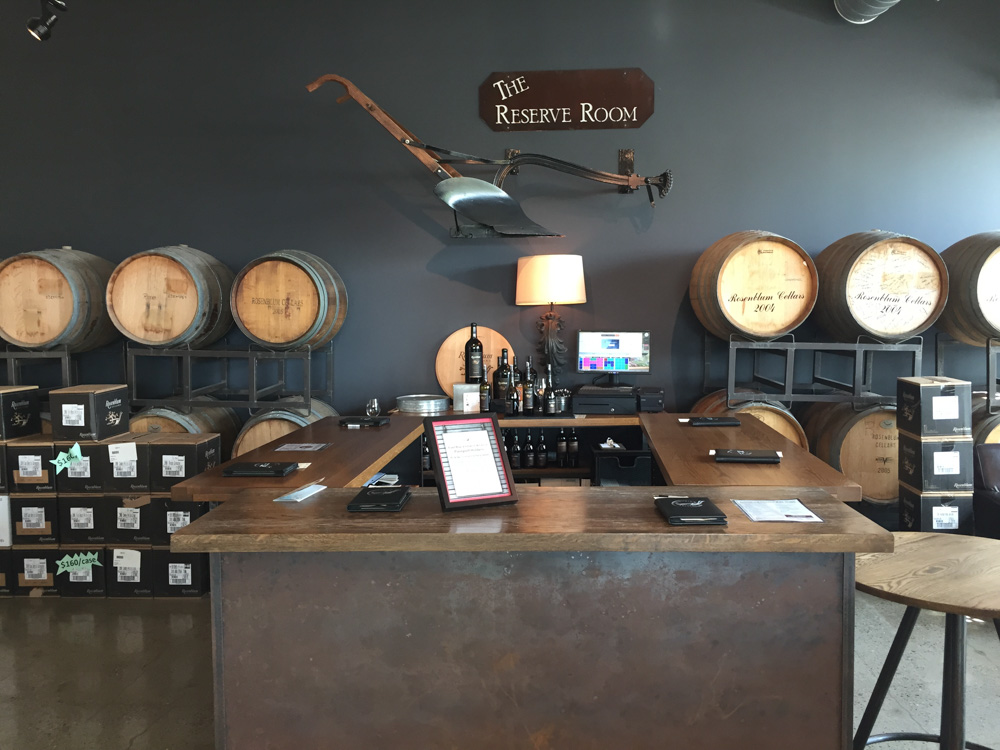 In addition to Rosenblum Cellars, there are a number of other local wineries that are part of Oakland's Urban Wine Trail. Check out their website for a map and information.
Temescal Alley: This was one of my favorite finds in Oakland. Located in North Oakland, east of Telegraph Ave. at 49th St. There are approximately 18 shops located in former stables from the early 20th century used for the horse-drawn trolleys.
Stop in at The Cro Cafe for a great latte, Curbside Creamery for ice cream and then explore some of the great shops including Standard & Strange for men's clothing and shoes, Esqueleto for jewelry, ceramics and art and the traditional Temescal Alley Barber Shop.
Chinatown: Located near 8th and Broadway is a small Chinatown, featuring traditional Chinese markets, restaurants and shops. Many Chinese started moving to the area beginning in the 1850's. I enjoyed traditional dim sum on Sunday at Peony Seafood Restaurant. You know it's good when there were large groups of Chinese with lines out the door. 388 9th St. #288.
Other restaurants getting excellent press and reviews include Duende for Spanish cuisine and tapas at 468 19th St., Brown Sugar Kitchen for soul food at 2295 Broadway and Hopscotch in uptown for American classics with a Japanese influence at 1915 San Pablo Ave. Near Hopscotch at 1825 San Pablo Ave. is Plenty. This is a casual cafe offering healthy create-your-own bowls and toasts, plus salads, pastries and coffee drinks.
Recommended by Eater.com are FOB Kitchen for Filipino Cuisine at 5179 Telegraph Ave. and the fine dining,  two-Michelin-starred Commis with its elegant tasting menu at 3859 Piedmont Ave. Next door is their more casual cocktail bar and restaurant called C.D.P. Bar. Kingston 11 Cuisine at 2270 Telegraph Ave. is known for its Jamaican cuisine and rum based cocktails.