Located in Colorado's North Fork Valley, beneath 11,400 ft. Mt. Lamborn, Paonia is known for its farms, orchards and now wineries. It is becoming known as the farm-to-table capital of Colorado.
Be sure to try the Flying Fork Cafe & Bakery at 101 3rd St.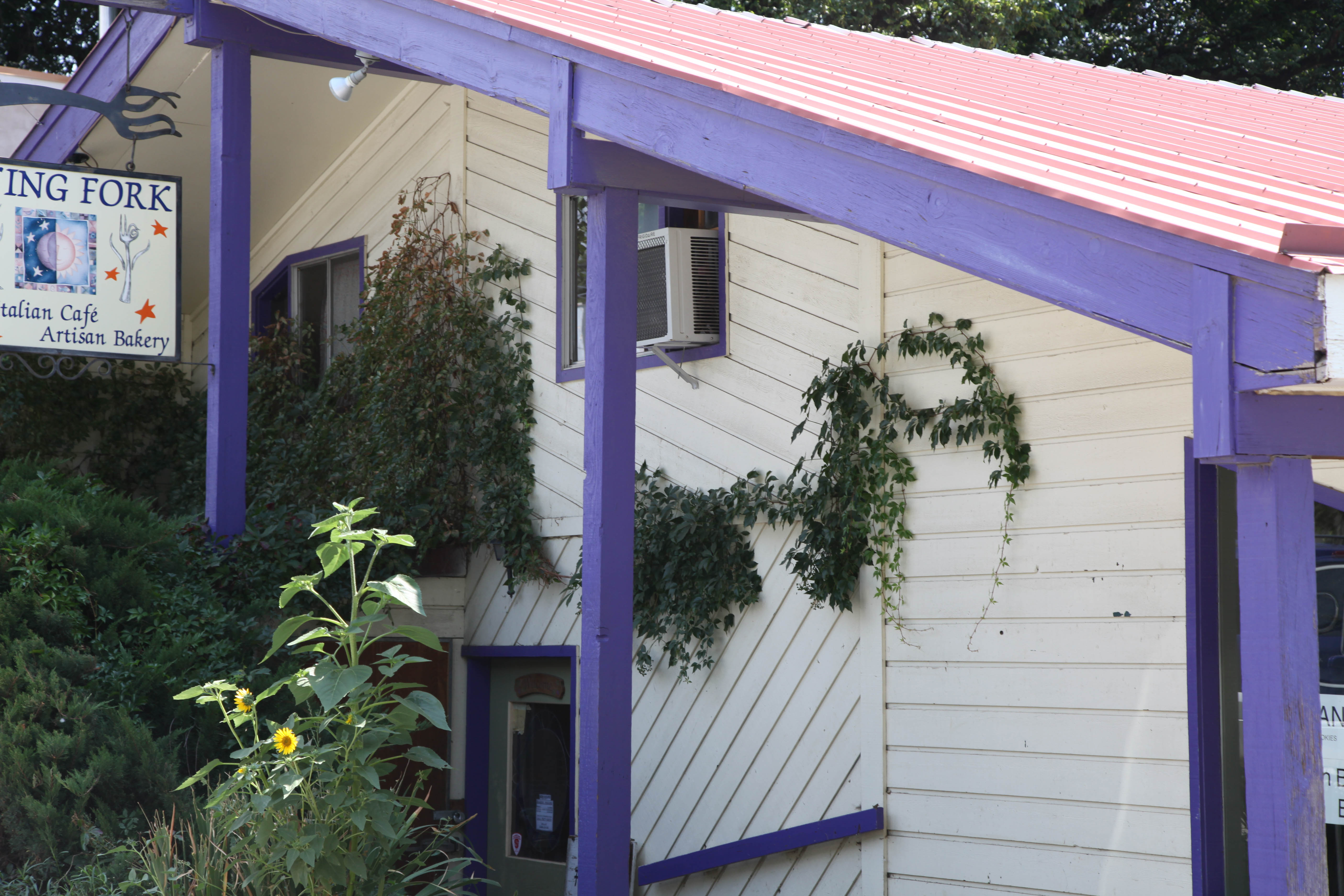 Stone Cottage Cellars, 41716 Reds Rd.: This is a small winery and tasting room that makes their wines from their own vineyard and grapes purchased from others. There is also a small stone cottage for a farm-stay experience.
Azura Cellars & Gallery: Located a short drive from downtown Paonia, this is a beautiful facility which has an art gallery and tasting room. They bottle their own wines but they purchase the grapes locally and from Palisade. The contemporary art is produced by the owners Ty and Helen Gillespie. Their reds were excellent. They recently opened a beautifully decorated guest house that can be rented while you are in town. It has stunning views of the West Elk mountains and the North Fork Valley below. 16764 Farmers Mine Rd.
Friends from Boulder recommend the Agape Farm and Retreat, a Bed & Breakfast overlooking flower, vegetable and fruit gardens, vineyards and 22 acres of beautiful clover and grass fields. 12123 Slate Point Rd.
Black Bridge Winery & Tasting Room, 15836 Black Ridge Rd. in Paonia: Here you can try one of their pinot noir, merlot, chardonnay or Riesling wines. They also have the  Orchard Valley Farms and Market where you can buy local produce from their family farm in Paonia. The peaches were excellent. Don't miss the historic bridge that spans the Gunnison River next to the property.
Hotchkiss, just west of Paonia, is where the economy revolves around agriculture and coal mines. Here you can find several wineries and farm stands as well.
Leroux Creek Vineyards & Inn: At 12388 3100 Road in Hotchkiss, this is a lovely winery that also has a small adobe-style Inn or B&B. I tried a local rose which I enjoyed on a hot August day in the valley. The French owner/winemaker also is a great chef and hosts special wine maker's dinners and other tastings and events. 
Make sure to check out the West Elks Wine Trail for a listing and map of all area wineries, tasting rooms and special events.
Another wine region is located in Delta and Montrose Counties. Cedaredge to the north has at least four vineyards and many orchards producing apples, pears, peaches, apricots and cherries. Olathe, to the south of Delta, also has three wineries.