One of the highlights of Spring Green is a visit to Taliesin. Built in 1911, this is Frank Lloyd Wright's home and studio for more than 50 years. Make sure to book your tour online before you go. There are a number of options from a one-hour Hillside Studio and Theater tour, a one-hour Life at Taliesin Tour, a two-hour House Tour, a four-hour Estate Tour and a two-hour Preservation Tour. In 2019 it was one of eight of Wright's major works added to UNESCO's World Heritage Site list.
I took the two-hour Highlight Tour where I was able to spend an hour inside Wright's house and another hour at the Hillside Studio and Theater where you can visit the drafting rooms, the stunning dining room and theater with gorgeous stage curtain used by the Frank Lloyd School of Architecture whose students currently split their time here and in Taliesin West in Scottsdale, AZ. The house was wonderful with great views and features his Asian art collection and the carpets and furniture he designed. I particularly loved seeing the nautilus shell that Wright showed Solomon Guggenheim when he came to Taliesin to discuss his proposed museum in New York. It was this shell that inspired his famous design!!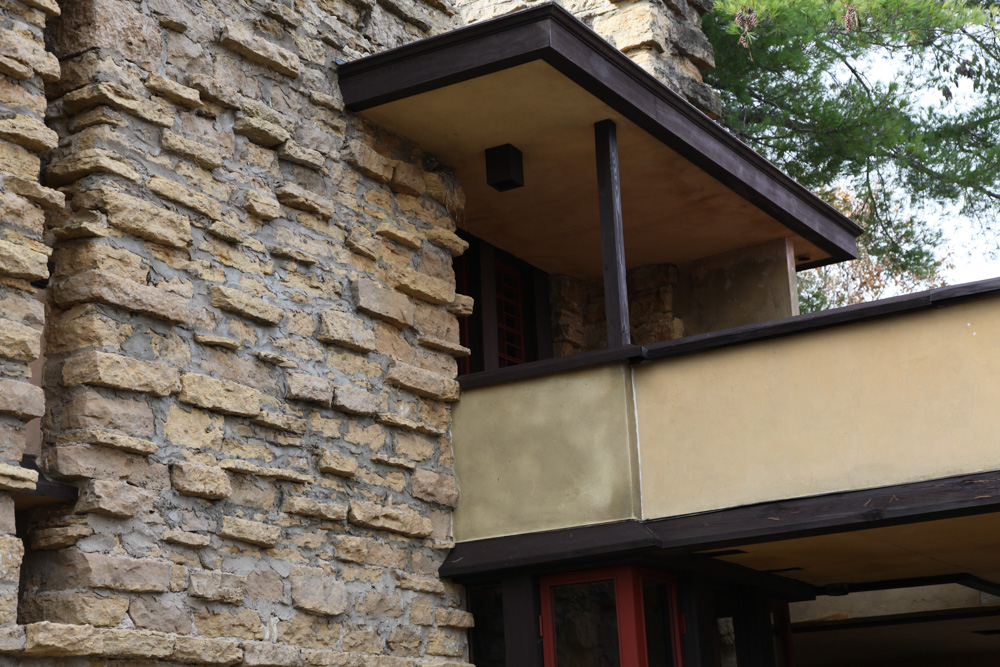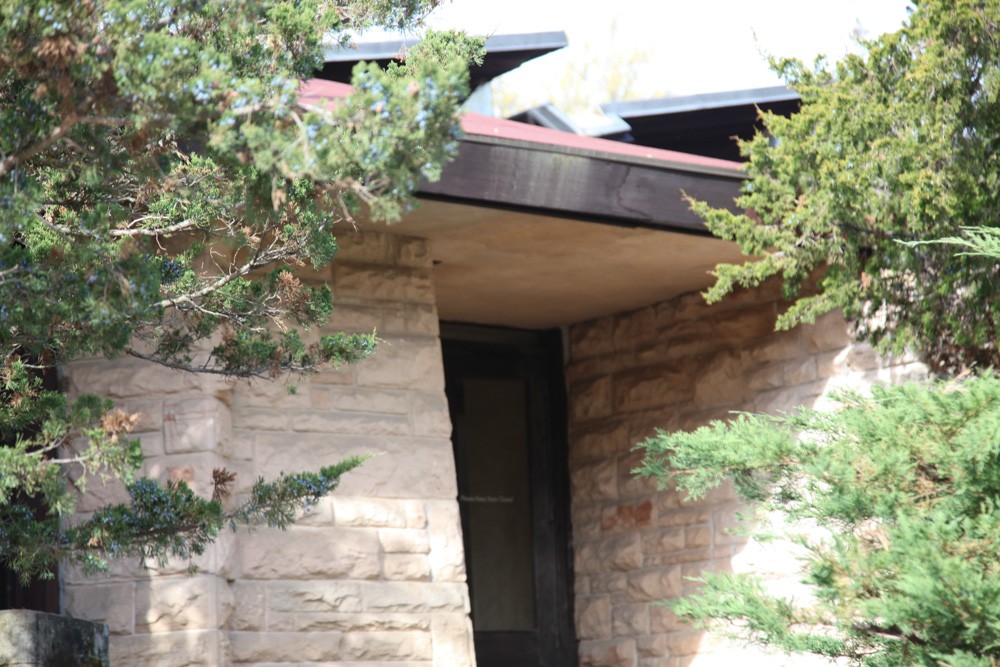 You can also see some exterior views of some of Wright's buildings including the farm buildings as you tour the beautiful grounds.
Other examples of Wright's architecture in the area include:
Riverview Terrace Cafe: This is a fine dining restaurant in the Taliesin visitors center overlooking the river below. The setting is lovely and it is the only restaurant designed by Frank Lloyd Wright. Don't miss the gorgeous ceiling.  5607 Highway C.
Wyoming Valley School Cultural Arts Center: At 6305 Highway 23, just south of Spring Green, this is a small cultural center that was designed by Wright in 1957. The space is used for performances, exhibitions, workshops and lectures throughout the year. I was able to see a photography exhibition while taking photos of the interior. It has two classrooms and a larger assembly hall that was used in the past as an elementary school.
Unity Chapel: Just south of the Visitors Center for Taliesin, on State Road T, is Unity Chapel. Commissioned by the Lloyd-Jones family and completed in 1886, it was designed by Chicago Architect Joseph Lyman Silsbee and Frank Lloyd Wright, "a young boy architect of the family who looked after its interior."