Georgetown is the former silver mining camp that was established in 1859 during the Pike's Peak Gold Rush. Georgetown and neighboring Silver Plume are part of the federally designated Georgetown-Silver Plume National Landmark Historic District. Idaho Springs, is an historic mining town where gold was first discovered in Colorado in 1859.
Idaho Springs is approximately 32 miles west of Denver along I-70 while Georgetown, and Silver Plume are located 45 miles west of Denver, also off of  I-70.  All three are fun to visit on the way to or from Denver. They are also convenient to visit from when visiting Keystone, Copper Mountain,  Breckenridge or Vail/Beaver Creek.
Georgetown has a small, historic downtown. Here you will find a number of restaurants, shops and antique stores. I recommend taking a break from 1-70 traffic and walking around town to explore.
Georgetown Valley Candy Company: At 500 6th St., this charming store is a great spot for ice cream or for candy made on site
Just west of Georgetown is Silver Plume, a small town of under 200 people, that was a former silver mining camp. Today it has a small number of historic homes and buildings.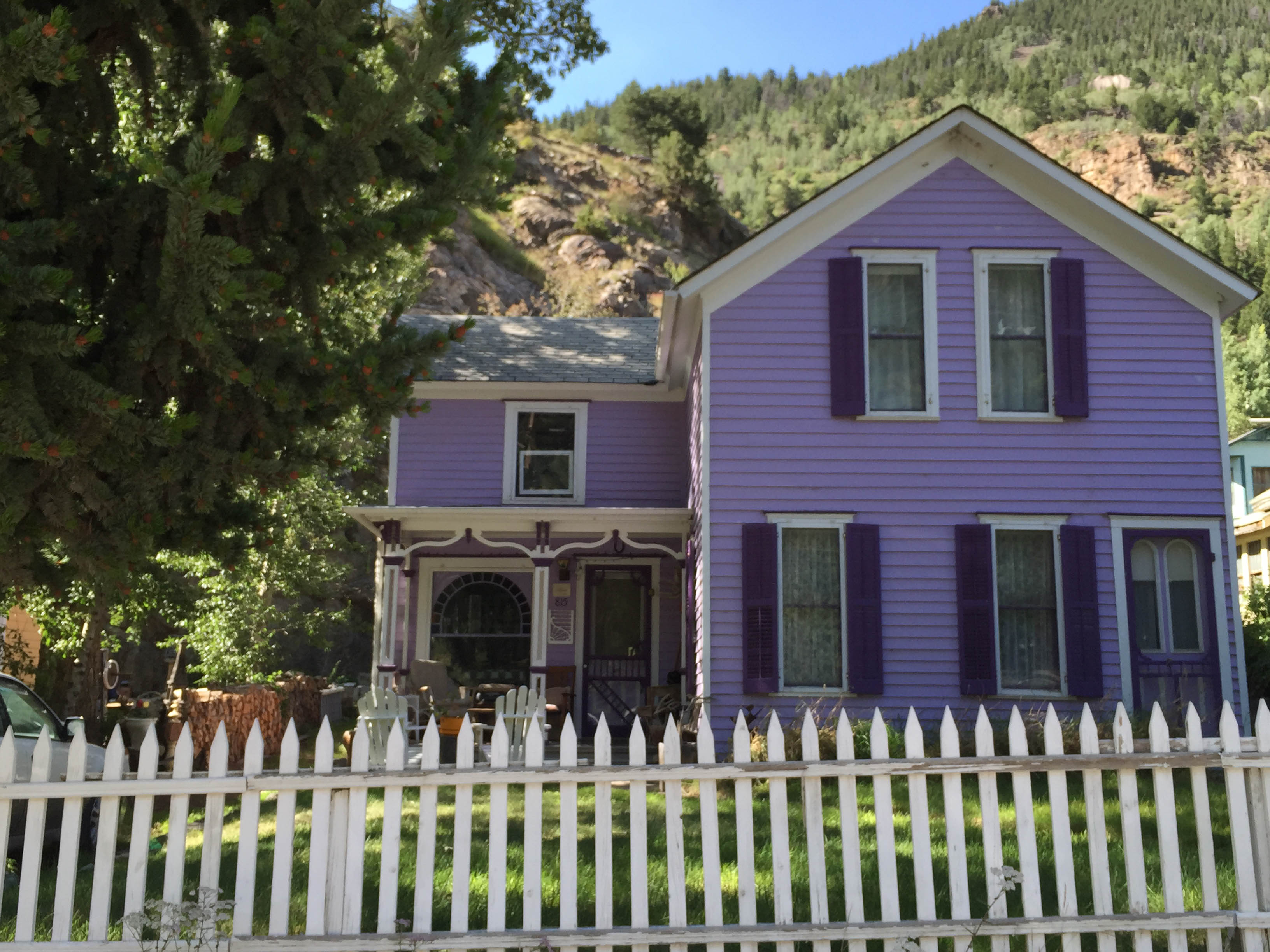 A former mining supply store and bakery building was the home of DRAM Apothecary which features handmade bitters, teas and syrups crafted using wild Colorado herbs.  You can buy these items online, but they no longer have a bar/tasting room open to the public. Their former, Bread Bar, which offers craft  cocktails, is now under new ownership and is still located at 1010 Main St.
Located in Clear Creek Canyon just off of I-70 west of Denver, I have always liked Idaho Springs and its historic downtown. Not having been in a few years. I recently stopped on my way to Beaver Creek and was very impressed with all of the new offerings on Miner Street downtown. There are many new cafes and restaurants, shops, microbreweries, distilleries and a recently opened cider mill and cafe.
I recommend the following:
Smokin' Yards BBQ: This is a local BBQ joint where the owners smoke their own meats and make their own BBQ sauces. They feature a large menu of sandwiches, ribs, platters and sides. 2736 Colorado Blvd. It is located just off I-70 on the north side of town. They also have a location in downtown Denver.
Tommyknocker Brewery: Located at 1401 Miner St. downtown, this is a microbrewery where you can enjoy a pint of their local, freshly-brewed beer or their root beer or creme sodas. They make a number of ales, lagers and IPAs. They also have a menu of pub food including burgers, sandwiches, soups and salads.
At 1617 Miner St.  is the sleek, contemporary Westbound & Down Brewery. Here they make a large number of ales, IPAs, blondes, saisons and porters that you can sample.  They also have a brewpub featuring sandwiches, salads and burgers. 
The Frothy Cup Coffee Roaster: Make sure to stop in for a coffee drink while you explore downtown. They brew their coffee on site in their building from the 1880's. I had a latte and a yummy piece of homemade cherry pie!!! 1510 Miner St.
Clear Creek Cidery & Eatery: Opened in late August, 2018, this is a new cidery and tap featuring a number of their locally brewed ciders plus food. 1446 Miner St.
The West Winds Tavern, with its log cabin facade, is a fun, funky spot for a drink. 1633 Miner St.
Silver Lake Lodge: If you want to stay nearby then you might enjoy this lodge which gets great reviews. It has eight beautifully furnished guest rooms with great views of the mountains. The restaurant at the Lodge serves breakfast, lunch and dinner. 336 Crest Drive.