Over the last few years, Downtown Knoxville has been transformed into a thriving area with historic buildings, great restaurants, hotels and shopping and many festivals and events throughout the year. Here you will find classical music, dance and ballet, opera, historic homes to tour, jazz and the Rossini Festival featuring opera, food and music in April to name a few.
Make sure to explore:
Market Square District:
Market Square is the lively, pedestrian square of historic buildings with retail stores, bars and restaurants. Here you will find:
Bliss and Bliss Home. Two stores on Market Square. The home store has some wonderful home accessories.
The Market Square Farmers Market on Wednesdays and Saturdays.
Don't miss the street art in the alley behind Market Square.
Gay Street:
Gay Street is an attractive street with great eating, shopping and cultural destinations. Don't miss:
The Tennessee Theatre: For cultural events at 604 South Gay Street.
Mast General Store: This is an old department store with candies and gift items as well as clothing, shoes and other items. 402 S. Gay St.
Art Market Gallery at 422 S. Gay:  This is an artists' cooperative gallery that you might check out.
East Tennessee History Center: History buffs will enjoy this museum covering 300 years of history from the Cherokee and pioneers to the Civil War, country music, women's suffrage, the hillbilly stereotypes and more. 801 S Gay St.
Union Avenue:
Union Avenue is an attractive small street with hotel, shopping and dining options. The highlight is the Union Avenue Books at 517 Union Ave.
Knoxville Museum of Art:
The Knoxville Museum of Art, is a small art museum in a contemporary building at 1050 World's Fair Drive and well-worth the visit. With free admission, you will see the wonderful glass works of local artist Richard Jolley. I enjoyed the excellent works of East Tennessee artists from the permanent collection and temporary exhibitions of glass and paintings
The Old City:
With many bars and restaurants, this area is a very popular spot with the locals.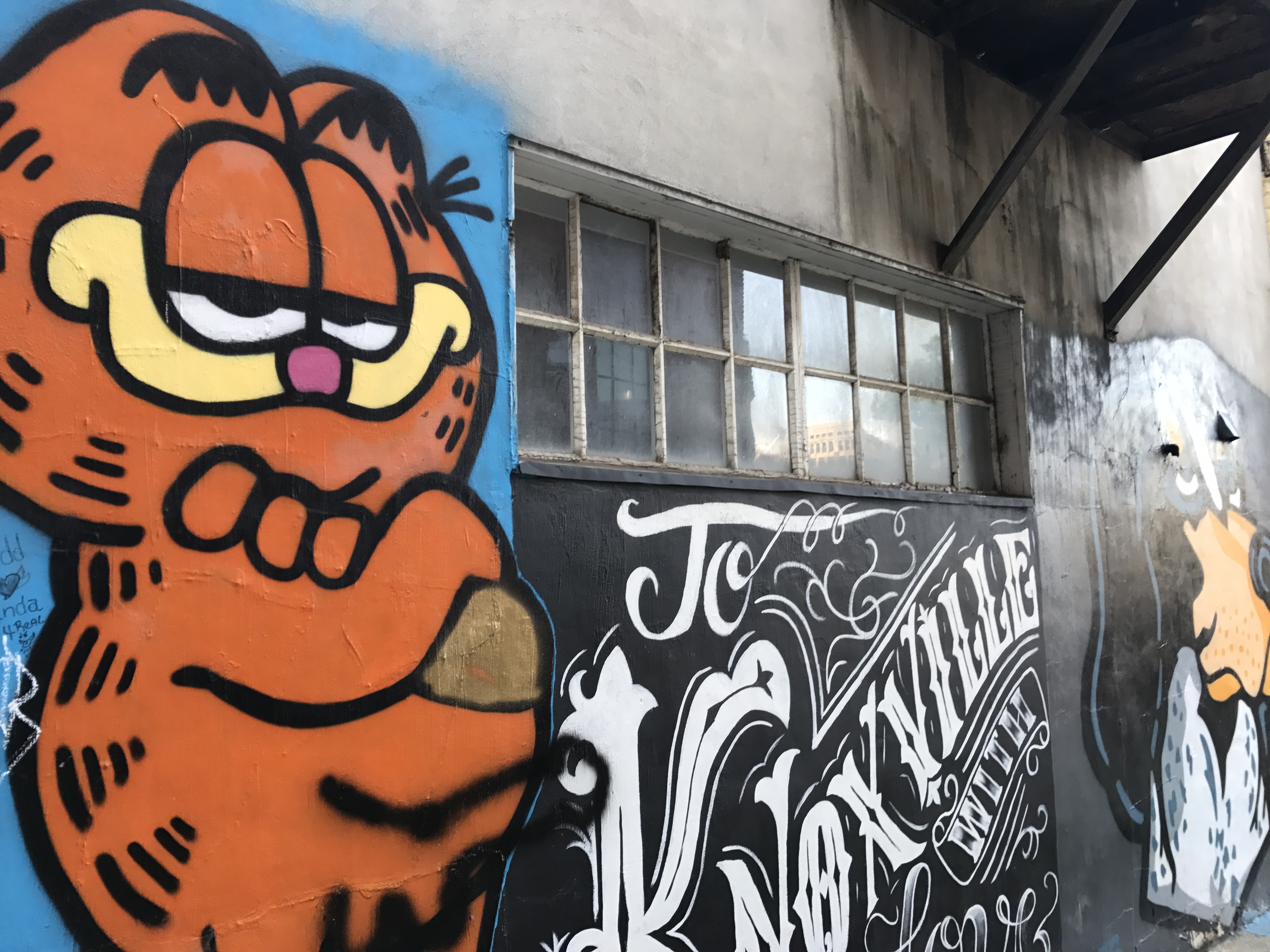 Make sure to stop in at Rala for curated goods and gifts by local and regional artists at 112 W. Jackson Ave.
The District in Bearden:
This is an area in West Knoxville along Kingston Pike with shopping and restaurants. Our top find was Bennett Galleries. This is a lovely store with art, table top, home furniture and accessories. The glass and pottery pieces are highlights. 5308 Kingston Pike.
Knoxville Ale Trail
Knoxville and the surrounding area has a burgeoning craft beer scene. Today there are ten craft breweries operating with several more planned. Please check out the website for the Knoxville Ale Trail when planning your trip for info on tastings and tours. A good way to visit a number of breweries is to book a tour through Knox Brew Tours. You visit four locations during your tour, where you are transported by small bus.
You can also check out our recommendations for beer and spirits.