One of my favorite areas of Michigan is in the countryside east of Lake Michigan. Here you can visit Three Oaks, Baroda and Sawyer.  The surrounding areas near Baroda, Buchanan and Berrien Springs have several wineries that are part of the Lake Michigan Shore Wine Trail.
With a similar climate to parts of France and Germany, my original perception of Michigan wines years ago was that they were very sweet and not my favorites. Since then, the number of wineries has grown tremendously and they have started producing many more drier wines.  I was pleasantly surprised with the quality! It is a fun experience to visit a number of the tasting rooms.
Make sure to visit:
Free Run Cellars, 10062 Burgoyne Rd. in Berrien Springs:  This winery produces a variety of whites and reds.  I tried several of the reds and their rosé. My favorites included the Syrah which was one of the the driest and smoothest.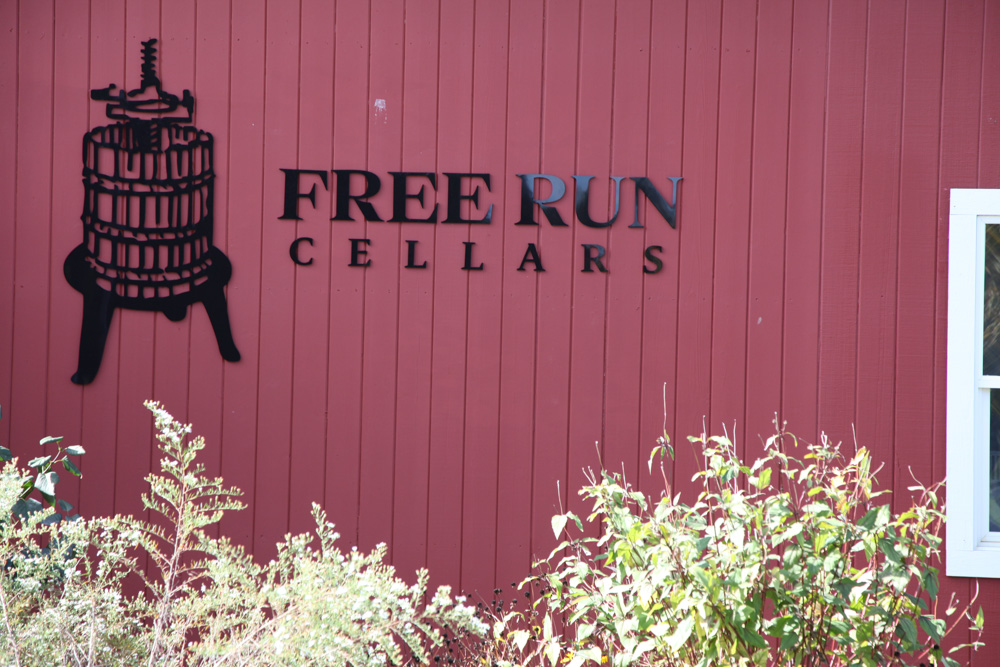 Gravity at 10220 Lauer Rd in Baroda MI: Gravity had some of my favorite wines that I tasted on my recent tour. I tasted four wines. The white was paired with cheese and the reds with chocolates. The flight included a Pinot Gris and a Cab Franc. My favorite was the Cab Franc. The tasting room was attractive and it had a lovely outdoor space overlooking the property and nearby pond.  Perfect on a beautiful Fall day with changing leaves!  They offer six reds, six whites along with a fruit wine and a cider.
Hickory Creek Winery, at 750 Browntown Rd in Buchanan MI: I enjoyed tasting their reds of which they produce four. The Cab Franc was my favorite. They also produce six whites and two rosés.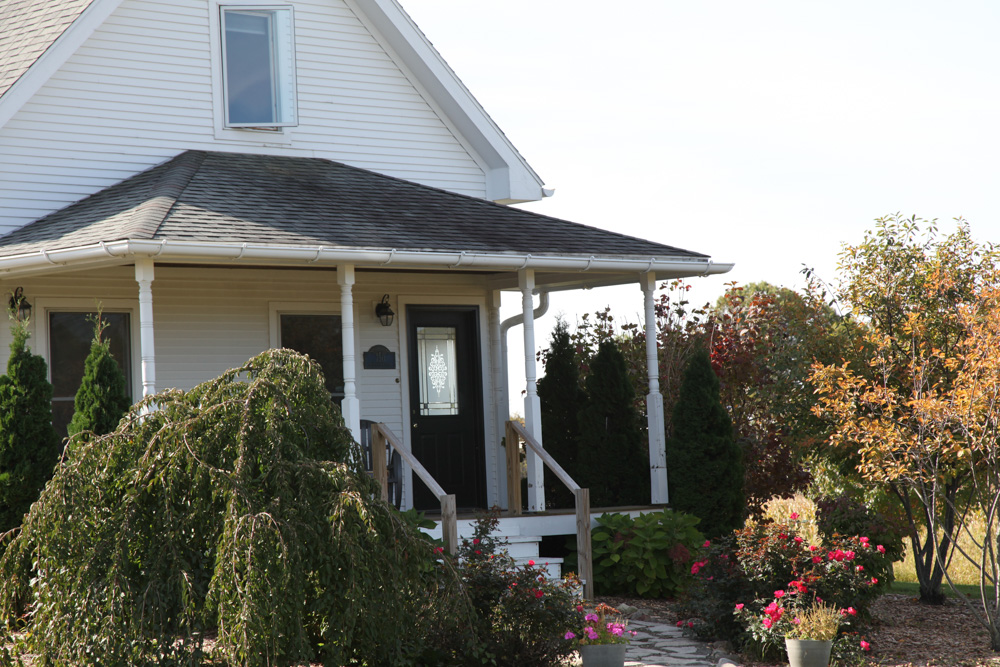 Lemon Creek Winery, at 533 E. Lemon Creek Rd. Berrien Springs: This Winery has a farm stand where you can buy their red raspberries, peaches, plums nectarines, blueberries, cherries, apricots, grapes and apples. You can also pick your own peaches, grapes and apples in season which can be a fun family outing.
The tasting room offers tastings of their dry whites, sweet white, dry reds, dry rose, semi-dry reds, semi-sweet reds, sparling wines and ice wine.  I liked the Meritage blend of Merlot, Cabernet Sauvignon and Cabernet Franc and their Cab Franc.
Round Barn Winery, Distillery and Brewery, 10983 Hills Rd. in Baroda MI: This popular winery and tasting room can be very busy on weekends.  There is food available at the Round Barn Grille along with entertainment on weekends. Here you can taste their sparkling whites, dry whites, semi-dry whites, fruit wines, dry reds, semi-dry reds and dessert wines. You can tour Divine Spirits on the property which is a distillery that makes a bourbon, a silver rum,  a hand-crafted vodka and their Black Walnut Cream which is their version of an Irish Cream.
Tabor Hill Winery & Restaurant, 185 Mt. Tabor Rd in Buchanan MI:  This was one of the first wineries in the area. You can taste one of their sparkling wines, rosés, dessert cherry wine,  dry reds, dry whites or semi-sweet whites and reds plus tour the winery.  One of the highlights is the attractive restaurant, open for lunch and dinner, that features seasonal ingredients and overlooks the vineyards with both indoor and outdoor seating.  You can also buy their line of artisanal chocolates.
Baroda Founders Wine Cellar:  Located in downtown Baroda, they offer tastings of their red and white wine offerings.  8963 Hills Rd.
I didn't stop, but Domaine Berrien Cellars, is known for its Syrah and Rhone varietals such as Viognier, Marsanne and Rousanne. They grow 21 varieties of grapes on 40 acres of vineyards. It is located at  E. 398 Lemon Creek in Berrien MI near Lemon Creek Winery.
My newest recommendation from my last trip is Dablon Winery & Vineyard. They are an estate winery glowing and making a number of dry whites, reds, and rose and sparkling wines including Cabernet Franc, Cabernet Sauvignon, Carmenere, Malbec, Merlot, Petit Verdot, Pinot Noir, Syrah, Tannat, Chardonnay, Pinot Grigio and Riesling. They also make some sweet wines, though they specialize in dry reds. I particularly liked their Pinot Noir!  Their tasting room is one of the nicest in the area. 111 W Shawnee Rd, Baroda, MI.
On the way home to Chicago, I stopped by the Round Barn Tasting Room in Union Pier, MI, right off I-94 at Exit 6. Not only is this a tasting room for Round Barn Winery – Distillery – Brewery, but for their sister wineries of Tabor Hill and Free Run Cellars which I have visited and mentioned above. I bought some of their seasonal pumpkin ale, from the Round Barn Brewery, which I enjoyed at home!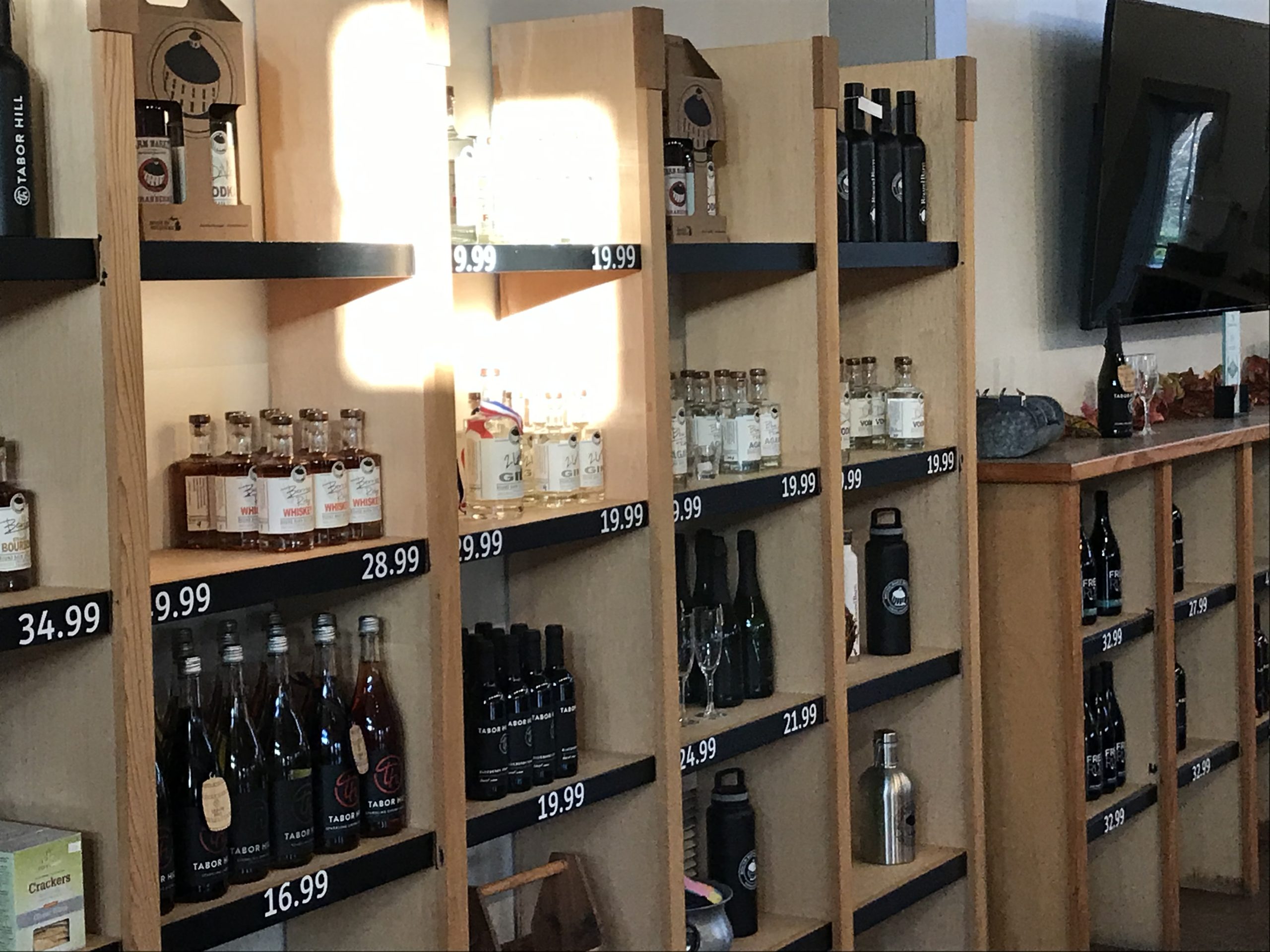 Next door is the tasting room for the St. Julian Winery, the oldest and largest winery in the state located in Paw Paw, MI. It produces wines, sparkling wine, sparkling juices, spirits and cider.