Lambertville
Across the Delaware River from New Hope PA on the New Jersey side is historic Lambertville which was founded in 1705 and incorporated in 1849.  It is a great spot to wander and explore some wonderful antique stores and some great restaurants.
Don't miss:
Brian's at the Grill  (formerly Hamilton's Grill Room): A very good restaurant that has both indoor and outdoor patio seating. I enjoyed a wonderful tuna steak with green beans, rice and a corn salsa plus an arugula, prosciutto salad with figs, blue cheese and a fig reduction dressing.  My friend had a cold beet soup and wonderful scallops.  8 Coryell St.
Across from Brian's at the Grill is The Boat House bar. Popular with locals, it is filled with nautical memorabilia. 8 1/2 Coryell St.
I love casual cafes and diners. For a fun spot in downtown Lambertville, make sure to visit Sneddon's Luncheonette at 47 Bridge St. for breakfast or lunch.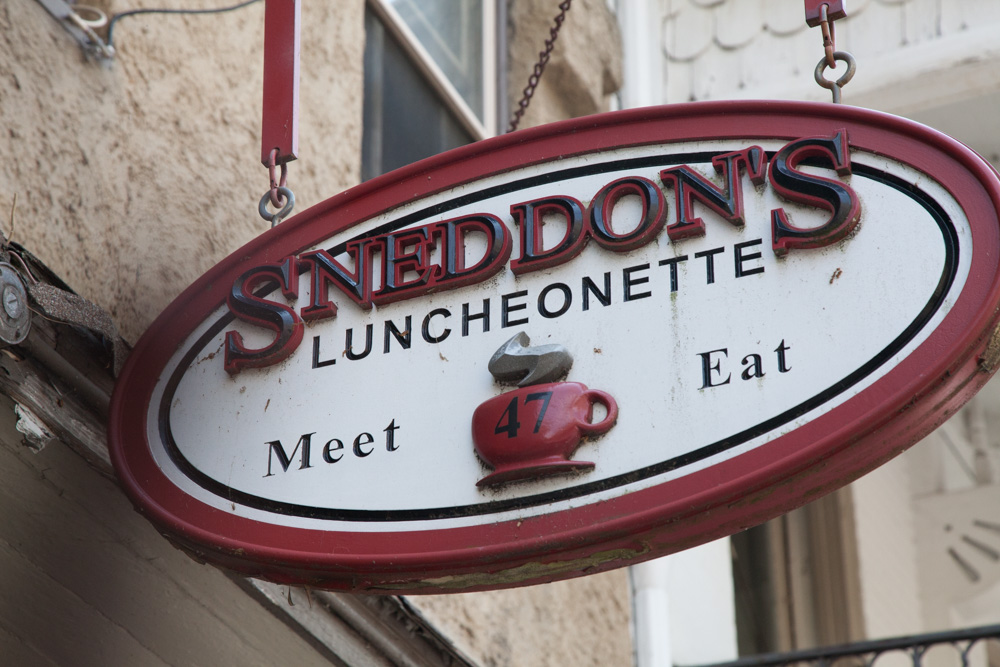 Owowcow Creamery  is great for ice cream with unusual flavors.  237 N. Union.
For coffee downtown, I suggest Lambertville Trading Company at 43 Bridge Street.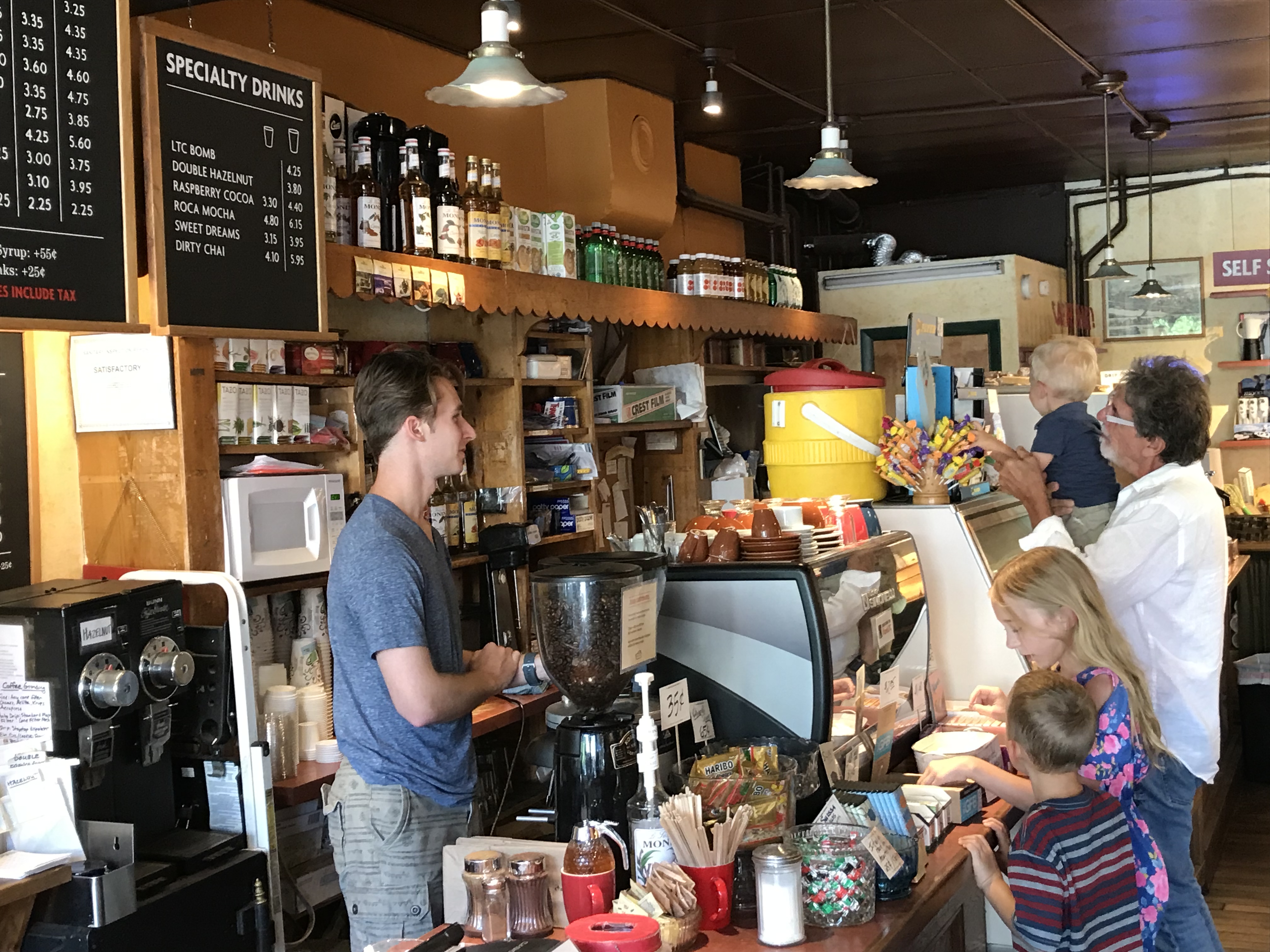 Another great option for coffee just north of downtown is Rojo's Roastery at 243 N. Union St. where they roast their own coffee onsite.
Next door is Liberty Hall Wood-fired Pizza which Bon Appetit Magazine named as one of America's Favorite Neighborhood Restaurants in 2018. 243 N. Union.
Another place to try is the Broadmoor Restaurant, for fine dining, at 8 N. Union St.
Broadmoor Restaurant
Reinboth Home and Garden, 45 Bridge St.:  An attractive store with contemporary home furnishing and accessories.
Bucks County Dry Goods, 5 Klines Ct.:  A fun store for womens apparel, jewelry, artwork, accessories and mid-century furniture.
MiX Gallery, at 10 N. Union, for mid-century design and antiques, vintage handbags and clothing.
Lambertville is a short drive from Princeton, NJ and an easy day trip from the Jersey Shore, Philadelphia and NYC.  But if you want to stay in town, the Lambertville House gets good reviews. Local friends love the Lambertville Station Restaurant and Inn. Their rooms are excellent and they have several good dining options.
For history buffs, just south is the Washington Crossing State Park, where you can see the spot where General George Washington and the Continental Army troops landed after crossing the Delaware River during the Revolutionary War on December 25, 1776.  They went on to the Battle of Trenton, The Second Battle of Trenton and the Battle of Princeton.
Frenchtown
The small, charming town of Frenchtown, NJ is 21 miles north of Lambertville and also on the Delaware River. You can  easily combine a visit here with your trip to Lambertville. It is 1.5 hours from Philly and NYC.
It has a small downtown with a number of shops, cafes, galleries and restaurants along Bridge St.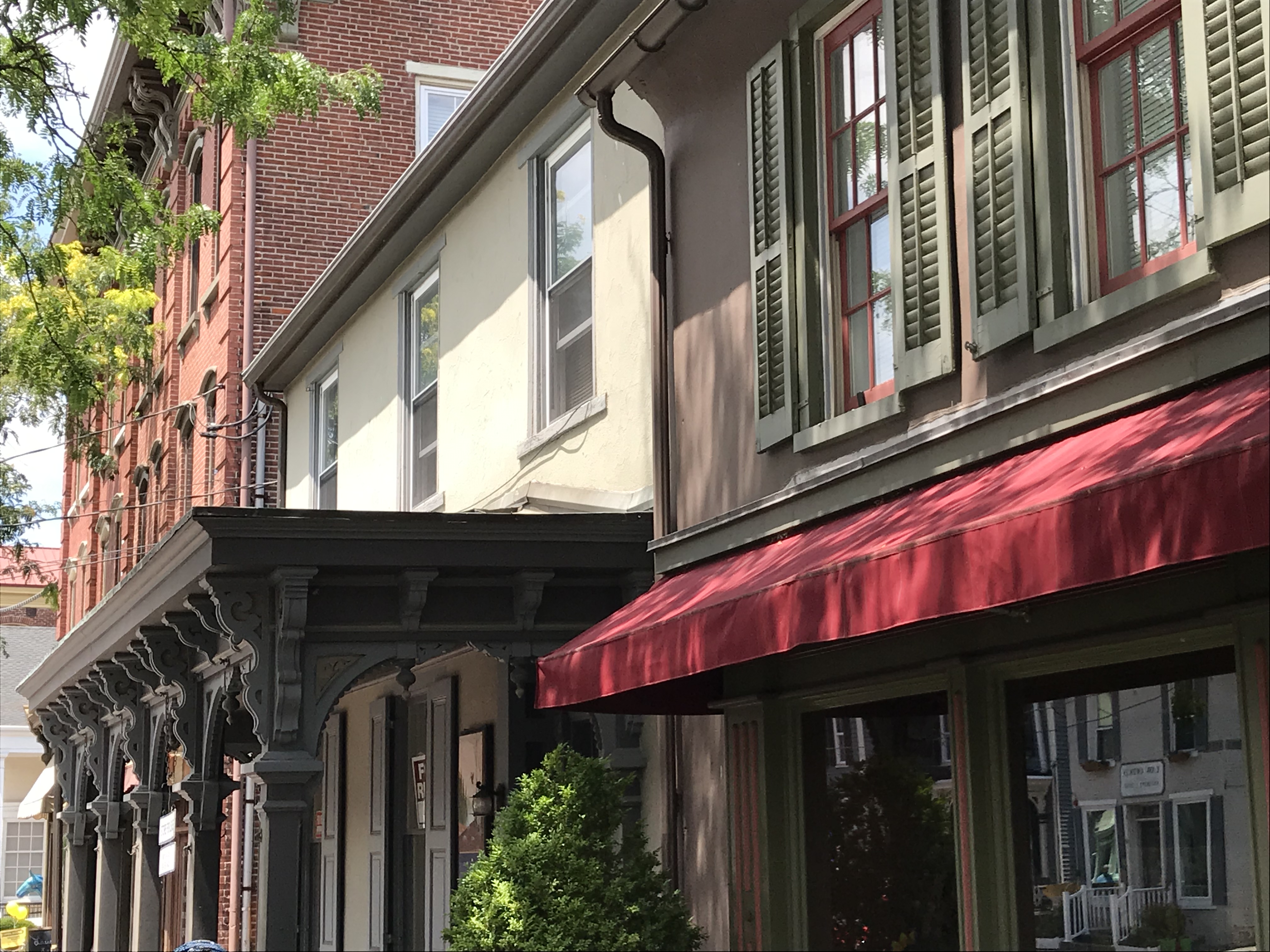 My recent finds include:
Early Bird Espresso & Mercantile at 33 Bridge St. is good for coffee, tea, pastries and other food items. Libby Beans Chocolatier at 43 Bridge St. has excellent chocolates and gellato!
The Bridge Cafe is a casual spot along the river with burgers, sandwiches, salads plus coffee, pastries and breakfast items. 8 Bridge St. Across the street is The Frenchtown Inn is currently a popular restaurant with both indoor and outdoor seating. It is located in a former hotel building from 1838.
Make sure to visit The Book Garden, an indie bookstore at 28 Bridge St.  I had heard that author Elizabeth Gilbert, of Eat, Pray, Love fame lived in Frenchtown with her husband and that they had opened an Asian import store called Two Buttons. I had wanted to visit it, but heard that they had separated and that the store had closed. Now divorced, she still lives in Frenchtown and continues to write there. The Book Garden has all of her books in stock along with other best sellers, children's books and used books.
South of Bridge St. is the popular Lovin' Oven, farm-to-table, restaurant that is located in a former manufacturing warehouse at 62A Trenton Ave. Having read great things about it, I decided to head their first for Sunday brunch. It did not disappoint. I had a wonderful omelette made with locally foraged chanterelle mushrooms that had been found by my waitress. It is popular, so make sure to go early to get on the list.
Formerly next door is the ArtYard  which is an art center and performance space that has rotating art installations. It has moved to a new location at 13 Front St. in May, 2021.
I just saw a segment on CBS This Morning Saturday about a restaurant in Milford, NJ, four miles north of Frenchtown. It is Canal House Station Café and Restaurant. It was opened by Melissa Hamilton and Christopher Hirsheimer, James Beard Award winning cookbook writers. They have a culinary, photography, and design studio called Canal House. where they have published a number of cookbooks include many featuring seasonal recipes. They love cooking and offer their Sunday Dinners in the restaurant located in an old, rustic train station at 2 Bridge Street.