Liberty is a Kansas City suburb with a charming, historic downtown and square. It is a great spot to walk and explore.
I recommend:
Hammerhand Coffee: Formerly located at the corner of  Main and Franklin in downtown Liberty, this coffee shop is relocating to a new location at 249 W. Mill St. They feature coffee, tea, beer and wine.  
Ginger Sue's: I met a friend for lunch at this casual cafe just off the square and loved the salmon benedict. They have a large menu of breakfast and lunch items. There are two other locations in the Kansas City metro area. I would definitely go back!!
La Costa Mexicana, at 5 East Kansas St., is a casual restaurant on the Square in downtown Liberty.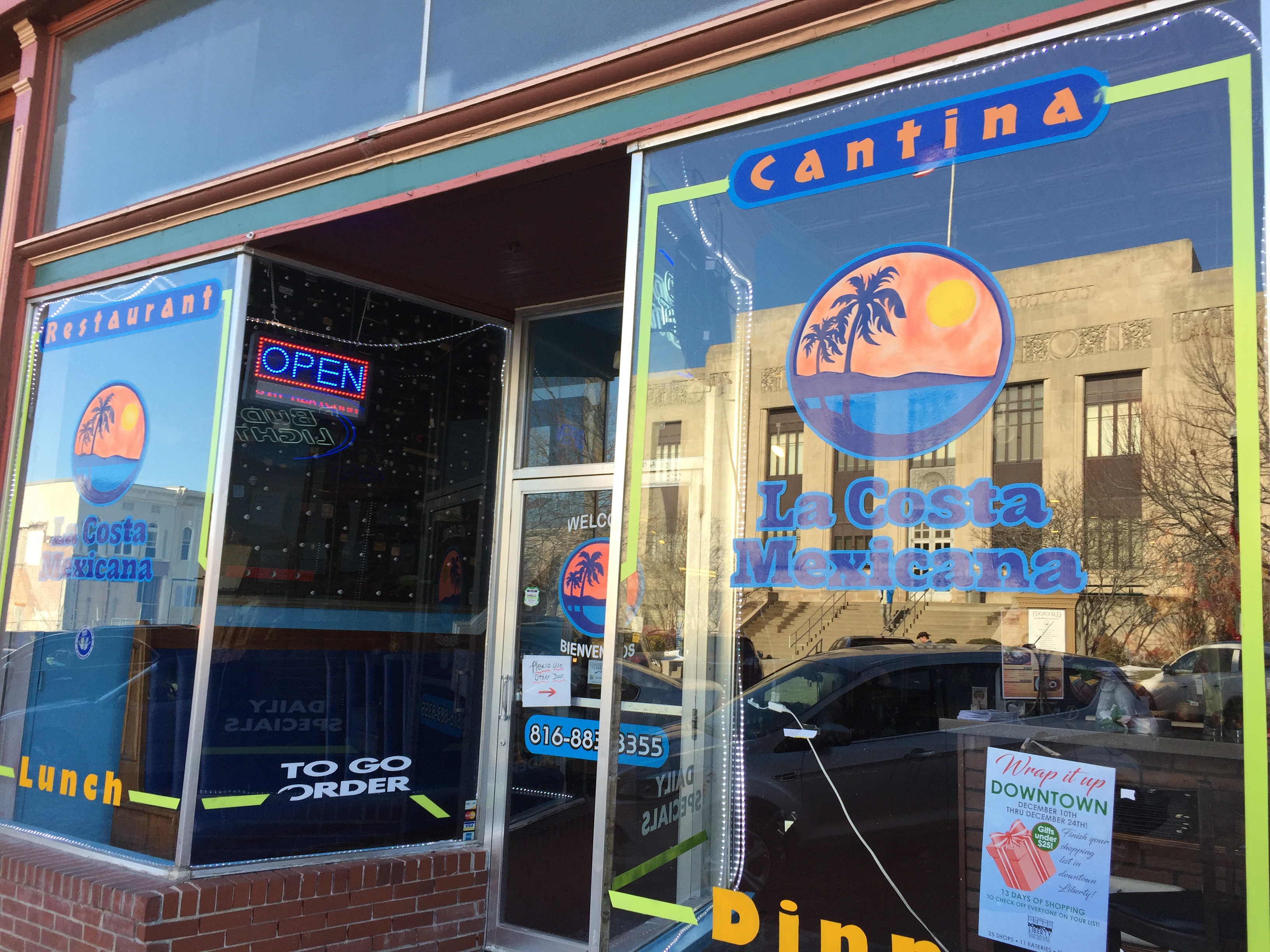 Petals & Potpourri: At 1 E. Kansas St., this small boutique features attractive home accents and gifts.
Jesse James: This is Jesse James territory. He was the famed bank robber. In Liberty there is the Jesse James Bank Museum at 103 N. Water St. This is a former bank building, now museum, that looks exactly like it did in 1866 when Jesse James and the infamous James Gang robbed the bank on February 13th.
His birthplace is north in Kearney, MO and the home where he was shot by Robert Ford and died, is now a museum in St. Joseph, further north.
Belvoir Winery, 1325 Odd Fellows Rd., just south of downtown Liberty off of Highway 291: The tasting room is located in the historic Odd Fellows Home from the early 1900's. The Independent Order of Odd Fellows (I.O.O.F.) is one of the largest fraternal and benevolent orders in the United States. The chief purpose of the Order of Odd Fellows is to give aid, assistance, and comfort to its members and their families. This historic building is a popular wedding and event space as well.
The winery produces a number of sweeter white and dessert wines along with a number of full-bodied and medium-bodied red wines. I enjoyed the Norton which is a popular varietal in this area. Missouri Chambourcin is used in some of its blends as well.
In nearby, historic, Excelsior Springs, The Elms Hotel and Spa is a great spot for a quiet, getaway weekend. Here you will find newly renovated rooms, a dining room, bar, cafe featuring coffee, sweets and pastries and spa featuring several treatment options and packages.
The story of The Elms begins with the discovery of healing mineral waters in Excelsior Springs in the late 1800's. The original hotel, from 1888, burned down and was replaced by the second hotel that opened in 1908 and later burned down as well. The current hotel was opened in 1912. President Harry Truman was a past guest. It closed for several years in the 1970's but again reopened. It was closed in 2011, renovated and reopened again in 2012.  Even if you don't stay there, stop in for a bite or cup of coffee and see the historic property. 401 Regent St.
From the hotel, you can walk through the small downtown business district. I read that Ray's Diner, from 1932, is a fun, casual spot for breakfast and great burgers at 231 E. Broadway Ave.