Lincoln Park is one of Chicago's best neighborhoods with wonderful restaurants, great shopping and home to some of the best theater in the city. Here you can find casual taverns to three starred Michelin restaurants. There are a number of residential streets with historic architecture, which are well-worth a visit as well.
Armitage Avenue is a great place to start. Here you will find:
Butcher & The Burger: Located at 1021 W. Armitage, this is a good casual, local's  spot for burgers including turkey, salmon and bison. Stop in after you walk the nearby stores. They have both indoor and outdoor seating.
Located at 901 W. Armitage is the recent opening of the third Maison Parisienne French Café. They have a great selection of pastries, croissants, baguettes, macarons, sandwiches, quiche lorraine or croque-Monsieur. You can dine in, take out as well as buy French products including jams, jellies and mustard. The tomato goat cheese quiche was excellent as was the almond and pear tart.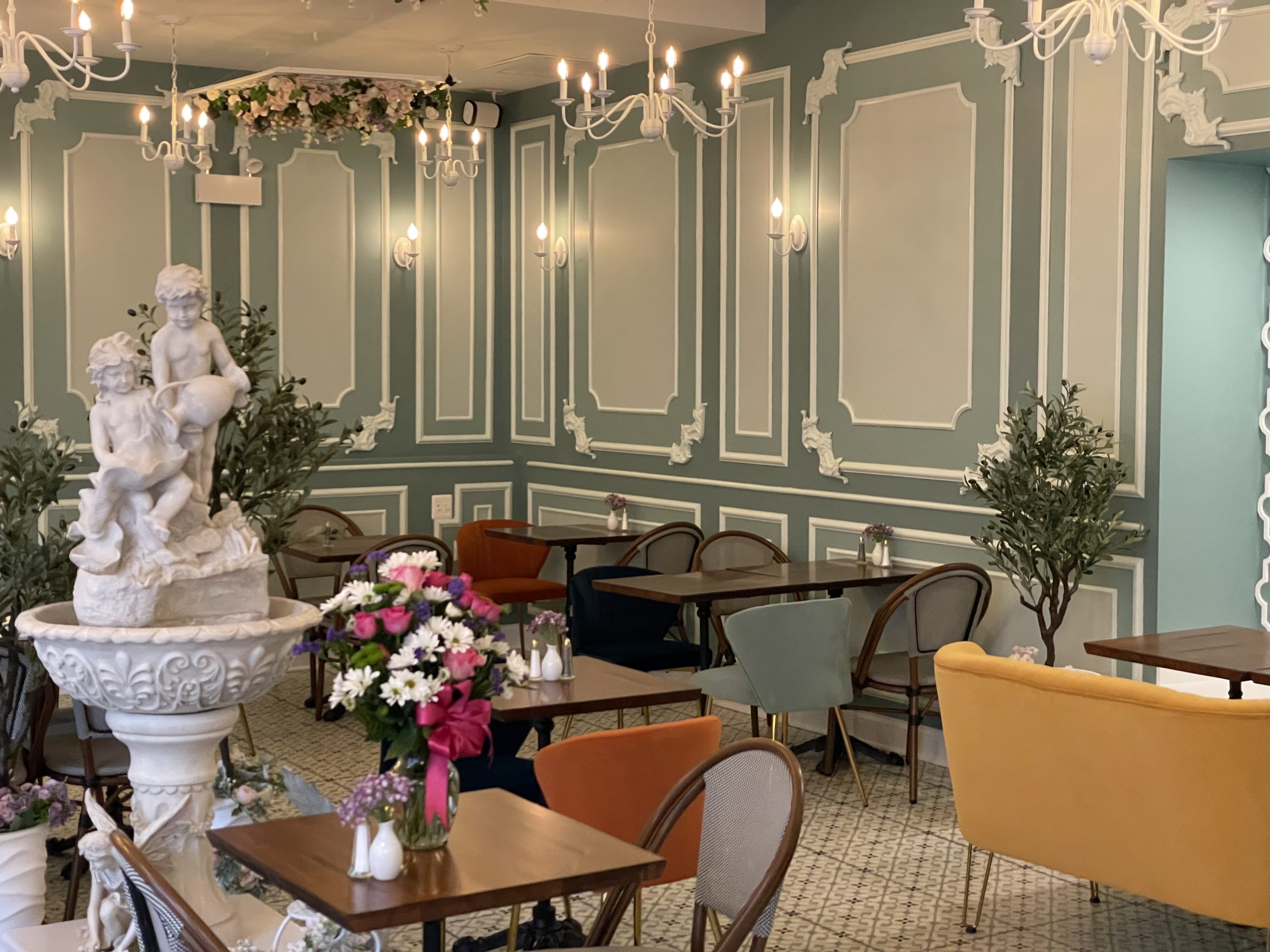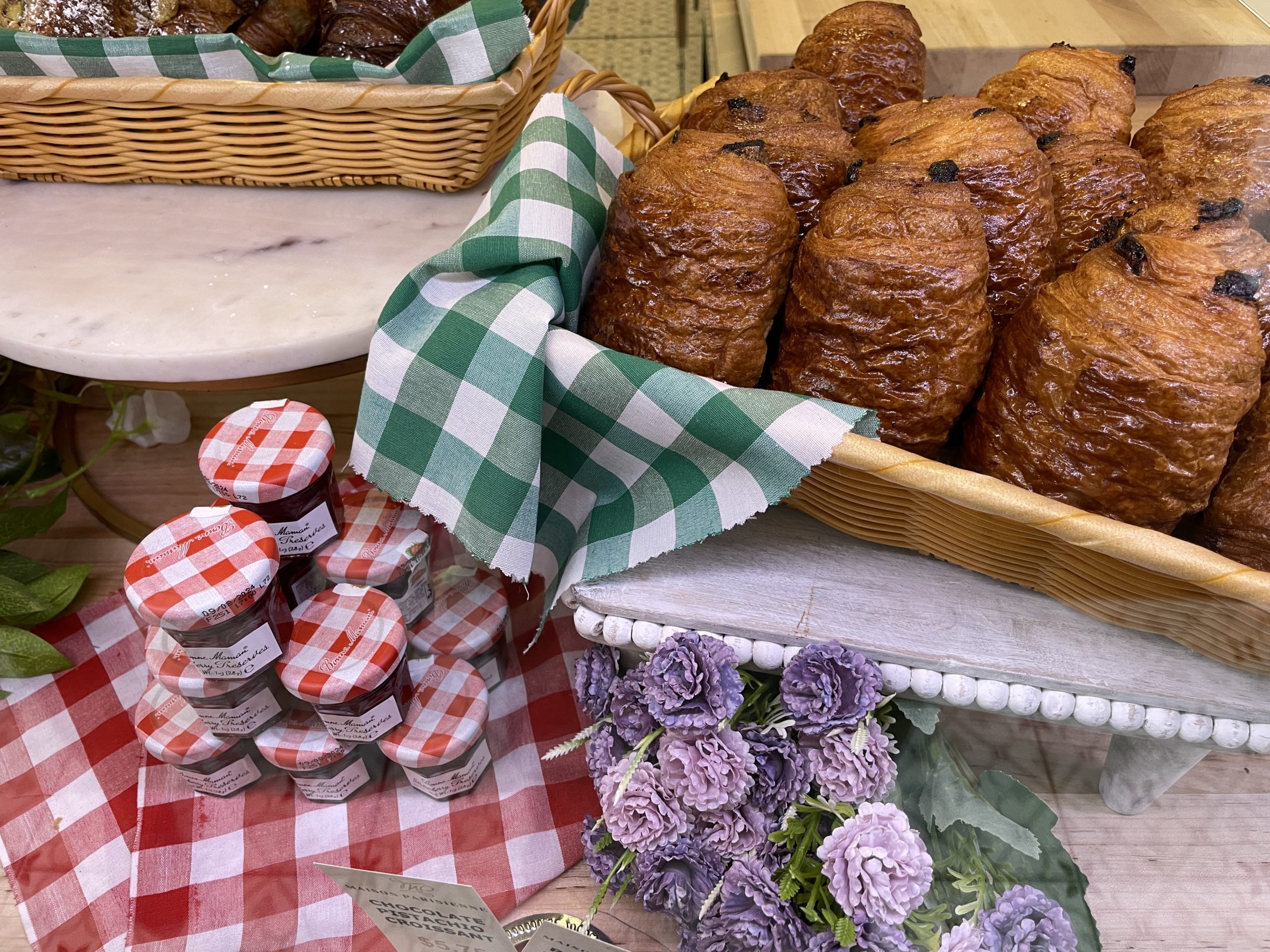 ​Lori's Shoes: At 824 W. Armitage, this is a great discount shoe store, which my friends rave about.
At 844 W. Armitage is a fun new find, Don Pez Fish Tacos. Opened in 2020, this is a small restaurant offering fish (and beef) tacos, ceviche, salads, fajitas and breakfast items. I really enjoyed meeting the owner and trying the mahi mahi tacos.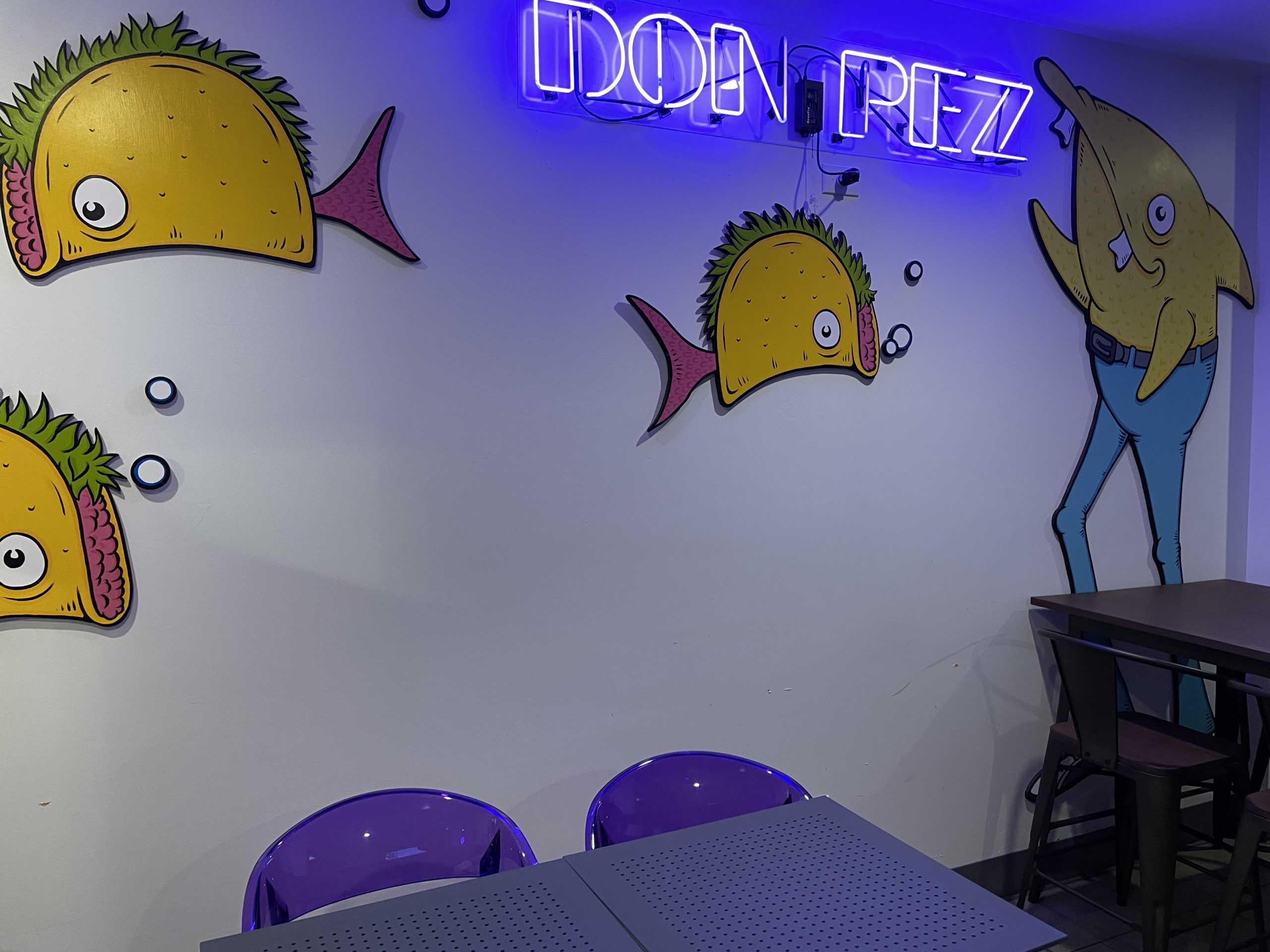 Nearby is CBA – Chicago Bagel Authority. Located at 953 W. Armitage, this is a popular spot for breakfast and lunch bagel sandwiches. You can choose from several types of bagels along with fresh meats, cheeses, spreads, veggies, fruits, sauces, jams and jellies. They also have pretzel rolls, wraps and subs. I recently went for the first time and enjoyed the everything bagel with the homemade lox spread.
If you need a snack while shopping make sure to head to Beacon Doughnuts in the alley at 810 W. Armitage. This is a popular spot so you may have to wait in line. They have a daily menu of close to 12 small batch hand-made doughnuts. I loved the rich and tasty double chocolate cake doughnut with sea salt!!
Tarantino's:  Located at 1112 W. Armitage, this is a great neighborhood Italian restaurant with great indoor as well as outdoor seating in the summer.  The smoked chicken farfalle pasta dish is always good and my favorite choice.  

A block to the west is Tripoli Tap at 1147 W. Armitage. I recently went for the first time, with friends who live across the street. It is a casual, neighborhood tavern with a menu of beer, cocktails, burgers, pizzas, sandwiches and salads. It has a fun casual atmosphere and large outdoor patio in the rear. It is a place that features Boston sports and food favorites.
Sai Café at 2010 N Sheffield: A favorite sushi restaurant of many locals with great fresh items. It is my go-to place for sushi as it is four blocks from my house. I always order the six piece sushi combo which is the best! The food and service are always excellent. I love the quality and the friendly staff.
At 1102 W. Webster is the Local Option. It is a casual brewpub offering a large selection of craft and house beers along with a large menu of creole-style and Mexican specialties.  It has been featured in the NY Times and other publications as a great spot for beer. It has a fun atmosphere with a great staff.
Further south along Halsted are:
Summer House Santa Monica: At 1954 N. Halsted, this new restaurant has a wonderful light interior with really excellent food. It features California-influenced, American food and a wood-fire grill. I was just back for lunch and really enjoyed the roasted pumpkin soup and harvest kale salad.
Directly across the street is a new find, J9 Wine Bar at 1961 N. Halsted.  They have a large menu of wines from around the world along with craft coctkails. They also feature cheeses and charcuterie.  You can sit inside or on their small patio to the north.
Around the corner is another new find, Cedar Palace at 655 W. Armitage. This is a casual, neighborhood restaurant featuring Mediterranean dishes including kebabs and  hummus plates. I enjoyed my chicken shawarma sandwich and tasty tabbouleh salad. I will definitely go back. They also have a lovely, colorful patio in the rear for outside dining.
A block away is another fun find, Ella's BBQ at 723 W Armitage Ave.  This is  casual spot, featuring bbq, sandwiches, ribs, burgers and sides. I had been wanting to go for a while, since learning about it, and had to try the smoked brisket sandwich with their sweet bbq sauce and baked beans. I really enjoyed it along with the atmosphere. They have both indoor and outdoor seating.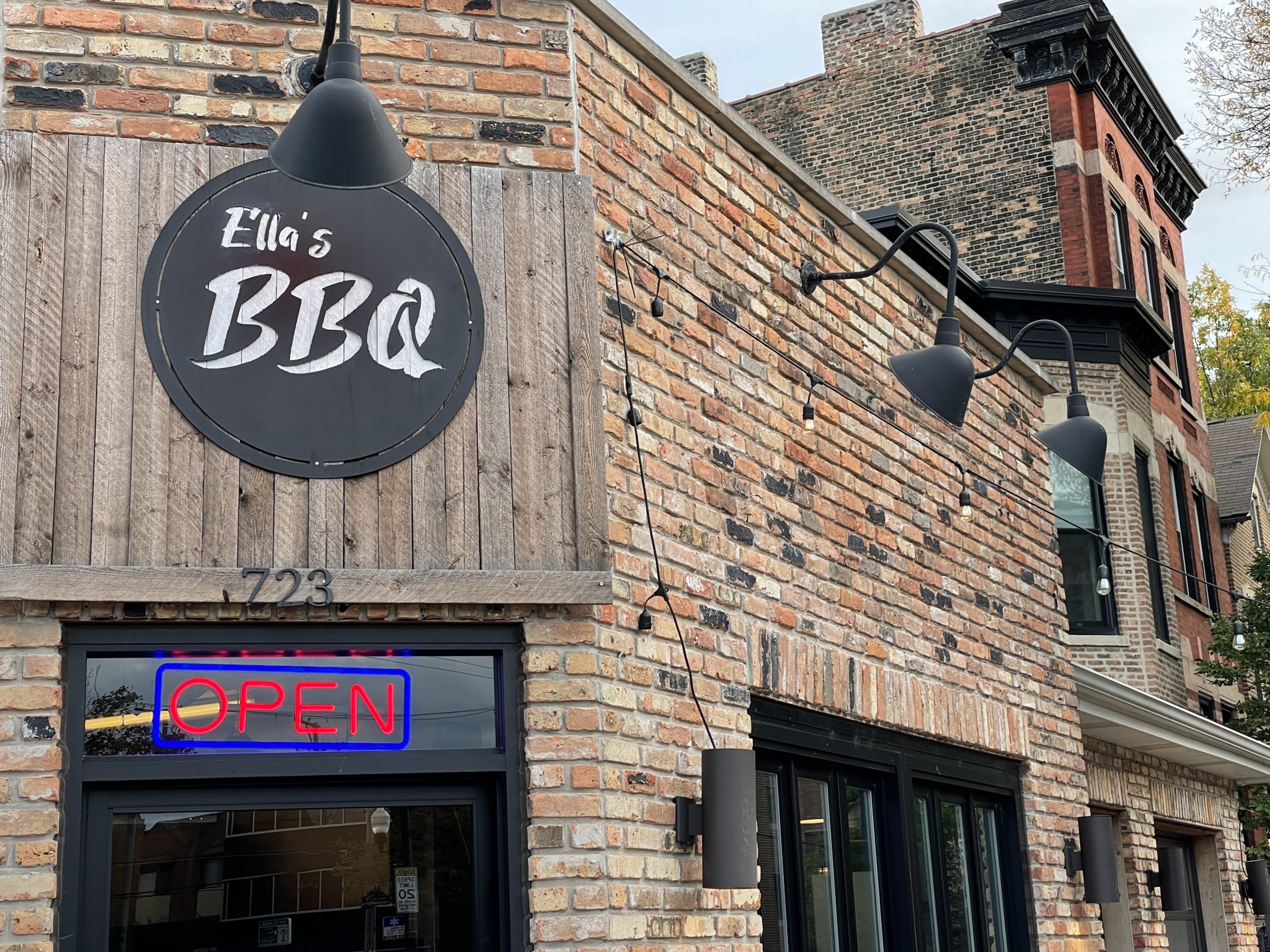 Afterwards I stopped by Annette's Homemade Italian Ice which specializes in Italian ice,  traditional ice cream, frozen yogurt, shakes, smoothies, sundaes, banana splits and ice cream sandwiches.  Finally there was no line! Everytime I walk by there is a long line outside waiting to be served. I thought the carrot cake ice cream was really delicious. Make sure to visit when you are in the area at 2009 N. Bissell.
Blue Door Farm Stand at 2010 N. Halsted, just north of Armitage, is a fun, casual cafe, on two levels, that serves an excellent farm-to-table menu. I always enjoy the food and the casual atmosphere. I was just back and though the kale salad and salmon entree were very good.
Just north on Halsted is the long-time favorite, Cafe Ba-Ba-Reba for Spanish tapas at 2024 N. Halsted. I was just back at Café Ba-Ba-Reba. It is a great neighborhood spot with a great vibe and food. I love the menu that can be shared including the Spanish omelette and seafood paella.
Around the corner is Brown Bag Seafood Co. at 746 W. Webster Ave. This is a chain of seafood restaurants in Illinois and Georgia. They have several others in Chicago. The menu has a number of fish and seafood entrees, salads and sandwiches. I thought the lobster roll was excellent.
Another recent opening in the neighborhood is Verve Wine + Provisions. Located in the new Lincoln Common development, at the corner of Lincoln, Halsted and Fullerton, this is a contemporary wine store at 2349 N Lincoln Ave. In addition to a large selection of wines for purchase, they have weekly wine tastings. Their new bar and restaurant will be opening later in the summer of 2023.  Lincoln Common has a number of new apartments, shops and restaurants.
I just sent to a fun Bastille Day celebration in The Plaza and enjoyed the vendors. They also have summer concerts.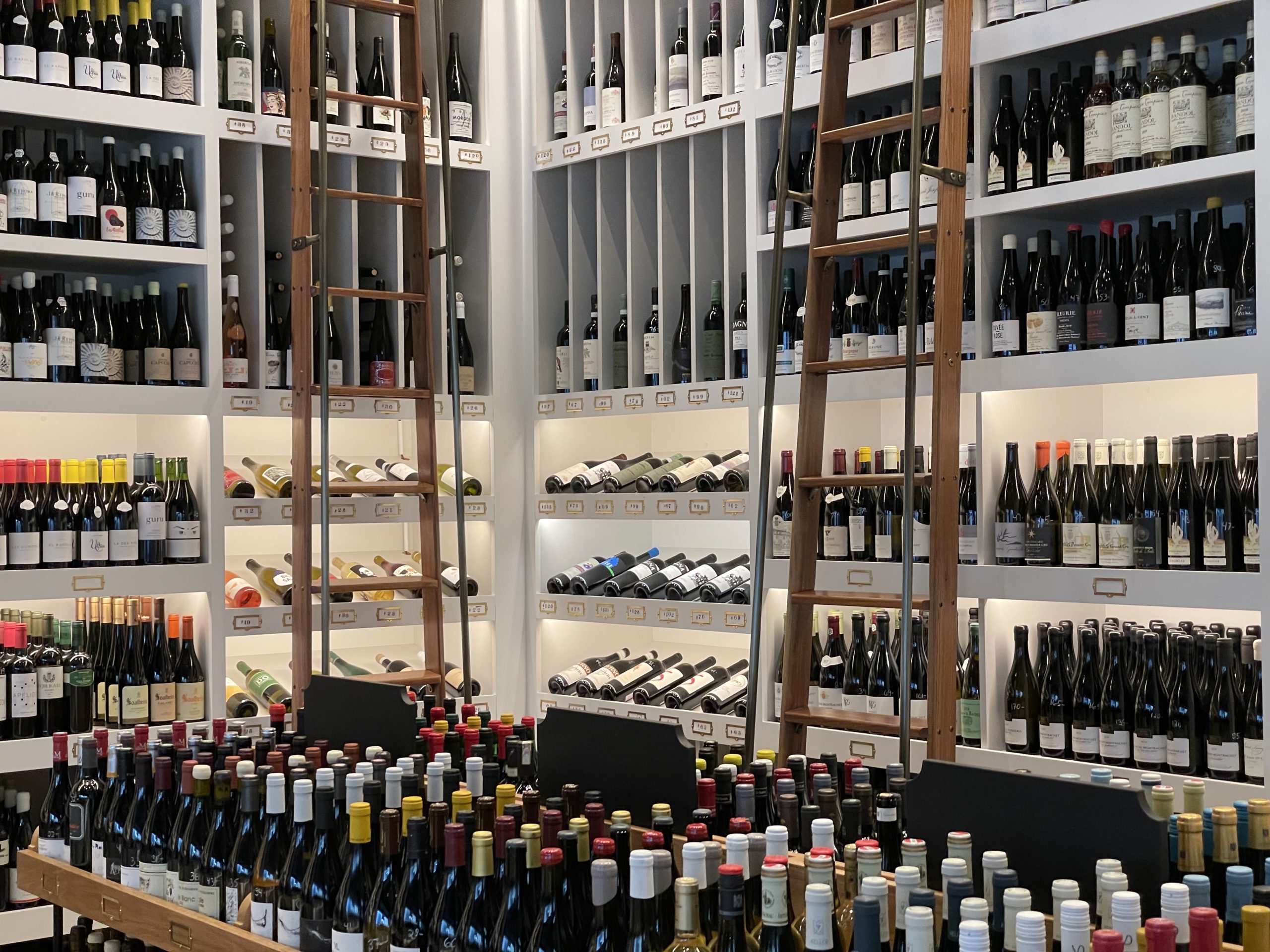 Around the corner is Pretty Cool Ice Cream at 709 W. Belden. I read in Time Out Chicago that is was one of the best ice cream shops in town. They feature ice cream bars and ice cream sandwiches in many flavors. I was glad that I chose the Caramel Horchata Crunch. I will definitely go back to try another flavor.
Alinea: If you can get in, make sure to try Alinea. Grant Achatz is an El Bulli trained chef and his restaurant is considered to be one of the best in the US. It has a three stars from the Michelin Guide. 1723 N. Halsted.
BOKA: The always popular and Michelin starred BOKA is located 1929 N. Halsted near the Steppenwolf Theatre. Open for 20 years, it has received many James Beard nominations including a James Beard Award Finalist for Best Restaurant in 2020. Lee Wolen was also a James Beard Finalist for Best Chef Great Lakes in 2020. I always enjoy the experience!
I went back recently before my Steppenwolf play and really loved the food. It has a small, upscale menu with everything beautifully prepared and served. The halibut entree along with a carmelized hazelnut dessert were outstanding.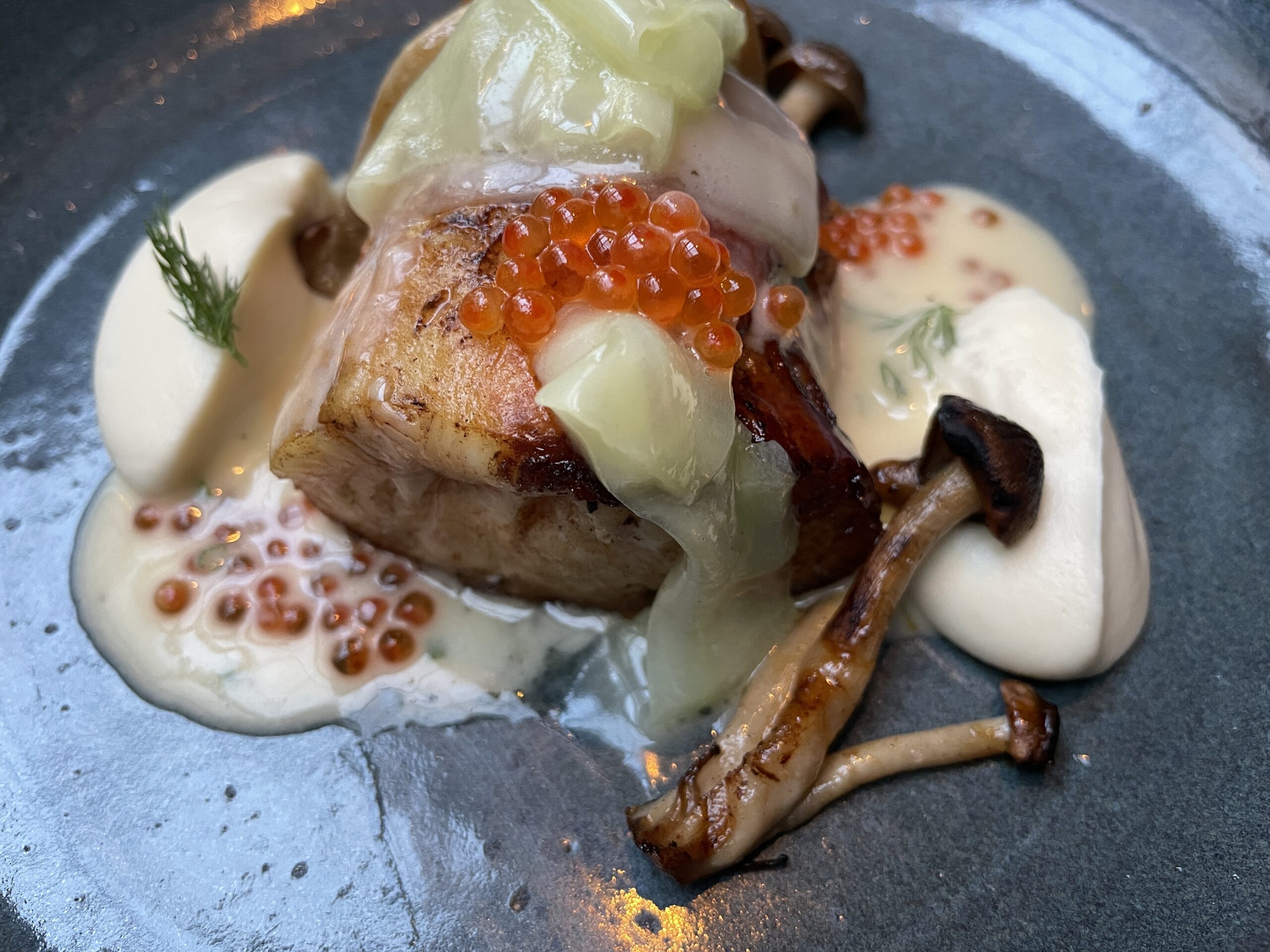 Trattoria Gianni: A small neighborhood trattoria near the Steppenwolf, at 1711 N. Halsted, that is always good. The new outdoor seating to the north is perfect during the Summer.
Vinci Restaurant: A long-time locals favorite for Italian, Vinci has great Italian dishes. I have been going for many years. I was just back and had the arugula and Belgian endive salad with pears, pecorino cheese and hazelnuts plus the hand-made squid ink taglierini pasta with  shrimp, calamari, spinach, tomato in a white wine sauce.  I always love the traditional atmosphere.1732 N. Halsted.
Across from Vinci is the Willow Room, at 1800 N. Halsted in the space formerly occupied by Black Duck Tavern & Grill. I went the first week it opened and enjoyed the food and atmosphere. I was just back before a Steppenwolf Theater play and thought the food was again excellent. They reopened in July, 2023 after being forced to close for over six months due to damage caused by a water leak. I loved the beet salad, Key Lime Pie and the sea scallops. It was one of the best dishes I have had this year. The restaurant also has outdoor seating during the warmer months.
Steppenwolf Theater: Try to see a performance of this Tony Award winning regional theater at 1650 N. Halsted. Recently it sent August: Osage County to New York which won the Tony for best play. Superior Donuts was another recent success that went to NYC.  in 2016, they opened their new 1700 Theater and Front Bar off the lobby, which is a great place for coffee during the day or cocktail before or after a performance. They also serve breakfast items and small plates, salads, pizza and sandwiches for lunch or dinner.
In 2021, they opened an expanded into a 50,000 sq. ft. building next door which includes the Ensemble Theater and Liz and Eric Lefkofsky Arts and Education Center, also known as The Loft. There is also a wine bar and sidewalk lounge.
North of the Steppenwolf is the Roger Brown Study Collection. Roger Brown was a well-known Chicago artist and graduate of the School of the Art Institute of Chicago. After his death he gave his collection and home to the school. The Roger Brown Study Collection (RBSC) is a house museum, study collection, and archive, located off campus, an 1888 storefront building. The RBSC is an intimate collection with an very large range of objects, including works by Chicago Imagists and other contemporary artists, self-taught artists, folk and tribal art from many cultures, objects from material and popular culture, costumes, textiles, furniture, travel souvenirs, and other things Brown surrounded himself with for artistic inspiration. The RBSC offers an in-depth contemplation of objects and collections, and serves as a laboratory for art historical, curatorial, and preservation studies. You can schedule a tour at 773-929-2452. 1926 N. Halsted.
Twin Anchors: Located at 1655 N. Sedgwick, since 1932, it is known for its great burgers and ribs. A favorite spot of Frank Sinatra's, his music is still available on the juke box. A great place to go on a cold Chicago night. Scotch and Frank Sinatra is the best.
Another fun casual spot is Pequod's Pizza at 2207 N. Clybourn Ave.  They are known for their  Chicago-style deep-dish pizza with a caramelized crust. I have seen them on several lists of having some of the best pizza in Chicago. In addition to deep-dish pizza, they have thin-crust pizza, appetizers, soups, salads, sandwiches, pastas and desserts. I had a great thin pizza and a salad with neighborhood friends. It has a warm, casual atmosphere. Reservations are accepted online.
For an afternoon snack don't miss Sweet Mandy B's Old Fashioned Desserts at 1208 W Webster which has wonderful cookies, cupakes, pies and other desserts.
Floriole Cafe & Bakery at 1220 W. Webster. This is a popular French bakery in Chicago's Lincoln Park neighborhood.  After a full remodel, they have seating downstairs as well as upstairs in a bright, open dining room. It is great for lunch or a latte and a pastry! It was named a few years ago as one of the best bakeries in the US. I live nearby, so I love running down for a croissant or pastry and a latte. They also have sandwiches, quiches and soups as well as other lunch and breakfast items.
Just west of Floriole is CSK Chicago, which opened in May, 2023 in the former Centre Street Kitchen space. It is a casual restaurant that is features a menu of hamburgers, chicken sandwiches, ice cream and milkshakes. It is a fun spot for local families to enjoy. I enjoyed my first visit where I tried a great cheeseburger with their CSK positivity sauce and fries. 1224 W. Webster.
Also on the same block at the corner is Old Pueblo Cantina at 1220 W. Webster. Opened at the end of August 2019, this is a new spot in the former John's Place and White Oak Tavern space. It is owned by the same group as popular Coda di Volpi and and Gemini.  Their newest concept features Sonoran cuisine of Northern Mexico and Southern Arizona that is the heritage of the chef. It has a casual atmosphere and an extensive food and cocktail menu. I enjoyed it with local friends. The murals on the outside on the east side of the building, painting by a local Pilsen artist, are really exceptional!
A block and a half east is Range. It is a casual, farm-to-table spot that features locally sourced ingredients. I have been back three times recently and have enjoyed my meals. The lamb shank was excellent. It is open for dinner and brunch on weekends. 1119 W. Webster.
To the east at 1013 W. Webster is Olor Coffee Bar which opened in December, 2021. I am glad to have a coffee shop so close to my house. They have a full coffee menu using Inteligentsia coffee as well as donuts from Do Rite Donuts and  French pastries from Maison Parisienne. The owner, Luis Zurias, is an immigrant from Venezuela who came here and worked many jobs to be able to save money to open the shop.  He wants to be successful, so I recommend supporting his business.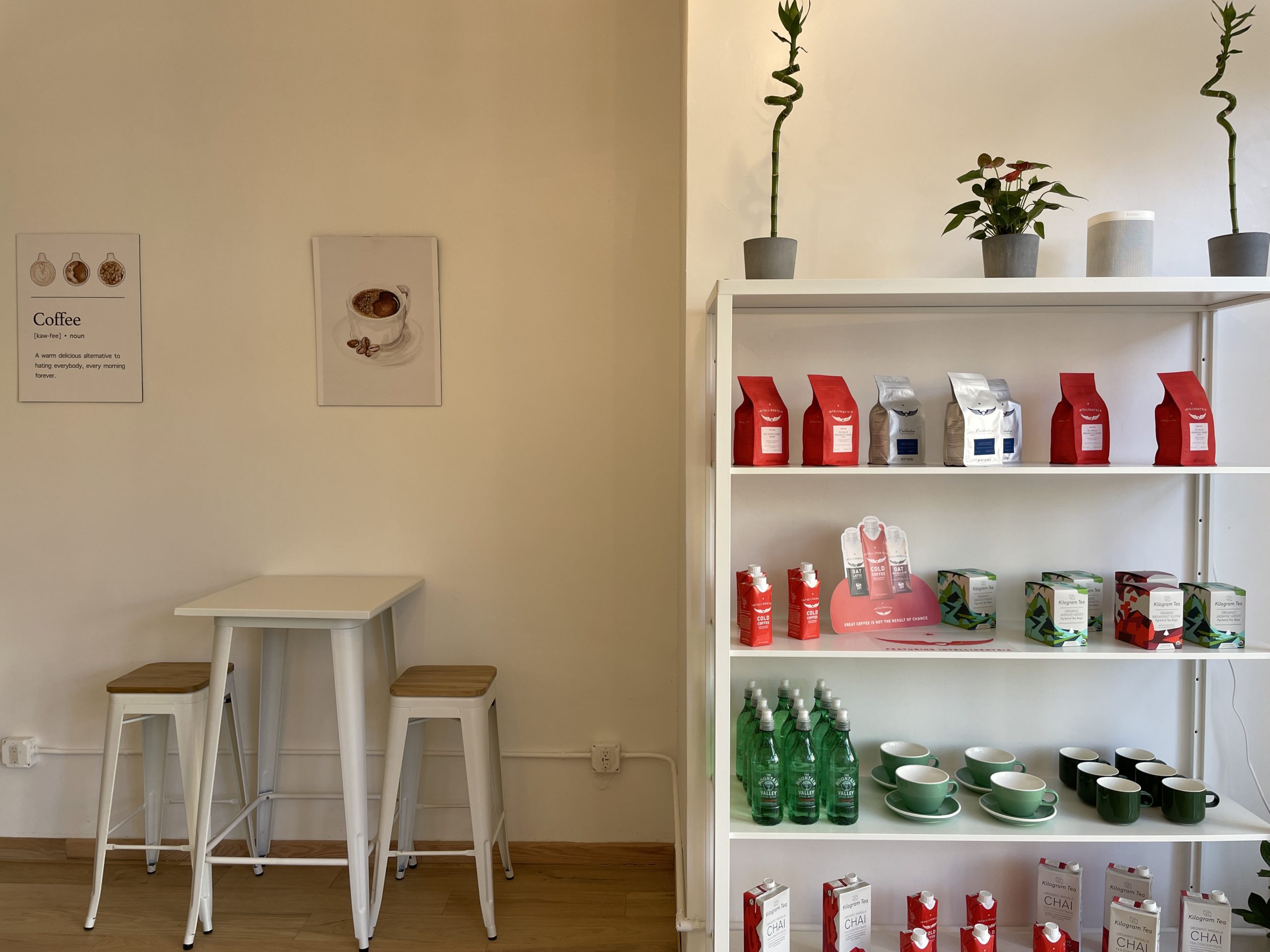 At the corner is Jam 'n Honey, a classic diner at 958 W Webster Ave. It is one of my favorite spots for brunch in the neighborhood though they serve breakfast, lunch and dinner.
A fun new spot is Dash of Salt and Pepper Diner at 2201 N. Lincoln. It is like an old-school Chicago-style diner with a large menu of breakfast and lunch items. I thought my omelette was very good.
TimeLine Theatre: Located on Wellington and Broadway, this is a theater company that continually gets great reviews for its productions. I have seen four plays in the last two years and the quality is really outstanding!
Café 5411 Gourmet Empanadas: A fun, casual spot serving some great Argentinian empanadas. At 2850 N. Clark.
North Pond Cafe: This is a wonderful restaurant in a perfect setting, overlooking the lagoon in Lincoln Park, in an Arts and Crafts style building. The menu reflects and supports local farmers. Great in the evening but perfect for Sunday brunch when you can see the great views of the Chicago skyline. 2610 N. Cannon Drive.
A short walk from North Pond is the traditional French Bistro, Mon Ami Gabi at 2300 N. Lincoln Park West. It is a neighborhood favorite. The outdoor dining area in the summer is a highlight. I was just back for Sunday brunch and loved the smoked salmon eggs benedict.
Not far from North Pond and Mon Ami Gabi is the Bourgeois Pig Cafe a local staple for over 22 years. They feature coffee and tea drinks plus sandwiches, salads, paninis, muffins, cookies, bagels, croissants, scones and ice cream. The old-world atmosphere is perfect for cold Chicago winters. 738 W. Fullerton.
Frances' Deli & Brunchery: I have been a fan since I moved to the neighborhood in 1980. They moved two blocks north at 2552 North Clark several years ago. It is a perfect spot for breakfast and lunch.
Just north is the second location of Maison Parisienne at 2564 N. Clark. I have enjoyed their location at 3307 N. Clark in the past. They have a large menu of pastries and coffee drinks along with sandwichs, soups, salads and quiches.  My office for many years was two blocks south. I just wish it had been open while I worked in the area.  I am happy to hear that they are opening a third location in 2022 on Armitage in my neighborhood. I stopped in for latte and a perfect pear almond tarte!
Having been twice, I have enjoyed Casati's Pizza Vino at 444 W. Fullerton. It has been a number of spots since I moved to the neighborhood many years ago. But the new Casati's is a great spot for pizza, pasta and other Italian specialties. I really enjoyed the beet salad and the the tuna entree with butternut squash.  My friends loved the lobster pasta and the pear and gorgonzola pizza. It is a great addition to the neighborhood. I recently went back and had another excellent experience. I thought that the salmon entree was excellent,  as was  a number of salads, pizza and sides that we ordered for the table.
Across the street is a great donut shop, Firecakes Donuts at 2453 N. Clark. I recommend the churro donut! They also have ice cream and coffee drinks.
A block south of Casati's is a new spot getting great press, Bocadillo Market. Featuring Spanish cuisine, this is a small cafe  and shop featuring coffee, pastries, sandwiches and dinner entrees along with special Spanish ingredients for sale.. 2342. N. Clark
Opened in June 2021 is the first Dom's Kitchen & Market at 2730 N. Halsted.  This is a combination market and restaurant where you can visit The Brew for coffee drinks plus beer, wine and cocktails in the evening. There is The Kitchen for pizza, salads, soups, sandwiches, sushi and bowls. In addition, there is fresh produce, bakery items, wine and spirits, meat and seafood, cheese and charcuterie plus grab and go meals.  There is both indoor and outdoor patio seating. I was very impressed with the selection and will definitely go back.
While you are in this area of Lincoln Park, make sure to wander through some of the side streets of the Arlington Deming Historic District to see some of the beutiful buildings. Start by walking down W. Arlington Pl. to the corner at 2466 N.Lakeview. Here you will find the Wrigley Mansion, an Italian Renaissance-style mansion that commissioned by Joseph Theurer, owner of the Schoenhofen Brewing Company, and purchased in 1911 by Chicago's Wrigley family.
To the north is the Elks National Memorial with its massive dome at 2750 N. Lakeview Ave.  It is open to visit. The interior is stunning and not to be missed.
To the west are two beautiful mansions in Beaux-Arts style,  owed by two brothers. The Francis J. Dewes House  was built for a wealthy brewer in 1986  at 503 W. Wrightwood Ave. and the August Dewes at 509 W. Wrightwood Ave. house was built from 1894 to 1896.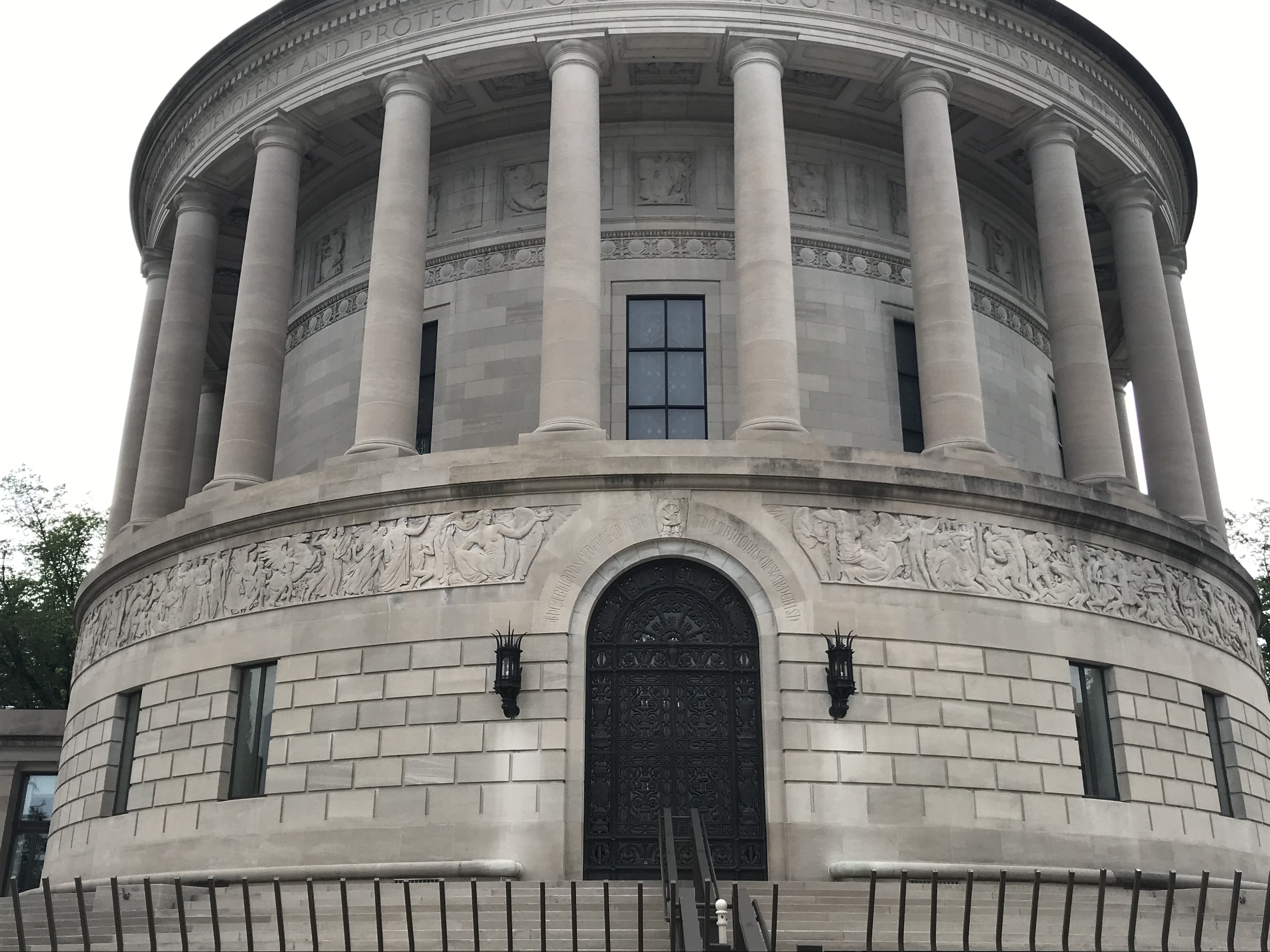 West across Clark St. on Deming is an historic district with several beautiful mansions.
The Hotel Lincoln: Recently opened, this is a good alternative to Loop, Michigan Avenue and Gold Coast Hotels. It is directly across from the Lincoln Park Zoo, near the Chicago History Museum. There is a local coffee bar, Elaine's Coffee Call, on the first floor and the rooftop bar, the J. Parker, is one of the most popular in the city. Elaine's served cocktails in the evening as well.
Close by the Hotel Lincoln is Mesa Urbana at 1935 N. Lincoln Park West. I just went for the first time and enjoyed the experience. It is an attractive restaurant, with a creative menu of Mexican inspired cuisine, an extensive cocktail list and excellent service. I enjoyed meeting Ash the owner. They have a large outdoor seating area during the warmer months. I thought the salmon entree with a tamarind glaze, mango, papaya and an avocado puree was really outstanding.
Green City Market: Located in Lincoln Park on Wednesdays and Saturdays during the summer months. This is a fun spot to buy local produce, have a bite from a local cart, listen to music or attend a cooking demonstration. In the winter it moves to the Peggy Notebaert Nature Museum.
My favorite farmers market is The Lincoln Park Farmers Market. It is open on Saturdays from May trough mid-November in the parking lot of the Lincoln Park High School at 2001 N. Orchard. It is now run privately and has a larger number of quality vendors selling fruits, vegetables, flowers, pastries, tamales and more.
Ricardo Trattoria at 2119 N. Clark Street, is a favorite for authentic Italian specialties. It has been featured in the Chicago Michelin Guide as a Bib Gourmand since 2011. According to Michelin, "chef/owner Riccardo Michi's family is best known for its swanky Bice restaurants. When Michi opened his own spot he brought the family know-how, but put his name on the door. The result is a casual, Italian-style trattoria, perfect for either date night or a group dinner". I was there recently and it continues to be excellent.
Across the street at 2116 N. Clark is their casual Ricardo Enoteca, or wine bar, that offers great wines, pastas, pizzas, salads and other meat and seafood items. The warm, contemporary atmosphere is a perfect addition to the neighborhood.
At 2075 N Lincoln, Gemini Bistro has been relaunched as Gemini Lincoln Park. This is a casual neighborhood bar and restaurant with modern American bistro dishes. I had not been impressed with the original concept, but had a very nice dinner with local friends. The heirloom tomato salad with watermelon and mozzarella in a champagne vinaigrette was excellent as was the Thai red curry mussels in a lemongrass and coconut broth with cilantro. The atmosphere is warm and inviting and they have great outdoor eating. It is open for brunch on weekends and for dinner.  I have been back several times with friends and have enjoyed it.
Across the street, Ballyhoo Hospitality who owns Gemini and several others in Chicago, opened  DeNucci's in August 2023, at 503 W. Dickens, in the former Four Farthings Tavern & Grill space. DeNucci's is an Italian restaurant and pizzeria with a large menu of starters, pastas, salads, pizzas and entrees. I recently went for the first time and really enjoyed the experience. The tomato & buffala mozzarella salad was excellent along with the Maine lobster ravoli and a perfect tiramisu for dessert. They have a lovely outdoor patio during the warmer months.
Before or after your meal at Gemini or DeNucci's walk around the corner to see the historic Bellinger Home at 2121 N. Hudson. I recently saw a documentary about the Great Chicago Fire in October, 1871 on the PBS Station, WTTW in Chicago where it said that this was one of the few structures out of 17,450 that survived the fire.  This was the home of Chicago policeman Richard Bellinger which he saved from destruction while virtually all other buildings in the area were burned down. Built in the late 1860s, it was designed by W.W. Boyington who was also the architect of the Court House, the Water Tower and other pre-fire buildings.
I really enjoy the small, contemporary MFK at 432 Diversey Parkway, just west of the Park. It specializes in Spanish Tapas. Everything was so fresh and well-prepared. We loved the octopus, the scallops and the ceviche with the squid ink tostada.
Two Summer events not to be missed include the Old Town Art Fair in early June and the Sheffield Street Festival  in late July with music, food and a chance to visit local gardens
A little of west of Lincoln Park is a great spot, Ada St. at 1664 N. Ada. They offer dinner only and is a Michelin Bib Gourmand restaurant. They have a creative menu of food and cocktails and offer small and large plates. I thought the carrot salad with Greek yogurt, feta, toasted pine nuts, harissa vinaigrette and a wild flower honey was good as well as the Little Gem Salad with blue cheese, fresh apricots, pickled shallots and crispy serrano ham. The arctic char with avocado mousse was very good also. It has a dark, warm atmosphere inside plus in the summer they have a great outdoor patio complete with ping pong table.
A block away is The Hideout, which is a fun local bar from 1934 located in a 100 year-old house. They offer music and entertainment. You might check out bingo night on Wednesdays during the summer months which draws a large crowd. 1354 W. Wabansia. Around the corner is Local Foods at 1427 W. Willow. A new addition to the neighborhood, this wholesale food distributor, featuring local products,  has opened a sleek, contemporary retail grocery store, butcher shop and cafe. The cafe features a good selection of soups, salads and sandwiches made with fresh, local ingredients.
The Lincoln Park Zoo:  The Lincoln Park Zoo is a 35-acre zoo in Lincoln Park. The zoo was founded in 1868, making it one of the oldest zoos in North America. It is also one of a few free admission zoos in the United States. It is undergoing some major new construction, but it is a wonderful place to visit. They have special events throughout the year including Zoo Lights during the Holidays.
Just outside the zoo is the Lincoln Park Conservatory. The Conservatory is a conservatory and botanical garden located at 2391 North Stockton. Built between 1890 and 1895, it has a large selection of exotic plants and flowers from around the world in four display houses – The Palm House, Orchid House, Fern Room, and Show House. I was recently there again and loved the display of spring flowers.
Just to the north of the Conservatory is a hidden garden named the Alfred Caldwell Lily Pool. It was developed from 1936-38 and is an important example of Prairie School landscape architecture by Alfred Caldwell,  It earned status as both a National Historic Landmark and a Chicago Historic Landmark. You can follow the stone walk encircling the pool and the pavilion. Frank Lloyd Wright's influence can be seen in the organic architecture of the shelter or pavilion.
The Patio at Café Brauer: Located along the lagoon in Lincoln Park just outside the Lincoln Park Zoo, this is a lovely café that is open for lunch, dinner and weekend brunch from April to October. It is the perfect spot after visiting the park, the Nature Boardwalk, the lakefront, the zoo or the Green City Market. I recently back for lunch on a gorgeous day in May and enjoyed lunch on the patio looking at the lagoon and the Chicago skyline in the distance. After lunch you can walk across to the Ice Cream Shoppe for dessert! I highly recommend it during the week on a beautiful day.
The highlight of the nearby Nature Boardwalk is the contemporary pavilion by well-know Chicago architect Jeanne Gang, and Studio Gang. I just heard her talk where she described that the design came from nature and that the purpose of the entire project was to improve the biodiversity and habitat of the South Pond of Lincoln Park. It has been very successful as there have been a huge increase in birds and mammals along with improved water quality.
A short walk from the Nature Boardwalk is the Chicago Landmark, the Carlson Cottage from 1888.
The Victory Gardens Theater is one of the best local theater companies. They are now in the former Biograph Theater at 2433 N.
Up the street from Victory Gardens is the Apollo Theater. It was built in Chicago's Lincoln Park neighborhood in 1978. Located at 2540 N. Lincoln Ave., the Apollo has 440 seats and a lobby featuring art exhibits and a full bar. I recently went back again a performance after several years, and loved the experience. There are a  growing number of bars, restaurants and coffee shops nearby for you to enjoy before or after a performance.
Two recent finds nearbythe Apollo Theater include Verzênay at 2507 N. Lincoln, a traditional French boulangerie, pátisserie, chocolaterie and café. Initially, I went for some cookies and almond croissants. Then I went back and loved the macarons. Now, I want to go back for lunch to try one of their sandwiches or quiche.
The other, down the street, is The Bagelers Coffeehouse which specializes in coffee drinks, bagels, croissants and bagel sandwiches. I recently went for the first time as I really wanted to try their Fisherman sandwich which is smoked salmon, cream cheese, tomato, picked red onions and capers. It did not disappoint and I will definitely go back! 2461 N. Lincoln Ave.
Just down the street is Takito Street Lincoln Park at 2423 N. Lincoln. This is a colorful restaurant serving authentic Mexican street food and cocktails. I made a point of going for lunch after walking by several times. I enjoyed meeting the owner Mario Ponce and trying their tacos al pastor with a side of celantro rice. Tjey also have Takito Kitchen in Wicker Park and Bar Takito in the West Loop/Fulton Market. To the north is the alley between the restaurant and the Biograph Theater where the famous bank robber, John Dillinger  was shot by FBI agents after watching a gangster movie on July 22, 1934. Chicago Street Artist Gabriel Moskolis​ has created a mural in that alley depicting Dillinger.
Not far from the Victory Gardens Theater and the Apollo Theater is the Depaul University Holtschneider Performance Center at 2330 N. Halsted.  Here you can attend a performance of the DePaul University School of Music. Concerts include jazz and classical and are performed by student groups as well as some faculty. Tickets are complementary. Just make sure to reserve your seats online or at the box office. I recently went to a performance of their 15 piece Jazz Ensemble which was really outstanding. I then went back for another performance of their Jazz Combos.  My most recent visit was for a classical performance by the DePaul Wind Symphony. It was a wonderful afternoon performance.
They also do opera performance through the DePaul Opera Theatre at certain times of the year. I went to my first performances in their renovated performance space next to the Holtschneider Performance Center in the Sasha and Eugene Jarbis Opera Hall at 800 W. Belden.
I recently attended my first performance in the DePaul Theatre School, at 2350 N. Racine. It is an attractive, contemporary building with several performance spaces. There are a number of productions  staged and performed by the students throughout the school year. I was very impressed with the quality of the performance.
Before of after a performance at DePaul, make sure to walk through the historic McCormick Row House District across from the performance hall. They were built between 1884-89 to provide rental income for the McCormick Theological Seminary which located nearby.  They were built in the Queen Anne Style.
To the south is another historic row of homes, the Bissell Street District, centered along the 2100 block of North Bissell St. The brick row houses from the late 1800s are beautifully preserved and is designated a Chicago Landmarks District. Make sure to notice the fact that the home designs mirror the designs of the homes directly across the street.
Nearby is St. Vincent de Paul Catholic Church at 1010 W. Webster. I just want back during the Chicago Architecture Center's Open House Chicago and really loved seeing the beautiful German Baroque style stained glass windows. The church was dedicated on May 2, 1897.
Recently opened is The Lakefront Restaurant located at the Theater on the Lake. It is a wonderful spot for lunch or dinner along the lake with a sleek decor and great views.  They have both indoor and outdoor seating. I thought the service and the food was excellent. I really loved the pulled pork sandwich for lunch and highly recommend it! I was just back and loved their shrimp roll sandwich. You can make reservations online, which I recommend particularly when the weather is great.  The Theater on the Lake hosts The Chicago Summer Theater Festival which features a number of plays from mid-June through the end of August. They also have live music events. Valet Parking is available. 2401 N. Lakeshore Drive at Fullerton.
When you are in the area, you might check out the Peggy Notebaert Nature Museum at 2430 N. Cannon Dr. My favorite spot is the Judy Istock Butterfly Haven home to 40 species!
The museum sits along the North Pond Nature Sanctuary.
Recently opened in Lincoln Park is Avli Taverna at 1335 W. Wrightwood.  Along, with the original location in subuurban, downtown Winnetka, they offer a modern take on classic Green dishes. My friends and I loved the food and the experience and will definitely go back. The portions are very large and easily shareable. We had a great conversation with Louis, the owner, whose parents were both born in Greece. It has a sleek, contemporary decor.
At 934 W. Armitage, Art Effect is one of the best boutiques in the area.  Opened in 1984, It has a large selection of well curated  women's fashion, designer jewelry and a unique rotating selection of gifts, accessories and home accessories.
I just met friends at a casual, BYOB spot for Thai food. Andy's Thai Kitchen recently moved from Wellington to 950 W. Diversey near Sheffield. It is right at the Brown Line station. They have an large menu of Thai specialities.