I remember first visiting Lincoln Center in the early 60's as a child with my Father who, as an architectural engineer/contractor, wanted to stop and see the new construction of this famous arts venue as it was being built. It is currently home to the Chamber Music Society, The Film Society, Jazz at Lincoln Center, The Juliard School, Lincoln Center for the Performing Arts, Lincoln Center Theater, New York City Ballet, The Metropolitan Opera, New York Philharmonic, The School of American Ballet and the New York Public Library for the Performing Arts.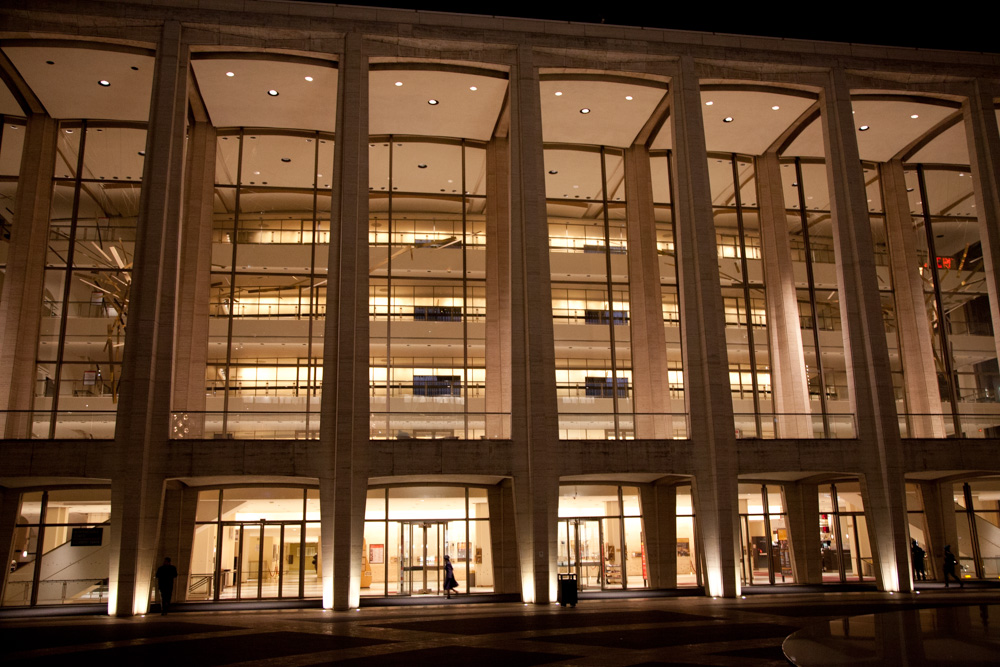 The David Geffen Hall was the first theater to open in Lincoln Center in 1962. After a major $550 million renovation, it reopened in October, 2022 with fewer seats, a reconfigured lobby, better sightlines, new balconies and improved acoustics.
With its base in Lincoln Center, the Metropolitan Opera is one of the World's most renowned opera companies. Try to catch a performance while you are in NYC. Performances first began in 1883, with the first opera performance in Lincoln Center in September 1966.
I have attended performances of the New York City Ballet and the New York Philharmonic. Make sure to get ticket for a concert during the Mostly Mozart Festival, a summertime tradition, or for the Nutcracker by the New York City Ballet during the Holidays.
Don't miss the new, award winning, Hypar Pavilion with its sloping 7,200 sq. ft. green lawn and restaurant below. It is located between the reflecting pool and the north end of the Plaza.
The restaurant there is called Lincoln Ristorante. It is a very sleek, contemporary restaurant serving modern Italian cuisine. "Our philosophy is simple: to source the best local ingredients and prepare them with authentic Italian methods and spirit. While our location beside Lincoln Center's reflecting pool and Henry Moore sculpture is exquisite, with panoramic views and a grass lawn roof, the heart of our restaurant is the central open kitchen." The sloping roof is a wonderful architectural detail.
Lincoln Center is located on the Upper West Side between 62nd and 65th Streets and Columbus and Amsterdam Avenues.