Midtown is a great neighborhood from which to base yourself on your trip. There are great hotels, restaurants, museums and shopping. Our recommendations include:
Museum of Contemporary Art: MOCAD is closed Monday and Tuesday, so unfortunately I missed it on my trip, but check out the website for a description of its current exhibitions. 4454 Woodward Ave. Their restaurant, Cafe 78, gets good reviews for brunch as well as other meals.
The Whitney: This is an elegant, fine dining restaurant, located in Midtown in a mansion from 1894. It was the home of lumber baron David Whitney Jr., the wealthiest man in the area at the time. It is formal and elegant with a good staff. It is a favorite spot for locals celebrating special events. I enjoyed The Whitney Salad of spinach, strawberries and a citrus vinaigrette. I also enjoyed the seafood saute with shrimp, scallops and lobster sautéed in butter, herbs and white wine served over orzo. They have outdoor patio seating, a Sunday brunch buffet, an afternoon high tea and a dessert parlour and bake shop.
Motor City Brewing Works: Located at 470 W. Canfield, this Microbrewry, since 1994, brews a number of ales, stouts, lagers, beers and porters. You can also sample their featured ciders, sodas and wines. Their tasting room also features brick oven pizzas.
Nearby, at 460 W. Canfield, is City Bird featuring local art, design and handmade items and Nest, which features gifts and home accessories.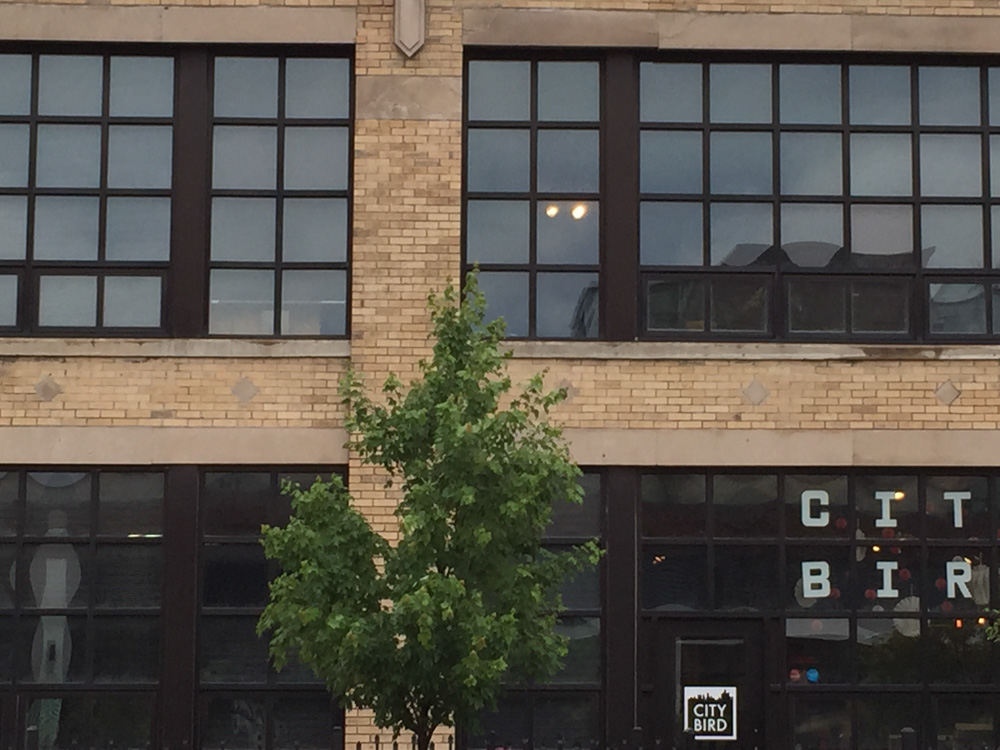 Shinola: At 441 W. Canfield is a great Shinola store featuring their beautiful watches, leather goods, journals and bikes. This is a hip, successful, growing brand featuring items made in America. They created a new Detroit watch factory in a 30,000 sq. ft. warehouse and set up a bike factory in the Canfield location. The Shinola Detroit label is getting great press and a large following. There is also a Commonwealth Coffee café in the store as well.
In the same block is Jolly Pumpkin Artisan Ales at 441 W. Canfield St., #9. This is a pizzeria and brewery that features their line of  sour beers, saisons and ales, now in excess of 12, that are produced at the brewery in Dexter MI. They also are known for their truffle fries!
Detroit Institute of Arts/DIA: Located in Midtown, at 5200 Woodward Ave., this has been a Detroit cultural institution since 1885 that moved to its current location in 1927. With 658,000 square feet and more than 100 galleries, the museum is considered to be in the top six best museum in the US. The museum has an extensive collection of American, European, Modern and Contemporary Art. In addition there are significant works of African, Asian, Native American, Oceanic, Islamic and Ancient Art. You will finds works by Monet, Renoir, Van Gogh, Rodin, Degas, Picasso, Bruegel, Klee, Leger, Matisse, Miro, Chihuly, Whistler, Bellows, Mary Cassatt, Childe Hassam, Frederic Church, William Merritt Chase, Warhol and many more.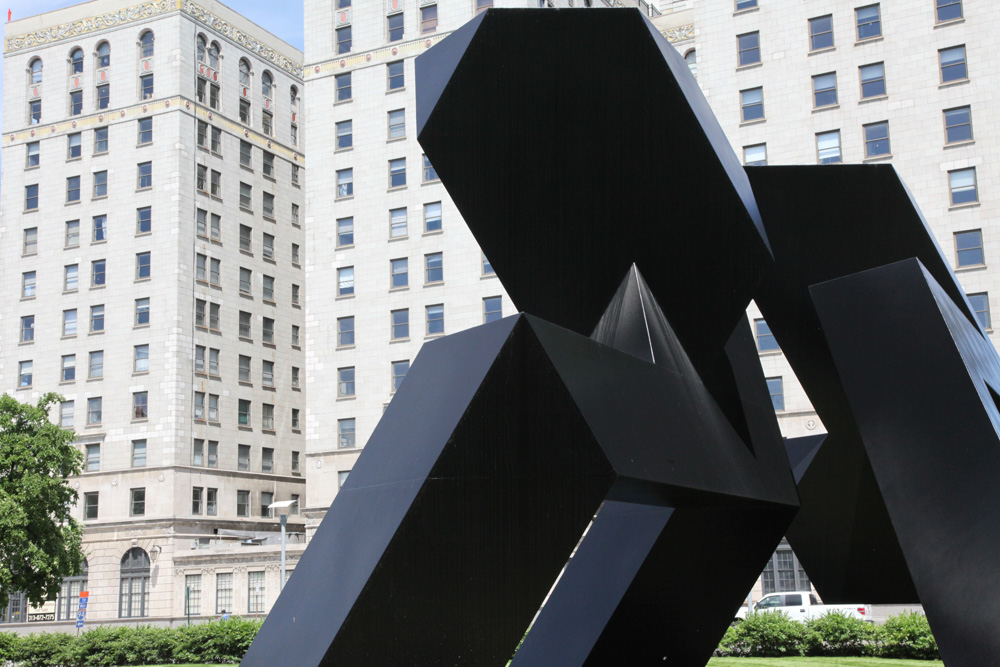 One of the highlights of the DIA are the murals, Detroit Industry, painted over an 11 month period by famed Mexican artist, Diego Rivera. I was thrilled to be able to see a special exhibition about the murals which contained some of his early preparatory drawings.
The museum was in the news when there were discussions during the recent bankruptcy of the city, that the artworks which are owned by the city, might have to sell the art to pay off the creditors. In 2014, a plan came together called the "grand bargain" that raised more than $800 million from foundations, private donors and the State of Michigan to stave off the sale of the art. The bargain helped provide money to help save public workers' pensions, as long as the museum was protected and owned by an independent charitable trust, as most large American museums are. The museum is really outstanding, so I am thrilled that the art is now protected!!
Detroit Artists Market: North of the DIA is the Detroit Artists Market at 4719 Woodward Ave. Here you will find a gallery featuring the works of local artists.
Selden Standard: I chose Selden Standard in Midtown after reading some great reviews. I loved the contemporary atmosphere, service and the great food. The lunch menu had a good selection of sandwiches, salads and flatbreads. It changes seasonally and is sourced locally. I enjoyed lunch with a friend who enjoyed it as well. The new outdoor patio is under construction and will be great in the summer months. 3921 2nd Ave.
The Shops at the Park Shelton: A block from the DIA are the Shops at the Park Shelton. Here you can find both shops and restaurants. You might also check out the newly opened Chartreuse Kitchen & Cocktails. It is getting some good press. 15 E. Kirby Suite D.
Inn on Ferry St.: Located at 84 E. Ferry St. in the Midtown area, this is a lovely inn/B&B consisting of 4 beautifully restored Victorian mansions and 2 coach houses that were built between 1886 and 1892. It is a 2 block walk to the Detroit Institute of Art. The rooms are lovely and well-appointed. There is free parking, free WiFi, a full breakfast buffet, access to the business center, complimentary cookies, coffee and tea, plus use of Shinola bikes. My favorite was a free shuttle service within a five mile radius. I was able to take the shuttle to dinner and not have to fight parking!!
Henry Ford Piquette Ave. Plant: At 461 Piquette Ave., just north of my hotel in Midtown, is the first plant where Henry Ford manufactured the Model T in 1908. Today you can visit the facility from Wednesday to Sunday or with a special tour and lunch on Tuesdays.
Motown Museum: At 2648 W Grand and open Tuesday to Saturday, 10 am to 6 pm, this was one of my favorite places in Detroit. Here you can see where Berry Gordy Jr. founded Motown Records in 1959 in a house called Hitsville USA. Take the guided tour where you can see exhibits on the history and birth of Motown, see his apartment, visit the control room and the famed Studio A that was used to record legendary hits from 1959 to 1972. The groups recording here included Diana Ross & the Supremes, Smokey Robinson & the Miracles, Stevie Wonder, the Temptations, the Four Tops, Marvin Gaye, Michael Jackson & the Jackson 5, the Marvelettes, Martha Reeves and the Vandellas, Gladys Knight & the Pips and Lionel Richie & the Commodores. Baby Boomers will love this piece of history!!
Another restaurant getting good press is HopCat brewpub with its roof garden at 4265 Woodward Ave.