Don't miss visiting Montauk, at the tip of the South Fork of Long Island just east of East Hampton.  This small village is known for its beaches, lighthouse, newly refurbished models and delectable seafood. The highlights I found include:
Montauk Point Lighthouse: This is a must if you are in the area. The stunning lighthouse is open to the public. It is the oldest lighthouse in the state of NY. You can climb to the top and also visit the small museum in the keeper's house.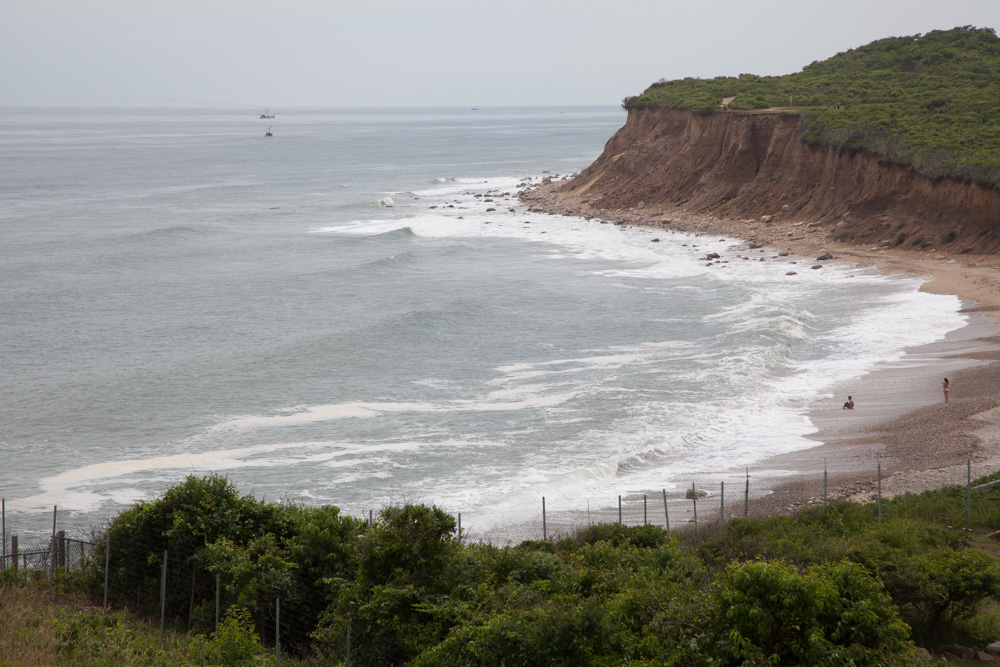 Clam & Chowder House at Salivars Dock: 47 Westlake Drive. I really enjoyed lunch on the docks while watching the fishing fleet come in and unloading the morning's catch. This is a very attractive seafood restaurant and sushi bar. The striped bass on a bed of quinoa with tomatillo and pineapple salsa was really excellent!!
Gosman's is a block away. A bit touristy, this is a large complex including several restaurants, fish market and retail stores. The dining options include a large restaurant plus separate Inlet Cafe, Clam Bar and Topside Bar.
On my next trip, on my list to try are Duryea's Lobster Deck which has the best lobster rolls and Navy Beach, a casual spot on 200-feet of private beach overlooking Fort Pond Bay. It is perfect for a cocktail at sunset. South Edison looks like a colorful, yet casual café with a large raw bar. It specializes in local seafood and farm fresh produce. Duryea's also has Arbor, which is a more upscale option for Mediterranean cuisine.
Other highly recommended places include 668 The Gig Shack for dinner and live music. Nearby is Joni's Kitchen, a colorful café for breakfast and lunch that is close to the beach and Montauk village.
Goldberg's Bagels is a local institution since 1949 with ten Long Island locations. Open for breakfast and lunch they feature a number of bagel sandwiches. For coffee, tea and baked goods, the rustic Left Hand Coffee is very popular and come highly recommended. Another casual spot is John's Drive-in serving classic burgers and homemade ice cream in Montauk since 1967.
To stay in the area, there are a number of options to stay when you visit the area.
Ruschmeyers, since 1952, features a number woodsy, chic cabins along with a popular restaurant and lawn games. Another option on the beach with inn rooms and cottages plus a good restaurant is The Crows Nest that is open during the summer and fall.
Gurney's Hotel is a very popular beachfront resort with 146 rooms, suites, and beachfront cottages. Gurney's Resort recently opened Gurney's Stone Island Resort, a lovely property with 107 rooms, pool and three restaurant options.
Also getting great press is  The Surf Lodge.  It has a popular restaurant that also has music on weekends during the summer. The Hero Beach Club, has beautifully designed rooms in a renovated motel right on the beach. I am excited to stay there on my next trip!
Across from the bay is the Haven, a renovated 27 room boutique motel with fire pit and pool.