Tremé or Faubourg Tremé is one of the city's oldest neighborhoods. Historically, it has been a racially mixed area and a center of African-American and Creole culture especially the modern brass tradition. Here you can find some of the most famous restaurants in town, colorful homes and historic sites. 
Willie Mae's Scotch House: This favorite New Orleans restaurant was a James Beard Award Winner in 2005 as an American Classic. At 2401 St. Ann, it is known for it fried chicken. I enjoyed the fried chicken, red beans and rice, cornbread and a tasty bread pudding. I called the restaurant from the airport and found there was no wait so I had the cab driver drop me off on the way into town. It is a great experience. They are only open for lunch, so I suggest going early to avoid the lines. I also loved the casual atmosphere and the decor featuring family photos. They also have a second location in Uptown, Willie Mae's Grocery & Deli  that is open for dinner at 7457 St. Charles Ave.  
Dooky Chase's Restaurant, 2301 Orleans Ave.: Opened in 1941, this is a classic New Orleans restaurant made famous by legendary Creole chef Leah Chase. After she married Dooky Chase in 1946, she transformed it from a bar and sandwich shop to a sit-down restaurant. It "soon became the meeting place for music and entertainment, civil rights and culture in New Orleans."
The dining rooms are more formal and highlight colorful African-American art. For lunch you can order off the menu or eat from the buffet. I ordered the Shrimp Creole from the menu, which was excellent, along with a warm peach cobbler with vanilla ice cream! Lunch is served Tuesday thru Friday and dinner is served on Fridays only. I would suggest calling two weeks in advance to make a reservation. 504 821 0600. 
Unfortunately the legendary chef and owner Leah Chase died in June, 2019 at the age of 96. But her traditions will continue. In a 2015 interview to the Associated Press she stated, "I love people and I love serving people. It's fun for me to serve people. Because sometimes people will come in and they're tired. And just a little plate of food will make people happy."
Edgar Degas House, 2306 Esplanade Ave.: Famed French painter Edgar Degas' mother and grandmother were born in New Orleans. For five months in 1872 and 1873, he visited and lived in New Orleans, where he painted some of his most celebrated works. Guided tours are available by reservation. There is also a bed and breakfast where you can stay at the property.
Tremé Coffeehouse: At 1501 St. Philip St, this is a fun local spot for coffee. So stop in for a break as you explore the neighborhood.
Backstreet Cultural Museum: This small museum, at 1116 Henriette Delille St., is worth the visit. It is home to collections of costumes, artifacts, memorabilia, photographs, films and other materials important to the African American culture of New Orleans. I particularly liked the displays of the costumes and Mardi Gras Indian regalia used in the local parades in Tremé.
St. Augustine Catholic Church: This Catholic church was founded in 1841 by free people of color who actually bought pews for slaves to make sure they had a place to worship. What was moving was the Tomb of the Unknown Slave outside the church in the garden, consisting of grave crosses, chains and shackles and dedicated to the memory of many slaves who died in the area and who are buried in unmarked graves. 1210 Gov. Nicholls St.
Just northwest of Tremé is the New Orleans Museum of Art in the Mid-City neighborhood. It is an important institution in the city that was founded in 1910. Today it has a collection of more than 40,000 pieces. The collection is known for its French and American art, photography and glass plus African and Japanese works. There is also European Renaissance art, Dutch and Flemish paintings, Modern and Contemporary Art, American Modernism and nice collection of Impressionist works.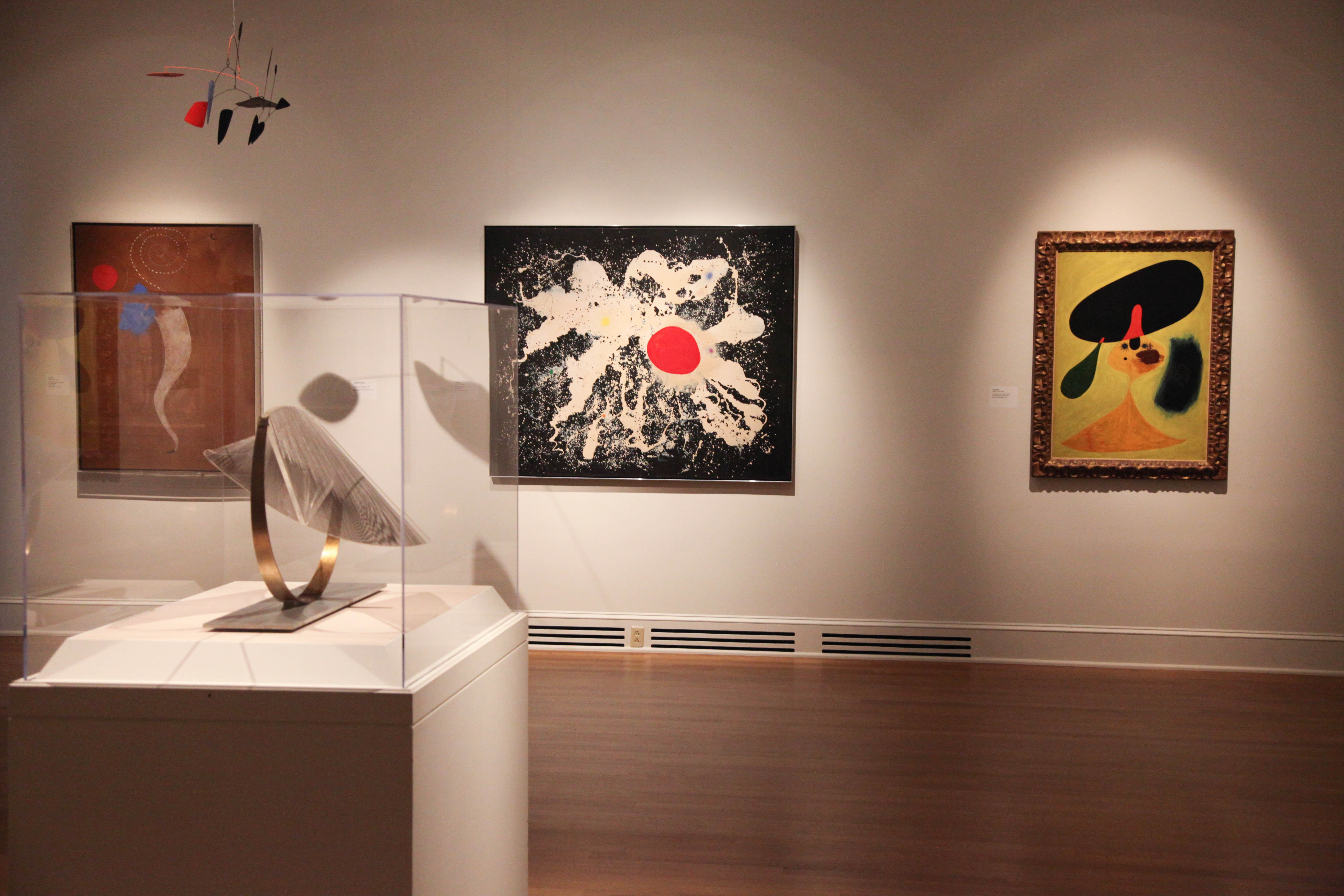 Next to the museum is The Sydney and Walda Besthoff Sculpture Garden which has more than sixty pieces. I was excited to see this Sculpture Garden that opened in 2003, as I used to do business with Sydney in a past life when I was a banker for his K&B Drug Stores. The five acre garden has some lovely pieces by Anish Kapoor, Joel Shapiro, Robert Indiana, Auguste Rodin, Rene Magritte, Henry Moore, Fernando Botero and Barbara Hepworth.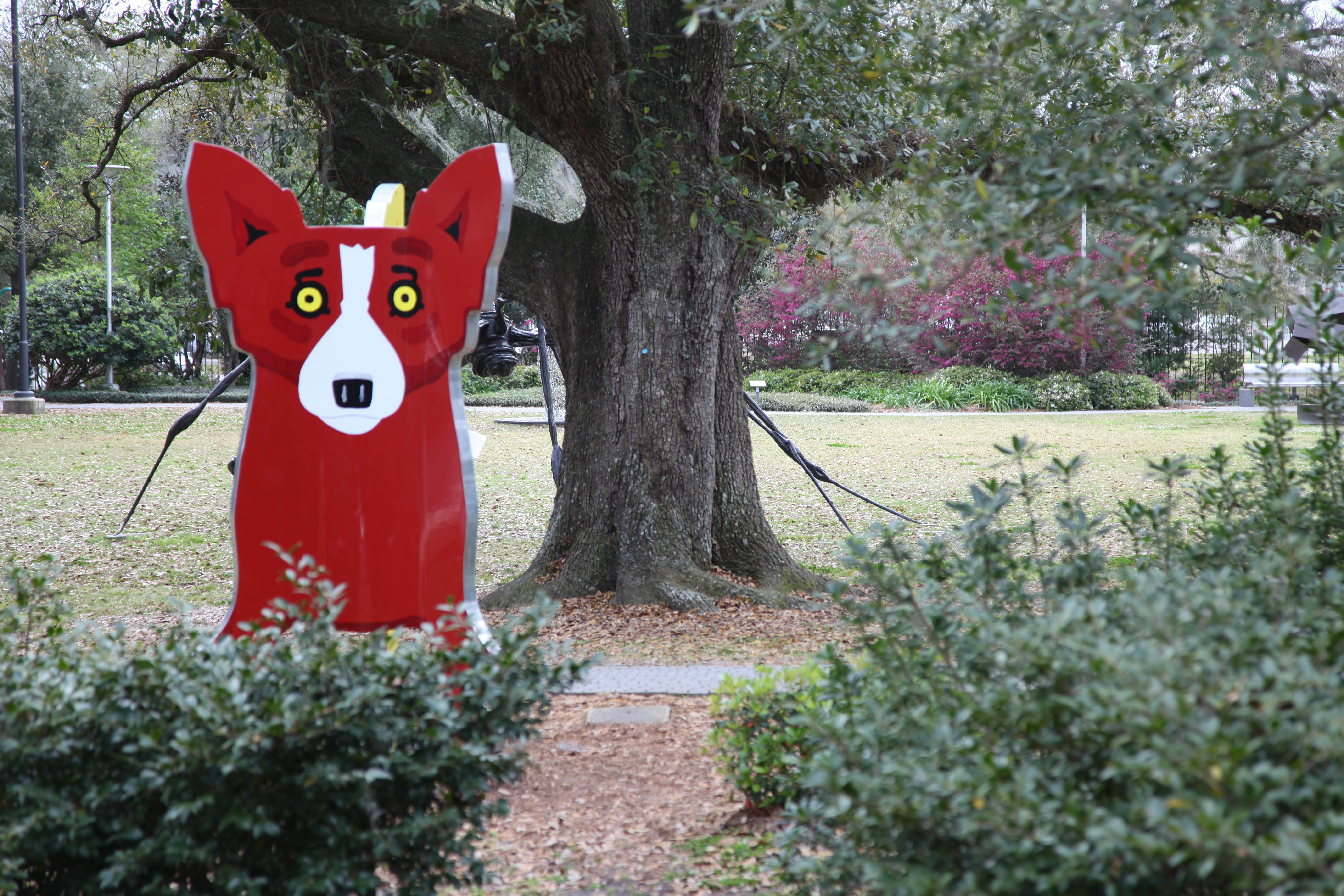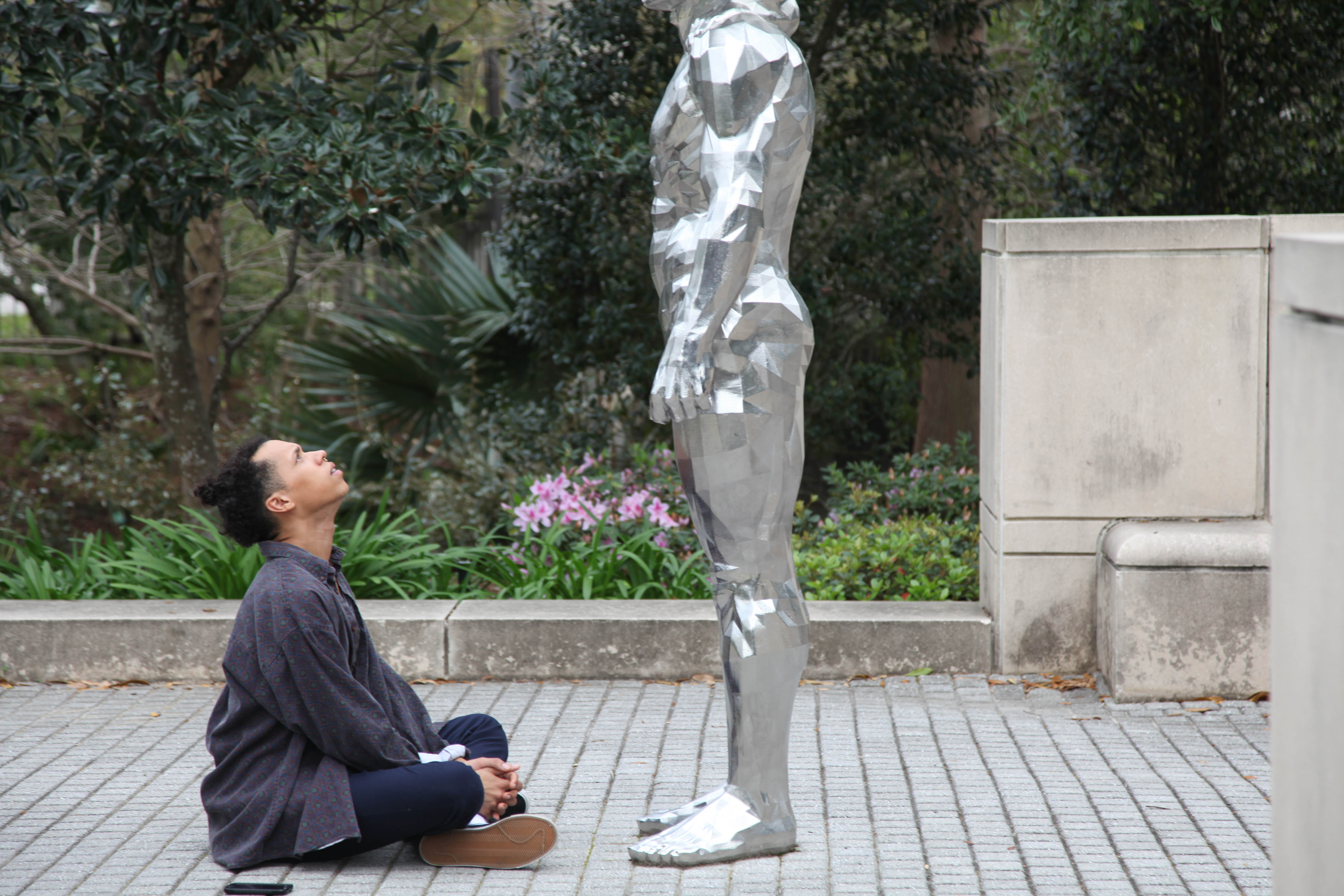 Just south of the museum is Toup's Meatery which was a semifinalist for a 2019 James Beard Award for Best Chef South. 845 N. Carrollton Ave. I am excited to try it on my next trip. Also nearby is Ralph's on the Park at 900 City Park Avenue. Owned by Brennan's New Orleans and set in an 1860's house, this is an elegant farm-t0-table restaurant and bar. It is open for lunch, dinner and weekend brunch. They have outdoor seating during the warmer months as well as music in the bar during brunch and on certain nights of the week.