From classic Italian restaurants and cheese steak shops to upscale spots and James Beard Foundation winners, Philadelphia is becoming a popular "Foodie Destination". To quote Travel + Leisure Magazine, "Chefs, bakers and creative cocktail makers are shaking up  the City of Brotherly Love, where a playful, unpretentious spirit – and affordable rents – have given rise to the East Coast's most vibrant culinary landscapes." Here are my recommendations for some great meals in Philadelphia:
Old City
Eating in the Old City neighborhood on and near Market Street there are many small restaurants featuring everything from sushi to Cuban food to Philly Cheese Steaks. I had a great lunch at Fork at 306 Market Street. Having been recommended by friends, it has won many awards. High Street on Market (formerly Fork Etc.) is next door and offers more coffees, sandwiches, salads, soups and other gourmet take out items. After lunch, I headed to The Franklin Fountain at 116 Market, an old soda fountain featuring great ice creams.
Center City
Oyster House: At 1516 Sansom St., this is a restaurant that has been in the same family for almost 40 years. It was recently upgraded to a contemporary decor that is perfect. They were just featured as having one of the best lobster rolls in the US. I opted for the Lobster Benny for Saturday brunch, which was an amazing eggs benedict served with fresh lobster meat. A great choice!! The owner could not have been more accommodating and friendly, sharing  many other suggestions of what to do in town.
Reading Terminal Market, 15 N. 12th St.: This is a large market featuring fruits and vegetables, bakery goods and food stands offering almost every type of food and ethnic food available. This is  great place for a quick lunch.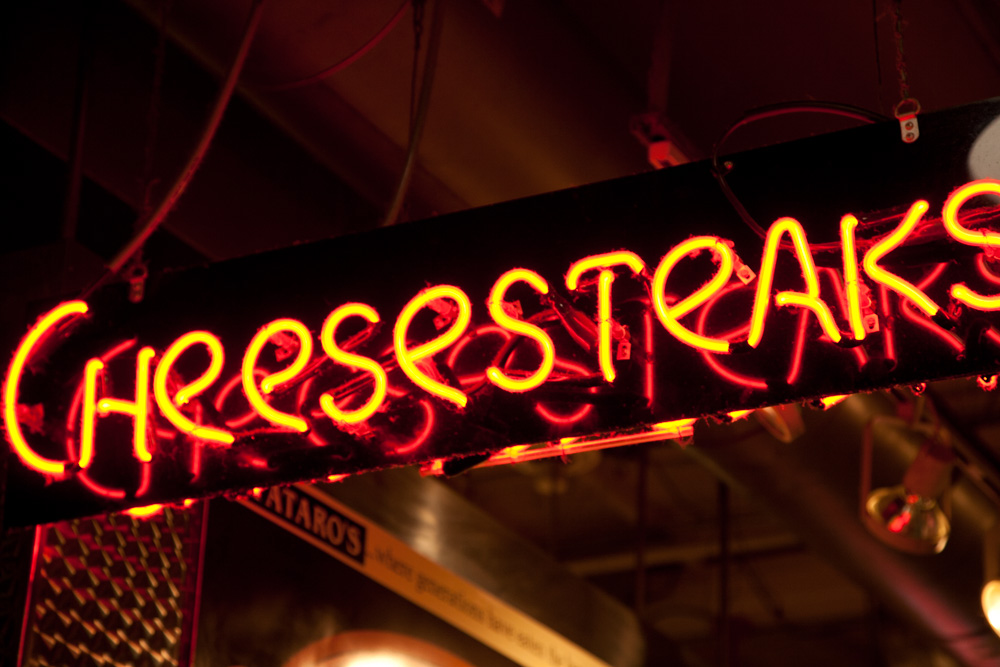 Buddakan at 325 Chestnut. This is a very sleek Asian restaurant featuring a huge Buddha in the main dining room. The food was really great and featured many Asian specialties but with a contemporary twist. This and Continental are part of Starr Restaurants which also has other good restaurants in Philadelphia.
Vedge: After reading great reviews including one in the NY Times, I made sure I tried this vegetarian restaurant at 1221 Locust, a short walk from my hotel. It is located in a restored town house and was packed even at an early hour. I loved the items from the Vedge Bar including the stuffed avocado with romesco, pickled cauliflower and fried rice and the pea leaves, flash seared with smoked onion dashi and beet sashimi.   
Their other restaurant is V Street featuring vegan street food in a warm, casual spot at 126 S. 19th St. It has received great reviews in the NY Times, Washington Post and Eater Philadelphia where it was named the Restaurant of the Year 2015.  
Vernick Food & Drink: Vernick is a must when you are in Philadelphia. Located at 2031 Walnut, just west of Rittenhouse Square, it is an upscale restaurant serving both large and small plates. I was lucky to be able to get a reservation and then to sit at the chef's table downstairs and watch the creative staff at work. Bon Appetit named it one of the Best New Restaurants in America in 2013 and Chef Greg Vernick received the James Beard Award in 2017 for Best Chef Mid-Atlantic. The halibut was amazing as was my dessert.   
Zahav: Known for its modern Israeli cuisine, Zahav continues to receive awards and great reviews since opening its doors in 2008. Chef Michael Solomonov was the 2011 James Beard Award winner for Best Chef, Mid-Atlantic and the 2017 award for Outstanding Chef. Zahav wont the James Beard Best Restaurant Award in 2019. 237 St. James Place.
The same team also owns Federal Donuts. At 1632 Sansom Street in Center City, this is a popular spot for donuts, coffee and Korean-style fried chicken. They have five Philly locations and one Miami, Fl location. They also have Abe Fisher at 1623 Sansom St. which features Jewish inspired food.
Parc Brasserie: Parc Brasserie is a traditional French Bistro located on the east side of Rittenhouse Square. It is great for people watching as you enjoy breakfast, lunch, dinner or brunch. I had lunch there on my most recent trip and loved the smoked salmon tartine while enjoying the view of the square.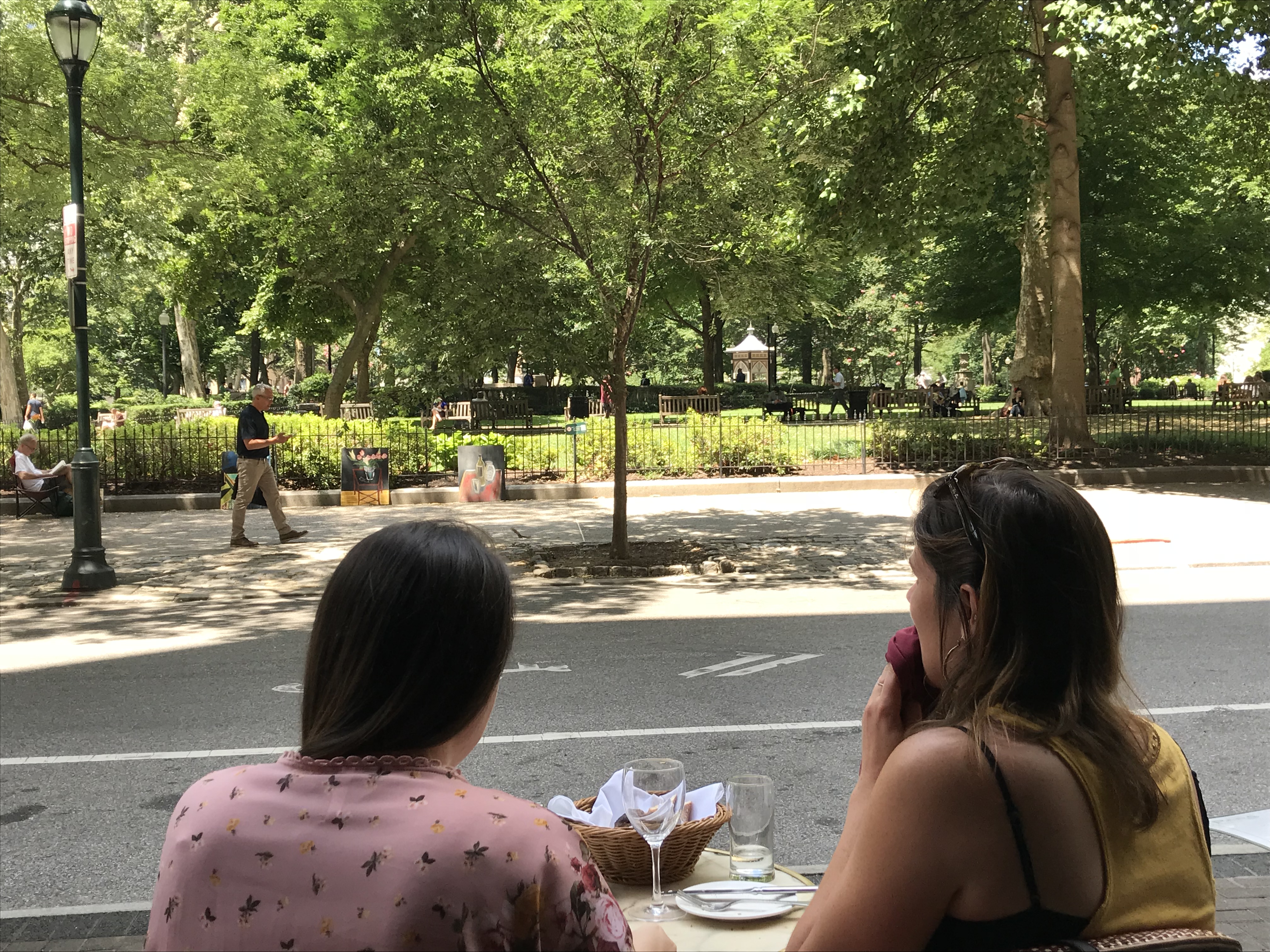 Just south of Parc, in the same restaurant group, is Barclay Prime. This is a high-end steakhouse and lounge from chef Stephen Starr in a contemporary library setting. I enjoyed an old fashioned in the bar following my dinner. It is located in the former Barclay Hotel, where I used to stay in the 1980s, which is now a residential building.  237 S. 18th St.
Nearby at the Philadelphia Art Alliance, located at 251 S.18th near Rittenhouse Square, is their charming cafe Le Cheri. It is a perfect spot for a lunch, dinner, coffee or dessert. They also have a lovely garden in the back for outdoor dining. I stopped in for ice cream and coffee as I explored the Art Alliance exhibitions.
The Prime Rib steakhouse is now 1701 Locust Restaurant: At 1701 Locust, this is a classic steakhouse, with the feel of an elegant supper club, that features steaks as well as seafood entrees. They also have live piano music nightly. It is located in The Warwick Hotel Rittenhouse Square.
Also located in the Warwick Hotel is Bluestone Lane, a coffee shop and cafe that is a great spot for breakfast, coffee or lunch. They have several other east coast and west coast locations. Across the lobby is the recently opened Spice Finch. Chefs Jennifer Carroll, from Top Chef fame,  and Billy Riddle have partnered to open a modern Mediterranean restaurant and bar a bright and airy art deco-inspired design. Chef Carroll spent nine years at Le Bernardin  in NYC and 10 Arts Bistro & Lounge in Philly under Chef Eric Ripert with the skills learned working with Chef Marcus Samuelsson at Red Rooster in Harlem. Spice Finch showcases a creative approach to Mediterranean fare with a menu inspired by herbs and spices of the nations bordering the Mediterranean Sea. I was glad to have gone on the fourth night it was opened. I had a great octopus dish and a roasted cauliflower side.  I highly recommend it.
Harp & Crown, 1525 Sansom St.: In a beautifully renovated space with old-world charm, this is a popular restaurant with a seasonal menu and a wonderful weekend brunch buffet. Downstairs, they have a bar and a two lane bowling alley which is open for reservations. This is the perfect late-night spot when you are in town.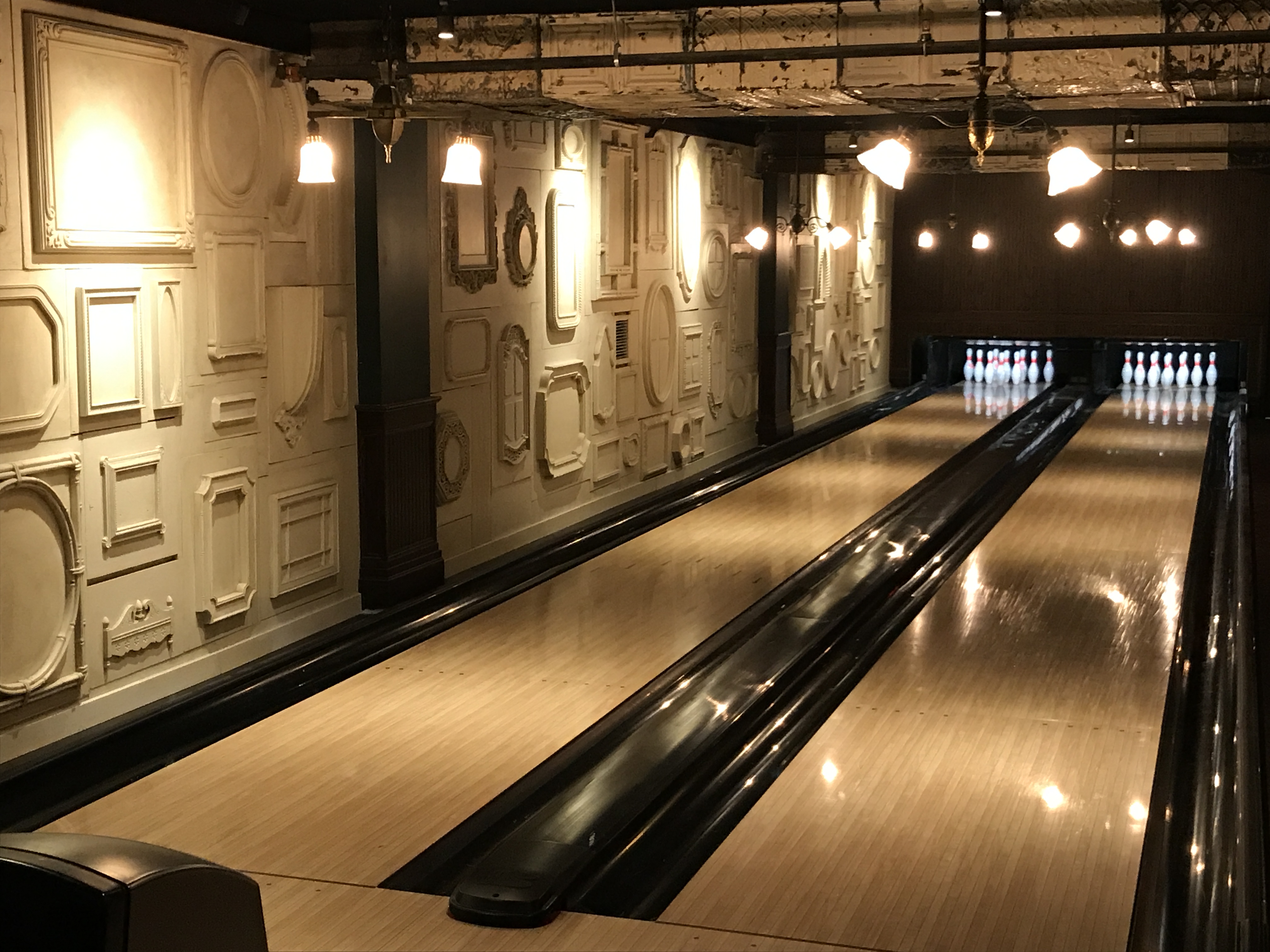 Green Eggs Cafe: Rather than eat at my hotel for breakfast, I loved this fun, local's spot at 1301 Locust St. which had great energy and a large menu. The entrance is around the corner on 13th St.   
Tea at Rittenhouse Hotel: A great place for an elegant high tea, is the Mary Cassatt Tea Room at the Rittenhouse Hotel. Tea is served daily from 2pm to 5pm daily. 210 West Rittenhouse Square.
The Dandelion, 124 S. 18th St.: This is a pub offering craft beers and British cuisine. Friends from Dallas were just there and loved it. They also loved Talula's Garden at 210 W. Washington Sq. which features seasonal American food and FARMiCiA, with a farm-to-table menu, cocktails and a weekend brunch. 15 S. Third St.  The Dandelion and Talula's Garden are part of Starr Restaurant Group which includes my other recommendations of Buddakan, Fette Sau BBQ, Parc and Barclay Prime.
Luke's Lobster: This is a small, casual seafood restaurant serving Maine-style lobster rolls with toasted buns, plus clam chowder and microbrews. They're located in many cities in the East as well as in Chicago, Las Vegas and more. 130 S. 17th St.  Not far is The Black Sheep Pub and Restaurant at 247 S. 17th. This is a fun Irish Pub located near Rittenhouse Square.
a.kitchen + bar at 135 S. 18th St. has received great reviews including from Bon Appetit and Food & Wine Magazine.
Blue Duck on Broad, at 200 S. Broad, near many theaters, gets good reviews. Bud and Marilyn's at 1234 Locust St. which is reminiscent of a Wisconsin Supper Club is also popular.  
P.S.& Co.: This is a casual Rittenhouse Square cafe that features soups, salads, sandwiches, desserts, cocktails and cold press coffee. They feature mostly healthy options. 1706 Locust St.
South Philly
The line was out the door for Jim's Steaks, at 400 South Street, which has served Philly Cheese Steaks since 1939.
9th St. Italian Market: In July 2013, I finally made it to the 9th St. Italian Market. Billed as the oldest outdoor market in the US, this is a several block long area of purveyors of fruits and vegetables, pasta, meats, fish, cheeses, wines, breads and other baked goods, chocolates, spices and tea, coffee, olive oils and other imported goods. The street is very colorful and not to be missed. The Italian influence is seen on the north end but more Mexican influence is seen in the stores and stands on the south. I enjoyed the coffee and atmosphere of Anthony's Italian Coffee House and their great ice cream and chocolate shop a few doors away at Anthony's Chocolate House. Sarcone's is a fifth generation bakery on the street. Di Bruno Bros has great imported goods. There are a large number of restaurants including Ralph's Italian Restaurant, the very casual Paesano's Philly Style Sandwiches With Italian Inspiration and George's Sandwich Shop at 900 S. 9th. A little further south are the well-known Pat's King of Steaks at 1237 E. Passyunk Ave. since 1930, and Geno's Steaks for cheesesteaks and other sandwiches at 1210 S. 9th.
Fishtown
I highly recommend exploring this working-class neighborhood of row houses and warehouses. It is experiencing a huge renaissance with the opening of many restaurants, bars, stores, a boutique hotel and the building of many new condo projects. My recent recommendations include:
La Colombe Coffee Roasters: Their Fishtown location features a large cafe and bakery in a fun, refurbished warehouse. 
Wm. Mulherin's Sons Restaurant & Hotel: Located in an historic building that was a whiskey blending and bottling factory from the 1800s, it is now home to a popular restaurant and four hotel rooms above. It is similar to the concept I have seen in Chicago with the rooms above the restaurant Longman & Eagle.  The restaurant has beautifully restored details and features wood-fired pizzas and Italian specialties including small plates, pastas and large plates. 1355 N. Front St.
The former Root restaurant at 1206 Frankford Ave. is where I enjoyed a great brunch in the past. It is now R&D, a popular cockail bar with small bites.
Frankford Hall is a large German beer garden with communal seating and a menu of appetizers, sausages, burgers and other classic German dishes. It also serves a large number of German draft beers, American beers, wine and cocktails. 1210 Frankford Ave.  
Joe's Steaks + Soda Shop: At 1 W. Girard at Frankford St., this is the place for steaks, cheesesteaks and burgers, plus sodas, ice cream and sundaes. The original business opened in 1949 as Chink's Steaks. Though the name was changed to Joe's in 2013, the cheesesteak recipe has remained the same for over 66 years.  
Kensington Quarters Restaurant & Butcher Shop: At 1310 Frankford Ave., this is a popular restaurant and bar in a repurposed warehouse with an industrial feel. They feature locally sourced products and also offer cooking classes and other events upstairs.
Johnny Brenda's: This is local restaurant, bar featuring local brews and music venue that is a popular institution in Fishtown. The atmosphere is out of the past and well-worth the visit. 1201 N. Frankford Ave.
Fette Sau: This is a large restaurant at 1208 Frankford Ave. that has a menu featuring smoked meats and sides. They also feature over 100 North American bourbons and whiskeys!! They have another popular location in Williamsburg, Brooklyn.
Weckerly's Ice Cream: After your meal, make sure to stop in at Weckerly's for some great ice cream. Weckerly's specializes in French-style ice cream made with local, seasonal ingredients. 9 W. Girard Ave.  
Recent articles in Conde Nast Traveler recommended Morimoto. I also just heard about award winning chef Michaud, the James Beard Award winner for Best Chef Mid-Atlantic in 2010, and his restaurant group that includes Osteria, Vetri and  Amis Trattoria.
Others that have been getting good press include Middle Child, a modern diner/luncheonette, The Love in Rittenhouse Square and  the Walnut Street Cafe for brunch.