As part of The Grand Valley AVA (American Viticultural Areas), there are approximately 18 wineries in Palisade CO with over 22 within a seven mile radius. Though you can find some sweeter whites like rieslings and fruit wines, the high altitude, ample sun and cool nights produce some great red wines, from syrahs and grenaches, rich in color, flavor and smooth tannins.
I was so pleased to have found Varaison Vineyards and Winery on my most recent trip to Palisade before a flight from Grand Junction, CO nearby. I was so pleased to have met Alexander West the winemaker. I didn't have time for a full tasting so he gave me an abbreviated, private one. It turns out that they spend a lot of time on education and not just tasting. He was so knowledgeable about wines and wine making. I enjoyed tasting three of their four red wines, a petit syrah, a cab and a malbec. All were excellent. 405 W. First St.
Grande River Vineyards: At 787 N. Elberta, this winery makes traditional Bordeaux-style wines using local grapes. Their wines include a Sauvignon Blanc, Viognier, Meritage White, Chardonnay, Syrah, Merlot, Malbec, Petit Verdot, Meritage Red, award winning Cabernet Franc, Cabernet Sauvignon, Desert Blush, Sweet Red, Semi Sweet, Late Harvest Viognier, and Tawny Merlot Port. The Syrah, Malbec and Meritage Red which is a blend of Cabernet Franc, Merlot, Cabernet Sauvignon and Petit Verdot were by far the best I tasted.
Talon Winery: Talon is a Palisade winery making wines made from 100% locally-grown grapes. Though their Rose was a little too sweet for my taste, and their Talon Rock Red a little light, their Wingspan Red, a Bordeaux blend of Merlot, Cabernet Sauvignon and Cabernet Franc was dry and full-bodied and quite good. 385 Elberta Ave.
Attached to the the Talon tasting room is the tasting room for their other brand, St. Kathryn Cellars which specializes in sweeter whites and fruit wines made with apples, peaches, pears, cherries and other local fruits. I was not a big fan of sweet wines, but did try their peach and pear varietals which were recommended as two of their best.
Colterris: Four miles southwest of downtown Palisade, at 3548 E ½ Rd., is an award winning winery that produces Bordeaux grape varieties that results in some bold red wines, rich in color, flavor and smooth tannins. Though their Cabernet Franc was good, their Cabernet Sauvignon was really excellent!
I recently read in Food & Wine Magazine, that Carlson Vineyards is a great spot for their Rieslings and Gewürztraminers. 461 35 Rd
Other wineries you might visit include DeBeque Canyon Winery,  Maison la Belle Vie Winery with a French influence and Red Fox Cellars.
Colorado Cellars, from 1978, is oldest winery in Colorado. It makes a number of award winning wines from reds, ports and fruit wines.
In addition to wineries, you can find meaderies, distilleries and breweries.
The owners of Talon Winery and St. Kathryn Cellars also own Meadery of the Rockies which specializes in making 15 different orange blossom honey meads. This was my first experience with tasting meads. Mead is the fermented mixture of honey and water that dates back for centuries. It was found in China in 7000 BC and in Europe before 2000 BC. I remember it from High School and reading the Old English epic poem Beowulf. 3701 G Road (Hwy 6).
They have four traditional meads with varying degrees of residual sugar. King Arthur is the driest, followed by Lancelot, Guinevere and Camelot. Their Honey Sher'e is one that is aged for six months in oak barrels. I enjoyed trying these plus some of their other meads including the Cherries 'n Honey, Rasberries 'n Honey and the Rasberry Chocolate Satin. They are typically light, crisp and sweet. I preferred the more traditional ones.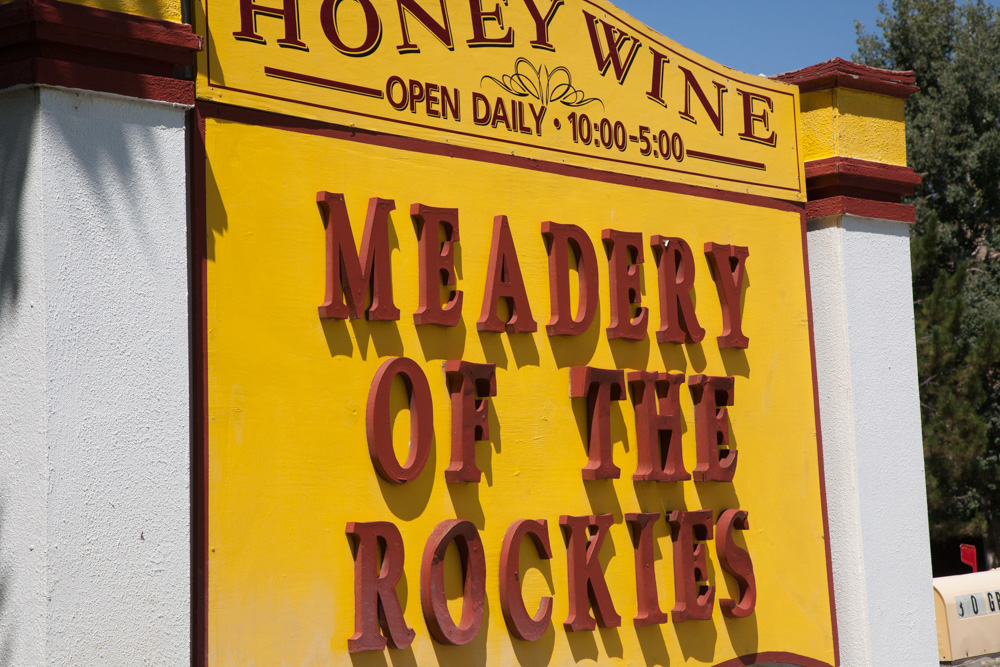 Peach Street Distillers: At 144 S. Kluge Ave Bldg. 2, this is one of the two oldest craft distilleries in the state. Their fun bar/tasting room offers samples of their spirits and cocktails for sale. They produce vodka, gin and pear gin, peach and pear brandies made from local fruit, grappa and blue agave. I really liked their Colorado Straight Bourbon which is aged in new American oak for three years. It is smooth and very pleasing even to a long-time Scotch drinker. This bourbon is Colorado's first legal bourbon since Prohibition. Peach Street was named the Craft Distillery For The Year in 2012 by the American Distilling Institute in Louisville, KY.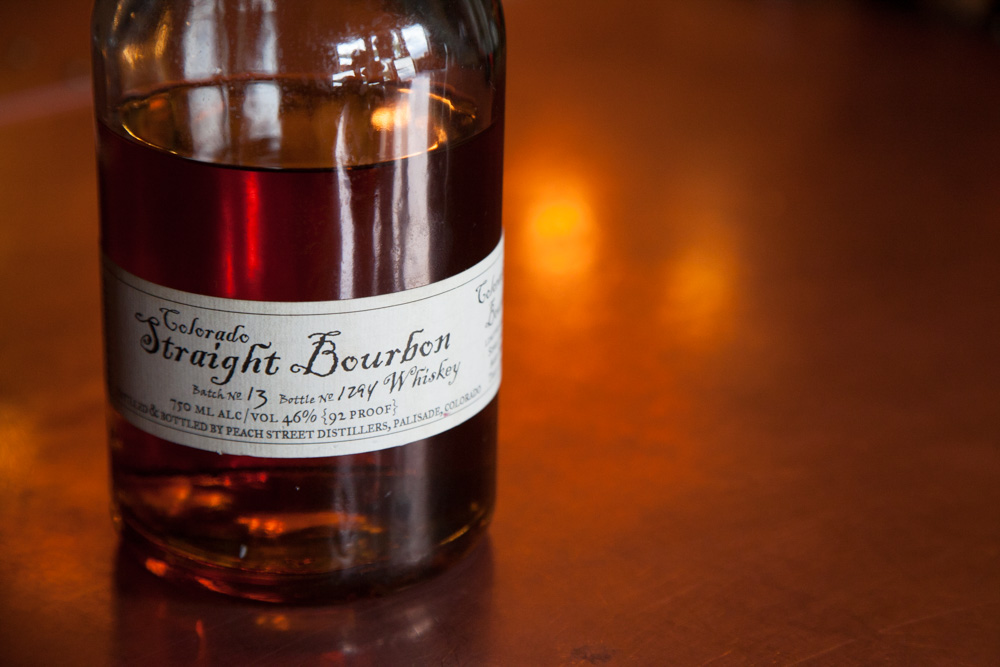 Palisade Brewing Company: 200 Peach Ave. Don't miss the tasting room of this small craft brewery which overlooks their brewery. Their Laid Back Blonde, their lightest beer, was very good but my favorite was the Dirty Hippie Dark Wheat Ale that was very smooth for a darker beer. It is made with chocolate and caramel malts. Serving it with a slice of orange, really added to the great taste.