This primarily Mexican neighborhood of Chicago if one of my favorites. It has great restaurants, galleries and a world class art museum. I always love spending time there.
My top recommendations include:
The National Museum of Mexican Art: One of the top cultural institutions in the city with an emphasis on Mexican art and folk art. It celebrated its 25th Anniversary in 2012. Check out their current exhibitions. In the Fall they always have great altars for Day of the Dead and often bring in Mexican folk artists for special markets and demonstrations.
Not far from the museum is my newest find and recommendation on where to eat is 5 Rabanitos Restaurante & Taqueria. Open for lunch, dinner and weekend brunch,  this colorful spot has a large menu of Mexican specialties including tacos. I really enjoyed my tacos for lunch made of pork al pastor and chicken tinga along with rice, beans and guacamole. I highly recommend the experience.  1758 W 18th St
For carnitas in a casual atmosphere, check out Carnitas Don Pedro at 1113 W. 18th St.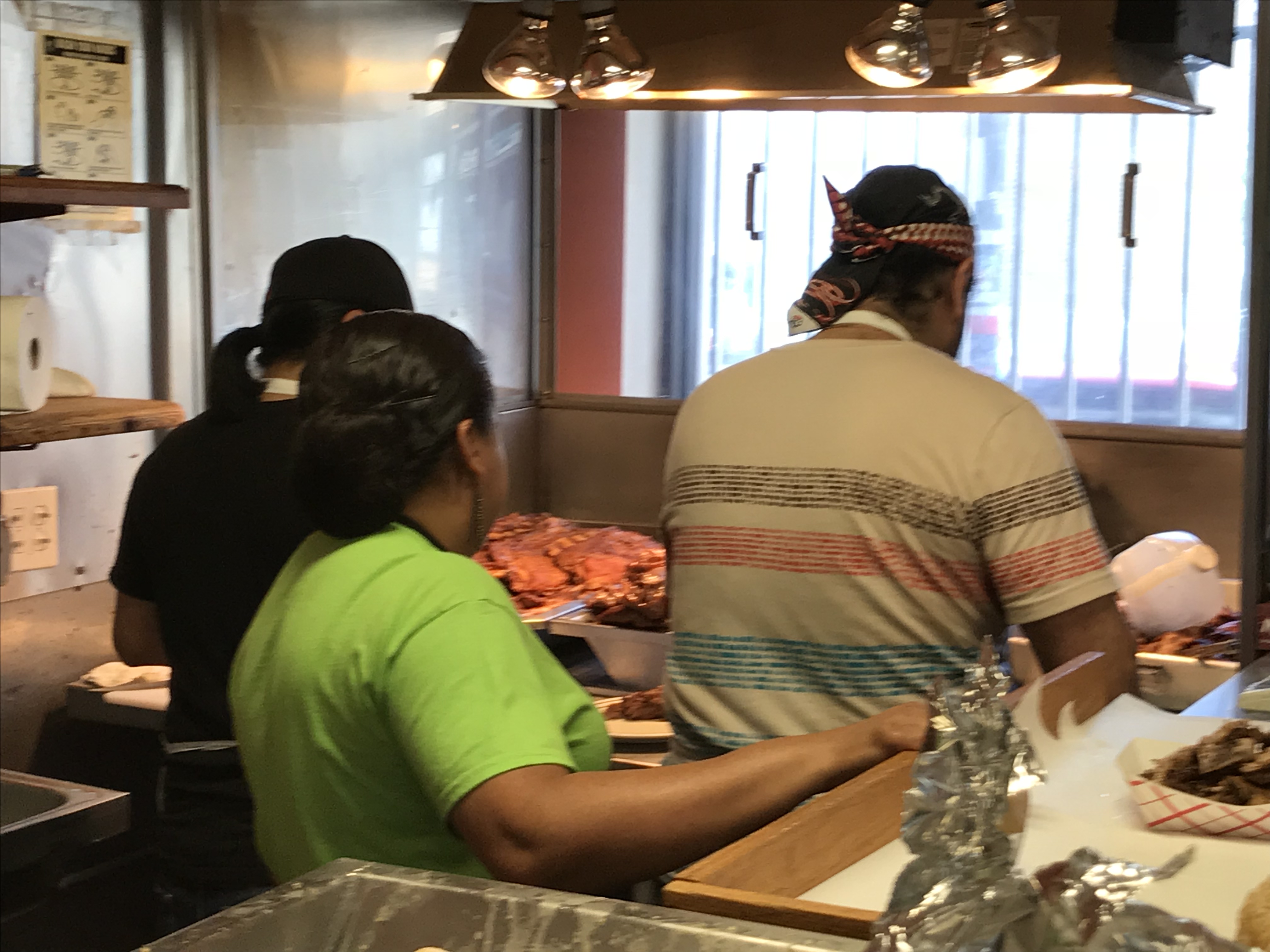 Also know for its carnitas is Carnitas Uruapan at 1725 W. 18th.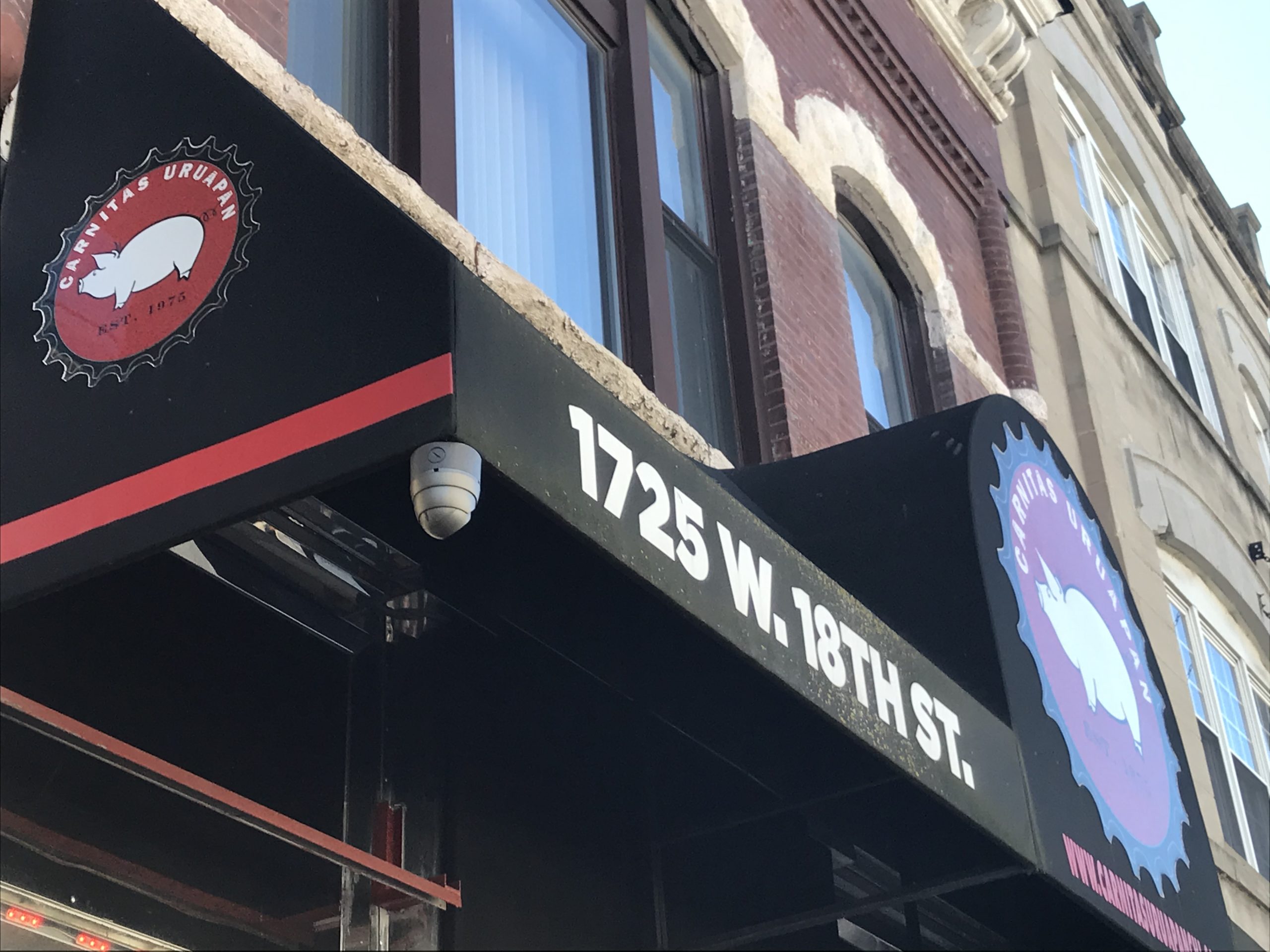 Across the street, La Cebollita was one of my favorite casual spots for pozole on weekends. It has recently closed and was taken over by El Berrinches . This is a more upscale Mexican restaurant by Chef Carlos Garcia. He offers a creative twist on tacos, gourmet tamales and other dishes inspired by the gastronomy of Puebla and Mexico City, MX. I am anxious to try it. 1 807 S. Ashland.
Cafe Jumping Bean: At 1439 E. 18th St., this a funky, local coffeehouse and cafe that is well-worth the visit. Since 1984, it was Pilsen's first coffeehouse/gallery featuring many local artists. The healthy menu features soups, salads, sandwiches and vegetarian options.
Nearby you can visit Creperia Nuevo Leon at 1636 W. 18th, Panaderia Nuevo Leon at 1634 W. 18th for traditional Mexican pastries and sweets and The Spoke & Bird Bakehouse for pastries and coffee drinks at 1348 W. 18th.
Also good for coffee is Intersect Coffee at 1727 W. 18th St. Opened since my last visit to the neighborhood, this is a café serving Dark Matter Coffee and local pastries. It also has a colorful fiber studio in the rear of the building that sells weavings and offers weaving classes.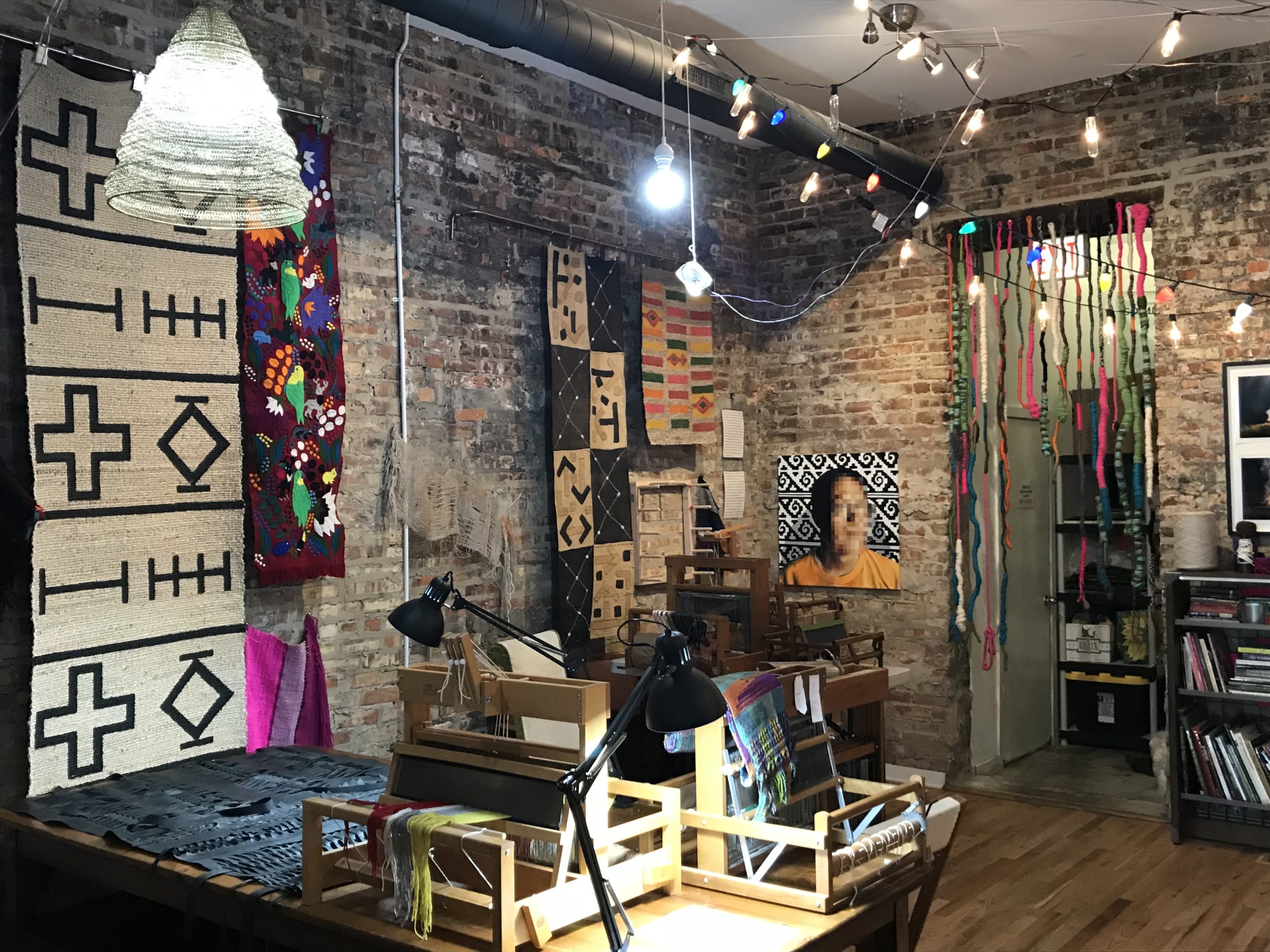 Two other spots that caught my eye were Paulette's Public Market for produce, groceries and flowers plus grab 'n' go prepared foods and deli sandwiches at 1221 W. 18th St. from the owner of Longman and Eagle and Dusek's and the Frida Room, a breakfast and brunch restaurant at 1454 W 18th.
The new Pilsen hot spot is Dusek's located in the historic Thalia Hall that was built in 1892. Dusek's, opened in 2013, has a farm-to-table menu created by Michelin starred Chef Jared Wentworth, of Longman and Eagle, with beer pairings in mind. Before or after dinner make sure to visit Punch House, a dark and cozy bar downstairs, that in addition to other drinks, features 8 house made, draft punches daily by the glass, carafe or bowl. A great concept! 1227 W. 18th St.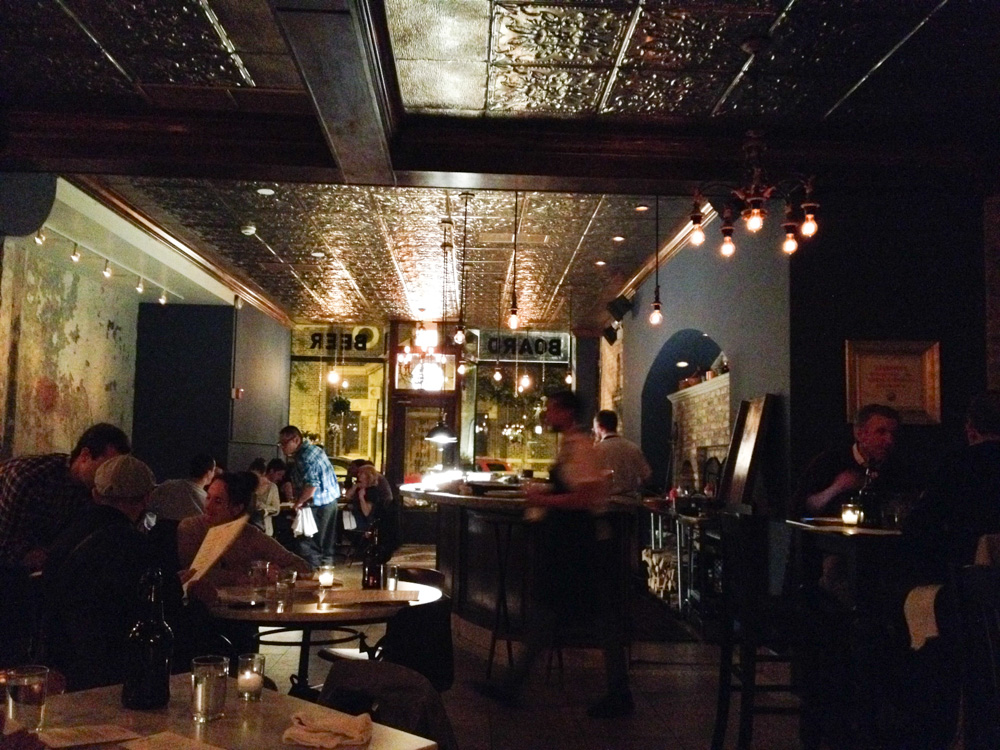 Across from Dusek's is my favorite new find, S.K.Y. Restaurant, is located at 1239 W. 18th. It has gotten great reviews since opening in late 2017. Chef Stephen Gillanders has created a very creative menu from re-imaging classic dishes from his travels.  They are open for dinner and brunch on weekend.  They offer separate entrees as well as a tasting option. My friend and I went for brunch and shared the warm Maiitake mushrooms, the smoked salmon bao, the coconut pancakes and the lobster dumplings. The food and service were excellent. I can't wait to go back. They are across from Thalia Hall which allows you to eat at S.K.Y. and then head to a concert across the street.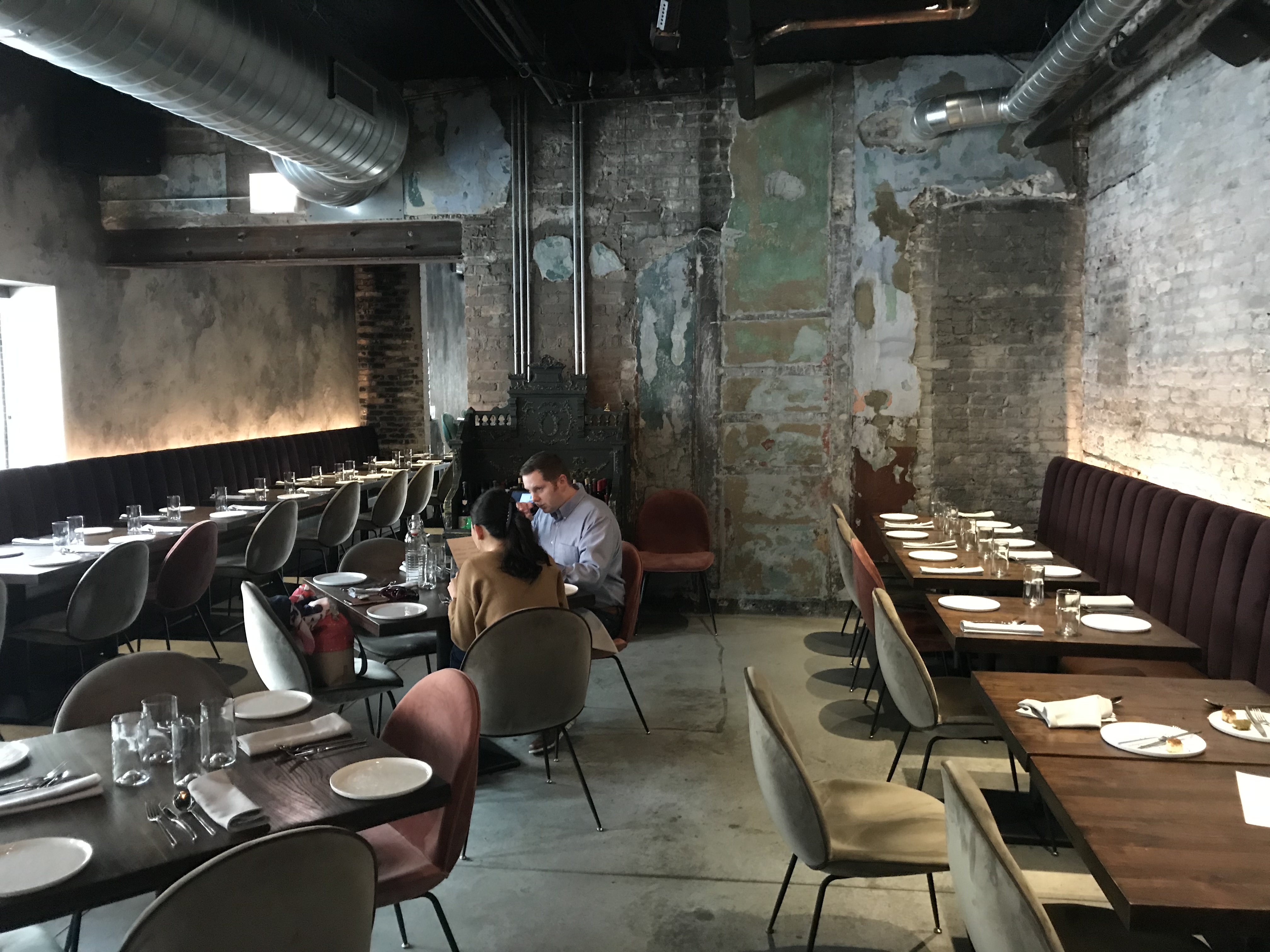 After reading the great press about HaiSous Vietnamese Kitchen, I had brunch at this Pilsen  hot spot owned by Thai and Danelle Dang. It was a Semifinalist for the 2018 James Beard Foundation Award for Best New Restaurant and received the Michelin Bib Gourmand listing. It was featured in Forbes as one of Chicago's Best New Restaurants, in the USA Today, Chicago Tribune, on Eater.com and Chicago Magazine. I had a wonderful experience!! I talked to both Thai and Danelle and was so impressed with their passion for food and the customer experience. The decor was contemporary with great art by Vietnamese artists. I loved the green papaya salad served over an omelette and a coconut bun for dessert. 1800 S. Carpenter.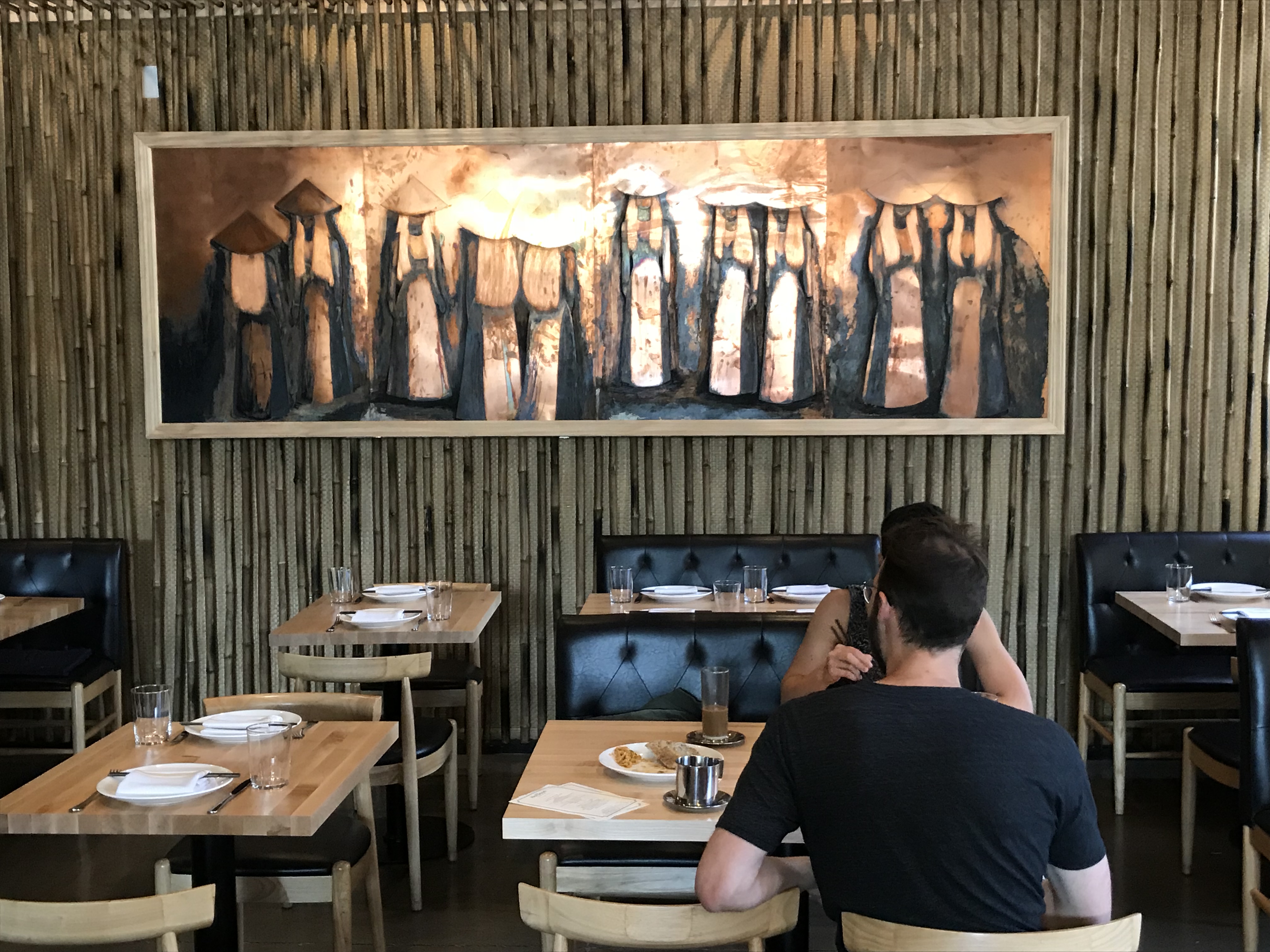 They also have next door Cà Phê Dá which features, coffee, banh mi sandwiches, cocktails and more.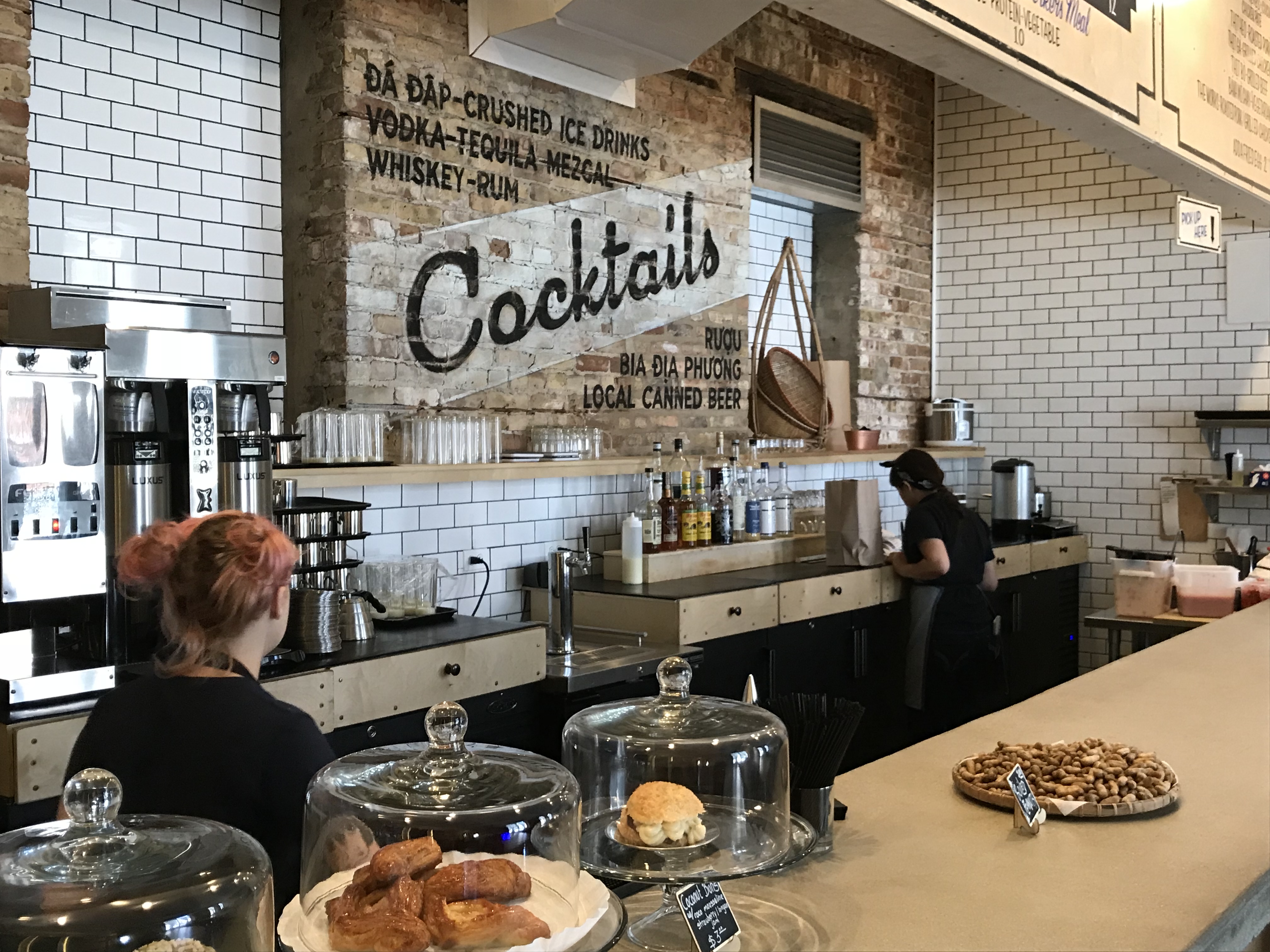 Pleasant House Pub:  Pleasant House Bakery in Bridgeport has moved north to Pilsen and taken over the former Nightwood restaurant at 2119 S. Halsted. You can stop in for coffee and a pastry or sweet or enjoy one of their famed meat or royal pies. I enjoyed a Sunday brunch and loved the chicken Balti Pie made with all-natural chicken in fresh-ground curry spices with tomato and Nigella seeds along with buttered peas in mint.  It is a perfect spot to eat while visiting the National Museum of Mexican Art or one of the local galleries nearby.  
For tequila and mezcal lovers,  make sure to drive west to Moreno's Liquors which has a large selection to choose from including over 700 different tequilas. I bought a smoky mezcal which was bottled just for them. 3724 W. 26th in Little Village. It has been a local institution for over 40 years.
Drive through the neighborhood as the street art and murals are well-worth the visit. There are a number of styles including  painted, spray painted, logo style, graffiti and mosaic. It has the most murals of any neighborhood in the city of Chicago. There are many on 18th St. west of Ashland to Cermak and along the train tracks on 16th St.